Do you own a black horse and want to give her/him a really special name inspired by her/his beautiful black color? You came to the right place.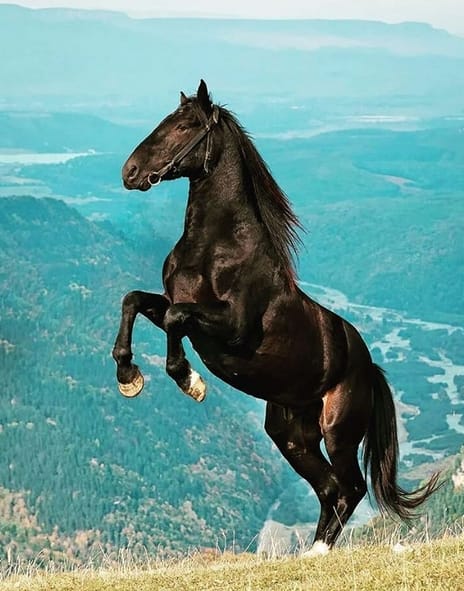 Jett
Eclipse
Domino
Cobra
Volcanic
Galaxy
Jet
Bramble
Black Jack
Condor
Midnight Express
Tribute
Nightlight
Wizard
Mysterious
Bucephalus
Solar Eclipse
Midnight
Black Diamond
Pirate
Charity
Velvet
Zorro
Blackberry
Silky
Batman
Volcano
Paint It Black
Kayho
Black Beauty
Tapenade
Ace of Spades
Morena
Ghost Rider
Shade
Caviar
Bagheera
Harley
Licorice
Bandit
Black Cloud
Black
Chocolate Chip
Flicka
Spooky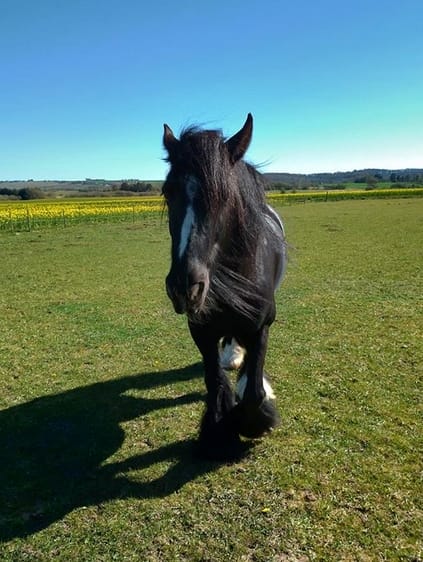 Dark
Black Bess
Blackie
Black Pearl
Onyx
Raven
Nero (emperor and black in italian)
Inferno
Hades
Mystery
Sorcerer
Truffles
Moonlight
Atlantic Black
Shadow
Black Magic
Oreo
Panther
Thunderstorm
Spider
Dark Sunshine
Ebony
Top Hat
Fonzie
Dreamy
Equinox
Imperial Black
Nebula
Black Winter
Zombie
Peppercorn
Expresso
Fire
Dark Knight
Now black horses are not the only common types of horses there are on a farm. Talking about the opposite color, we also have a list of over 250 white horse names to inspire you if you are also looking for one.