#7

American pilots rest and play with the cat-mascot of an aircraft carrier in July 1944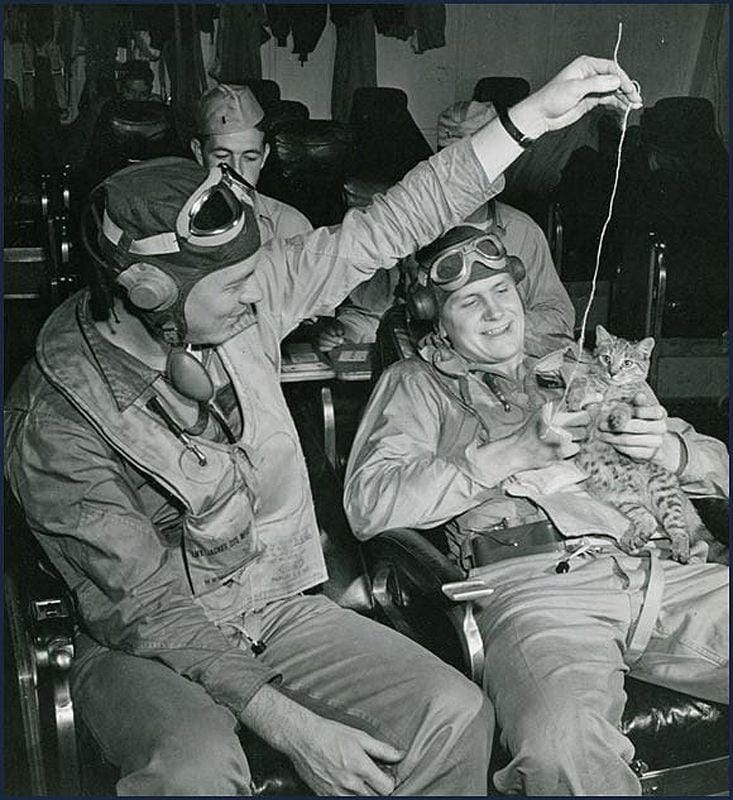 #8

Cats play in a ship's gun. The picture was taken shortly before the First World War.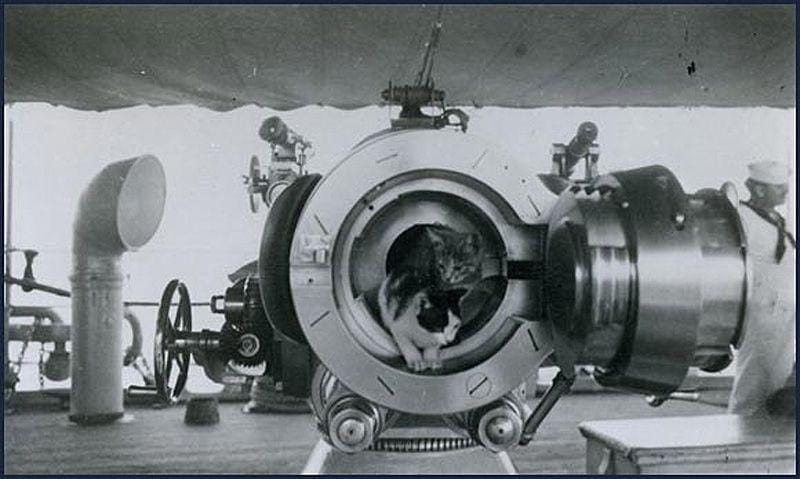 #9

The Pommern sailor teaches the cat to walk…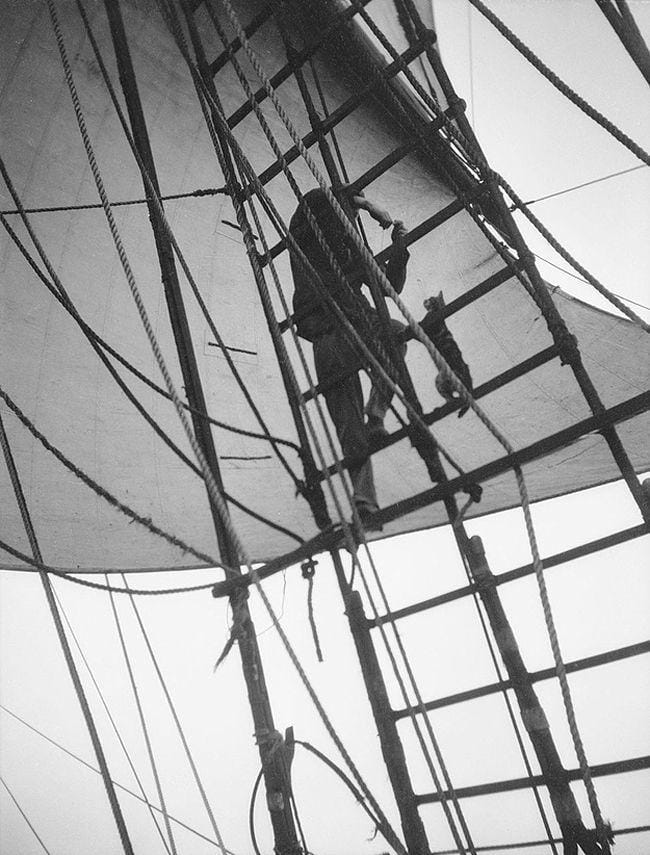 #10

French sailors with a kitten, Seattle, 1950.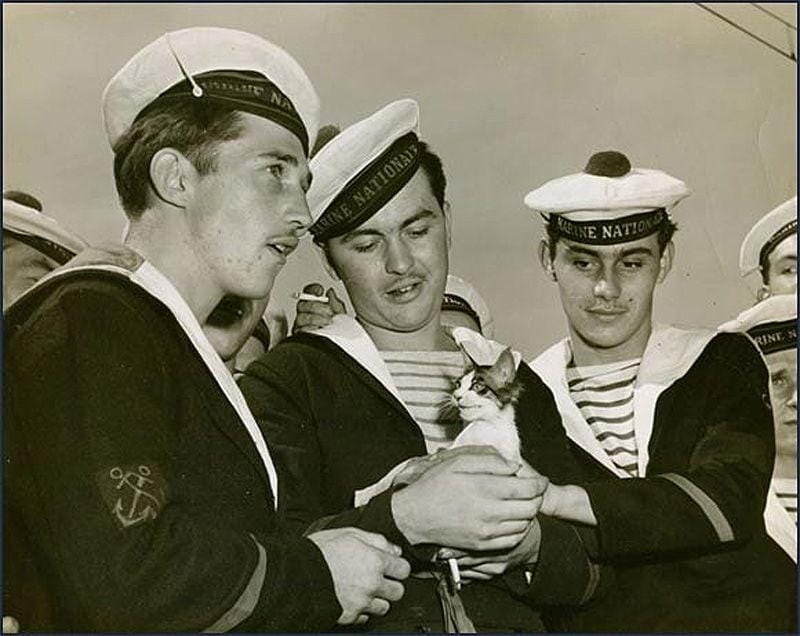 #11

Aliceman of the battleship New Mexico named Saipan, approx. 1944 year.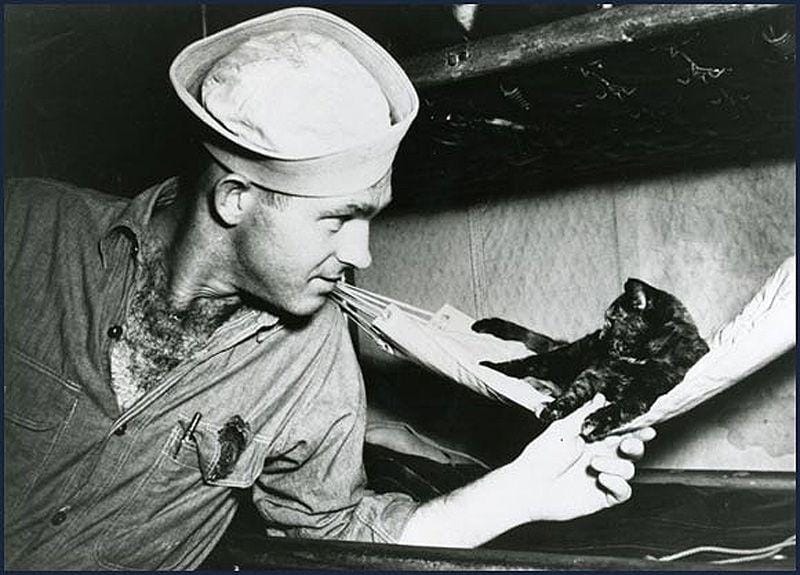 #12

The veteran of World War II is the cat Puli, which received three orders and four battle stars. This photo was taken in 1959, when Bullets were already 15 years old.