Well, maybe they don't like it, but they're certainly not afraid. And these old photos prove it. See how cats escorted sailors to distant voyages, entertained them on board and enjoyed the sea breezes. Some ships even had their own mascot cats!
#1

Sailor with a cat and a kitten, 1910. (Sam Hood)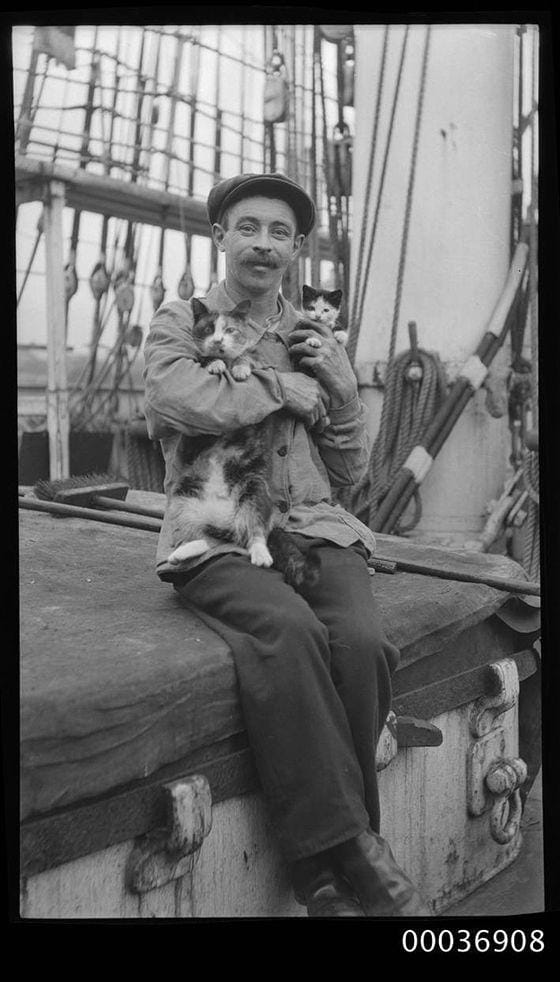 #2

Cat at the helm is not a joke for you.
#3

Sailor and kitten, 1912.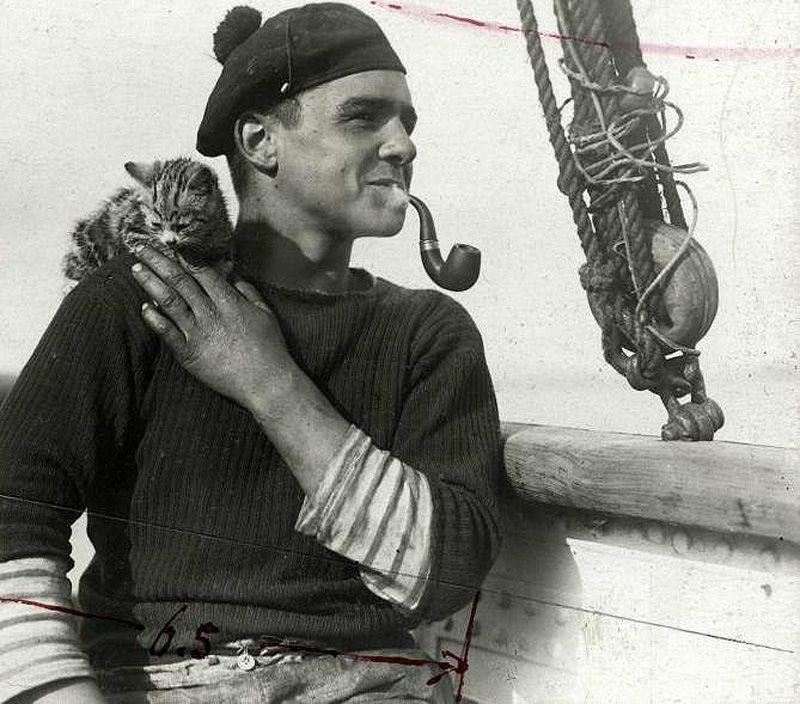 #4

Melvin Vaniman and his cat aboard the Trent off Bermuda in October 1910.
#5

Sailor with a black cat on board the Olympia, 1898.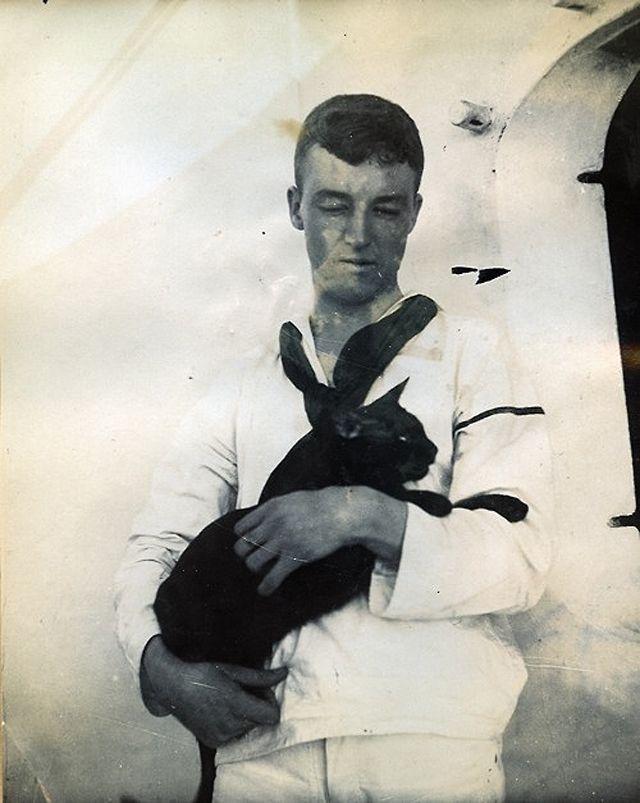 #6

Unusual crew members – a kitten and a turtle.