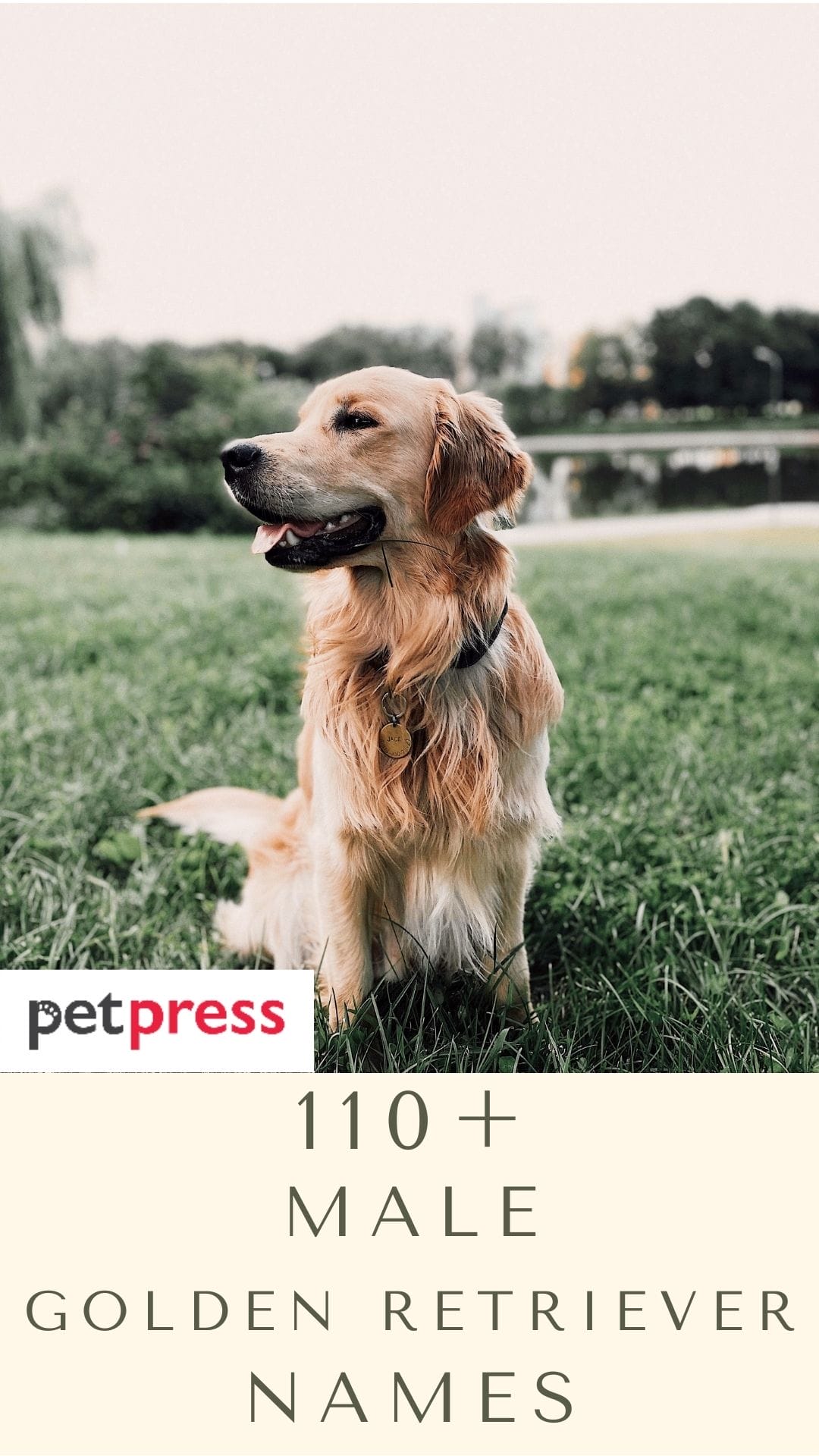 If you're looking for a name for your new male Golden Retriever, you've come to the right place!
We've compiled a list of 160 popular names for you to choose from. Whether you're looking for something traditional or unique, we have the perfect name for your new furry friend.
So what are you waiting for? Get started finding the perfect name today!
Top 60 Male Golden Retriever Names
Chase
Henry
Enzo
Leo
Shaun
Leaf
Harry
Whiskey
Andy
Rex
Alan
Gus
Amigo
Scout
Buddy
Eddie
Max
Barney
Billy
Blake
Marley
Noah
Blaze
George
Tucker
Cody
Duke
Ace
Liam
Milo
Oliver
Sunny
Charlie
Dave
Toby
Bruno
Simon
Bolt
Copper
Ben
Smith
Sam
Loki
Otis
Sammy
Murphey
Rusty
Jay
Jack
Harley
Cooper
Henri
Sashi
Bob
Nugget
Jason
Bobby
Barley
Dexter
Guy
Graham
Bill
Aiden
Boomer
Jasper
Teddy
Cute Male Golden Retriever Names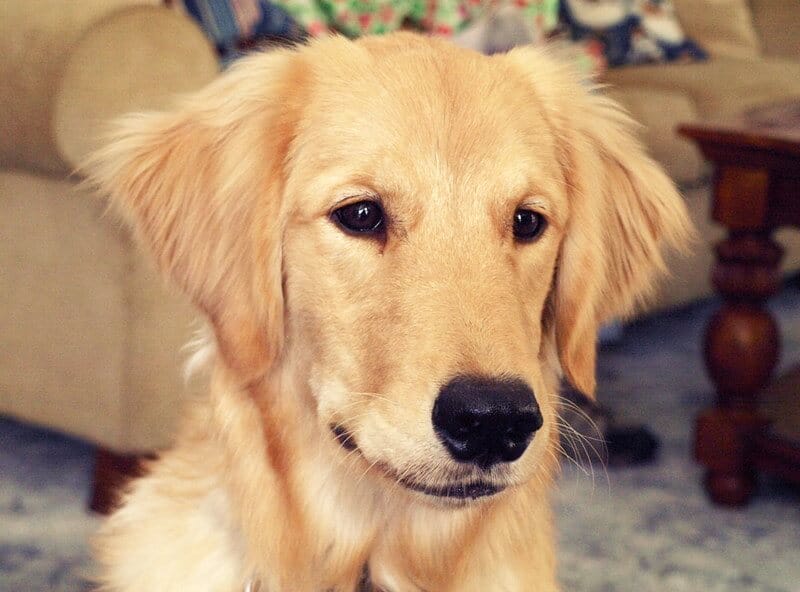 Otto
Happy
Fitz
Pluto
Syrup
Chewie
Captain
Fluffy
Bonanza
Skip
Ernest
Sugar
Chief
Almond
Shiloh
Shaggy
Felix
Hunting Male Golden Retriever Names
Todd
Brutus
Buckshot
Apollo
Hawk
Scout
Ryder
Wyatt
Trigger
Maverick
Bramble
Hunter
Zero
Bootstrap
Rambo
Snuff
Bullet
Orion
Ammo
Zeus
Hawk
Gunner
Wilder
Magnum
Boomer
Flare
Chase
Toxin
Arrow
Conan
Famous Male Golden Retrievers
Brinkley: Stars in the movie "You've got mail"
Duke: Poster dog for advertisements of Bush's Baked Beans.
B-Dawg: Air buddies movie
Luca: Oprah Winfrey's Golden Retriever dog
JJ: Jackie Chan's dog
Riley: Golden Retriever Hero dog that participated in search and rescue after terrorist attacks on September 11, 2001.
Comet: From the TV series "Full House"
Bailey: Stars in the movie "The Adventures of Bailey: The lost pup (2010)
Pontiac: Betty White's Golden Retriever
Buddha: Air buddies movie
Renn: Andrew Garfield and Emma Stone's Golden Retriever
Shelby: Stars in Smallville as a superdog that lost its powers.
Elvis: Nick Jonas's dog
Dug: From Pixar movie "Up"
Shep: From the book "Laura Ingalls Wilder's these happy golden years"
Jojo: Pamela Anderson's dog
Digby: From the TV series "Pushing Daisies"
Budderball: Air Buddies movie
Jones: Jackie Chan's dog
Buddy: Air buddies Movie
Mudbud: Air buddies movie
Fluke: Star in the movie "Fluke"
Male Names that Mean "Gold" or "Golden"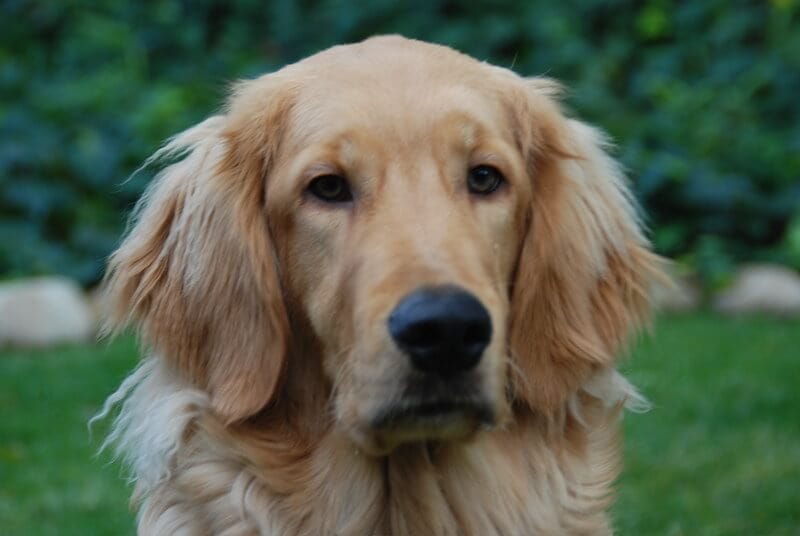 Alamar (Arabic)
Kim (Korean)
Flavian (Latin)
Eldorado (Spanish)
Bowie (Gaelic)
Gilby (Norse, Irish)
Altin (Turkish)
Dorian (Greek)
Kula (Hawaiian)
Slaty (Czech)
Slota (Polich)
Paz (Hebrew)
Aureliano (Latin)
Goldwin (English "Golden friend")
Gyllene (Swedish)
Dorato (Italian)
Uphaz (Biblical)
Hati (Hindi)
Jin (Chinese)
Sarepta (Biblical)
Gildea (Irish)
Aurelio (Spanish/Hawaiian)
Midas (Hebrew)
Orleans (French)
Gouden (Dutch)
Zlatan (Croatia)
Topaz (Latin)
Golding (English)
Hemadri (Indian)
Dourado (Portuguese)
Dorado (Spanish)
Aurie (Romanian)
Orlando (Latin)
Oriel (French)
Doré (French)
Kanak (Hindi)
So there you have it, 160 popular male Golden Retriever names. If you're still looking for the perfect name for your pup and none of these fit the bill, be sure to check out our complete Golden Retriever names!