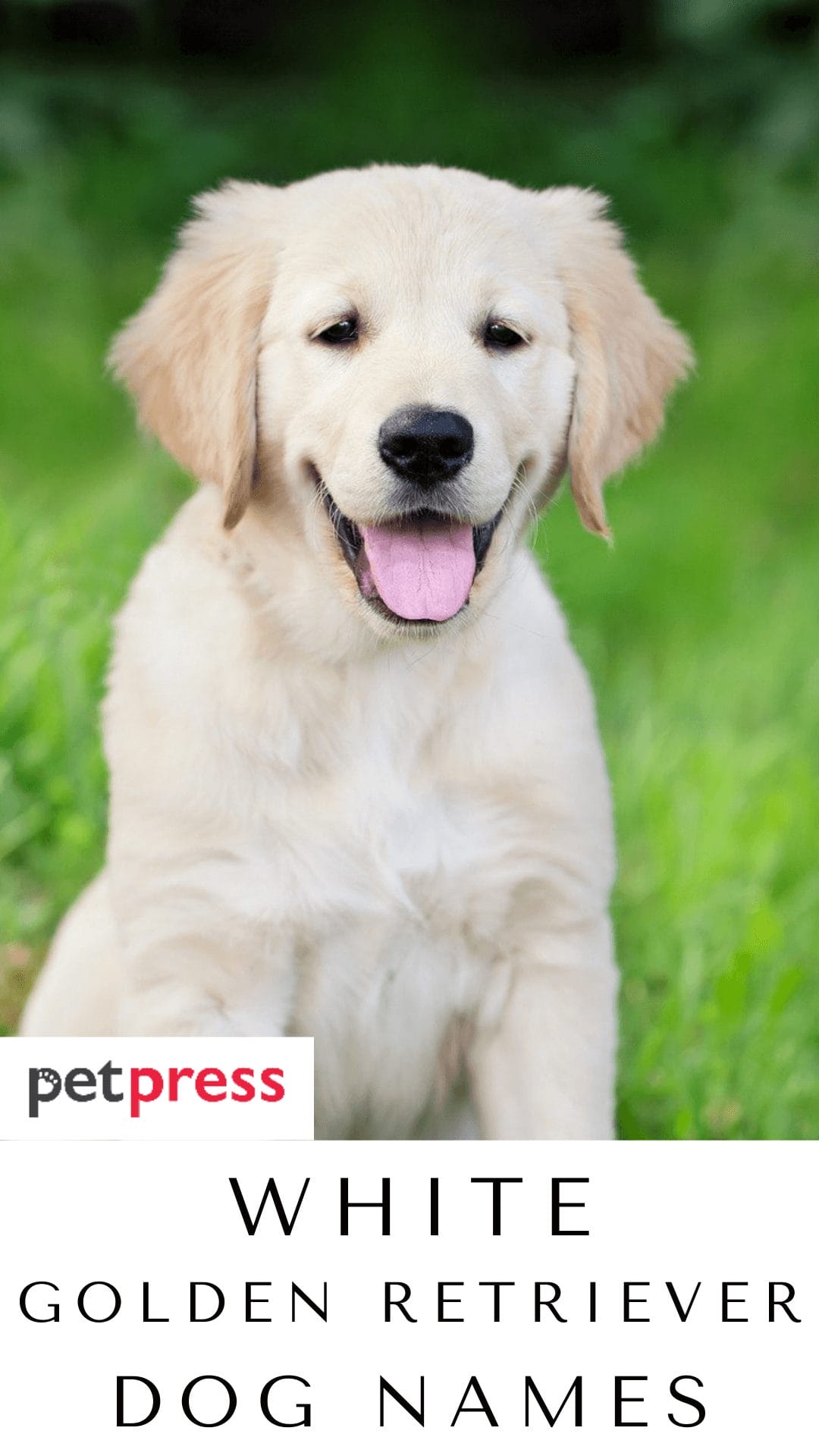 Naming your dog is a very personal process. You want to find a name that suits your pet and that both of you will love.
If you're looking for some unique names for your white golden retriever, look no further!
We've compiled a list of the most interesting names for this beautiful breed of white golden retrievers or English cream golden retrievers.
Whether you're looking for something traditional or unconventional, we have the perfect name for you. So choose wisely, and happy naming!
Male White Golden Retriever Names
Arctic
Aspen
Magnolia
Nimbus
Snowball
Leo
Weiss ("white" in German)
Duke
Noodles
Colorado
Cracker
Beau
Sky
Igloo
Tofu
Yukon
Snow
Wit ("white" in Danish)
Blizzard
Adonis
Astra
Albus
Cotton
Jasper
Yeti
Bones
Mojito
Crystal
Coconut
Everest
Zeus
Boo
Goose
Snoopy
Willow
Biscuit
Blanco
Bolt
Peal
Sprite
Avalanche
Hank
Popcorn
Glacier
Moscato
Comet
Coco
Bear
Casper
Oreo
Breckenridge (or Breck)
Shiro ("white" in Japanese)
Gnocchi
Stuart Little
You can also check out the curly-coated retriever names if you are a proud owner of one.
Female White Golden Retriever Names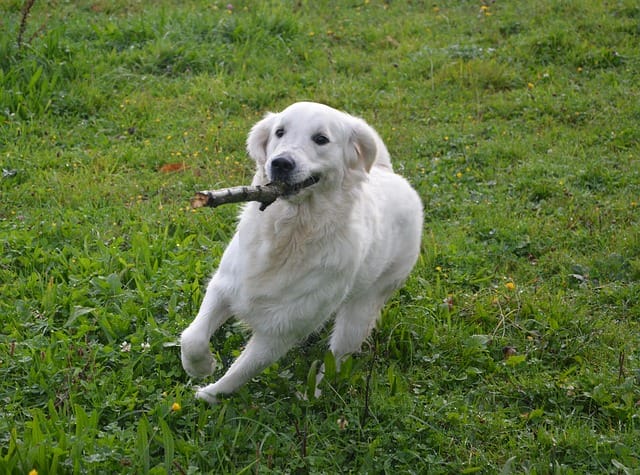 Winter
January
Faith
Matilda
Princess
Bianca
Sandy
Denali
Summer
Buttermilk
Vanna (Vanna White)
Vail
Lily
Chardonnay
Sunny
Betty (Betty White)
Marshmallow
Ivory
Alaska
Kaya
Mayo
Peppermint
Iris
Jasmine
Frost
Champagne
Snowflake
Gio
Cloudy
Diamond
Moonshine
Misty
Luna
Sasha
Angel
Rainier
Blizzy
Daisy
Telluride
Dakota
Noelle
Sugar
Chloe
McKinley
Gelo
Bella
Perri (Periwinkle)
Cream Golden Retriever Names
Poppy
Cooper
Otis
Olivia
Archie
Wednesday
Hamilton
Hazel
Boulder
Buddy
Ryder
Harley
Oliver
Maple
Gunner
Arthur
Basil
Penelope
Annie
Rocky
Hudson
Camper
Teddy
Ringo
Ranger
Harper
Garth
Autumn
Harvey
Peanut
Scout
Boone
George
If you're still on the hunt for that perfect name for your new white golden retriever, we hope our list of names will help inspire you.
And if you're looking for more ideas, make sure to check our complete golden retriever names!