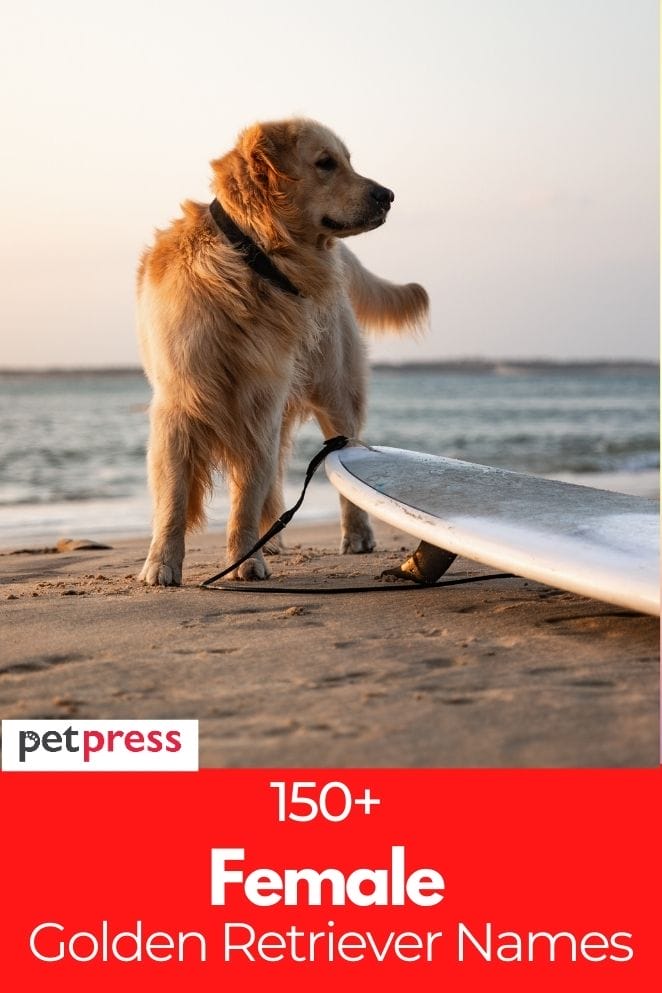 Are you looking for a name for your new female golden retriever puppy? Or maybe you're just curious about what other people are naming their Goldens.
Either way, you'll want to check out our list of 150 popular female golden retriever names. We've got you covered, so you can find the perfect one for your pup.
So what are you waiting for? Start browsing now!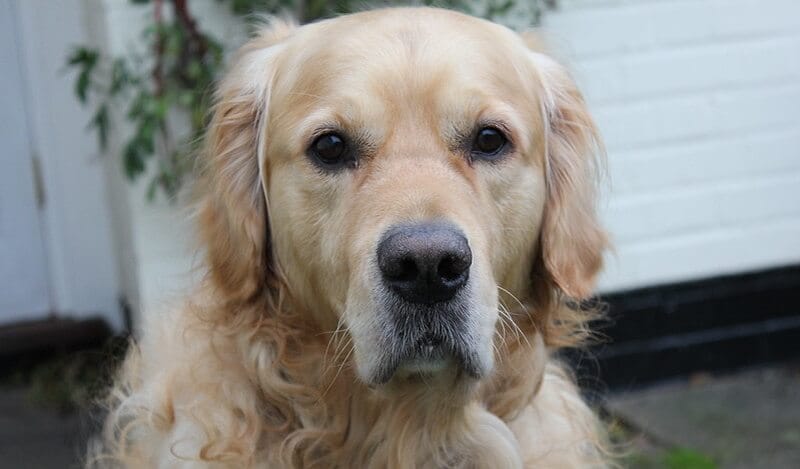 Top 80 Female Golden Retriever Names
Penny
Ella
Summer
Lulu
Sophie
Chloe
Ruby
Indie
Gypsy
Lola
Linda
Sue
Julie
Lexie
Marilyn
Willow
Rose
Bonnie
Gwen
Amaris
Sadie
Buffy
Brandy
Dory
Audrey
June
Goldilocks
Ginger
Cassie
Mia
Mary
Luna
Ariel
Bella
Emma
Molly
Emma
Belle
Stella
Addie
Nellie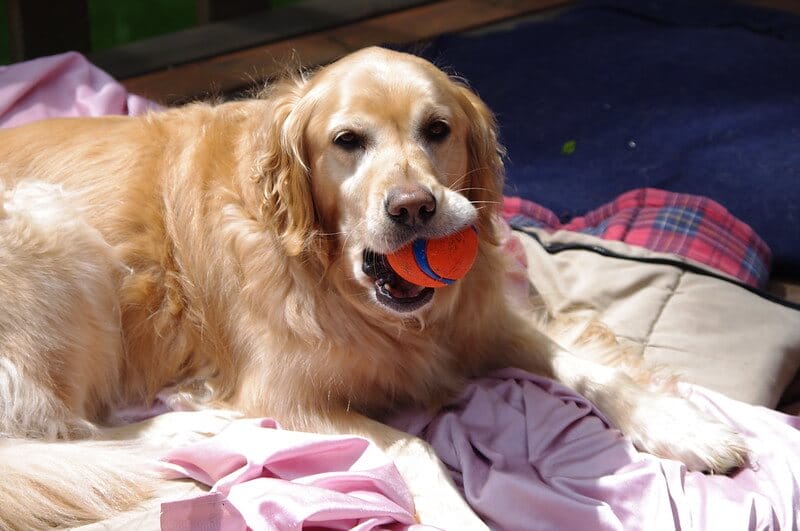 Dona
Vicky
Sia
Keren
Brianna
Ally
Faith
Honey
Cookie
Anya
Katie
Arya
Macey
Jasmine
Heidi
Liona
Roxy
Annie
Skye
Lucy
Althea
Casey
Jennie
Jade
Phoebe
Zoey
Lucia
Maya
Kelsi
Minerva
Nala
Amber
Leia
Pearl
Blondie
Sasha
Kyra
Brave
Luz
Druscilla
Lizzie
Goldie
Sunny
Tandy
Cute Female Golden Retriever Names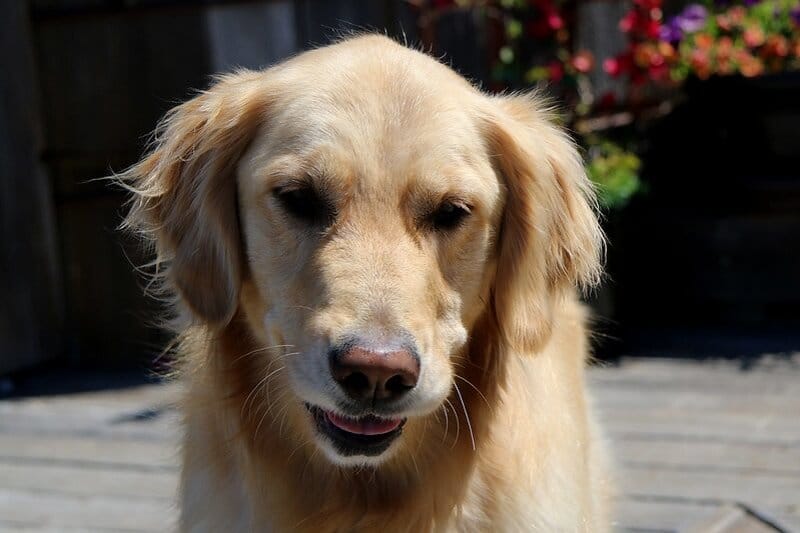 Joy
Holly
Sweetie
Cupcake
Peach
Precious
Sunshine
Ellie
Mandy
Marigold
Squirrel
Gracie
Talitha
Hunting Female Golden Retriever Names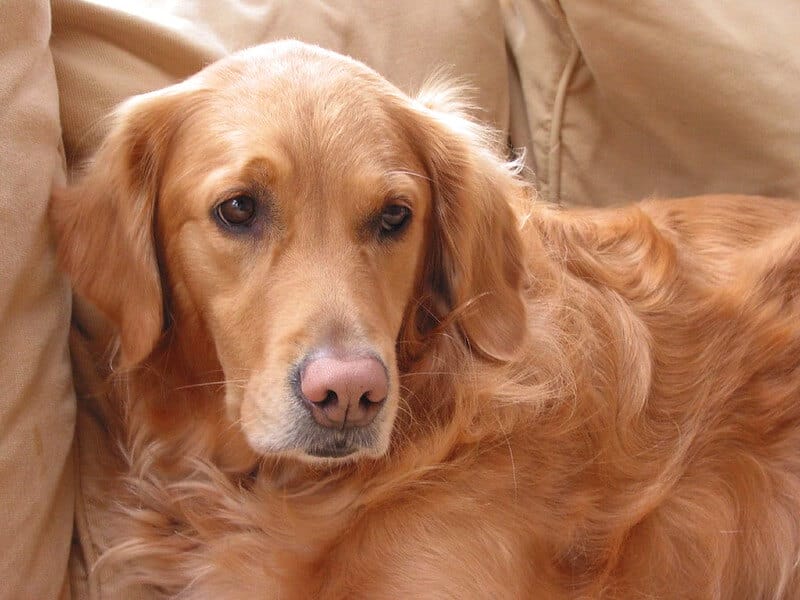 Speedy
Firefly
Sniff
Xena
Bendis
Diana
Atlanta
Arwen
Halo
Echo
Winda
Banshee
Junebug
Dawn
Artemis
Reload
Cheyenne
River
Benelli
Taz
Ladybug
Fianna
Dakota
Sparta
Cabela
Kona
Boomba
Bombs
Ruby
Famous Female Golden Retrievers
Victory: Ronald Regan's dog
Liberty: American president Gerald Ford's dog
Rosebud: Air buddies movie
Frankie Girl: Adam Levine's Golden retriever dog that past aways.
Gracie: Oprah Winfrey's Golden retriever dog
Shadow: Stars in the movie "The Incredible Journey"
Charlie: Adam Levine's Golden retriever
Bretagne: Golden Retriever Hero dog that participated in the search and rescue after the terrorist attacks of Sept 11, 2001.
Female Names that Mean "Gold" or "Golden"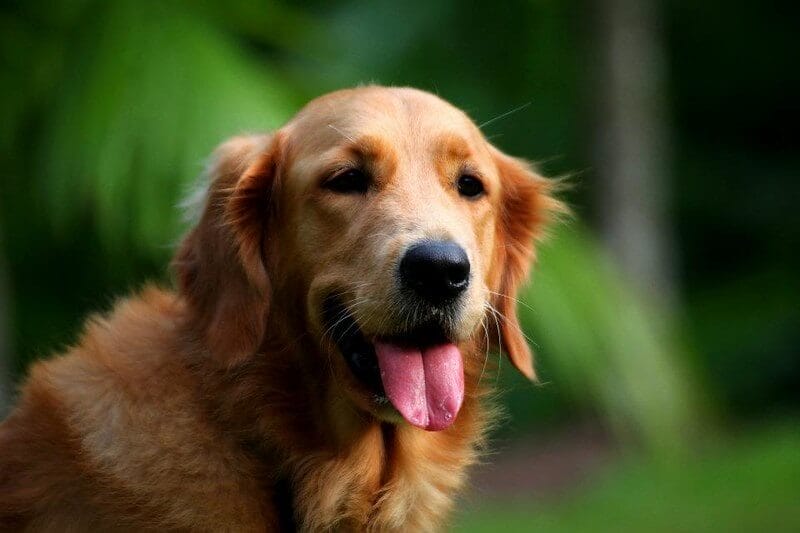 Zarina (African)
Carmelina (Hebrew)
Carmela (Hebrew)
Aurelia (Roman)
Orianna (Latin)
Marigold (English)
Zareena (Muslim)
Jin (Chinese)
Dory (French)
Zarrin (Iranian)
Zorina (Slavic)
Kin (Japanese)
Golda (English)
Dorada (Spanish)
Ora (Spanish)
Ofira (Hebrew)
Zlata (Slavic)
Flavia (Latin)
Dibi (Muslim)
Orla (Irish)
Sonia (Hindu)
Aura (Latin)
Gilda (English)
Kula (Hawaiian)
Chrysta (Greek)
Gyllene (Swedish)
Aurie (Romanian)
Slaty (Czech)
Zora (Latin)
Goldie (English)
Hema (Hindi)
Slota (Polish)
Orelia (English)
Aranka (Hungarian)
Dior (French)
We hope you enjoyed this list of 150 popular female golden retriever names.
If you're still looking for the perfect name for your new furry friend, be sure to check out our other lists of complete golden retriever names. And as always, thanks for reading!