Try not to laugh when you look at these photos😃.
#1

Yes, I do fit on this ottoman
#2

Mastiff hugs painful but awesome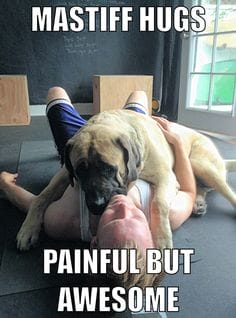 #3

May I have a bite?I haven't eaten in an hour. That's like 7 hrs in dog time.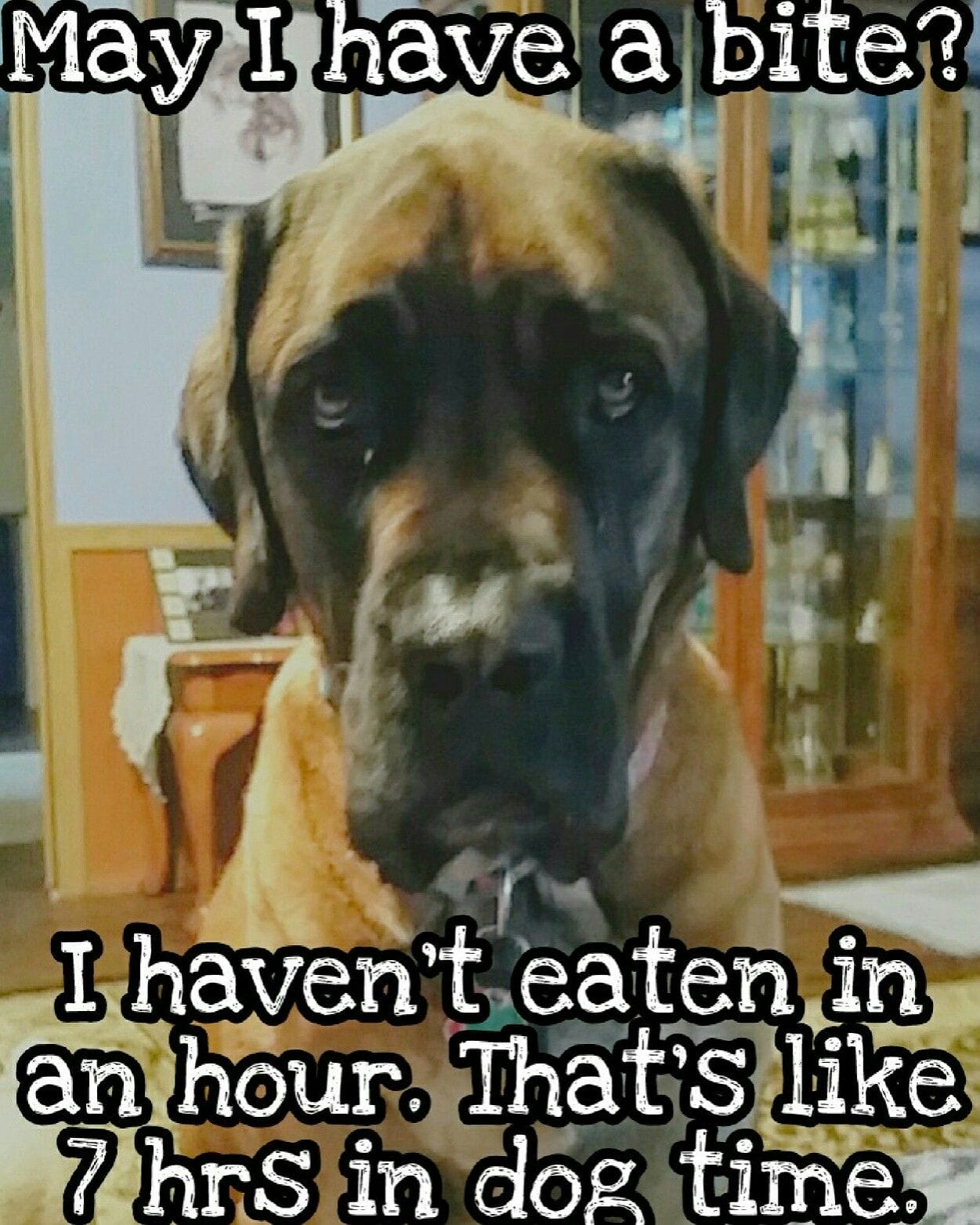 #4

When I try to smile to the camera
#5

My 1 year old kid and 150lb Mastiff are best friends!