Dogs have different personalities, and their preferences can differ from other dogs that share the same breeds or characteristics. It's to be expected, then, that some dogs may like wearing clothes, while others may resent the thought of wearing fabric over their fur. There may even be some pups that don't have strong opinions about being dressed up.
How your pet pooch feels about wearing a sweater on a cold day or being dressed up as a bee on Halloween can depend on a lot of factors. As their caretaker, it's up to you to decipher their feelings about their clothes and other accessories.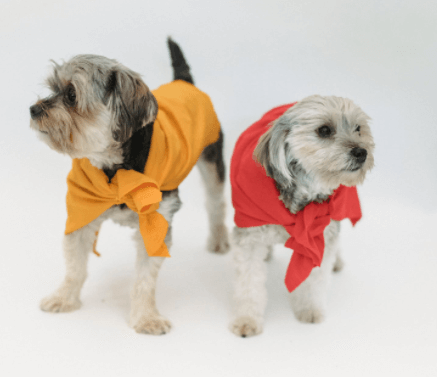 Dressing Up Dogs for Comfort and Dressing Up Dogs for Fun
Many people dress up their dogs to ensure their safety and comfort and to help them look good at the same time. If your dogs need a collection of custom dog bandanas so that they can stay cool while exploring the outdoors, then you'll probably make a reasonable effort to find functional and stylish bandanas that will also look good on your pets.
However, there are also times when these two purposes don't exactly intersect. For example, some pet parents put on fancy clothes on their pooches for a quick photo to share on the internet. The dogs in question may not necessarily enjoy dressing up, but it's a harmless activity done under the close watch of the people who care for them the most. As another example, you may want to prevent mud from sticking to your dog's belly while you're walking on an early spring morning. Your dog may not exactly enjoy wearing coveralls outdoors, but this piece of clothing gets the job done.
Before putting clothes on your pet dog, it's a good idea to reflect on why you're doing it in the first place. Perhaps the weather is too cold and your dog is not built for low temperatures, so a fancy dog sweater and cute little boots will keep them warm and toasty. If your dog has sensitive skin and needs extra sun protection while enjoying the outdoors, making your pet wear protective clothes is totally reasonable.
If your reasons for dressing up your pet are mainly for style and internet points and your pet doesn't feel like a natural model, you may want to reconsider. At the very least, it's on you to make sure that your dog is not going through an unreasonable amount of stress.
Introducing Your Dog to Clothes and Other Accessories
If your dog doesn't feel too fond of wearing clothes at first, don't despair—you can still be stylish together. A bit of training goes a long way, no matter if you're helping your pets get used to their basic collar and leash or a raincoat and boots.
That said, a slow introduction is essential to making your pets feel more comfortable with their accessories. If you're planning to go out as a costumed pair on Halloween, for example, you need to start training your dog weeks or so ahead of time. The idea is to help your dog feel comfortable and confident in the clothes they're wearing—that is, enough for them to do their normal activities, but with clothes on. This way, when the date arrives, they can also enjoy themselves and not end up feeling highly stressed and scared.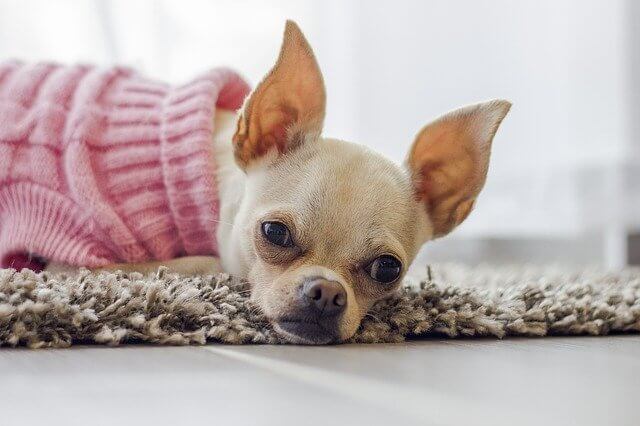 Finding Out If Your Dog Likes the Clothes They're Wearing
There are telltale signs that can help you determine if a dog feels comfortable in its clothes or not. For one, they probably feel fine in their clothes if they're still doing their everyday activities. If they're walking around, eating and drinking, or roughhousing like they usually do but with their clothes on, they're probably doing okay.
However, if your dog walks in an awkward or stilted manner, is scratching or biting the fabric, or simply freezes in place when the clothes are on, then they're likely stressed and are not having a good time.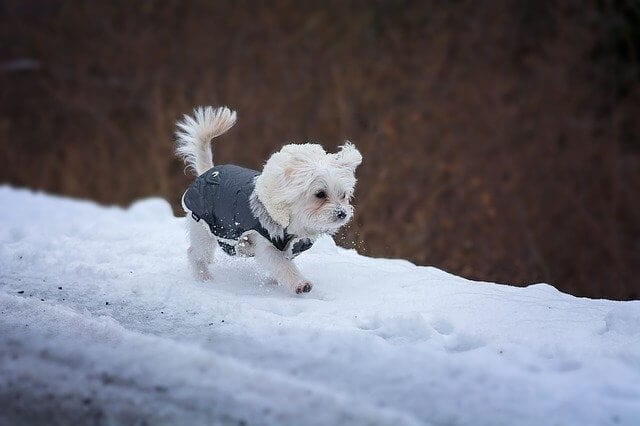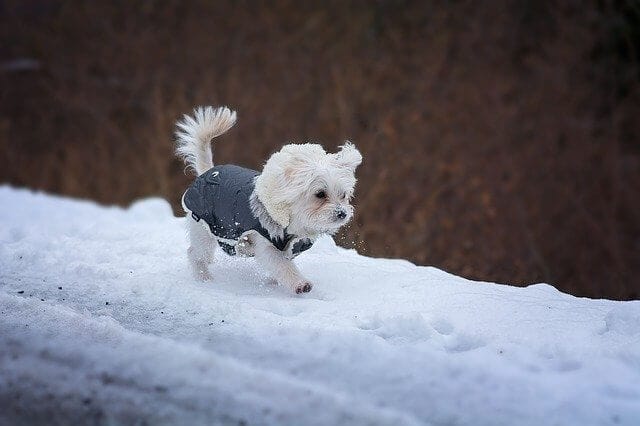 Looking for the Right Clothes for Your Dog
Choosing the right clothes for your pet requires a keen eye. You need to pick clothes that do not impede your pet's ability to breathe and move comfortably. In addition to making sure that the clothes are the right size, you also need to closely inspect if it has elements and accessories that can pose a danger to your pet. T
hese include, but are not limited to, dangling pieces that can become choking hazards or strings and cords that can get caught while your dog is moving around. If your dog has skin sensitivities, it's also a good idea to consult with a veterinarian to ensure that the fabric will not aggravate your pet's condition.Dressing up dogs is fun, and there are dogs who don't mind putting on clothes and getting everyone's attention in the process.
Still, make it a point to check on your pup's stress and comfort levels whenever you want to have them try some clothes on. The most important thing should be your pet's happiness and health, and that may sometimes mean giving up on a fashionable share-worthy photo if your pup just isn't feeling it.