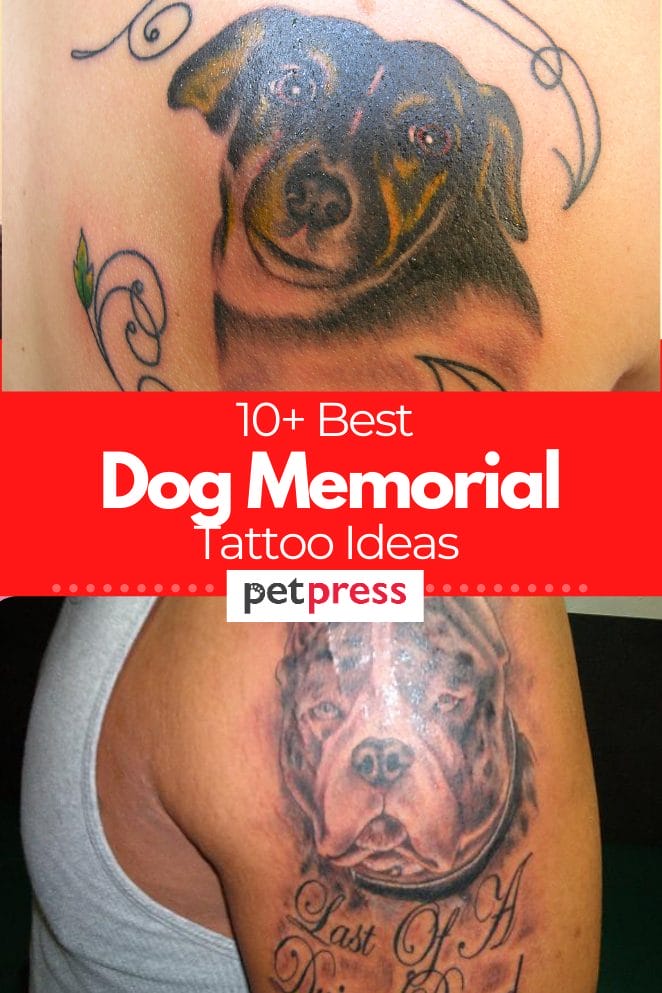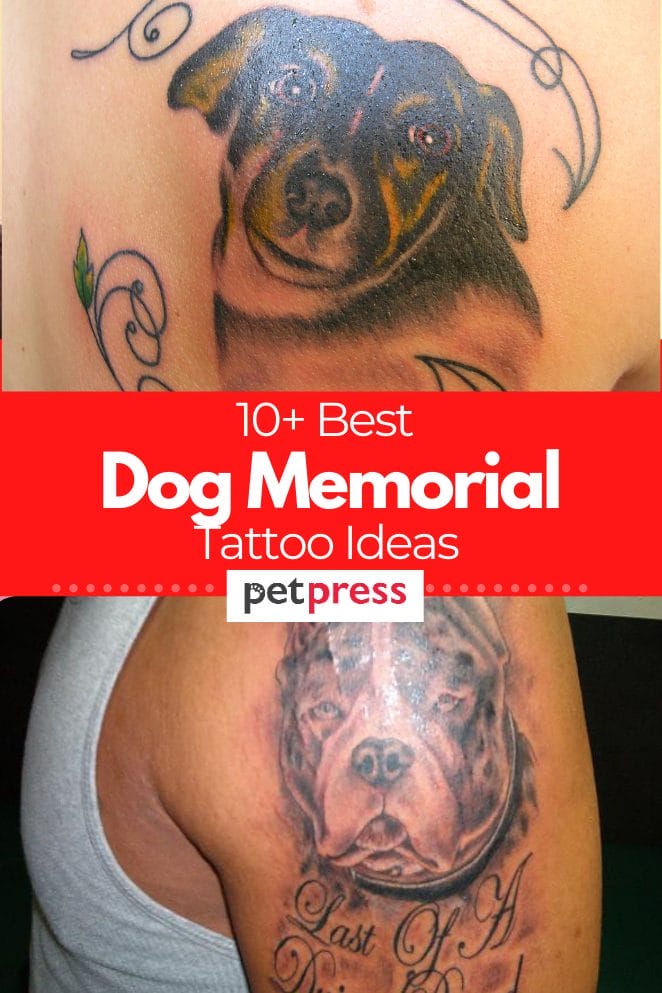 Dogs are our loyal companions, and when they pass away, it's hard to say goodbye.
If you're looking for a way to keep your furry friend close to your heart, consider getting a memorial tattoo in their honor.
When it comes to memorial tattoos, the sky is the limit. You can choose any design that you think honors your dog in the best way possible.
If you're not sure where to start, take a look at some of these popular ideas:
Dog Memorial Tattoo Ideas
1. A portrait of your dog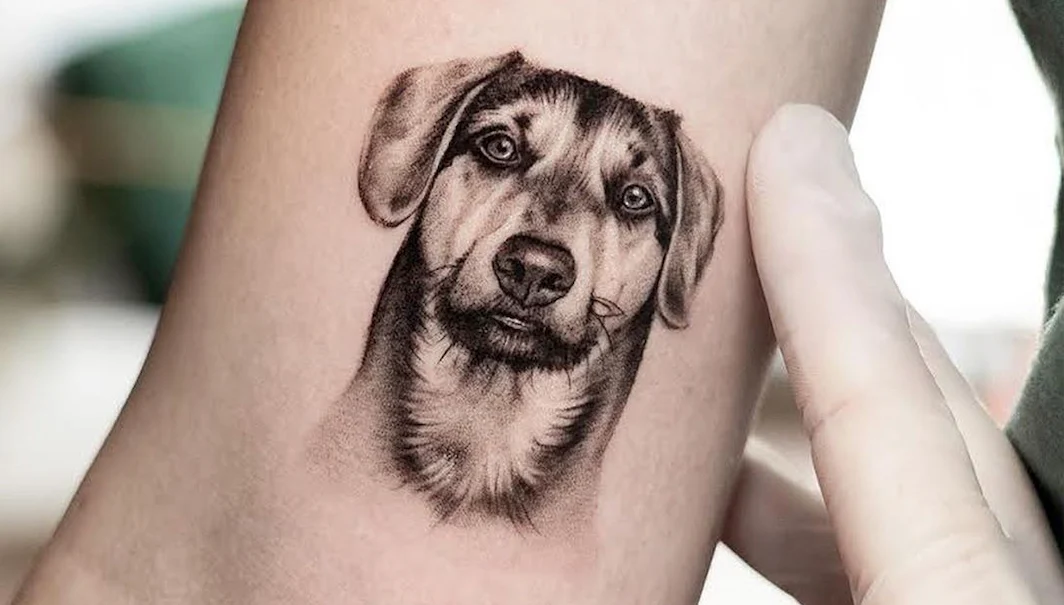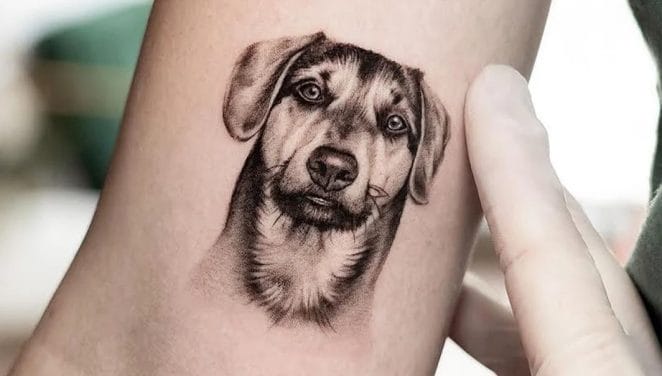 This is perhaps the most obvious choice, and it can be as simple or complex as you like.
2. A paw print tattoo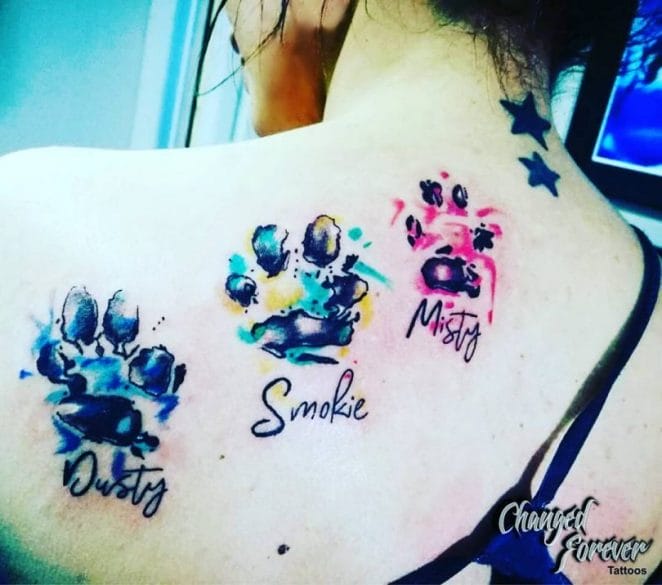 This is a good choice if you want something simple and understated, but still want to honor your dog's memory.
3. A poem or quote about dogs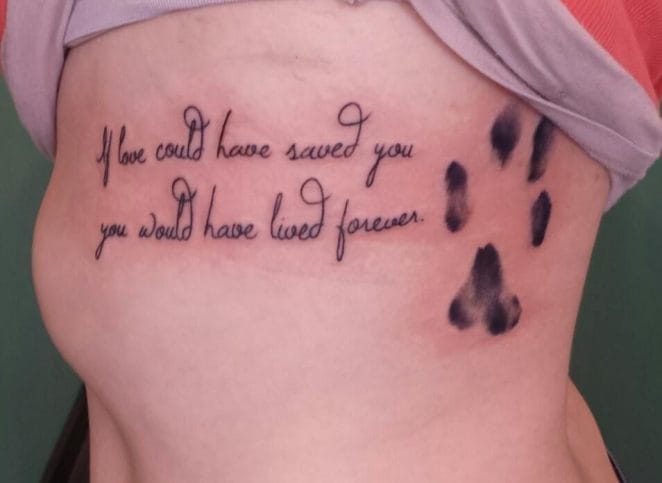 If you're looking for a way to incorporate words into the design of your tattoo, why not choose a quote or poem about dogs?
4. A dog bone
This is another simple and understated design that's perfect for memorial tattoos. You can add other elements to this design if you like, but it works well on its own as well.
5. A landscape with your dog in the foreground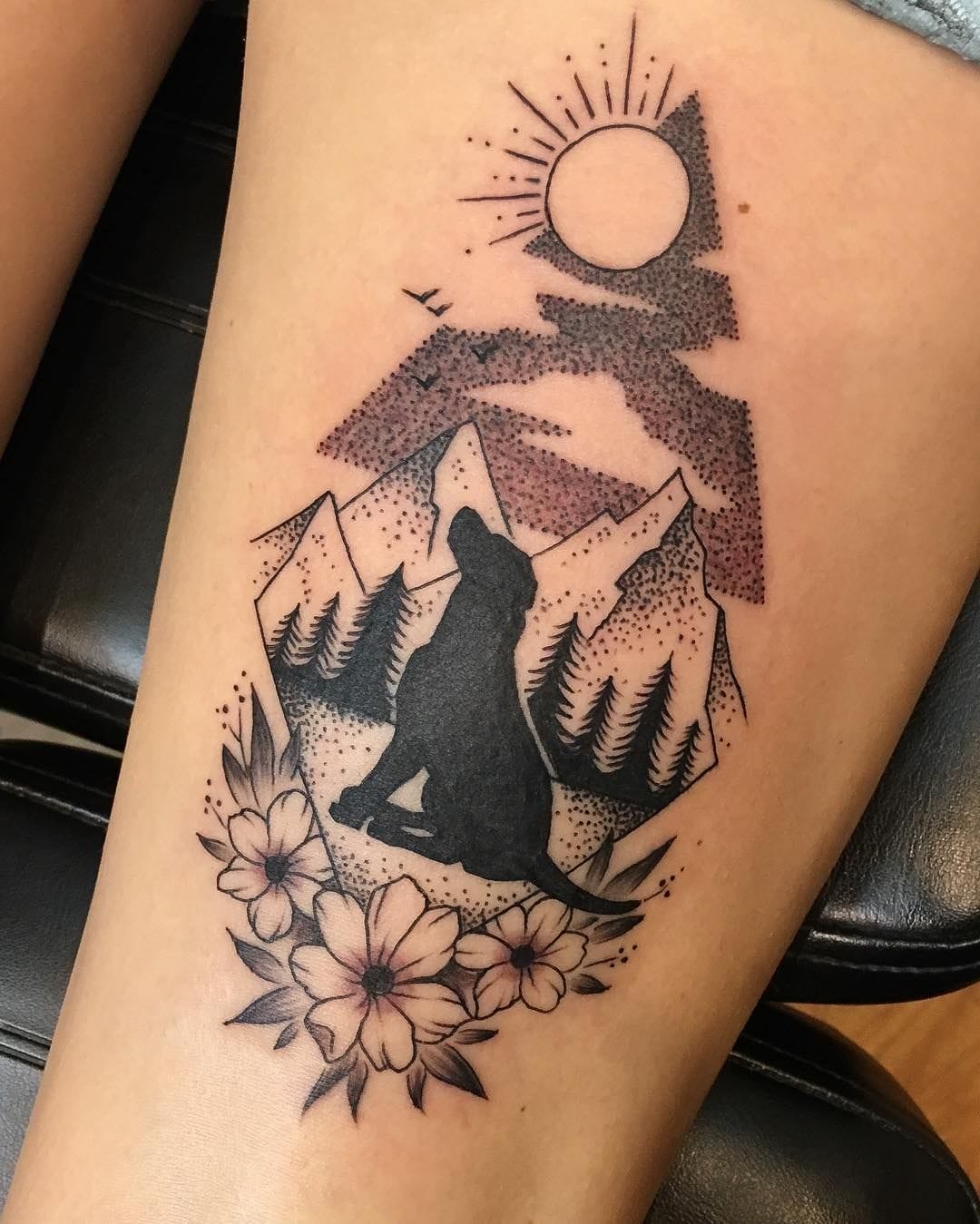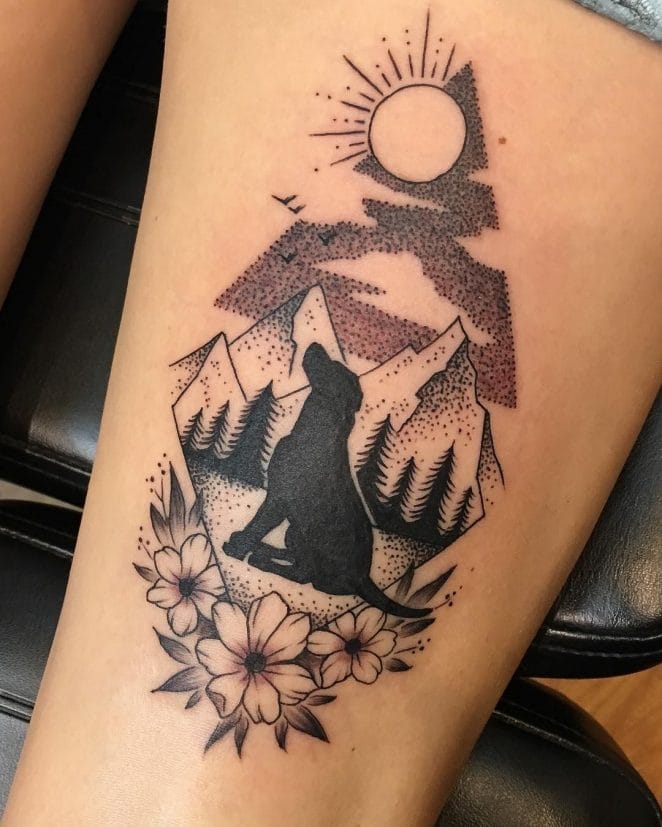 This is a unique design that can be custom-made to feature your dog in any location you like.
Another dog memorial tattoo ideas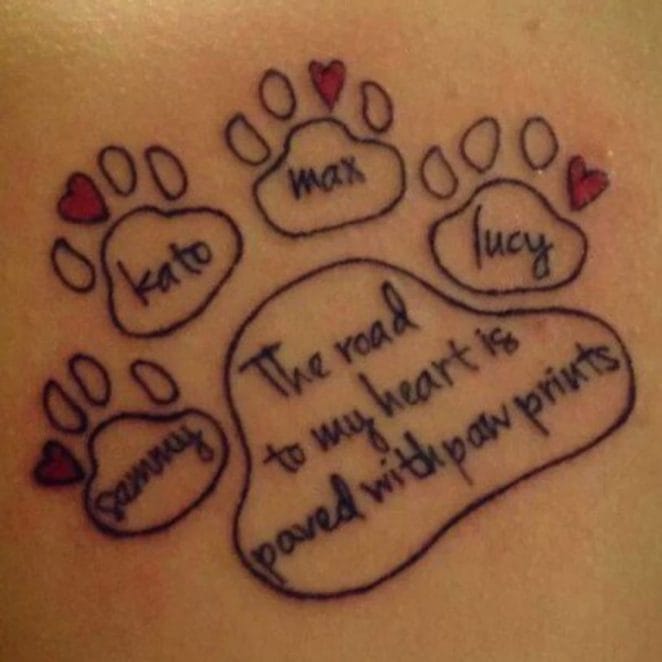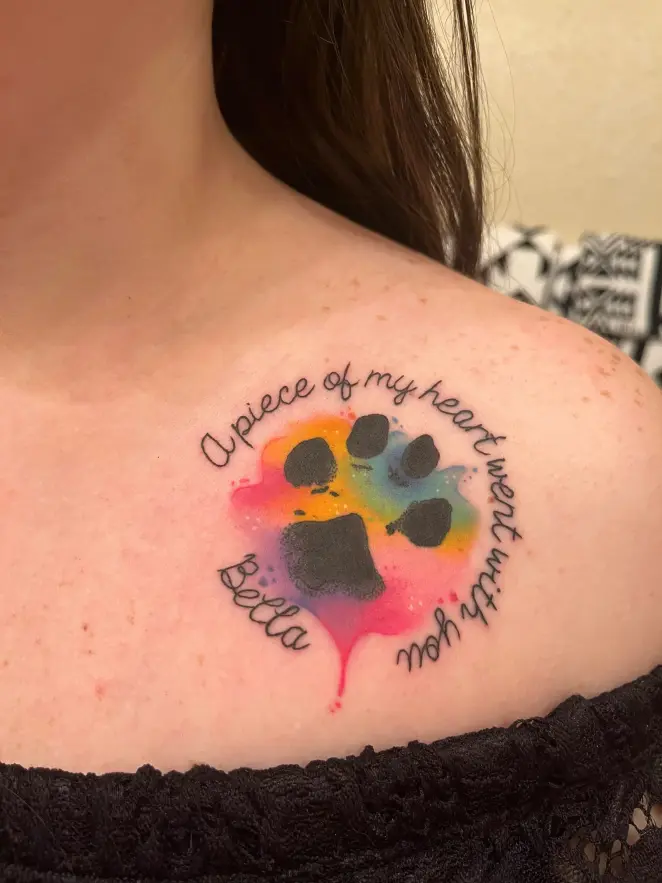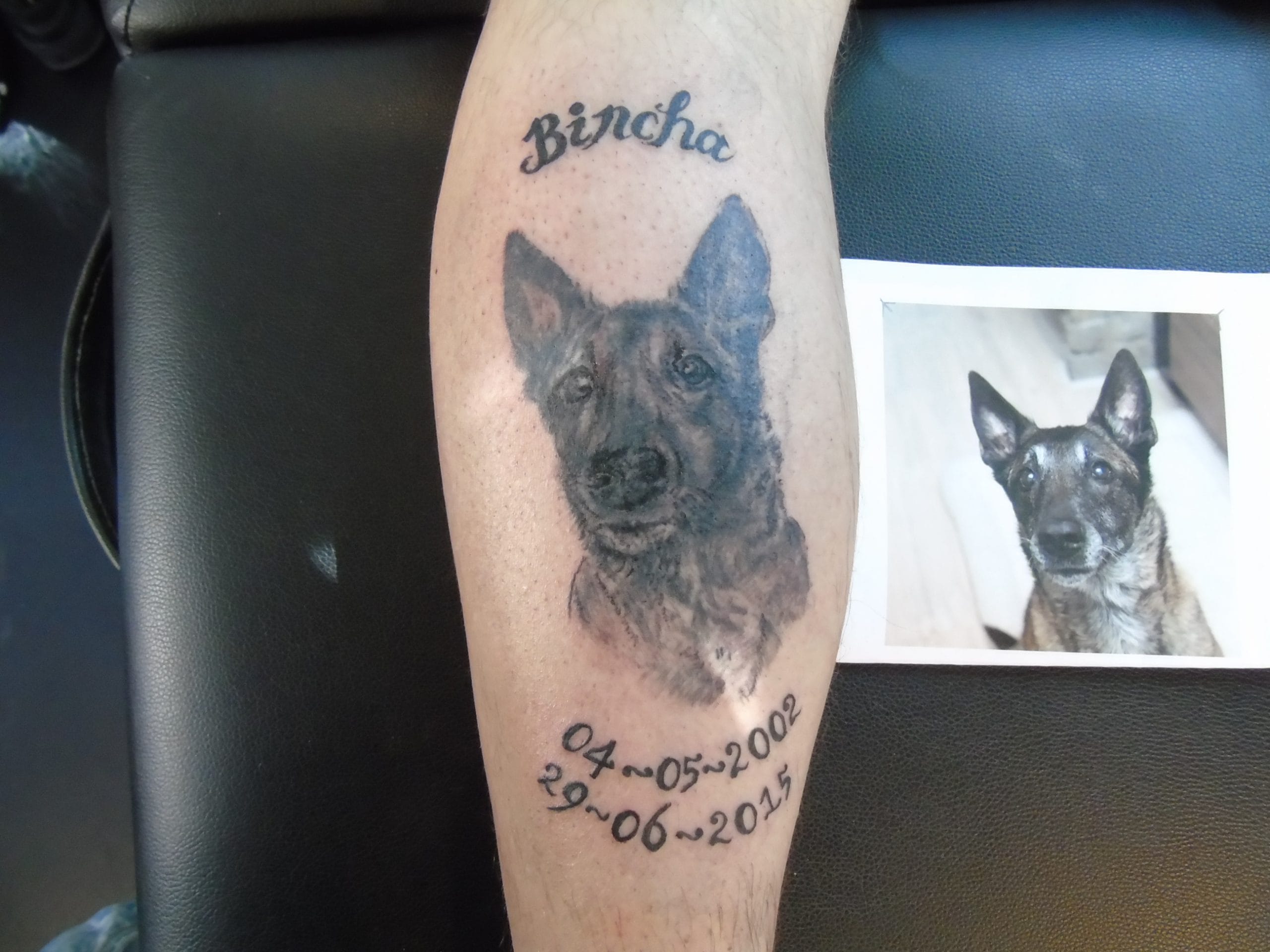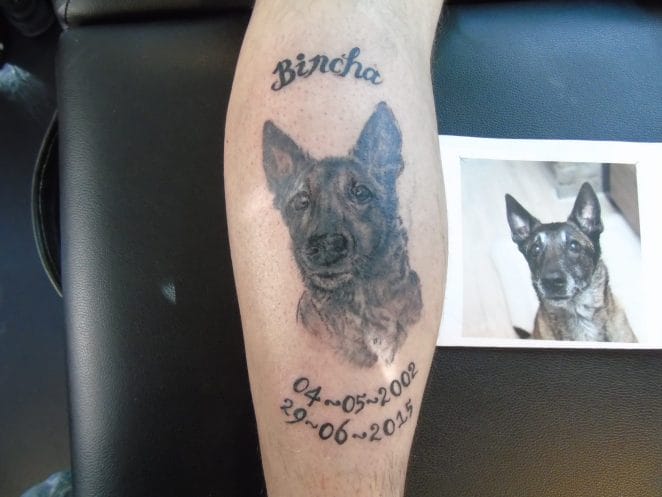 We hope this article has given you plenty of inspiration. If you are exciting to get a tattoo for your dog, make sure to check our dog tattoo ideas for women or dog tattoo ideas for men!