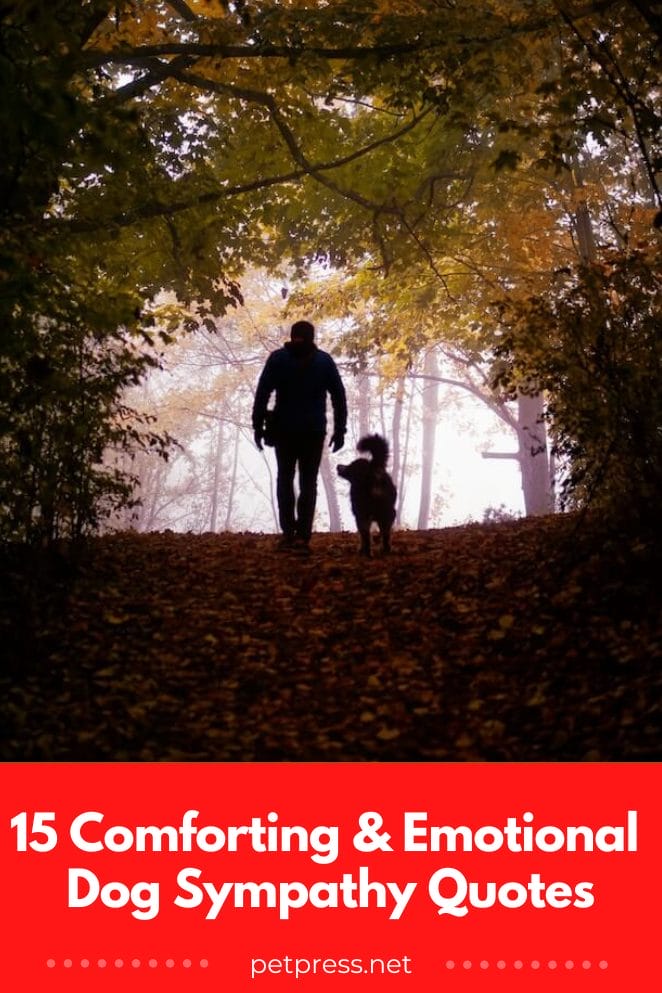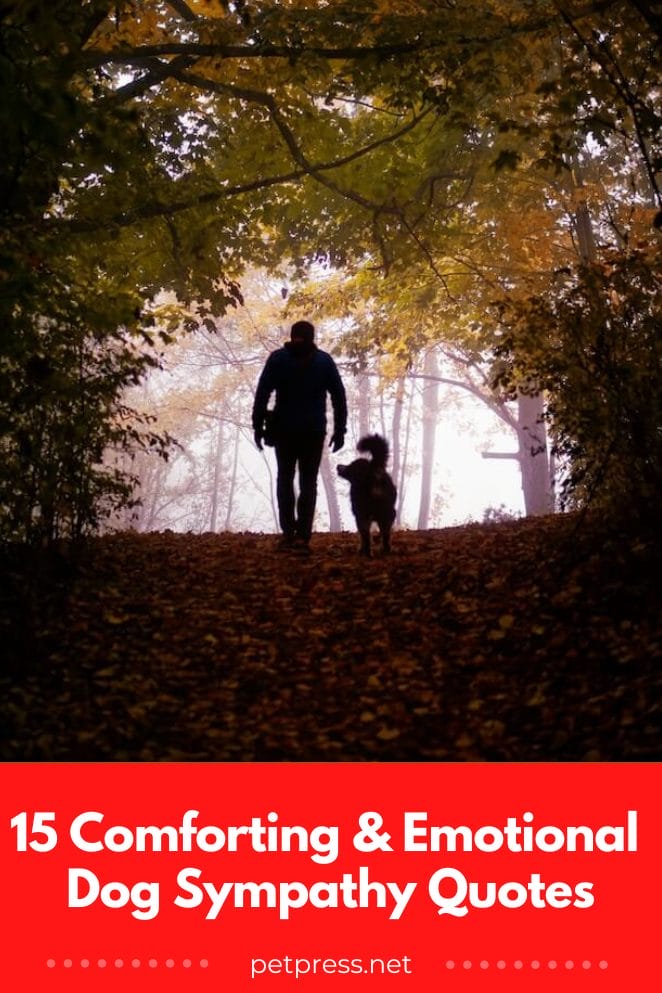 The love between a dog and its owner is undeniable. Dog sympathy quotes are a beautiful way to express the emotions shared between humans and their furry friends.
They bring comfort in times of loss, serve as reminders of the special bond between dogs and their people, and provide uplifting perspectives on life's most difficult moments.
These heartfelt lines capture the joy of having a beloved pup in one's life and help us remember that even after our pets have passed away, they will always remain close to our hearts.
With these comforting words, we can find solace in knowing that nothing can ever break the bond between us and our canine companions.
They will not go quietly, the pets who've shared our lives.
A good dog lives forever in the heart.

Donald McCaig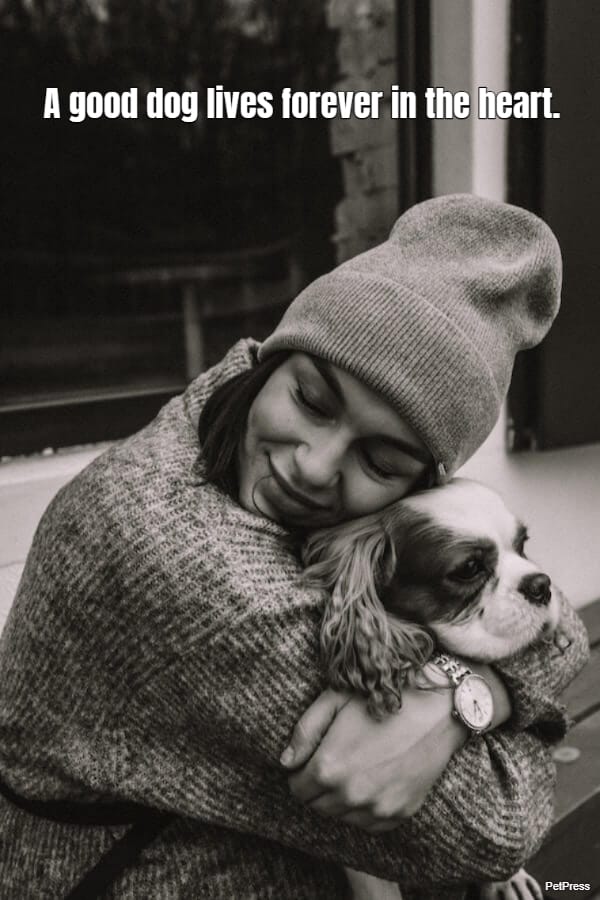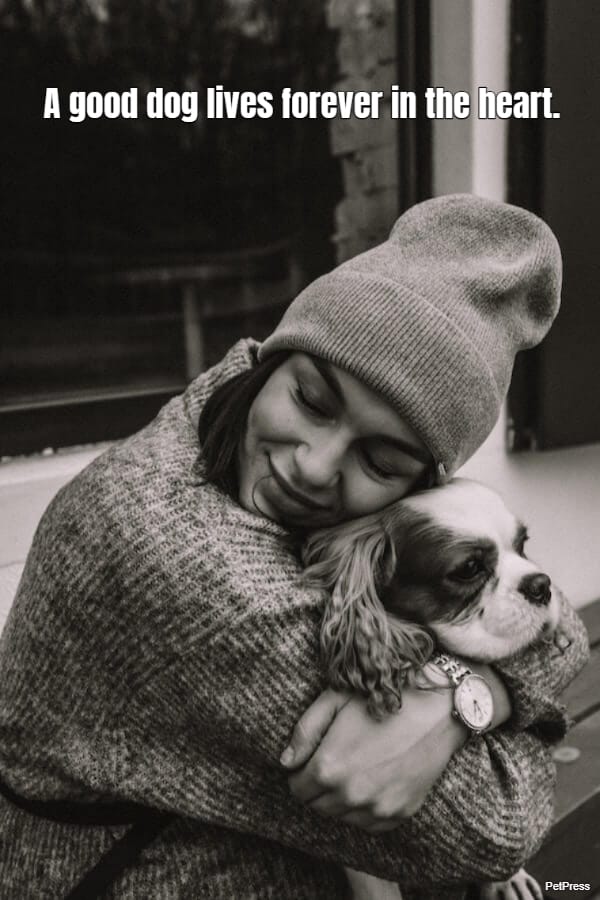 The one best place to bury a good dog is in the heart of his master.

Ben Hur Lampman
Say not in grief he is no more, but live in thankfulness that he was.
Such short little lives our pets have to spend with us, and they spend most of it waiting for us to come home each day.

Joe Grogan
A good dog never dies.

Mary Carolyn Davies
Though its hard to say goodbye, your pet was a beautiful part of your life and memories. And always will be.
Dogs' lives are too short. Their only fault, really.

Agnes Sligh Turnbull
The friendship of a pet is one of the greatest gifts we could ever have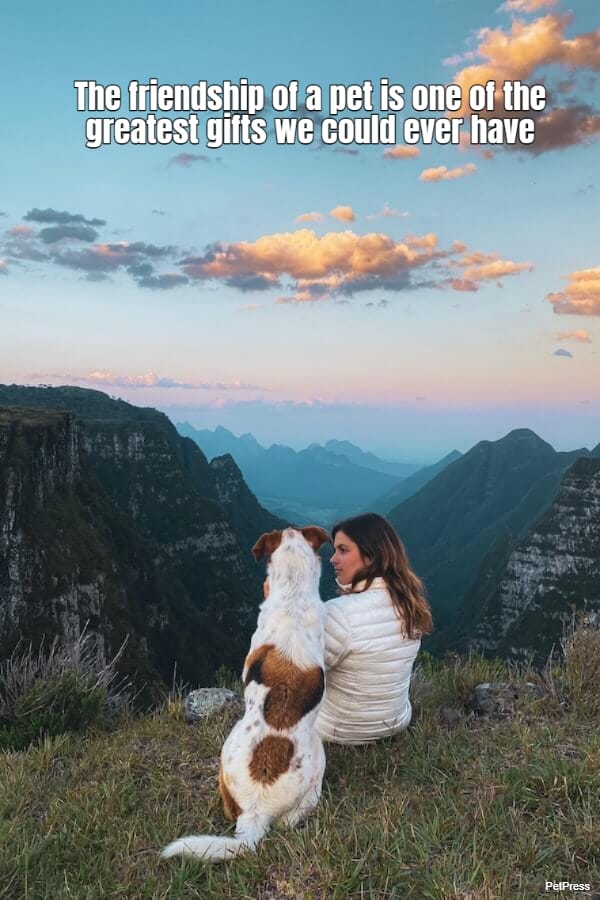 I believe all animals were created by God to help keep man alive.

Iwao Fujita
Death leaves a heartache no one can heal; love leaves a memory no one can steal.

Irish Blessing
A pet is never truly forgotten until it is no longer remembered.

Lacie Petitt
What we have once enjoyed we can never lose.

All that we love deeply becomes a part of us.

Hellen Keller
Not the least hard thing to bear when they go from us, these quiet friends, is that they carry away with them so many years of our own lives.

John Galsworthy
The bond with a dog is as lasting as the ties of this earth can ever be.

Konrad Lorenz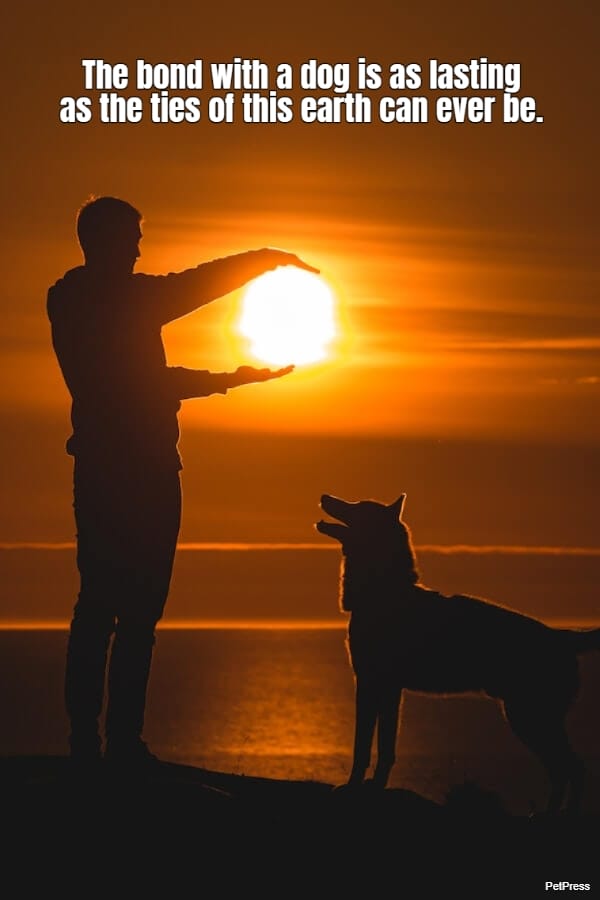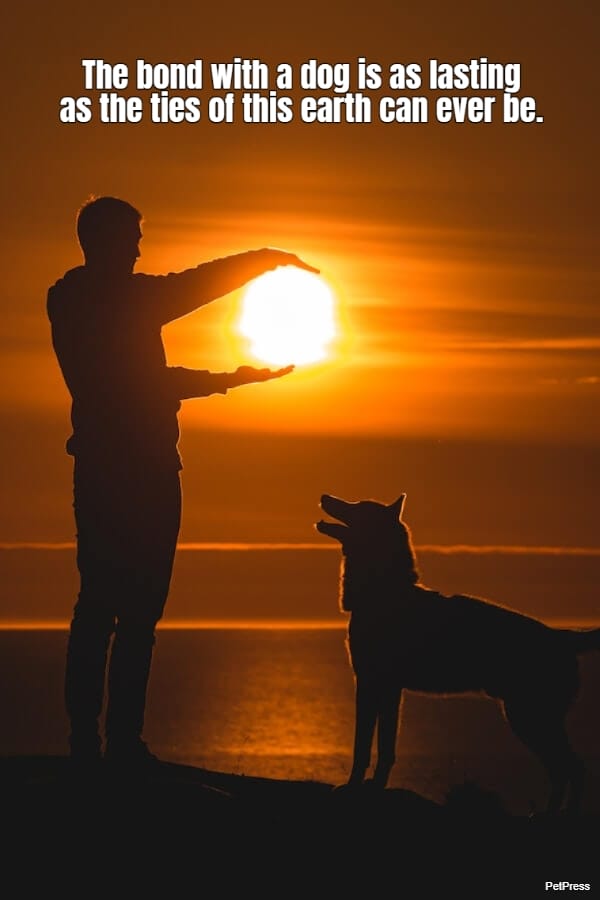 Sometimes the grief of losing a beloved pet can be overwhelming but it is important to remember that we are never truly alone. There are always moments of joy, love, and kindness in life, even when faced with sadness.
Dog sympathy quotes provide us with comfort and remind us that our pets will never be forgotten – their memory lives on in our hearts forever.
Allowing ourselves to feel these emotions can help us heal through the tough times ahead.