Looking for the perfect gangster name for your tough pitbull? Look no further!
In this blog post, we will list over 120 gangster names that are perfect for your pitbull.
Whether you are looking for a menacing name or something that reflects your dog's personality, we have got you covered. So, without further ado, let's get started!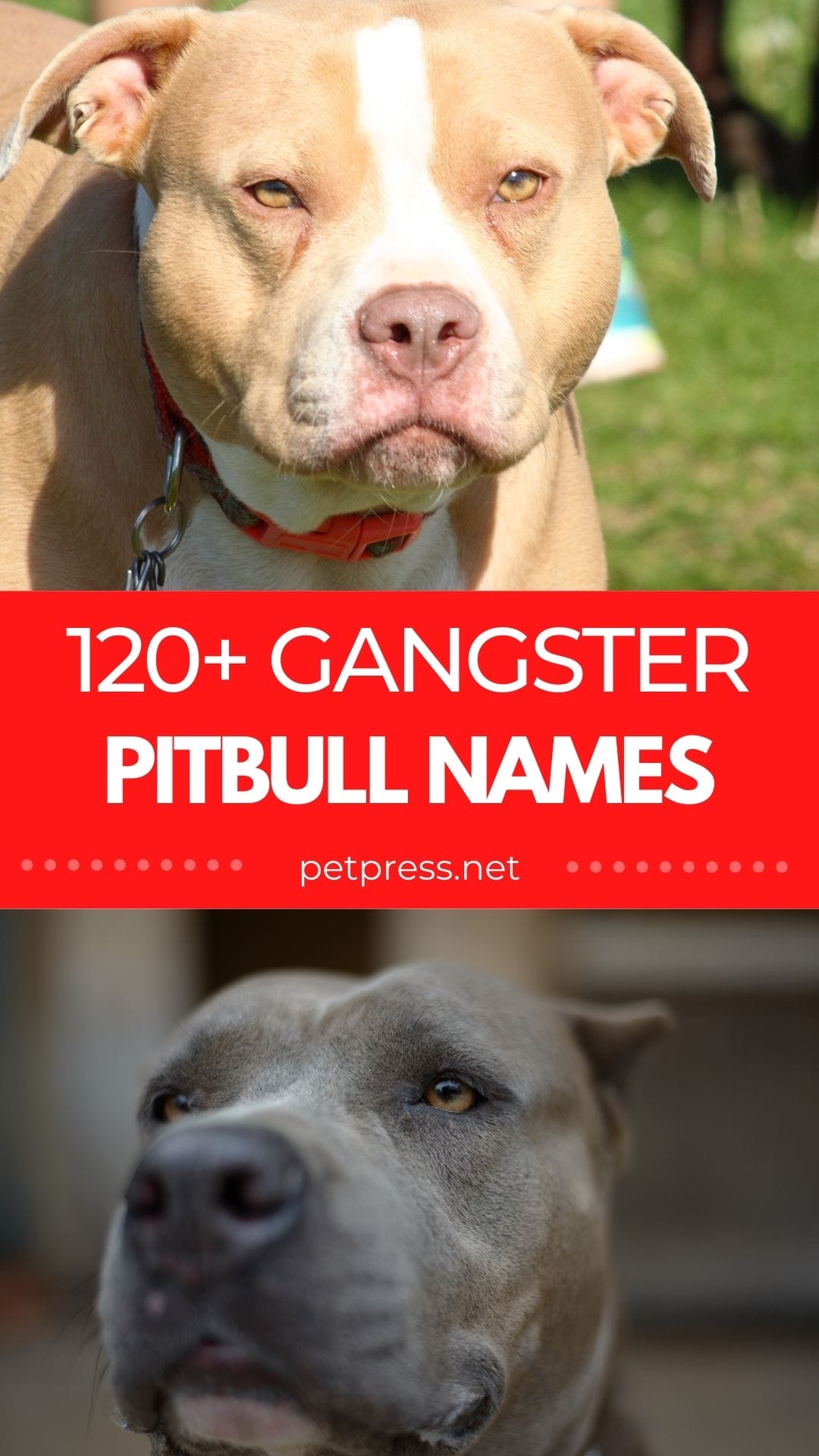 Here are the best gangster pitbull names for both male and female pitbull.
Male Pitbull Gangster Dog Names
T-bone
Hammer
Gunner
Blaze
Luke or Lucas
Boss
Killer
Kodiak or Kodjak
Havoc
Millie (short for millionaire)
Ripley
Rhymez
Ammo
Queen
Sniper
Venom
Grizzle
Foxy
Dogzilla
Don
Solo
Chronic
Snake
Rampage
Kiki
Pistol
Scar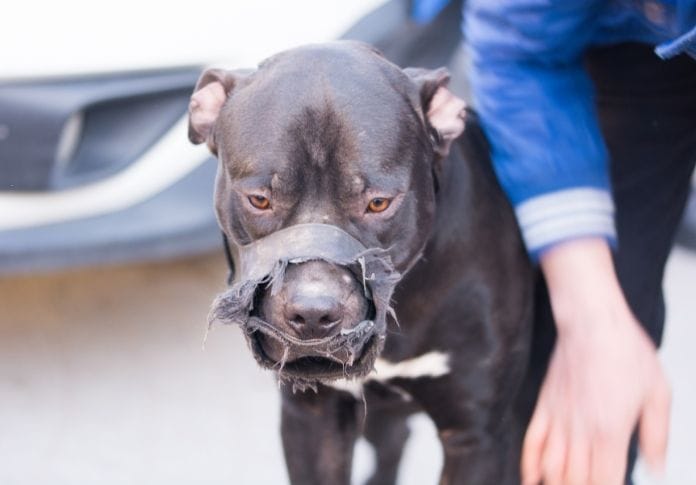 Ice
Beast
Gold
Travis
Elvis
Flamez
Marcus
Ceelo
Trooper
Chainz
Diesel
King
Viper
Busta (Buster)
Dagger
Cash
Guy
Rambo
Stonez
Charlie
Alpha
Bullet
Bones
Alfie
Rock
Martin
Sledge
Ace
Gunz
Chop
Phoenix
Alec or Alex
Cobra
Female Pitbull Gangster Dog Names
Milo
Brooklyn
Tackle
Raven
Maia
Dodger Gal
Amethyst
Echo
Huntress
Roxy
Queen
Aiden
Calixta
Malin
Rexana
Midnight
Hera
Vesper
Exie
Heroine
Agrona
Adira
Estella
Pepper
Ursula
Rhea
Marcella
Callisto
Macha
Ramona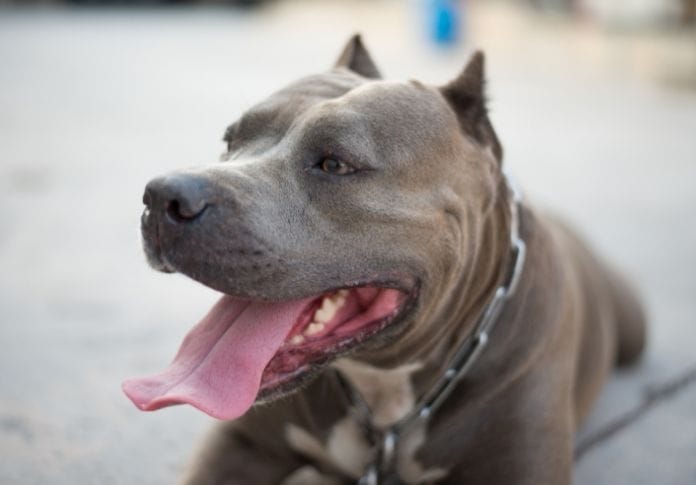 Blaze Babe
Jedi
Rogue
Hera
Vale
Flame
Akita
Tara
Zuna
Sloane
Medusa
Freya
Ivy
Maher
Vicious
Xena
Heather
Teegan
Sheba
Raquel
Blitz
Zondra
Shabina
Brielle
Crusher girl
Acadia
Velora
Tempest
Andrea
Willow
Shadow
Diva (with an attitude)
From Tony Montana to DeVito, we've compiled a list of over 120 gangster names for your new pup. We also have a list of tough female pitbull names if you need more options.
We hope you find the perfect name that captures their personality and helps them fit in with all those other tough guys on the block.
While these dog breeds are known as some of the most loyal and loving companions out there, they can be ferocious if they feel threatened or provoked—just like any good mob boss!
So take your time finding just the right one so everyone will know who's running things around here.