Holidays are a time for gifts and giving.
To help you find the perfect gift for everyone on your list, we have compiled a list of 20 gifts that any dog lover and their pup will love this holiday season.
We've included gifts that range from practical to fun so there is something for everyone!
You can also include yourself on the list and give yourself or your pup a gift.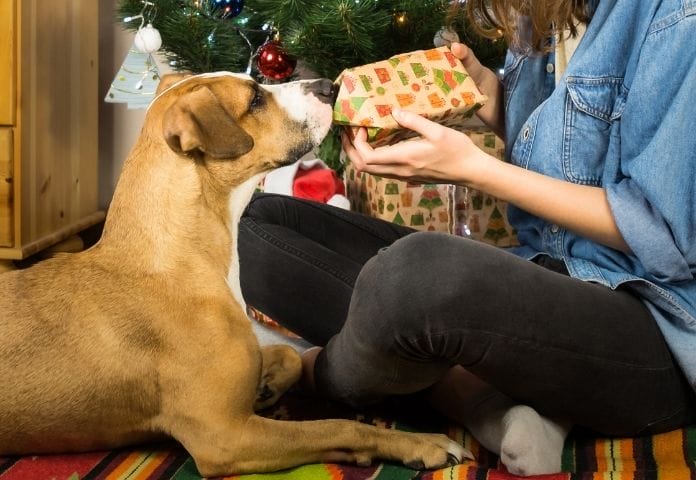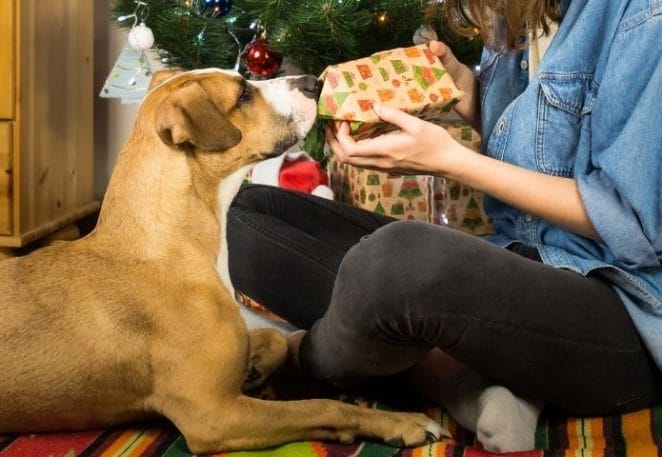 Here are the best gifts for both dog lovers and dogs themselves.
Yes, we have split them into two sections so you can easily browse through this useful list! Have fun!
Top 10 Gifts for Dog Lovers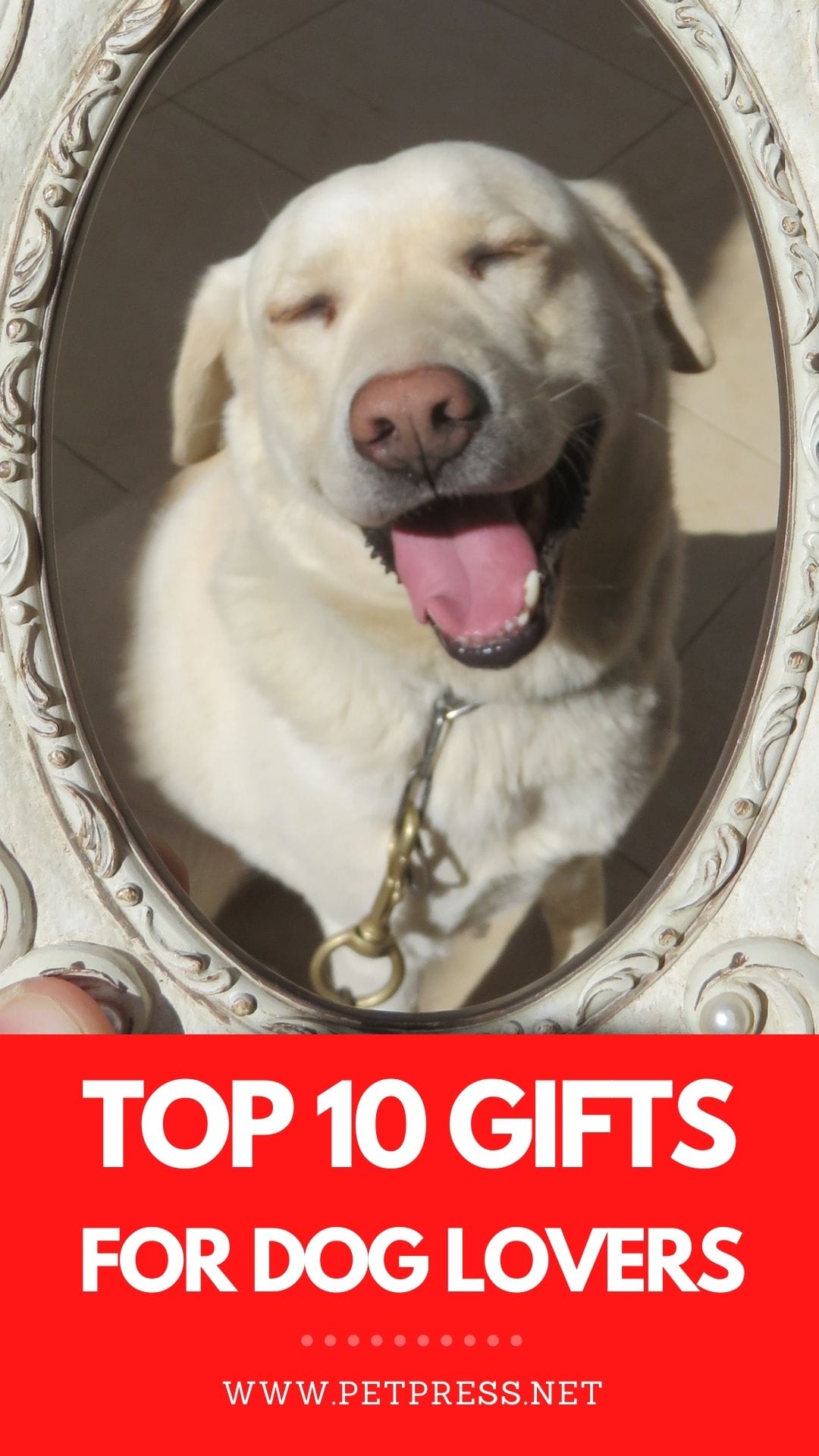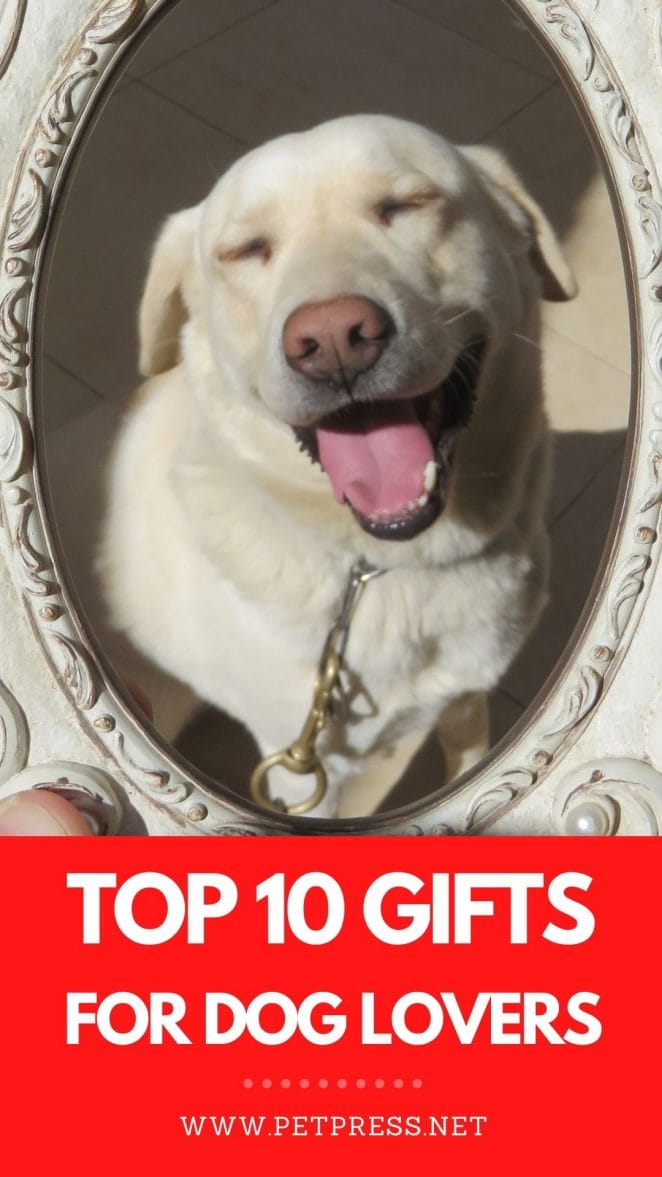 You or your dog lover friend can get the perfect shot with a pup with no struggle. Pooch Selfie has made it simple to get your pet engaged to look directly at the camera lens.
Technology is taking over! Any dog lover could now reward their dog while they are away with the Furbo Dog Camera. The device is compatible with iOS/Android phones. Fill it with over 100 pieces of your dogs' favorite treats & play a game of catch virtually.
3.
No products found.
If your friend has a small dog and has problems leaving their pet at home, she may now bring the pup anywhere she goes. The No products found. is good for holding a small dog anywhere.
No products found.
The Sips & Gifts stainless steel tumbler is a high-quality stainless steel powder-coated tumbler with a premium spill-proof lid with stainless steel straw. It also comes with a cleaning tool – perfect for your favorite coffee or iced drinks. Any dog mom would be proud with this tumbler.
How bout this cute dog-inspired pair of shoes as a gift? This doesn't only show if someone is a dog lover, but the Skechers Women's Beach Bingo-Dog House Party Sneaker also comes with style in terms of fashion.
This gift is a funny and entertaining one. Based on the popular TextsFromDog Tumblr, each page of the Texts from Dog 2022 Calendar features imaginary, humorous, and crass SMS exchanges shared between a dog and his very tolerant but loving owner. Perfect to make a dog lover's day.
This device helps keep track of when the dog was fed with a simple color-coded switch. No batteries are also needed! The ORIGINAL Did You Feed the Dog? device helps to prevent overfeeding and obesity for dogs.
The Sorry the Dog Farted comes with a 10-ounce reusable glass jar carefully packaged with a cute gift box! The perfect pet-friendly scented candle makes a funny humorous gift for Puppy Lovers and has a long-lasting burn time of 50 – 60 hours.
Both dog owners and dogs would be happy to see this cool gift. This dog treat maker could create the perfect homemade snack for your canine companion!
The Dash Dog Treat Maker's nonstick plates heat evenly to cook fresh treats in minutes, and the nonstick surface is easy to wipe down for simple cleanup.
Christmas would come early for a dog lover with this complete package to keep the dog happy.
The dog gift basket comes with 4 gluten-free snacks and 5 toys that a dog will certainly enjoy.
Now let's move on to the best gifts your dog will most probably enjoy with!
Top 10 Gifts for Dogs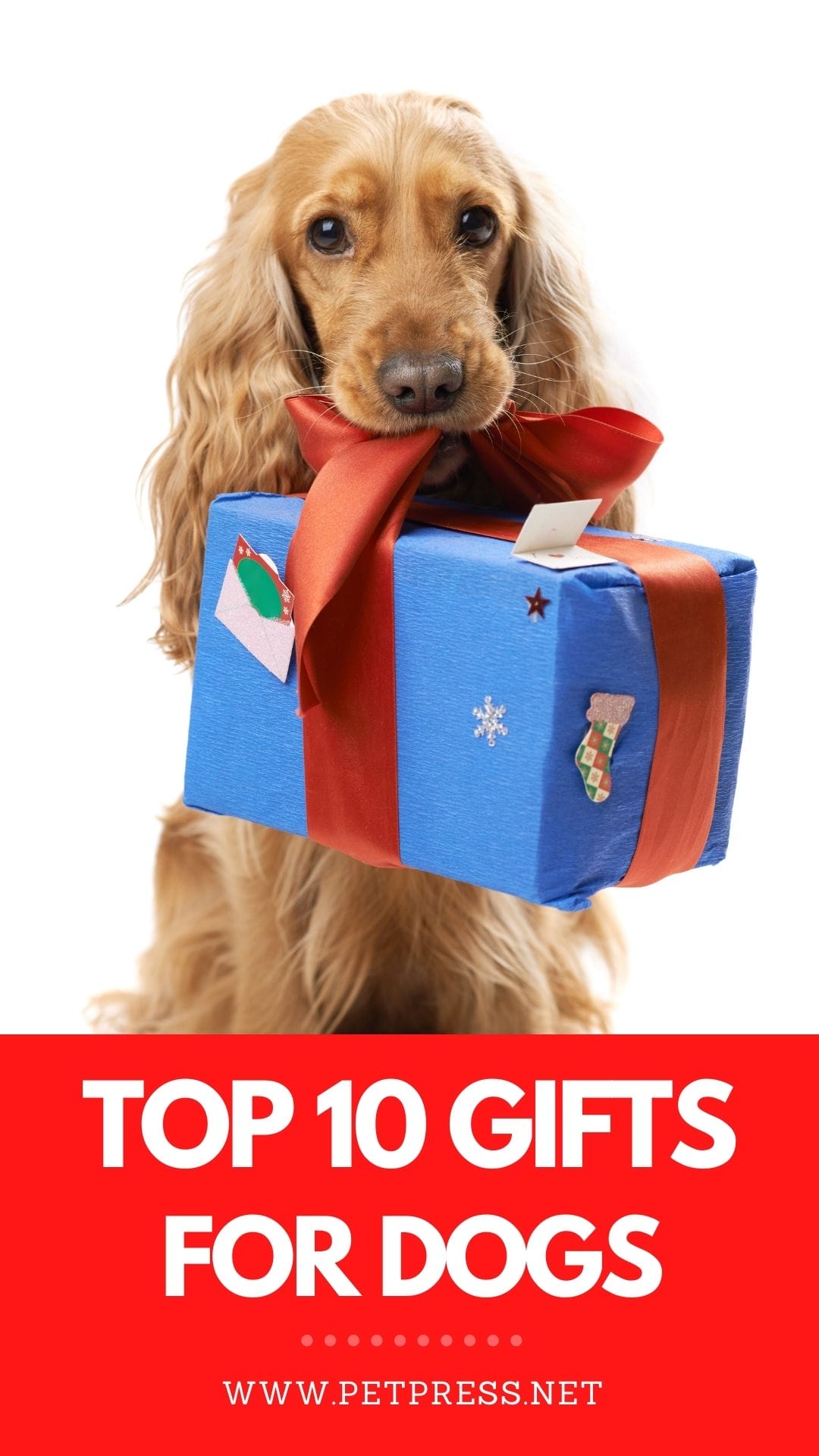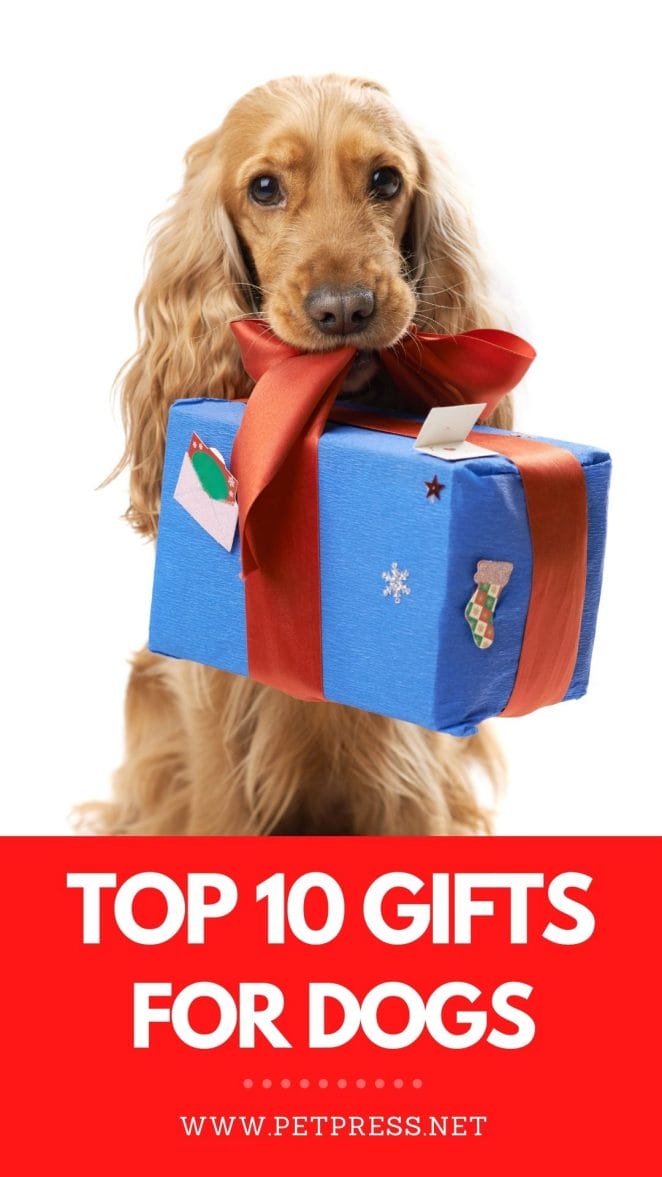 Who says your dog can't have his or her own water bottle? The portable dog water bottle is useful enough for outdoor walking, hiking, and traveling.
The compact size makes sure you can put it in your bag easily, or take it on your hand by the attached strap conveniently.
Say goodbye to the boring throw and fetch games.
The high-powered dog tennis ball blaster launches your dog's favorite fetching tennis ball over 50ft in the air, keeping games of fetch going for hours!
If you are looking for almost indestructible dog toys that are as close to being natural as possible, then the chew toy from tough chew toy is your best option!
It looks and feels like a genuine wooden stick while being extremely durable. Strong and hard rubber toys can be ideal for aggressive chewers.
Don't worry if your puppy is not around. The Tractive LTE GPS dog tracker enables you to view your dog's location from anywhere, anytime. The collar is also waterproof.
Enjoy full peace of mind with live tracking and other features that can be accessed without any distance limit.
The automatic ball launcher lets dogs play fetch as long as they want!
Once your dog places the miniature tennis ball into the top of the iFetch tennis ball machine, this interactive dog toy throws it 10, 20, or 30 feet.
This dog puzzle toy for large dogs helps enhance a dog's smell to hunt.
You can hide the food in this dog feeding mat and let your dog find his treat under the messy grass of this dog food puzzle.
This glow-in-the-dark collar will save your dog's life by keeping it visible and safe.
This bright-lighted LED collar provides the ultimate safety for your dog and allows for the highest visibility, especially at nighttime.
This comfy round dog bed has deep wall beds that provide the perfect getaway for your lovely pet to relax in comfort and style
It features high-loft, recycled polyester fiber filling to promote comfort and a cuddly, nest-like design that encourages dogs to curl up for a peaceful sleep.
The MIGOHI dog coat is made out of premium material with a waterproof terylene outer later and a fleece and cotton inner layer.
This dog fleece jacket will keep your lovely pet warm in the cold weather.
The QUMY dog shoes expand with a wide split seam opening and two adjustable straps makes easy and quick to put on the dog shoes.
Tighten the straps as much as possible to make the shoes stay on the paws better.
We all know that the best gift you can give anyone is a dog.
But what if they already have one?
The holidays are about giving and receiving, so we've compiled this list of our top 20 best gifts for dog lovers this holiday season!
These items range from hilarious to practical; make sure to include something for everyone on your list in order to avoid any awkward family exchanges come Christmas morning.
Happy Holidays!