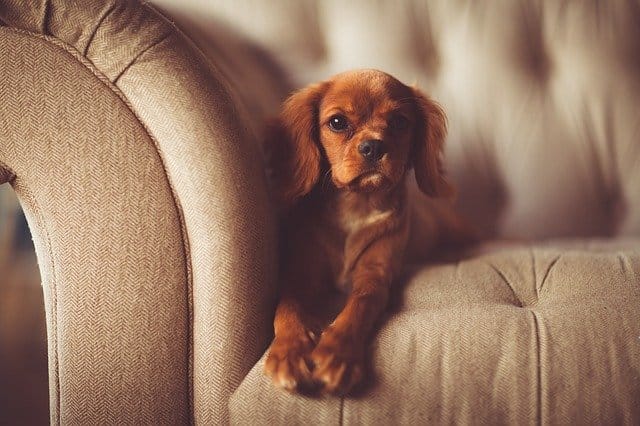 Should employees be granted "pawternity" time to care for new pets?
After a member of staff approached him asking if he could have paternity leave for his new puppy, Roger Wade, the founder of Boxpark, a chain of pop-up shopping and dining malls located around London, asked social media users their thoughts.
Many LinkedIn members responded to his post, some of which were enthusiastic, and others that it was ridiculous.
A poll conducted alongside the article revealed that 61 percent of people were opposed to the concept.
"The world has officially gone mad," says Steve Horton, a director of Horton and Sons, a Birmingham-based shop for guns and fishing rods.
"This is an unacceptable and ridiculous idea."
However, in a follow-up article on LinkedIn, Wade said that the only reason he wrote the original blog post was that he wanted to start a discussion about flexibility in the working environment.
However, others came to the defense of Mr. Wade, who was inspired by the employee's request.
I think this is fantastic! Any boss that provides family-friendly policies should be praised. Pet parents should be granted the same benefits; it is simply humane. Plus, having pets is proven to reduce stress in employees and enhance their well-being

Jodie Wilson, an HR consultant at MRSK Legal
The article highlights how perceptions of what is normal are changing within society, which is leading many employers to question whether or not they need to make changes to accommodate the needs of their staff.
The discussion about how to care for a new puppy is becoming increasingly prevalent in the United Kingdom, as more people consider getting pets.
According to data released by Animal Friends Insurance this year, one in four millennials (those born between 1982 and 2004) regard their pets to be as essential as their family, and over half of them would accept a raise in their salary if it meant that they could keep their pet.
It's important to remember, however, that it would be difficult for an employer to accommodate a request from all members of staff as not everyone may have the same opinion as those who were surveyed in this article.
"Of course employees should bring their pets to work if they want to introduce them – I want to see more dogs in the office!" laughs Mike Hall, founder of The London Co-working Company.
"But do not forget that this is a business and while it may be important for you to bring your dog to work, other employees might feel uncomfortable or anxious about it."