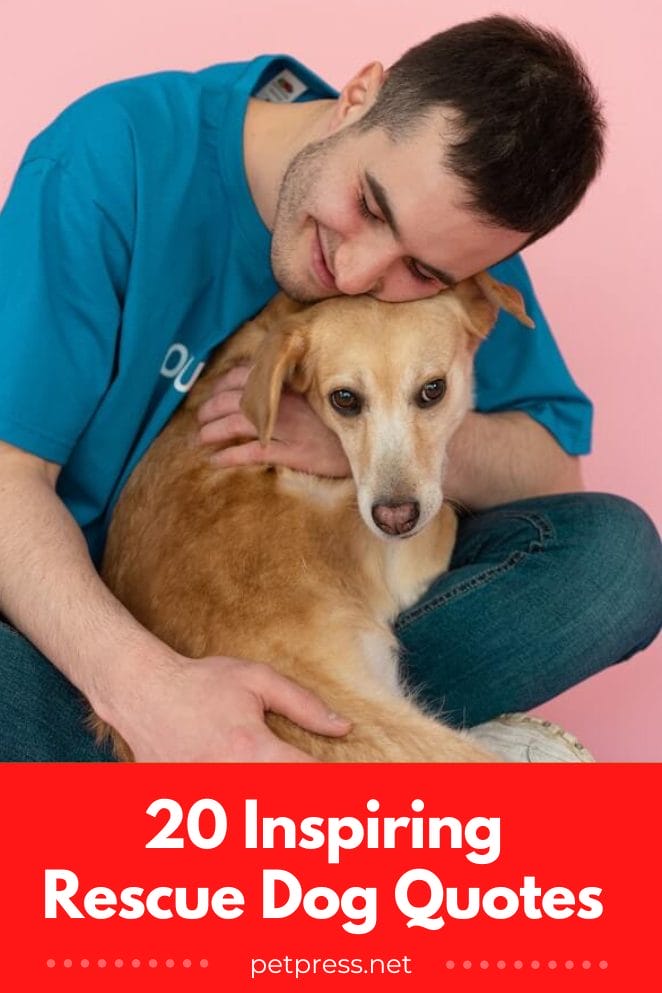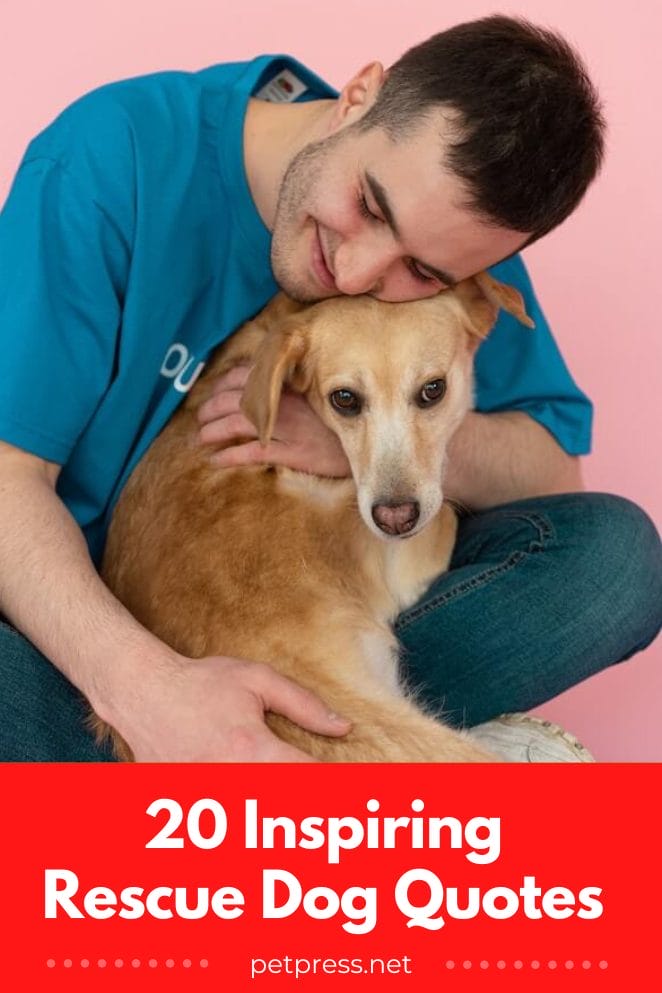 If you own a rescue dog, you know that no bond is quite like the one between humans and their four-legged friends.
These special animals give us unconditional love and loyalty, even when they come from difficult backgrounds.
To celebrate these magical creatures, we've rounded up some of our favorite rescue dog quotes to pay tribute to all the brave pooches out there.
From lighthearted musings to heartwarming words of transformation, these quotations will make you smile, shed a tear—and maybe even decide that now is the time to go on your own doggy rescue mission.
So take a look through our list of favorite rescue dog quotes – they may just inspire you to give an abandoned pup his forever home!
"Unconditional love is as close as your nearest shelter."

Anonymous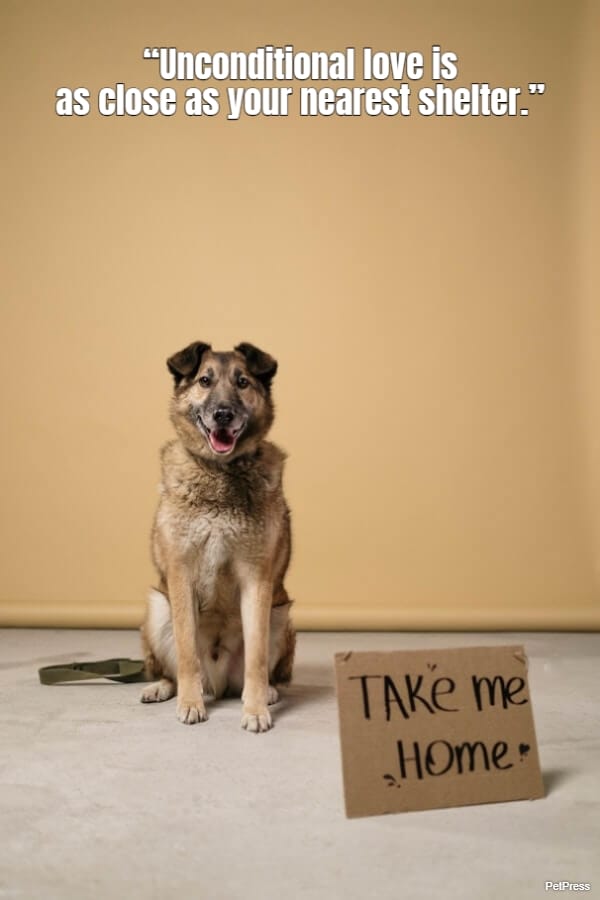 "You can't change a dog's past, but you can rewrite the future."

Agnes Carass
"Saving one dog will not change the world, but surely for that one dog, the world will change forever."

Karen Davison
A dog is like a person – he needs a job and a family to be what he's meant to be.

Andrew Vachss
A dog doesn't care if you're rich or poor, smart or dumb. Give him your heart… and he'll give you his.

Milo Gathema
How is it possible that out of all the dogs in the world, the best ones are rescues?

Anonymous
He who feeds a hungry animal feeds his own soul.

Charlie Chaplin
Adopting a shelter dog is an excellent way to turn love into action. The love you receive is an extraordinary extra benefit.

Abby Underdog
The perfect rescue dog is out there for everybody. You just have to find it.

Josh Hopkins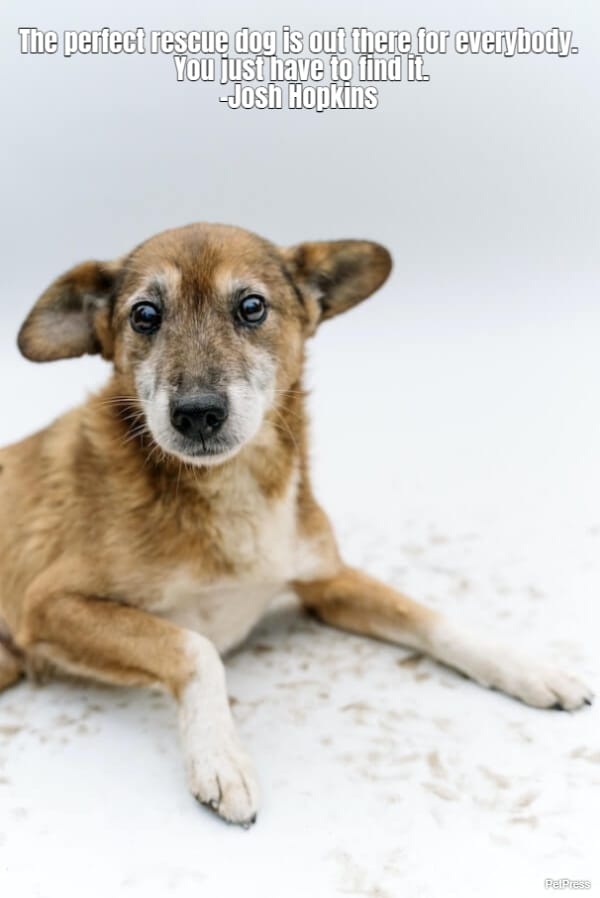 I should get a dog. I would get a rescue dog. I don't care. I would probably get a three-legged dog no one else wanted.

Simon Cowell
Every human should not buy a dog but rescue in need and free him from the sufferings and give him love, care, and shelter.

Ridhima Badola
Our dogs will love and admire the meanest of us and feed our colossal vanity with their uncritical homage.

Agnes Repplier
When you look into the eyes of an animal you've rescued, you can't help but fall in love.

Paul Shaffer
The greatness of a nation and its moral progress can be judged by the way its animals are treated.

Gandhi
The world would be a nicer place if everyone had the ability to love as unconditionally as a dog.

M.K. Clinton
It's rewarding beyond words to rescue a dog from the shelter and have that dog become part of your family.

Jenna Morasca
Not all homes should have a dog, but all dogs should have a home.

Anonymous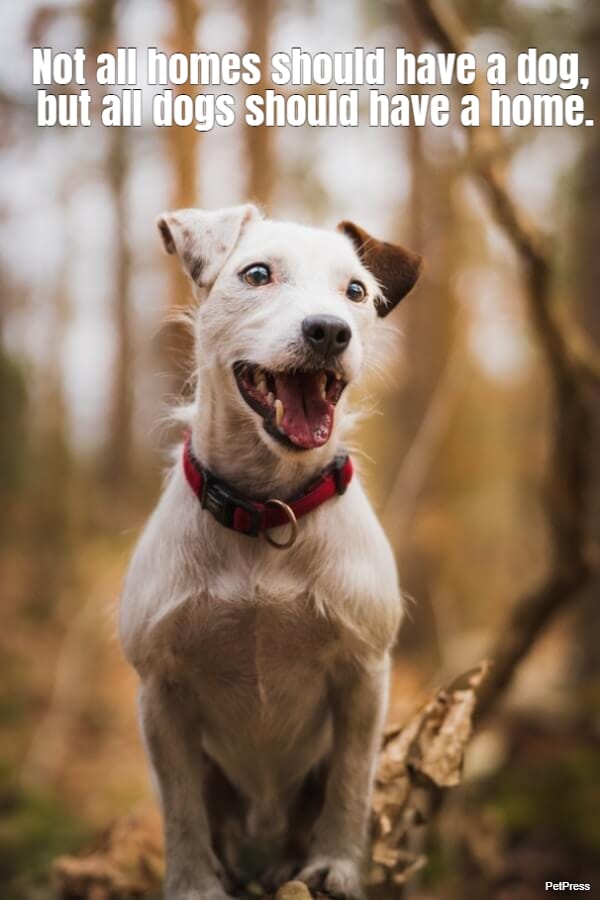 You can't help everyone, but you can help at least one dog.

Candice Bergen
A dog's heart is bigger than any 'thing' you can ever own.

Elizabeth Parker
If a man aspires towards a righteous life, his first act of abstinence is from injury to animals.

Albert Einstein
Rescue dog quotes are a great reminder of why we should adopt and not shop.
From heartwarming stories to meaningful words, these quotes will make you laugh, cry and celebrate the joy that comes with adopting or rescuing a pet.
They remind us all of what it means to be selfless and compassionate—two traits that our four-legged friends embody every day.
So take some time, feel inspired, and never forget the importance of adoption and rescue!