He weighed more than 78 kilograms and was on the verge of death. However, the golden retriever Kai got a second chance. Because love and guardianship work wonders – there were those who helped to lose weight the dog beyond recognition and actually gave him a new dog life🐶
#1

Sometimes people forget that they are responsible for those who have tamed. It so happens that the pet does not have enough care and care, and the negligent owner throws it at the shelter or gives it to sleep. This is exactly what happened to Kai, a beautiful and friendly golden retriever. Having fed the dog, the owner decided to get rid of him.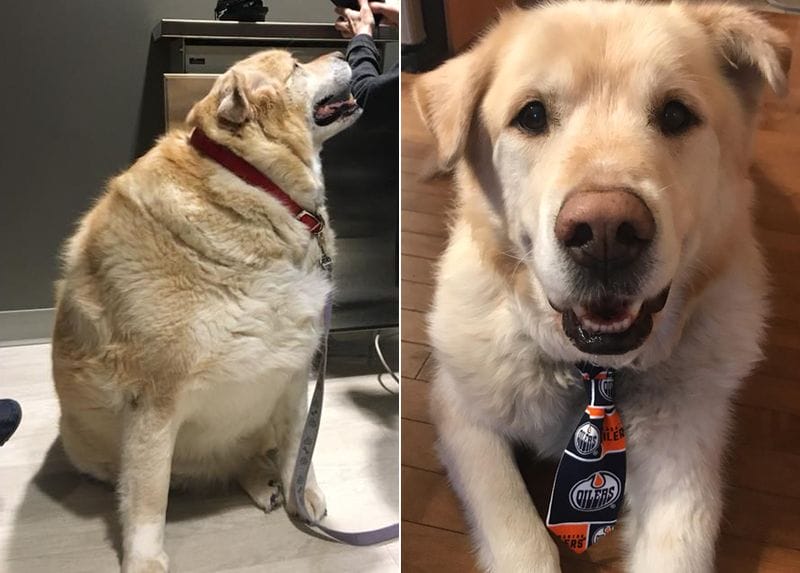 #2

Tired of the hassle, the owner brought Kai to put sleep, but the vet saved the Retriever.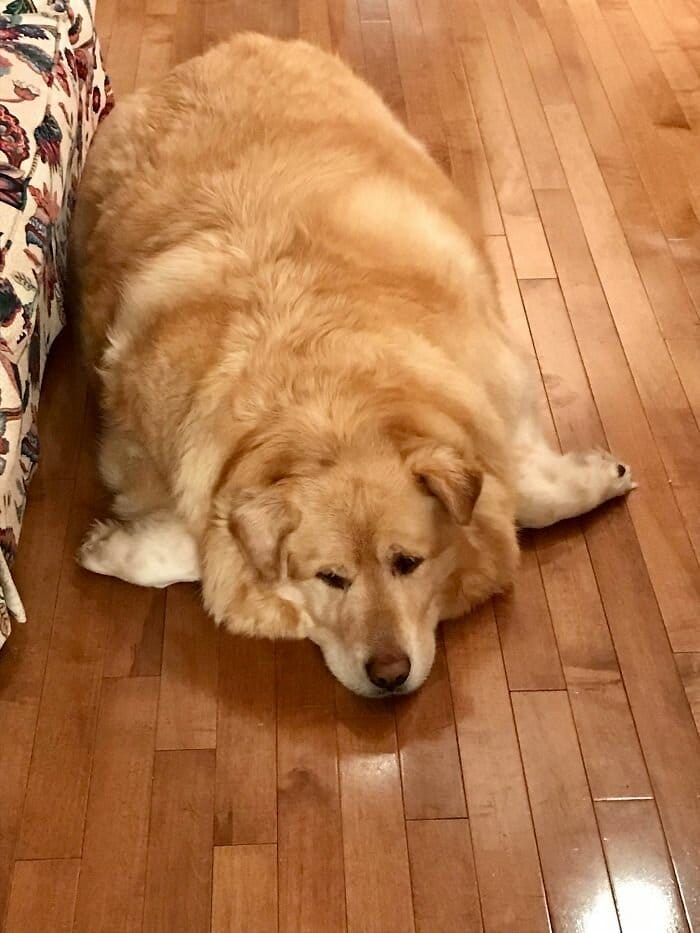 #3

The kind doctor turned to the animal protection organization Accidents from Alberta Animal Rescue.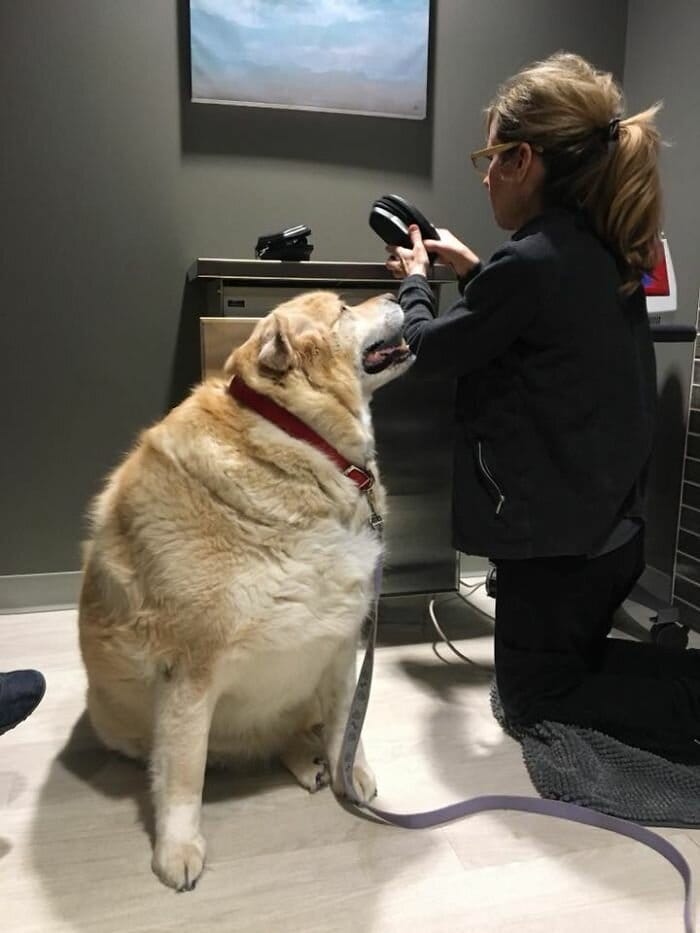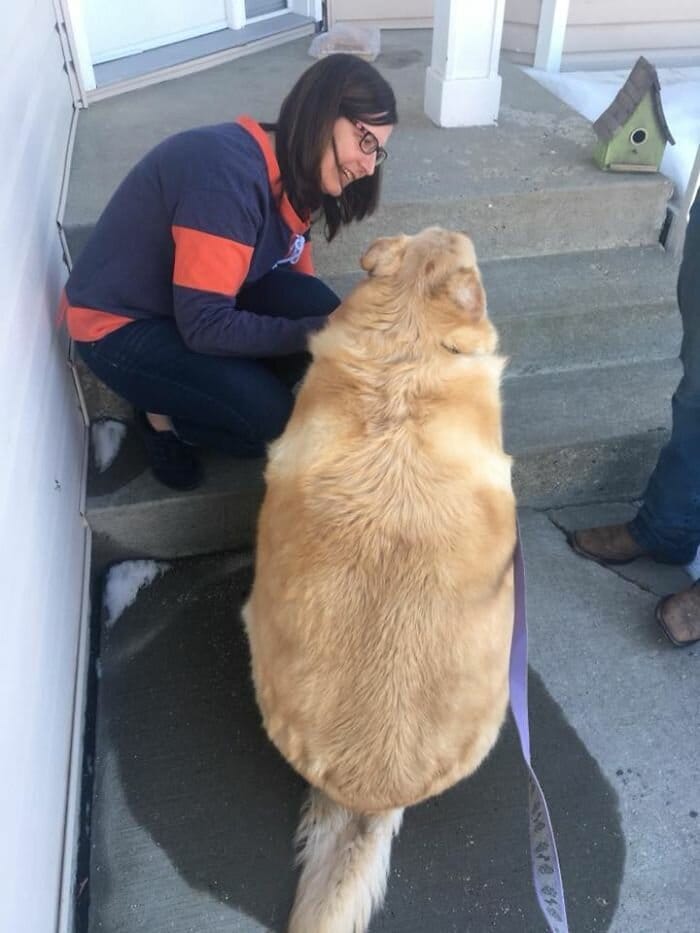 #5

Soon, Pam Heggie took Kai.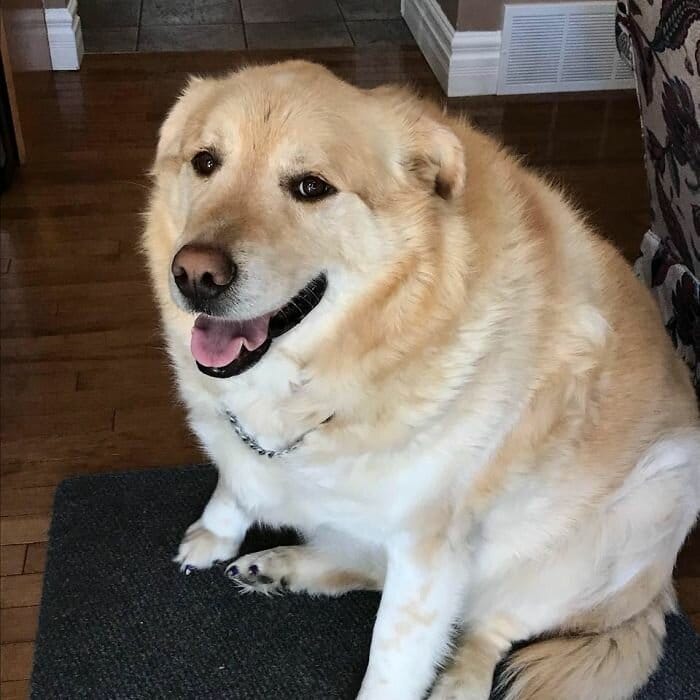 #6

The retriever weighed 78.5 kg, he needed to lose half his own weight. Kai spent 20 minutes climbing the small stairs to Pam's house.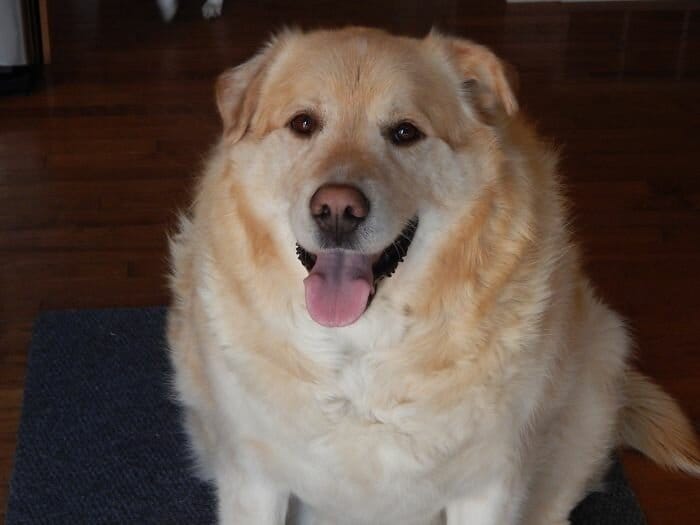 "I could not believe my eyes. He was huge. The photographs cannot convey how heavy he was and with what difficulty he was given steps, "says Pam.