It's a sad but hopefully an infrequent moment when we realize that our beloved dog is seriously injured. Most pet owners have to face this at some point in the course of their pet's lifetime. Knowing how to respond in such a situation could save your pet's life. Here are some of the most common mistakes that dog owners make when transporting an injured pet to the hospital. The article will also touch upon tips and recommendation for safe transportation.
1. Failing to Call Your Veterinarian First
One of the first phone calls you should make is to your veterinarian. In many areas, it may even be just as quick to get to your veterinarian's office as it would be to get to the animal hospital. If you do have time to drive, this can save you from a lot of stress and possibly costly emergency fees at the animal hospital.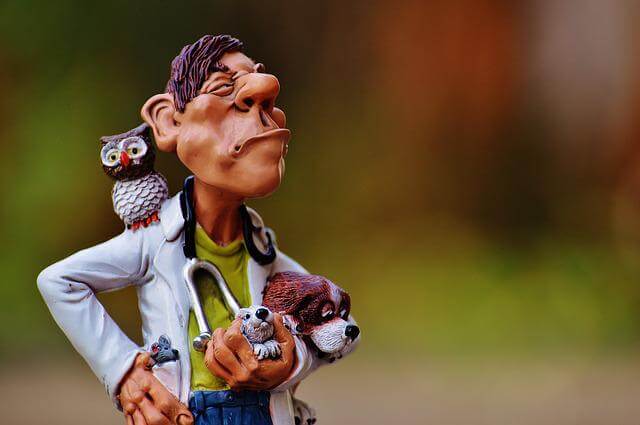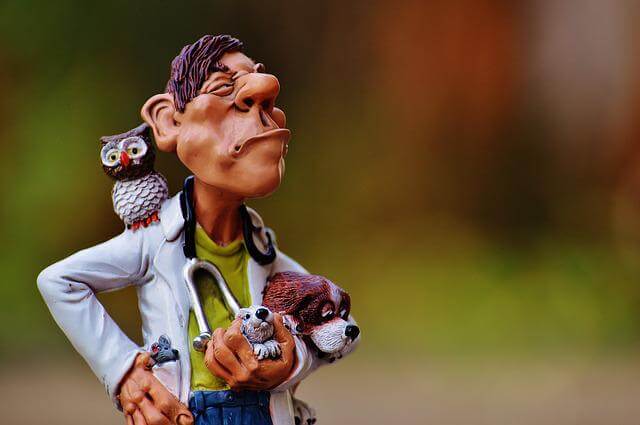 One of the safe options worth considering is an online vet chat service, which is available to you 24/7 wherever you are and whichever questions you might have regarding your pet's health. Talk to a team of licensed vets and decide together whether your dog is in a critical emergency situation.
2. Call Ahead to Make Sure the Hospital Is Open and Ready for Your Pet
Some hospitals close at certain times of the day, so call ahead to make sure they are open. If you go ahead and arrive at a hospital that is closed, your pet may not be able to be seen by a professional right away.
3. Wasting Time Looking for Carrying Cases and Blankets
When transporting an injured pet, the best thing to do is pick up your dog and carry him or her to the car. Once your pet is in the car, you can use a blanket for warmth and carry cases for protection if necessary, but try to avoid wasting time finding them. Chances are good that if you're in an emergency situation, your dog simply won't wait for you.
4. Leaving an Injured Dog Unattended in the Car in Extreme Weather Conditions
If you're waiting for help and you have to leave your dog unattended, it's important that you leave him or her in a cool environment, such as with the air conditioner on or with windows rolled down a few inches, in the shade and with fresh water nearby. You also need to take steps to ensure that no one breaks into your car while it's unattended. Finally, if at all possible, always leave another person — preferably an adult — with your injured dog. 
5. Not Having Your Dog Wearing a Properly Fitted Collar or Harness for Restraints
If you do have to transport your pet in a carrier, be sure it's properly secured and has restraints. Many times, we use carriers that are too big and not properly secured by mistake. This could lead to serious injury should you have a collision or other issue while on the road. If you don't have car restraints for your dog, you can also use safety belts or seat belts to at least secure your dog productively by attaching it to other parts of the car.
6. Getting Distracted by Your Injured Pet While Driving
Another common mistake that pet owners make is getting distracted by their injured animals while driving. This creates dangerous circumstances and could cause even more accidents or injuries that stresses your pet out even more than they already are.
7. Make Sure Your Pet is Stable
If your pet has suffered serious trauma and is bleeding heavily, it may be best to have someone else drive while you provide hands-on medical help during transport. You may also want to secure your dog in a carrier or seatbelt so they do not roll off the seat, fall off the seat, or injure themselves further from movement. 
Tips and Recommendations for Transporting Your Injured Dog
If your dog is injured and needs to be taken to the vet or hospital, it is important to follow these tips:
Keep your dog calm and quiet. Do not try to move them too much, as this can worsen their injuries.
If possible, transport your dog in a carrier or on a leash. This will help to prevent them from moving around too much and further injuring themselves.
If your dog is in pain, you may want to give them a pain reliever such as ibuprofen or acetaminophen before transport. However, do not give your dog any medication without first consulting your veterinarian.
If your dog is bleeding, apply pressure to the wound with a clean cloth to help stop the bleeding.
Make sure to bring along any relevant medical information, such as your dog's vaccination records, when you take them to the vet or hospital.
Conclusion
Unfortunately, while it is rare, such emergency situations can occur to you and your pet. Perhaps one day you or someone you know might need to carry an injured dog to the vet hospital. In these instances, you can consider using emergency pet insurance. It allows you to talk to a vet online 24/7 and get $3,000 in an emergency for all your pets for less than $1 per day. Emergency Fund pays for your vet bills in any life-threatening situation, but vet appointments or not severe cases are not eligible for coverage.