To make a tattoo is the best way to tell your dog how much you love him🥰. But who said that dog tattoo means realistic portrait only?🤔😀😉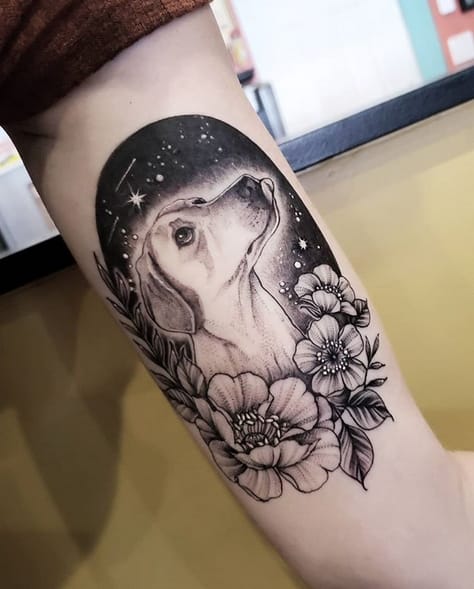 #2

Funny Lab – cartoon style.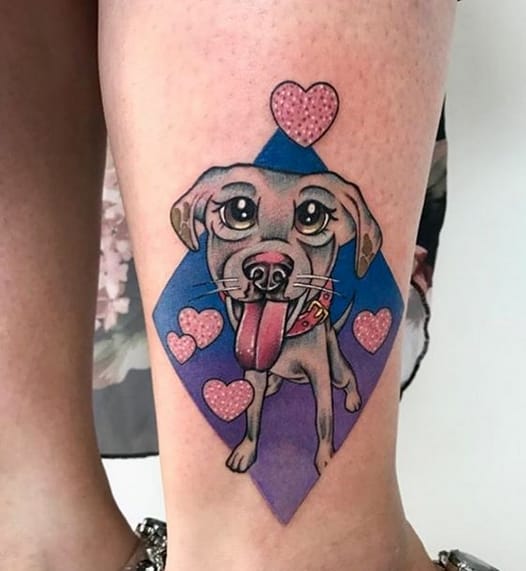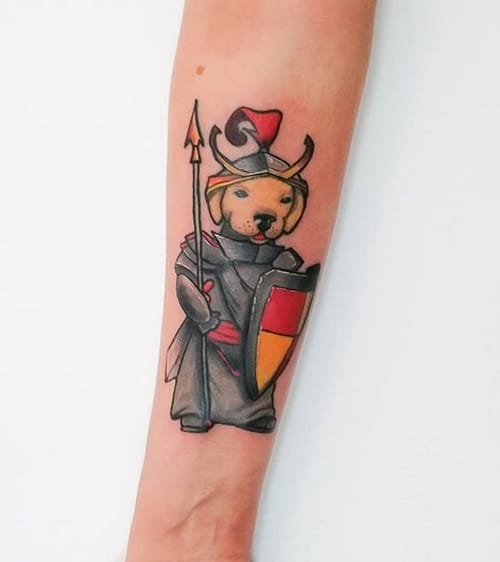 #4

If you have a bone for me, I`ll be your friend!
#6

True painting on the skin!