Panda is the cutest and funniest lazy bear🐼😍🤗. Everybody loves Pandas! If you want to make really special manicure💅, you can choose one of the following nail arts.
#1

Cute Panda eating bamboo design.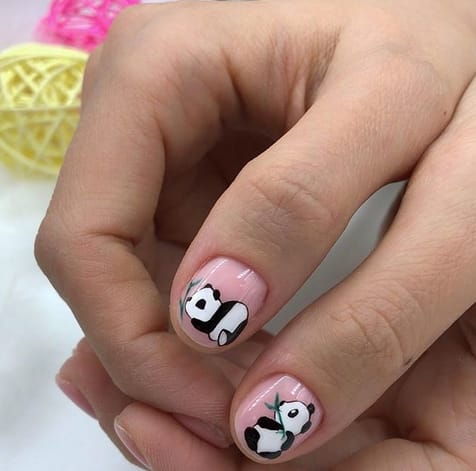 #2

Lovely design for St. Valentine`s Day💑
#3

Black french manicure & Panda head design.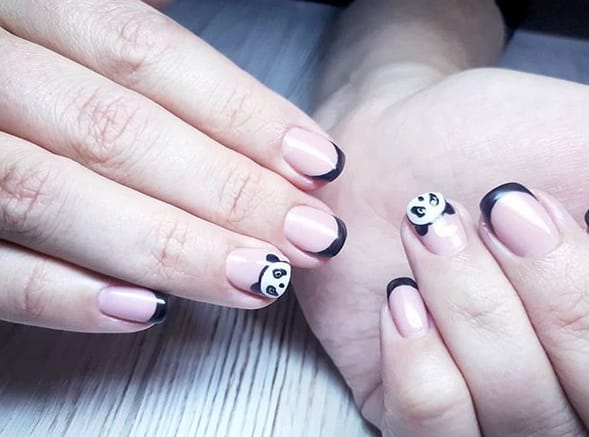 #4

Little Pandas with bamboo.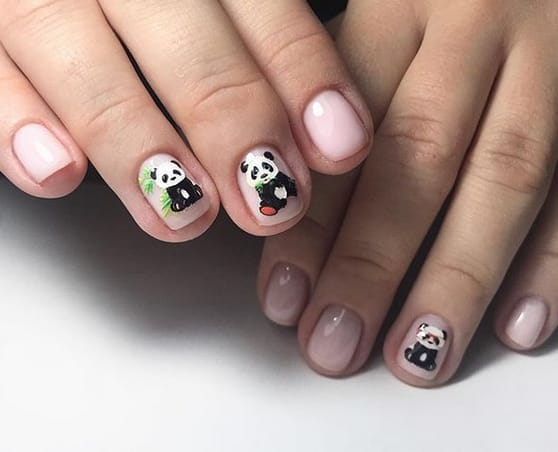 #5

Very realistic Panda nail art😍😍😍