Golden Retriever is one of those pets that can easily make your day. Let`s see.
#1

My milkshake brings all the boys to the yard.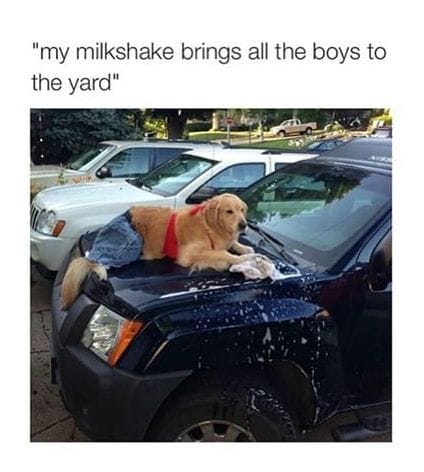 #3

He ate a lizard and turned around with this face.
#4

My friend`s dogs pick up a pillow every time someone enters the house.
#5

Are you trying to nap? Me too.