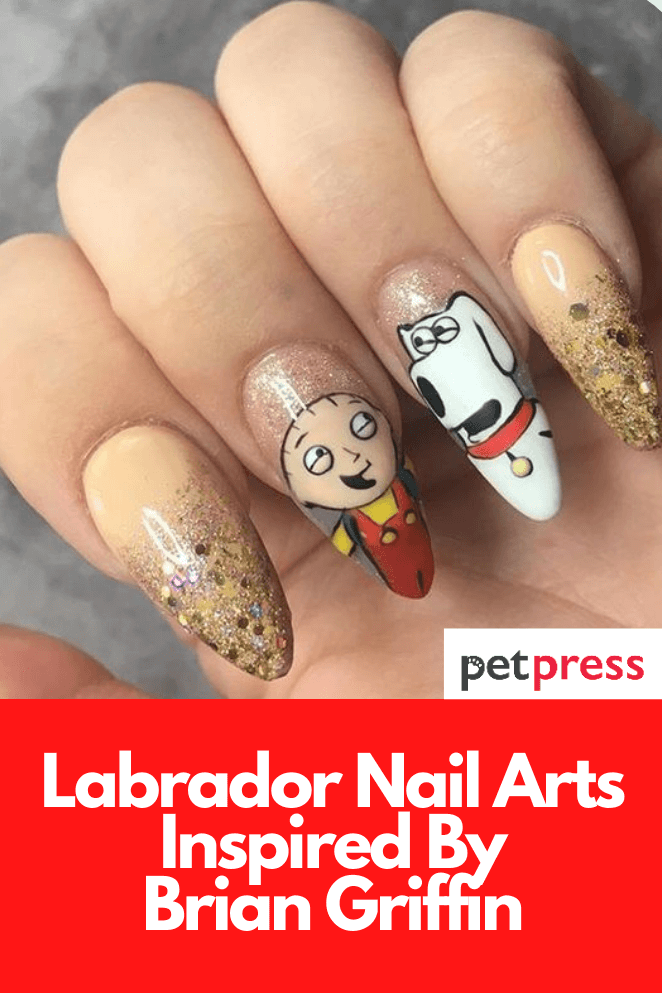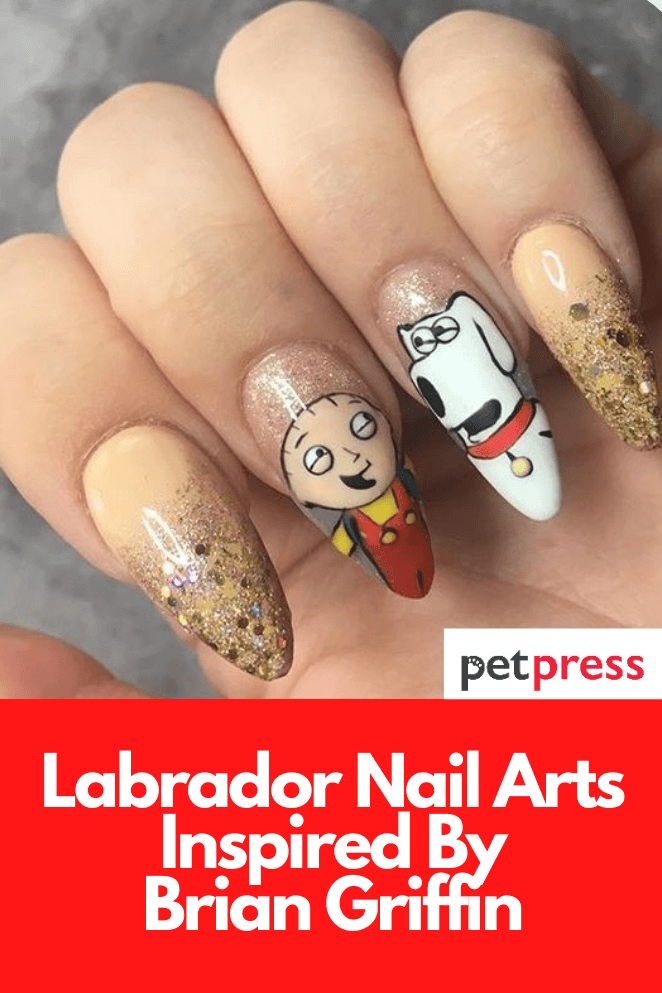 Brian Griffin is a white Labrador, but he`s a human-like dog. He can talk, walks on his hind legs, and even uses his front legs as arms. This funny character is a part of the Family Guy TV series.
Not only is this guy funny, but also intelligent that can speak many languages like Spanish, Tagalog and French.
If you watched Family Guy before, you know that brian loves to sing, jazz and opera. He also can imitate the barbershop quartet without accompaniment.
So if you`re a true fan of this TV series and wanna see Brian Griffin on your nails💅, here are some great nail arts for you!
#1

Oh hey Stewie 😂😂 nail art.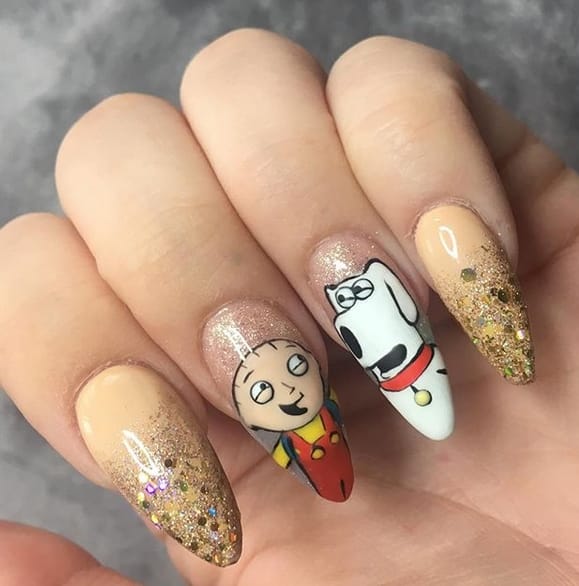 #2

Very interesting Brian Griffin manicure design💅.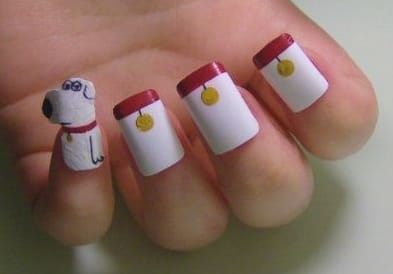 #3

Great Family Guy manicure made with nail decals.👍👍👍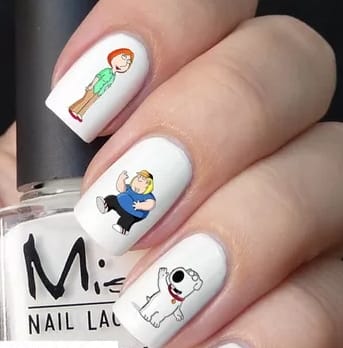 #4

Another idea of nail decals manicure.🤗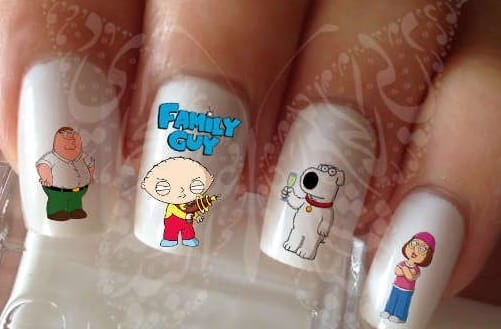 #5

Juicy Family guy yellow manicure.💅💅💅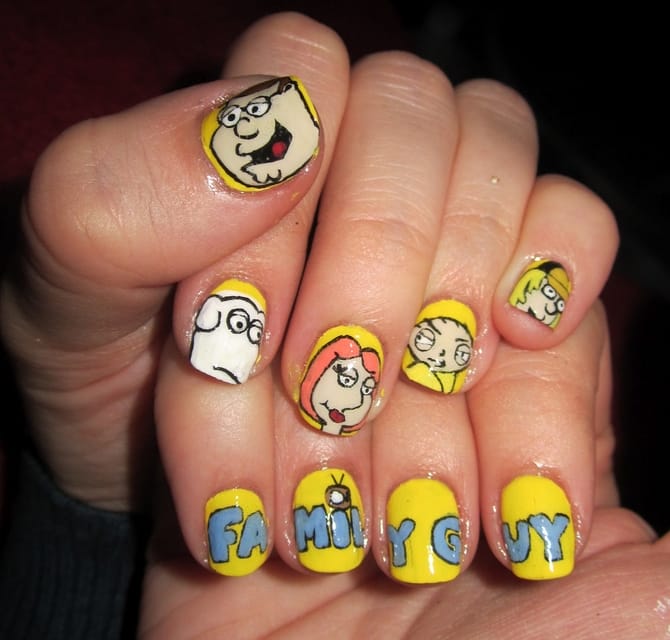 #6

Great hand-painted Brian nail art.😯😯😯