#13

Step 9. Wash the shampoo texturizer applied to the wool and wash it off to a "creak of wool".
After processing, the exhibition animals are washed with colorizing shampoos in accordance with the color. In our case, we will not do this, because Lisa is not going to the exhibition yet.
#14

Step 10. Apply cream (balm) to the animal's hair.
During washing, we washed off all the fat from the coat. In order not to dry the skin and coat of the animal, it is now necessary to apply the cream to the coat (balm after washing).
#15

Step 11. Wash off the balm until the "creak of wool".
#16

Step 12. Let the water drain a little.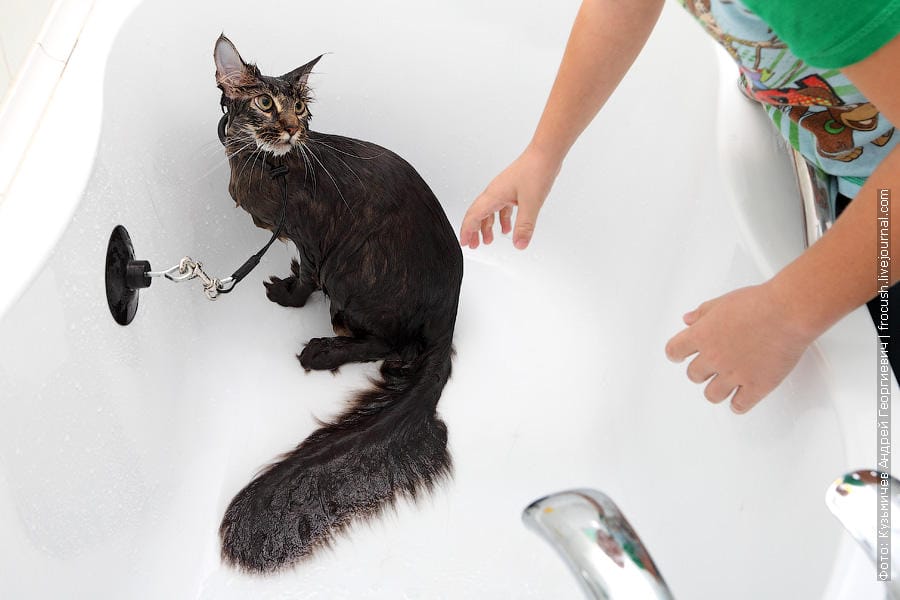 #17

Step 13. Dry the cat with a towel. Not three! Just get wet. Replace a wet towel with a dry one.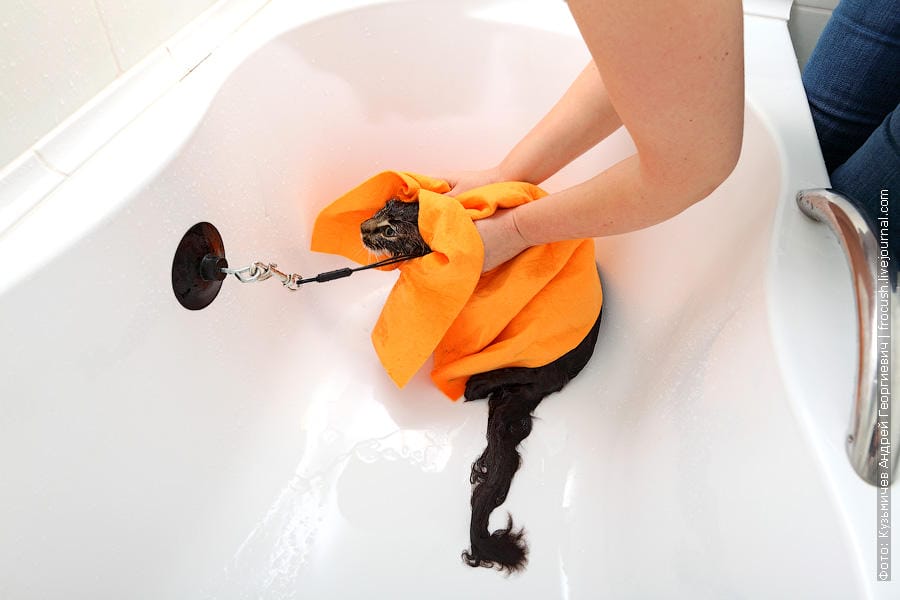 #18

Step 14. Release the animal from the retainer loop. We take the cat out of the bathroom and hold it in our hands for a while in a towel.