Both snake and eagle are the enemies of each other and hence this tattoo is depicted as eagle fighting with a snake. The conflict between these two powerful creatures is a design of the people who are as powerful as the combination of these two animals is. To show how cool these tattoos can be, we have found 16 of the best eagle and snake tattoo ideas.
Eagle Fighting Snake Tattoo Ideas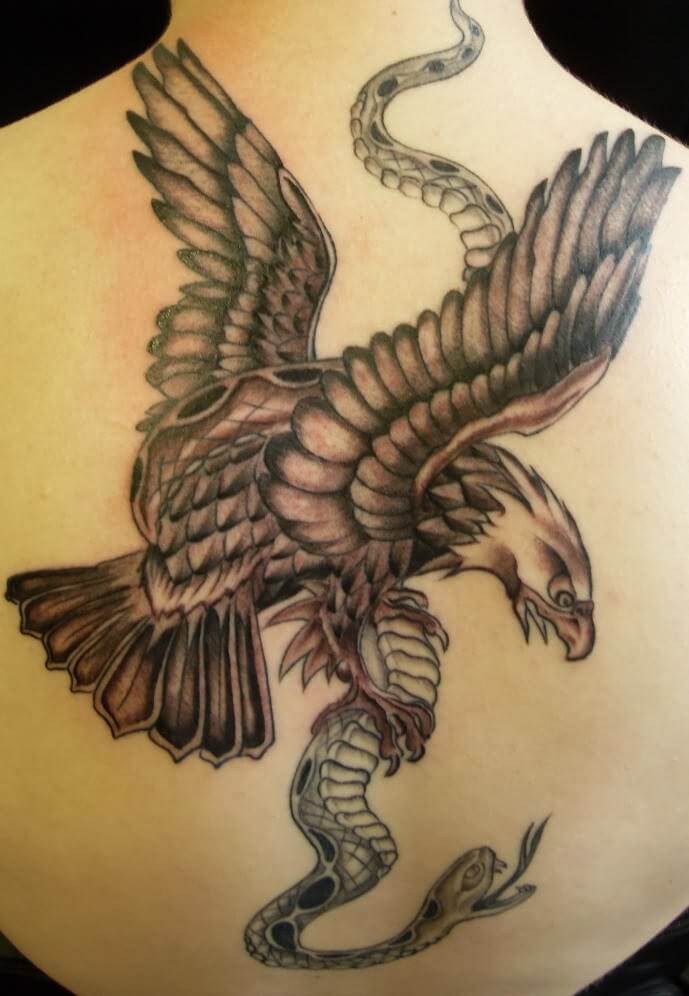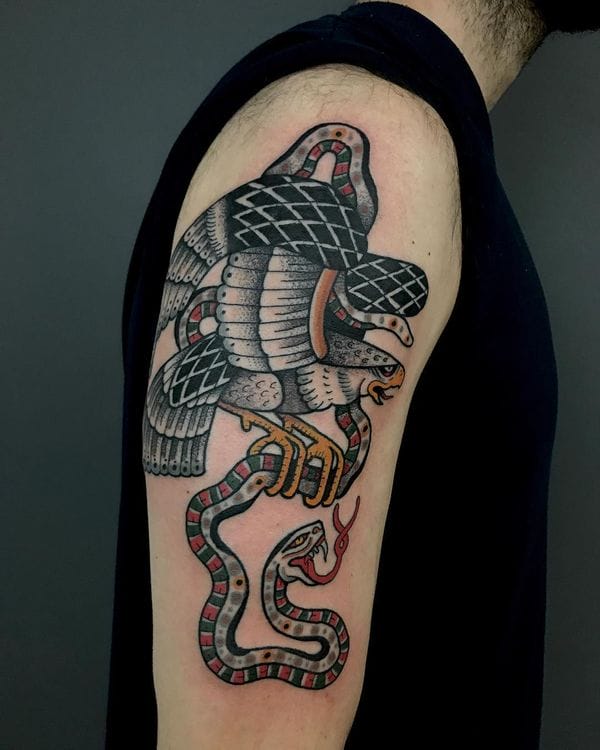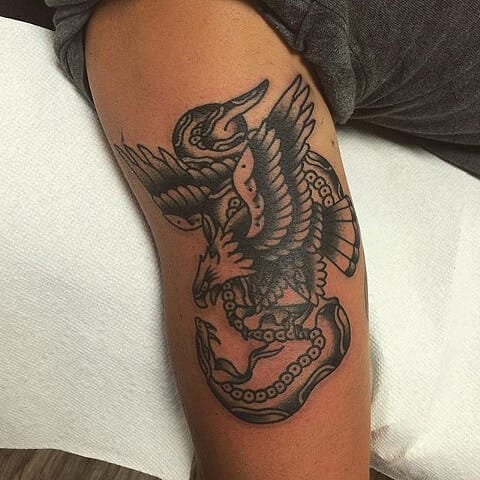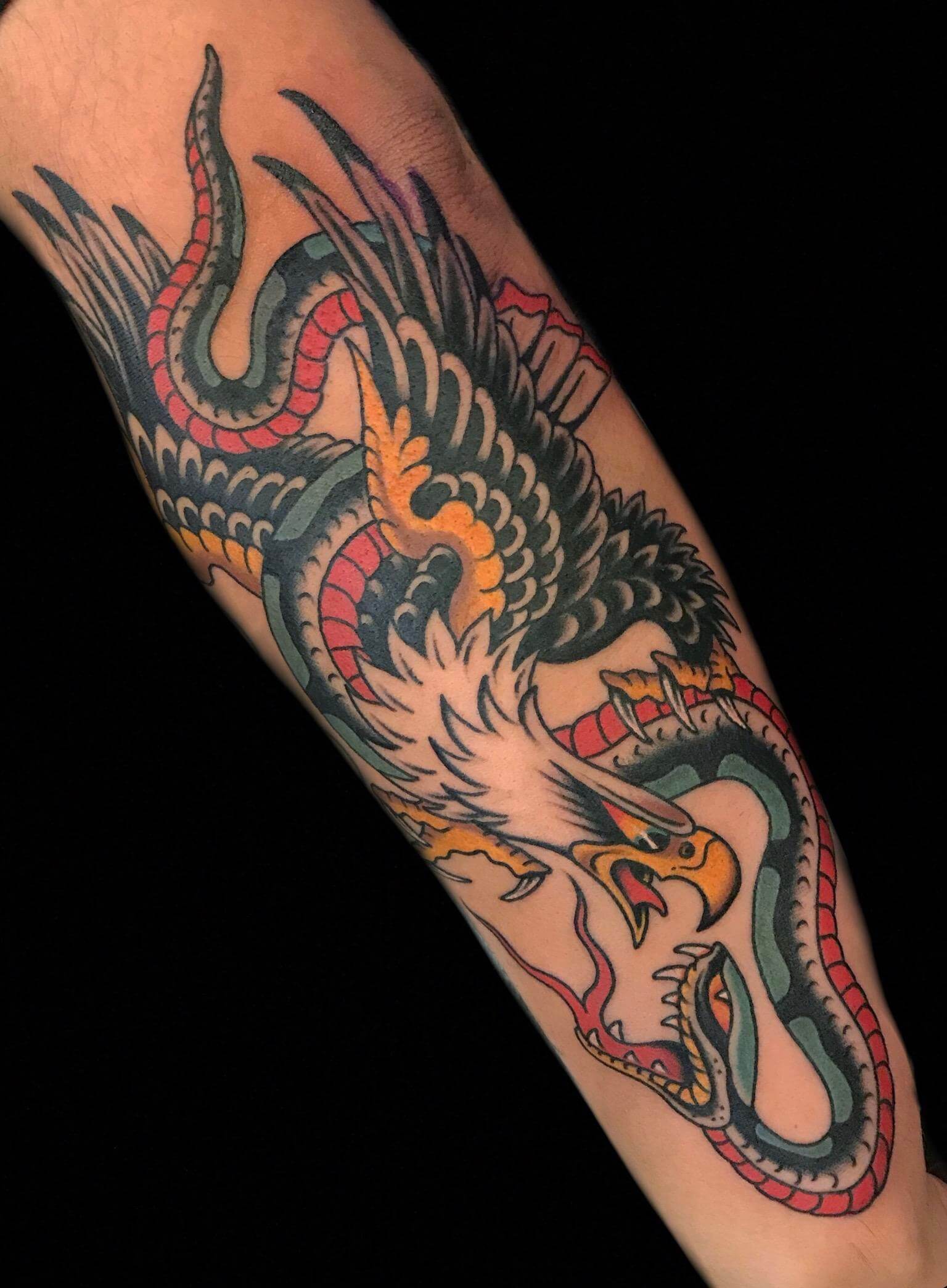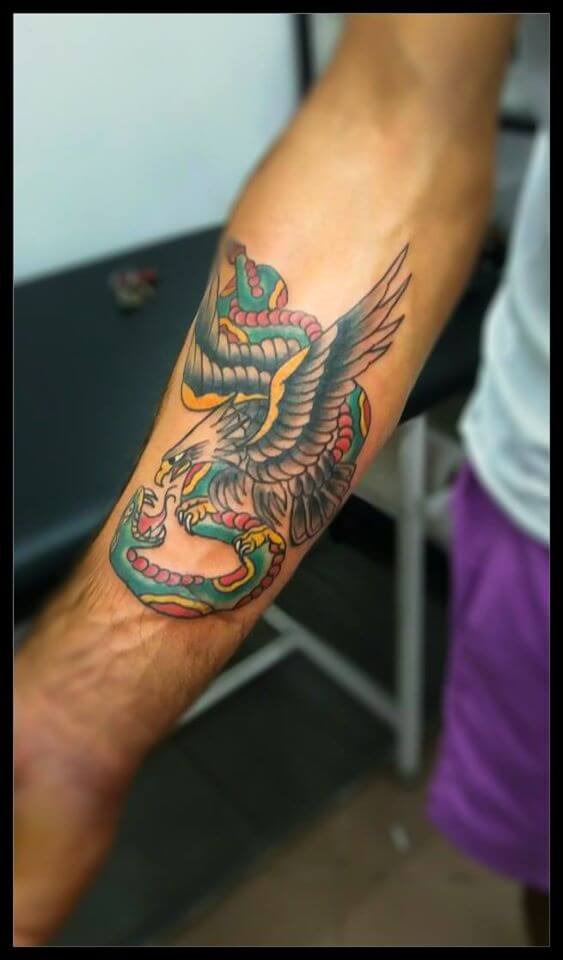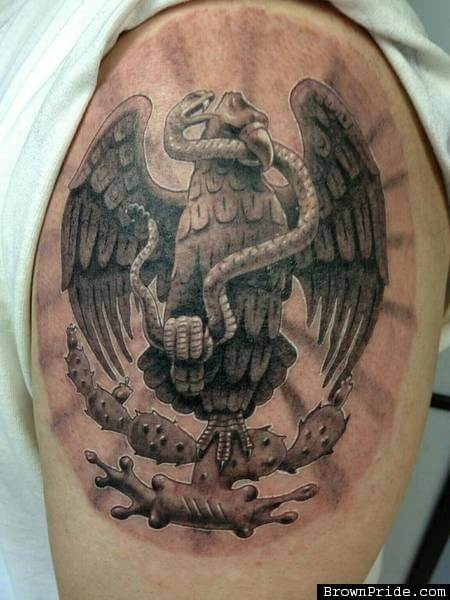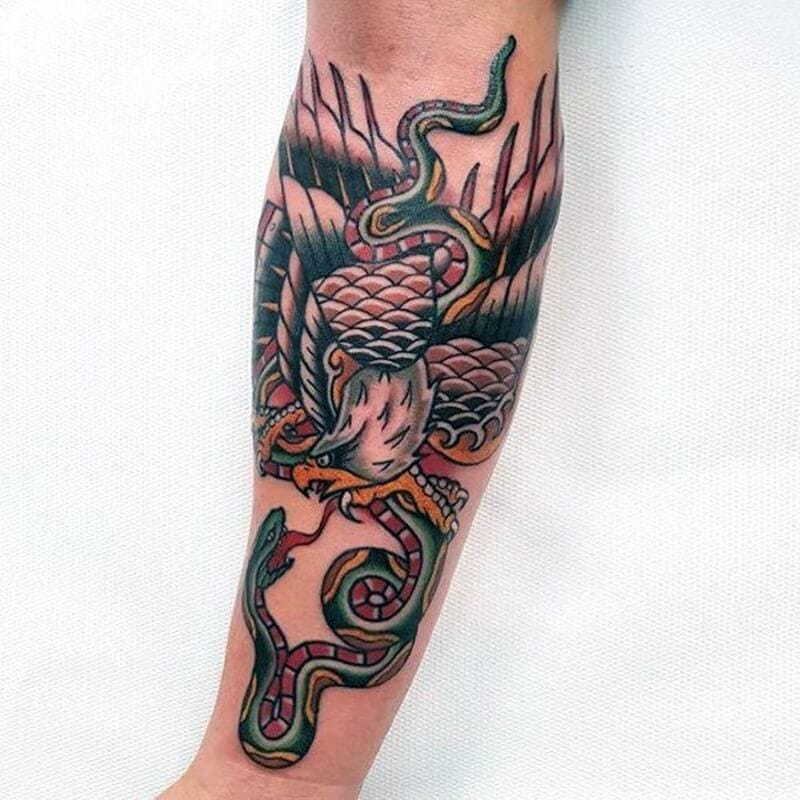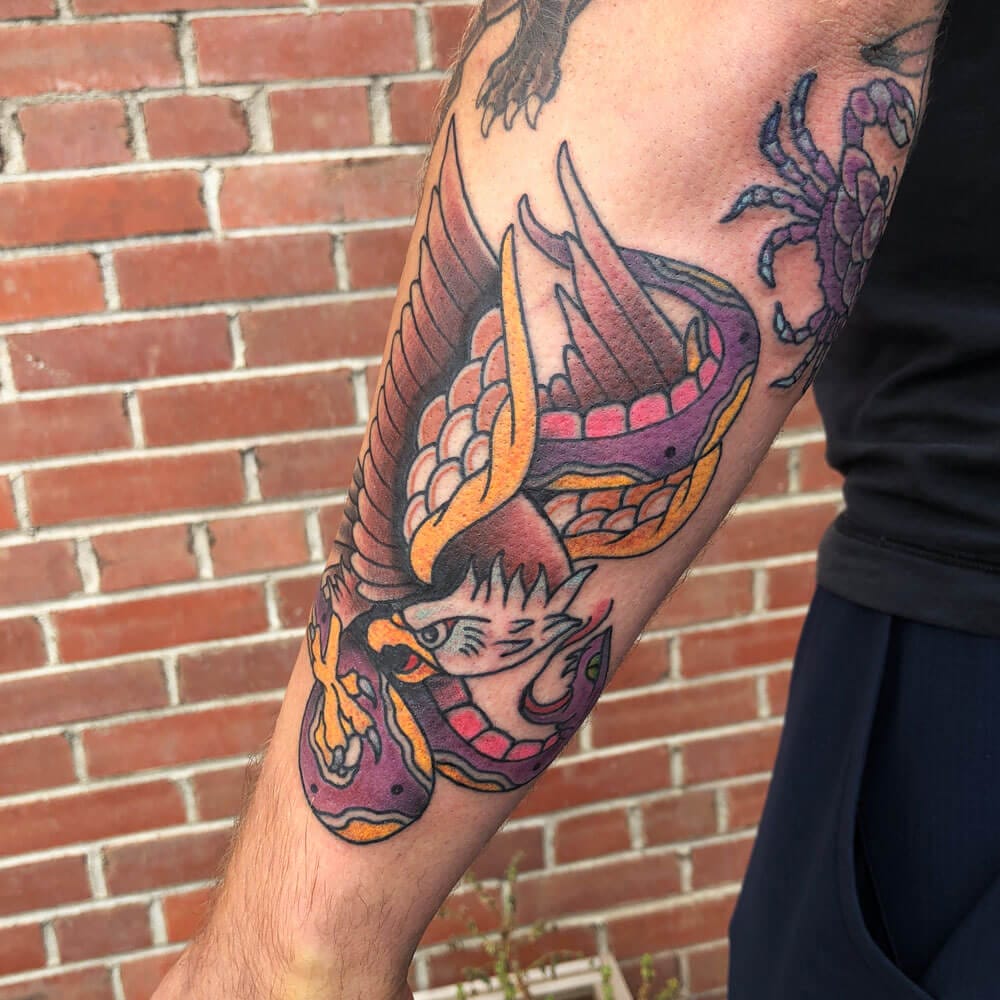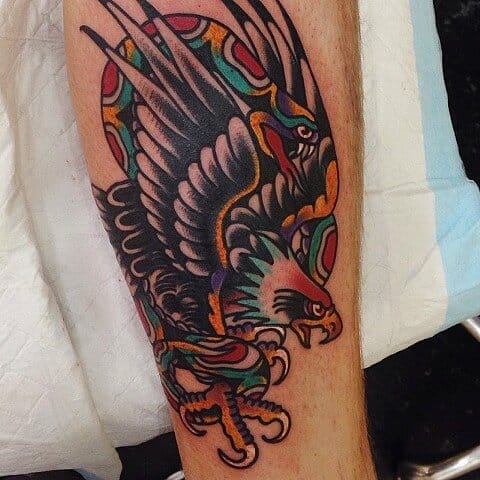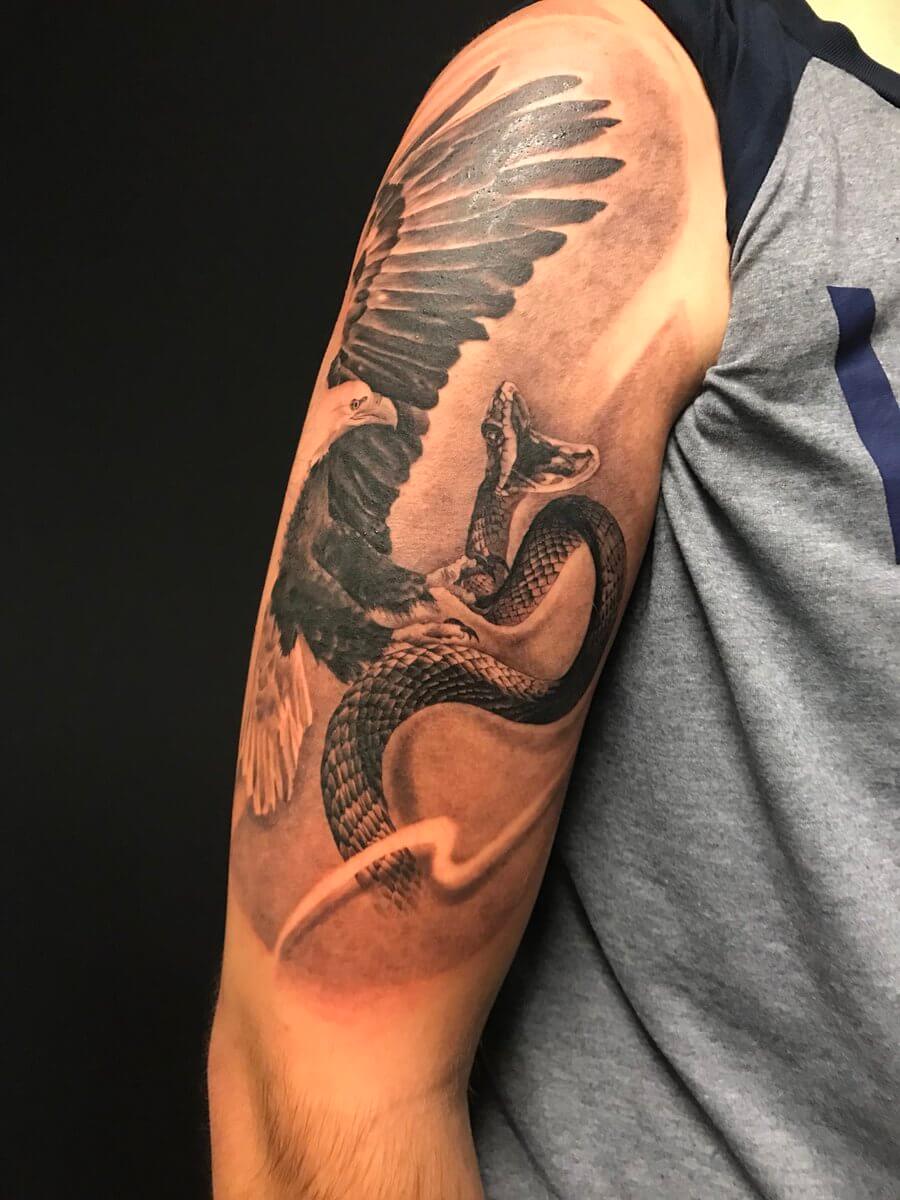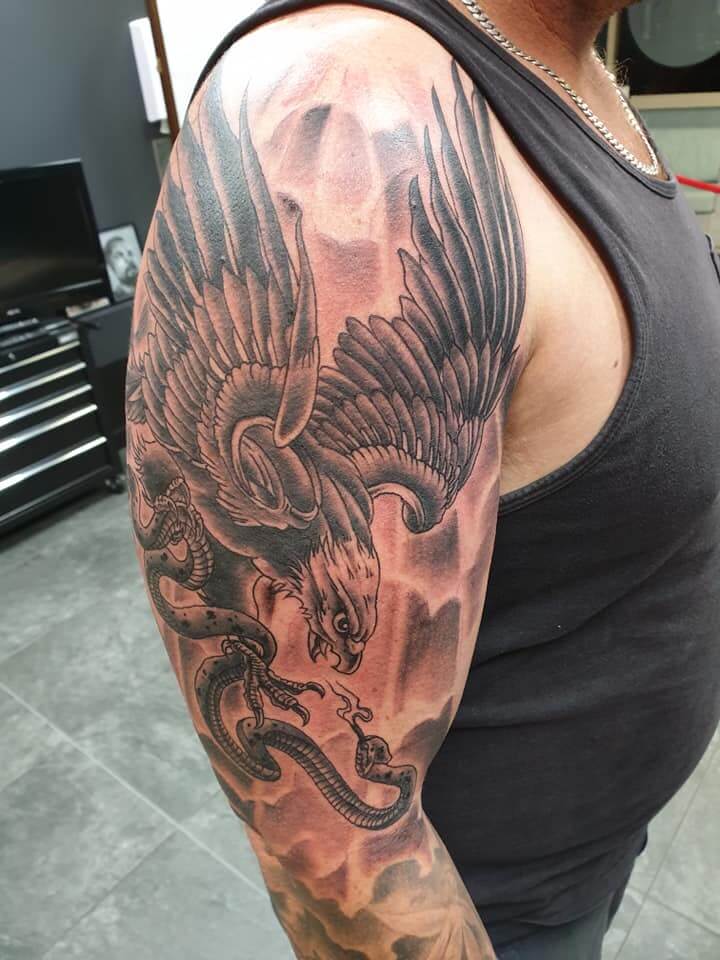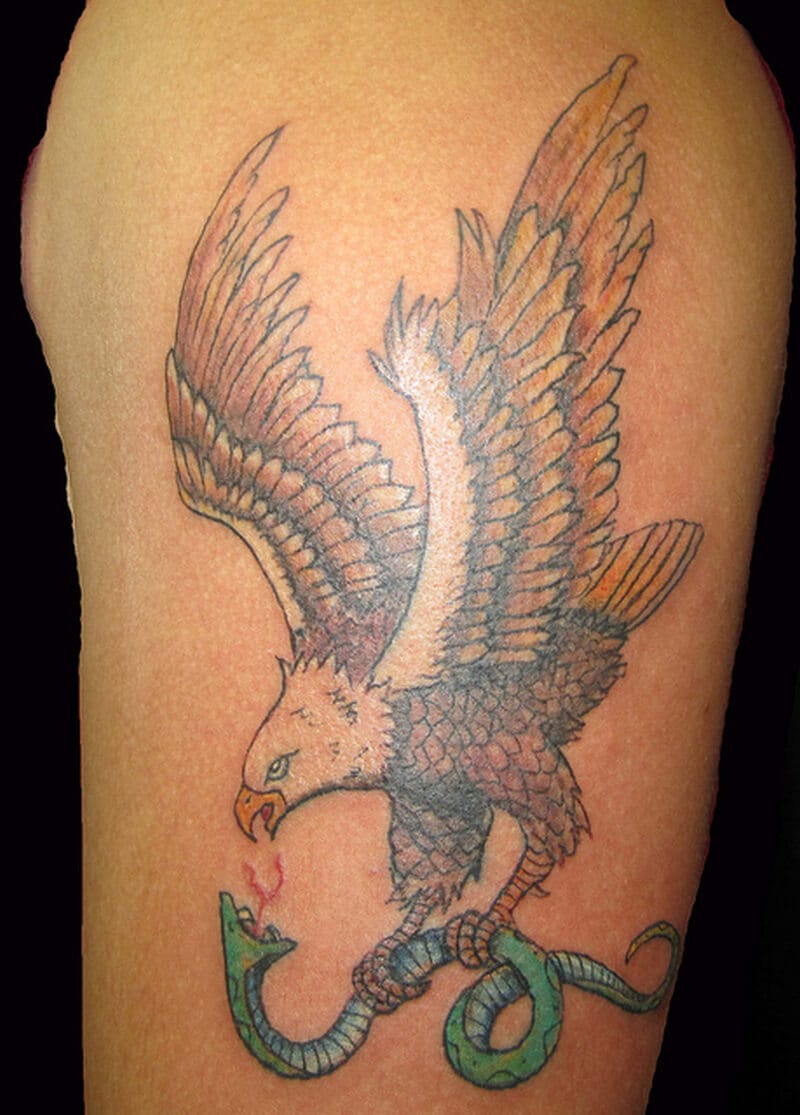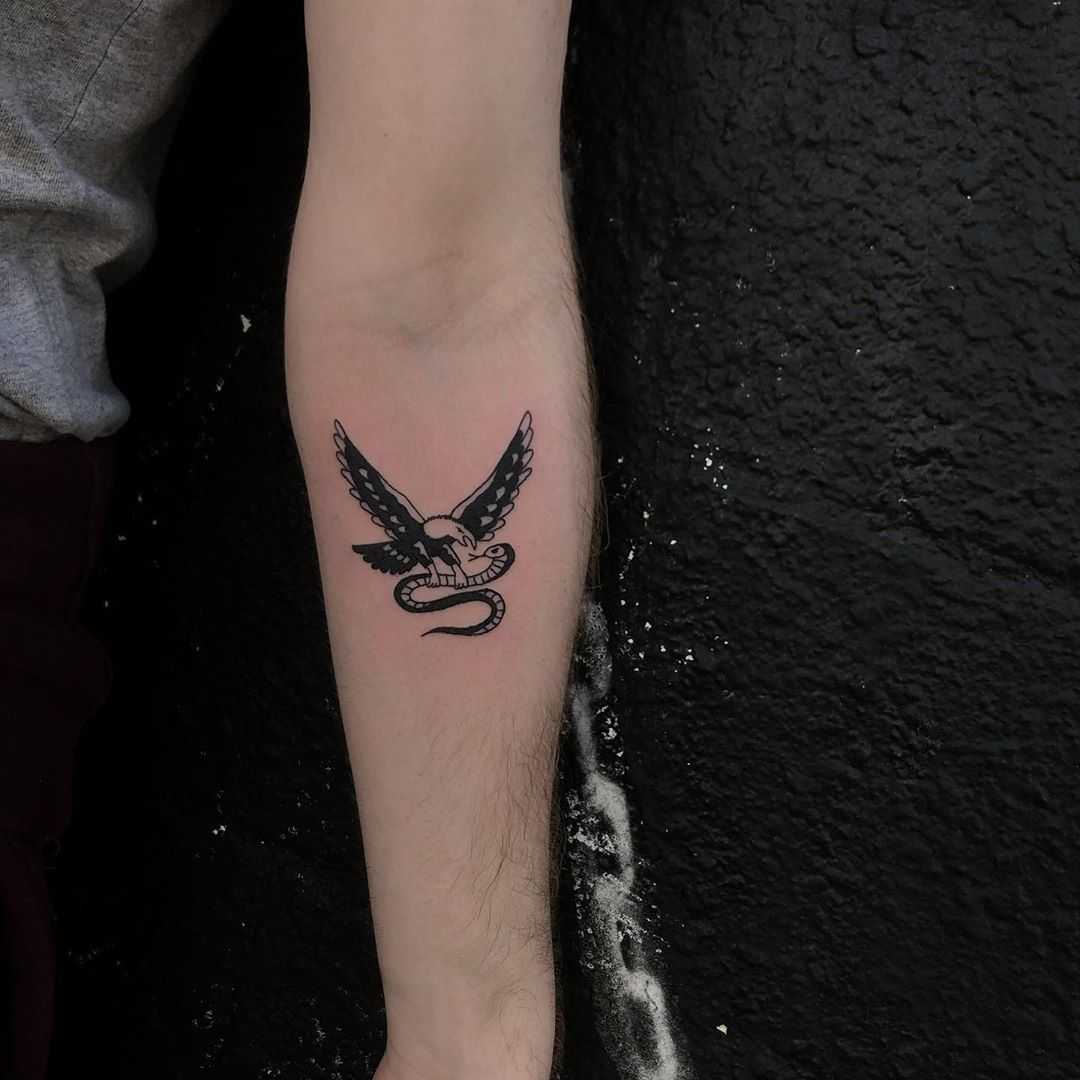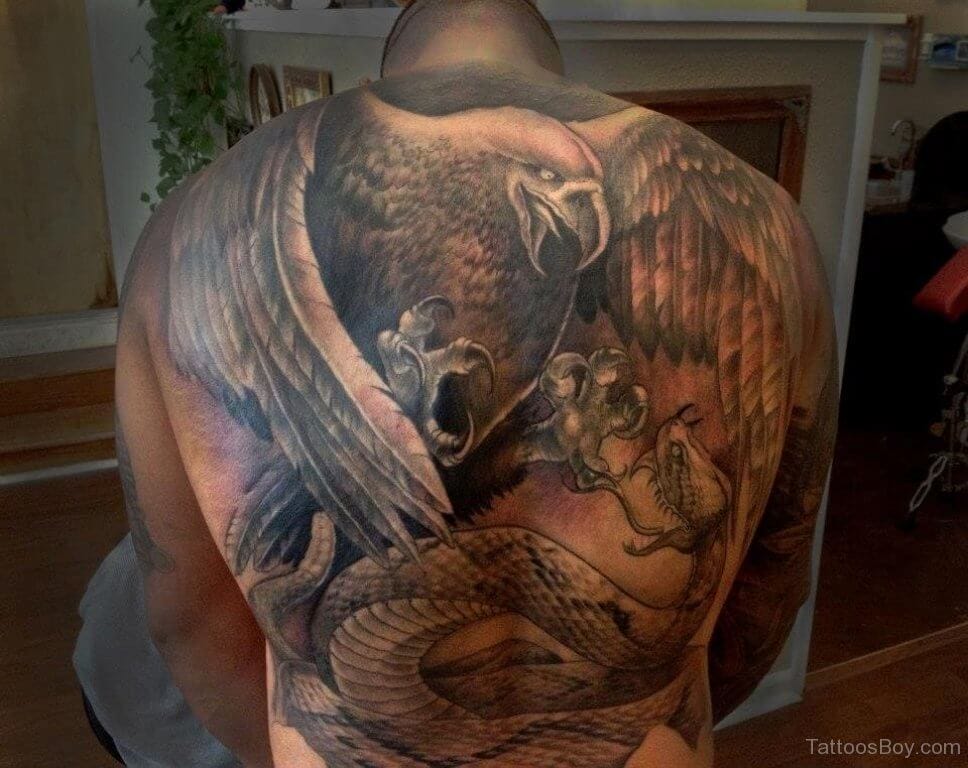 Eagle And Snake Tattoo Meanings
What Does the Eagle Tattoo Mean?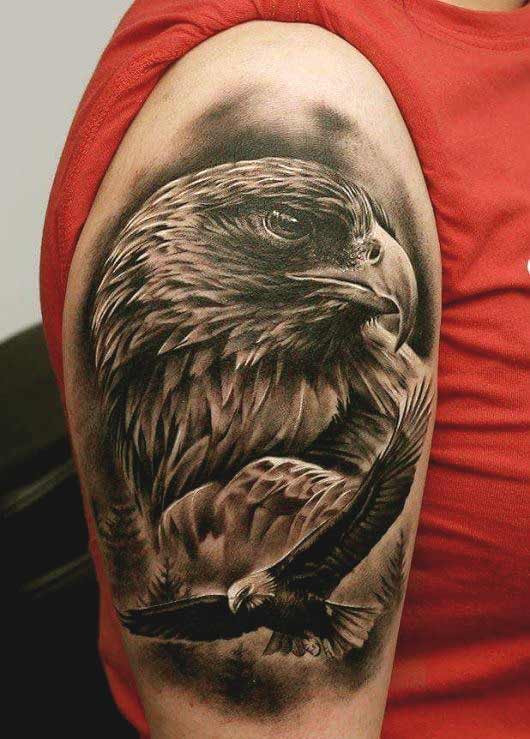 Strength
Virility
Clarity
Wisdom
Power
Vision
Masculinity
Opportunity
Focus
Freedom
Spirituality
What Does the Snake Tattoo Mean?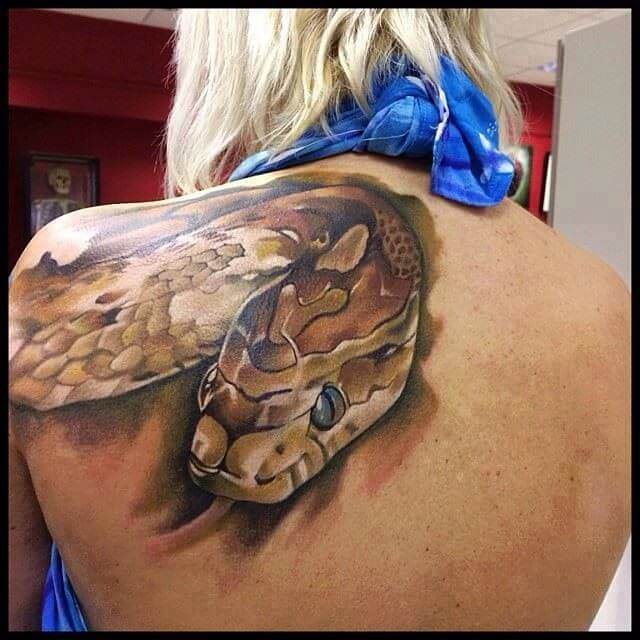 Birth
Hidden Secret
Magic
Transformation
Renewal
Grounded
Fertility
Renewal
Infinity
Mystery
Healing and Rebirth
Divine
Intellect
Cunning
Nobility
Temptation
Vindictiveness
Transition
Defense
Protection