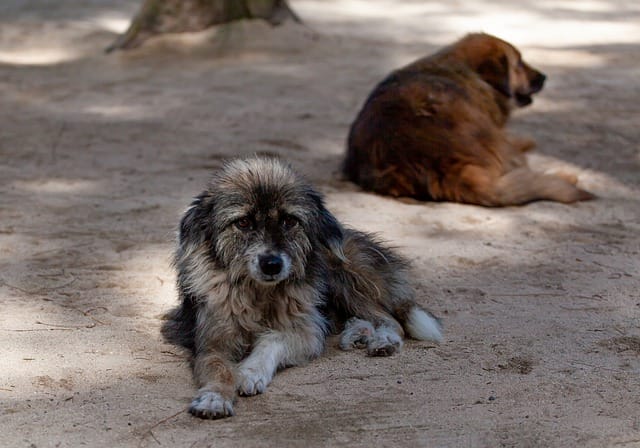 According to local animal experts, this has been heading in the wrong direction for years, even before the pandemic began, but now, pet abandonment in our region appears to have reached an all-time high.
According to the Houston SPCA, there were 570 reported cases of pet abandonment in 2018. In 2019, that number appears to be on track to surpass 700 cases, according to SPCA Staff.
Last year, 1,520 cases were reported, and this year there have already been 4,733 instances.
Some pets are being abandoned in homes, backyards, and even hotels, according to the public information officer for BARC Animal Shelter Cory Stottlemeyer. "We've had our kennels full for a while now," he stated in a recent interview.
Stottlemeyer stated that he personally checked out about 100 of the reported cases in Houston, and said that 97% of the pets were healthy and treatable.
"We've had about 2,000 animals come through our doors this year," according to Stottlemeyer. "There's still a demand for pet adoption in this region."
Despite that demand, some shelters like the BARC shelter in Houston are overcrowded with pets.
"People tend to think they can take care of their animals when they leave them behind," he said. "But the truth is most people move away or don't have time for their pet anymore. It's sad, really."
According to the SPCA of Texas, the number of pets abandoned and seized by authorities has doubled this year.
Their spokeswoman stated: "There's a false perception that shelters are filled with unadoptable animals," she said.
"That couldn't be further from the truth. Overflow is mainly due to owners being unable or unwilling to keep their pets. Often it's because of a lack of resources.
They don't want to surrender them, but they can't afford necessary vet care, even if their pet has a treatable health issue."
Stottlemeyer says the need to reverse the trend is "urgent." "If someone wants to schedule an owner turn-in and come by and bring one in, we're not going to be judgmental," he added.
"We'd much rather you do this than release a pet onto the street."
Once people abandon their pets, there are many costs involved.
According to Stottlemeyer, the cost of caring for the animals once they arrive at his shelter alone is about $5 million per year, not including veterinary care or vaccines.
Once abandoned, these pets risk disease and potentially death. Pet owners that abandon their pets should be held responsible for the costs involved with trying to save these pets.
After the abandonment of their pets, some pet owners find out that their family members are unable to take care of themselves, let alone an animal.
Some places, like New York City, have begun giving families incentives to adopt abandoned pets rather than abandoning them.
"Rather than leave them, people should try to find out what resources are available in their community," Stottlemeyer stated. "We could always use more volunteers, supplies, and donations.
We wish people would do this when they're trying to find homes for pets that they don't want anymore instead of leaving them behind."
Regardless of whether you have a pet or not, reporting animal abuse and abandonment to authorities is one way to make an immediate impact.
If you don't have money for food, BARC Animal Shelter may help. There are several alternatives for adopting pets. For more information, visit HoustonBARC.com or call 311.