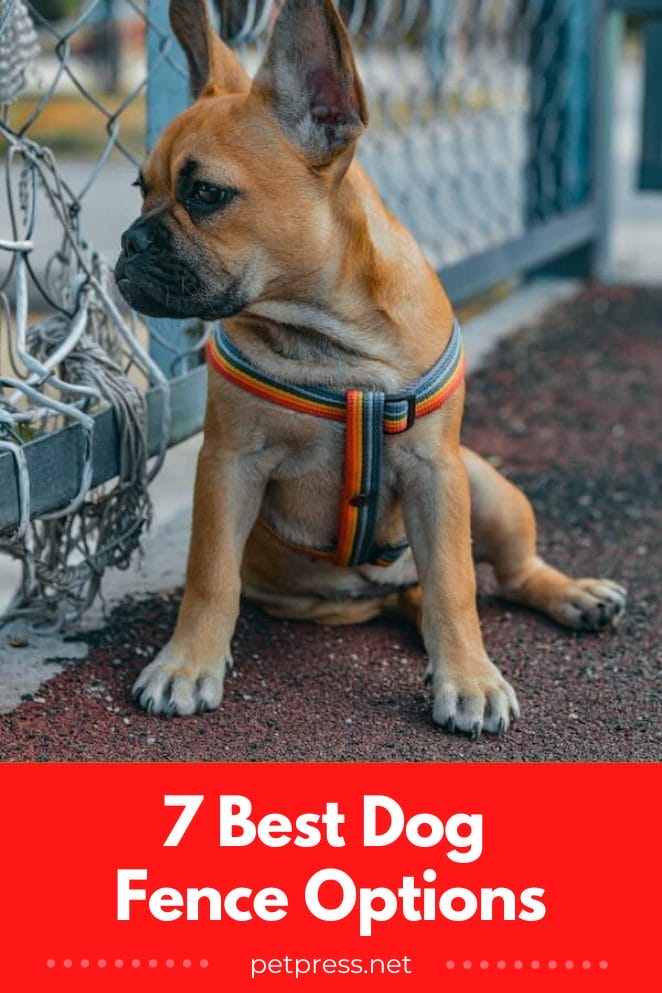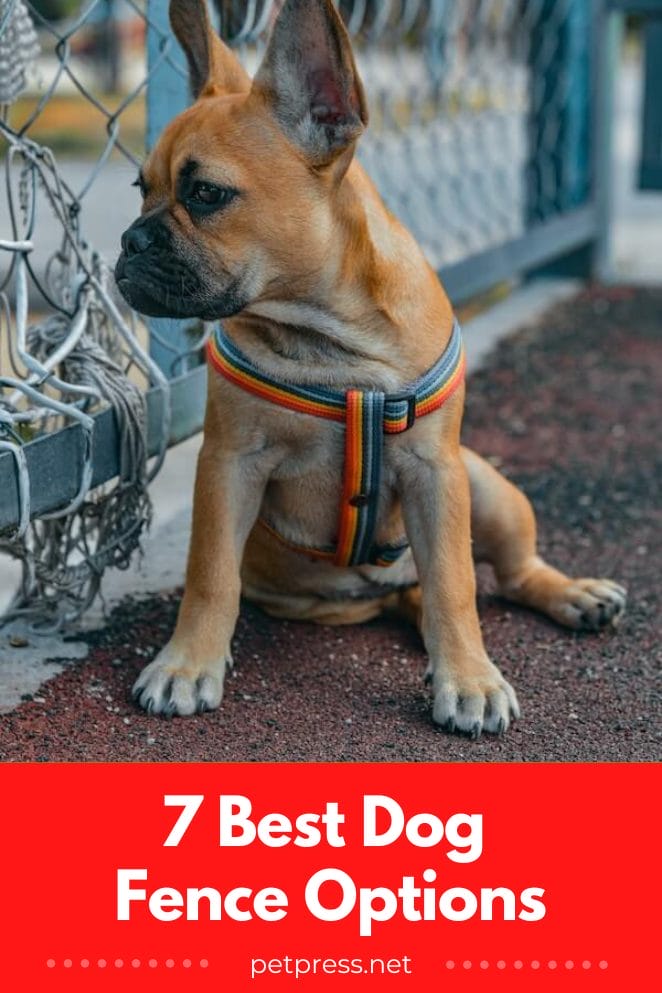 Are you looking for the perfect fence for your furry best friend and wondering what is the best dog fence?
Choosing the right dog fence is an important decision – it needs to keep your pup safe and secure, while still allowing them to enjoy the outdoors.
There is a wide range of options available on the market today. But which one is really 'the best'? Well, that depends on several different factors – the size of your yard, budget, type of dog, etc.
Ultimately though, peace of mind should be the top priority when selecting the ideal dog fence for you and your pet! So let's take a look at some of the things you need to consider before making a purchase.
What makes a good dog fence?
Finding a good dog fence isn't difficult as long as you have an understanding of what makes a great fence and shop around for the best deals.
With these five qualities in mind, you'll be able to find the perfect fence for both your pup and your budget!
1. Durability: A good dog fence should be built with durable materials that can stand up to the elements and your pup's rigorous play.
You want something that will last longer than a few months before it needs to be replaced.
2. Height: The height of your fence should be high enough that your pooch can't jump over, but not so tall that they feel intimidated or scared away from their yard entirely.
Make sure you keep the size of your dog in mind, as larger dogs may need higher fences for adequate protection.
3. Visibility: Sturdy fencing is great, but visibility is also important when it comes to keeping an eye on your four-legged family member while they're out in the yard.
Opt for a fence with small holes that allow you to see easily and keep an eye on your pup without compromising security.
4. Security: A good dog fence should be secure enough to prevent potential intruders from entering your property, while also keeping your pooch safe inside the boundaries of the fence.
The more secure and reinforced the fencing is, the better it will be able to protect both you and your pet!
5. Cost-Efficiency: When it comes to selecting a dog fence, cost-efficiency is key! You want something that won't drain your wallet but still does its job properly. Consider purchasing materials such as wire mesh or vinyl panels, which are affordable yet still provide a good level of security.
7 Best Dog Fences
If you're looking for an effective fencing solution for your furry best friend, these seven dog fences are among the top contenders:
Featuring an Extra Tall and Wide Coverage, this stair and entryway baby gate offers an impressive height of 36″ and an adjustable width ranging from 29.7″ to 46″. Its larger size ensures that bigger toddlers, puppies, and dogs are prevented from climbing over or accessing restricted areas.
Enhancing Safety and Convenience, our extra-tall baby gate incorporates a double-lock safety release mechanism to prevent toddlers from opening the door.
Built with a Reinforced Carbon Steel Structure, these house dog gates are engineered to withstand impact up to 150 lbs., making them ideal for large breeds such as Huskies, Labradors, and tall dogs. They offer reliable protection against children or pets leaning or resting against the frame.
Constructed from premium materials, the VIVOHOME Pet Playpen is built to last. Made with high-quality black powder-coated metal tubes and panels, it offers exceptional rust resistance and weather-proofing. This playpen is suitable for both indoor and outdoor use, combining durability and longevity in a lightweight yet sturdy design.
Versatility is a key feature of this playpen, as it consists of 8 individual panels that can be arranged into various configurations, such as a rectangle, square, or octagon. Each door is equipped with latch panels, allowing for easy entry or exit while effectively preventing your pets from escaping.
Experience the convenience of a 3/4-acre circular coverage with our wireless pet fence. Setting it up is a breeze, taking just 1-2 hours, and it creates a secure boundary that encompasses up to a 3/4-acre yard (22-105 ft in all directions) from the indoor transmitter's placement.
Allow your pet to reenter without static correction. Unlike traditional in-ground fences, our wireless fence grants your pet the freedom to return home without receiving a correction if they pass the boundary. This feature provides a stress-free and comfortable experience for your furry friend.
The fence operates on a 433MHz frequency and provides a customizable radius distance of 100-990 feet. It offers 10 levels of adjustment, with each level covering an additional 100 feet. You can select the desired distance according to your requirements.
The dog collar receiver is equipped with vibration and low-voltage static electric shock functions. It utilizes the latest technology to ensure safety during training.
After the main unit is shut down, the receiver won't vibrate, enable electric shock, or activate the test lamp. This product has applied for a U.S. patent and is designed to train dogs without causing harm.
This versatile pet gate comes with 6 panels, each measuring 24 inches in height. It can be extended to fit openings up to a generous 144 inches wide, providing ample coverage for various spaces.
Crafted with weatherproof material, it is suitable for outdoor use, ensuring durability and longevity. The gate is designed with an easy lever-style handle featuring a sliding release safety lock, allowing for effortless operation and added security.
Its convenient walk-through design further enhances convenience, making it easy to pass through without the need to remove the entire gate.
This versatile indoor/outdoor portable play and exercise pen is perfect for dogs up to 16 inches tall. Made with durable iron metal and a rust-proof black finish, this pen ensures long-lasting use.
The step-through door provides easy access, and the pen is equipped with two secure-locking slide-bolt latches for added safety. Setting up is a breeze—simply unfold, shape, and connect the panels in seconds without the need for any tools.
When not in use, it conveniently folds flat for compact storage. For outdoor use, the pen includes 8 ground anchors to keep it securely in place.
This pen is recommended for extra-small and small-sized breeds and consists of 8 connected panels, each measuring 24 by 24 inches, creating a spacious 16-square-foot enclosure.
These fence panels come in dimensions of 36 inches high x 42 inches wide. Each unit includes 2 unassembled fence panels with posts, providing a total fence length of 84 inches. This fence offers a semi-permanent solution as it can be easily reinstalled or removed as needed.
Installing this fence is a hassle-free experience with our no-dig approach. Unlike traditional fences, little to no digging is required.
After assembling the panels, you can simply insert the included pointed stakes into the ground or use a cordless drill with an auger bit for added convenience (refer to the instructions for more details).
Conclusion
In conclusion, the best dog fence is a difficult decision to make as there are many factors to consider. Ultimately, your choice should be based on your own individual needs and preferences, as well as what will work best for your pup.
They deserve only the best when it comes to keeping them safe and secure in their yard – so why not get them a fence that's just right? With all the options out there, you can certainly find one that fits both your budget and your furry friend's requirements.