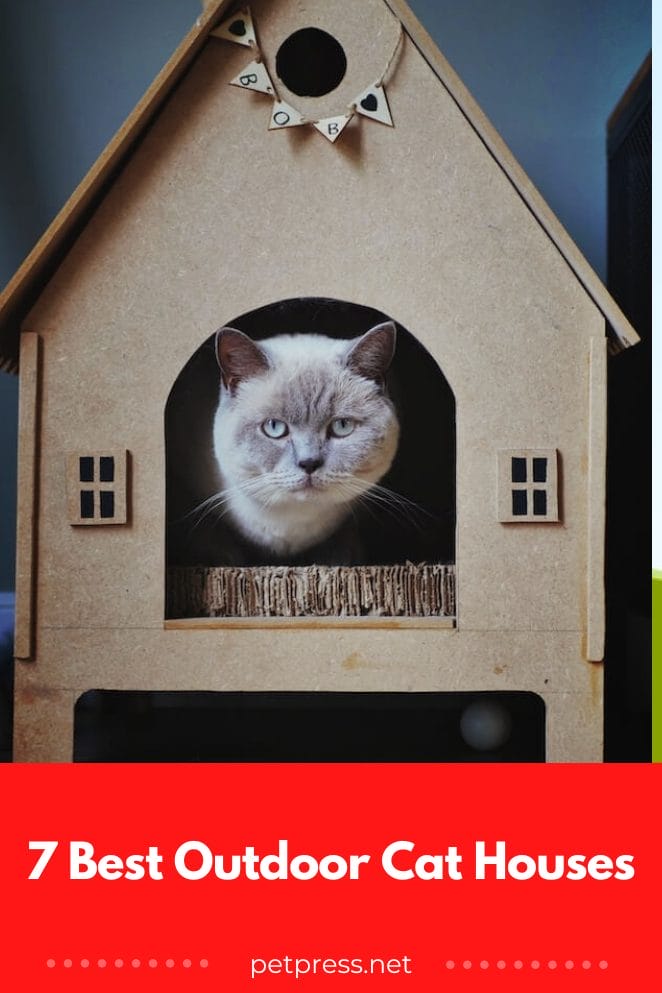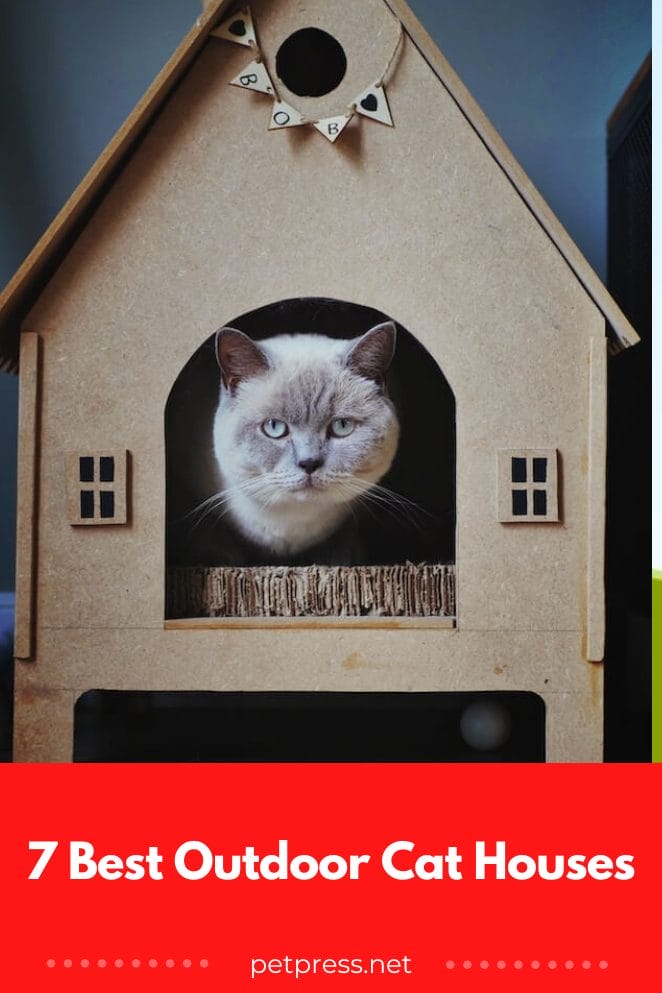 Looking for a cozy spot for your outdoor cat to relax? Look no further than the best outdoor cat house around!
These special houses provide the perfect shelter from rain, snow, and whatever else nature throws their way.
With plenty of room to roam, a soft bedding area, and excellent ventilation – your pet will be living in luxury!
So don't wait any longer – get your kitty their very own little palace and watch them purr with contentment.
What makes a good cat house?
What exactly makes a cat house "good"? Here are five key qualities that any great cat house should possess:
1. Durability – A good outdoor cat house should be able to stand up against the elements, be it rain or snow. Look for materials like treated cedar wood or plastic that can resist water damage.
2. Warmth – The inside of the cat house should provide plenty of insulation from the cold outside temperatures. This will be possible with extra lining and other materials like straw, blankets and pillows for comfort.
3. Protection – A good outdoor cat house should protect cats from predators. It should also provide shelter from the wind and rain.
4. Ventilation – An outdoor cat house should be properly ventilated to keep your feline friend cool on hot days and be able to circulate fresh air if needed.
5. Cleanliness – Make sure the cat house is easy to clean. Or it can be covered with a fabric that can easily be removed for washing in order to maintain a hygienic environment for your pet.
By keeping these five qualities in mind, you'll be well on your way to making an environment that's perfect for your furry little companion!      
7 Best Outdoor Cat Houses
If you're looking to create a cozy spot for your beloved kitty to stay warm and content on those cold winter nights, then having a good outdoor cat house is essential.
Here are our top picks for the best outdoor house for cats:
This cat shelter is designed to keep your furry friends warm, dry, and safe. It's made of sturdy Finnish spruce wood and has a waterproof, insulated roof with extra escape doors.
Measuring 20″L x20″ W x21″ H outside and 18″L x17″ W x20″ H inside, it's perfect for 2 small cats or 1 adult cat. Plus, it's easy to assemble and clean!
This Kitty House is the perfect shelter for outdoor, community, and feral cats. Measuring 19″ x 22″ x 17″, it's weather-resistant and easy to assemble.
The 20-watt MET Safety Listed heated bed keeps your cats warm even in sub-zero temperatures, while the two exits ensure they're never trapped.
This versatile winter cat house can be used in garages, porches, barns, or even in colder parts of the house. It's safety certified by MET Labs and exceeds USA/CA electrical safety standards.
This wooden pet home is the perfect retreat for your cat, featuring an indoor lounging area and a rooftop balcony for them to enjoy the view.
Constructed of weatherproof Fir Wood, it's stylish for indoor use and durable for outside. The raised floor ensures air circulation, and the water-resistant finish keeps your pet dry.
Plus, it can be turned into an indoor bunk bed with small bedding on top, saving on floor space.
With overall dimensions of 17.7″W x 17.7″L x 25.6″ H and a door opening of 8″W x 10″H, it's the perfect size for your furry friend.
The Kitty Tube Gen 4 is one of the best-insulated outdoor cat house with an improved design that guarantees to keep your feline friends safe from harsh weather.
The new model has a 15% thicker floor insulation that's elevated off the cold ground, preventing moisture from reaching the bed area.
It features a flow-through foam layer and a drainage system that channels out any moisture.
The door design keeps predators out, making it perfect for up to two cats or a mother and her kittens.
A spacious two-story cat house with an escape door, jumping platform, and a hole in the floor for cats to rest and play.
Made of 100% solid wood with a water-based coating for safety and durability, it has an openable waterproof asphalt roof for outdoor and indoor use.
Oversized side doors and a removable central plank make it easy to clean, and it's easy to assemble with pre-drilled holes for stability.
This outdoor cat house is made of high-quality PVC-coated waterproof Oxford cloth with a sponge lining inside and comes with a rainproof cover to insulate from rain and snow.
It is the perfect size for small pets, with a removable sleeping mat included. Additionally, it comes with two collapsible pet bowls that are durable, reusable, and eco-friendly.
It is an easy-to-assemble cat house. To provide durability, it is made with high-quality materials. It is suitable for both indoor and outdoor use and comes with a removable sleeping mat.
Cleaning is easy, and the non-skid bottom ensures safety.
Where is the best place to put an outdoor cat house?
An outdoor cat house is a great way to provide your furry friends with some extra warmth and shelter during cold winter days.
But before you go out and buy one, it's important to think about where the best location would be for your adventurous feline.
If you have a deck or patio, placing the cat house near these areas will allow cats easy access without having to climb too high.
Putting it closer to the ground will also make sure your kitty won't over-exert themselves in their attempt to get there! You should also consider keeping it away from any trees or bushes as this could attract predators.
Finally, try to pick a spot that gets plenty of sun – even on chilly days! Cats love soaking up the rays and your cat house can become an oasis of warmth during chilly winter days.
Final Thoughts
From the cat house with a balcony to the cabin outdoor house, there is an outdoor cat house for every kind of kitty.
With a range of features and styles, you're sure to find one that suits your furry friends perfectly!
Besides these amazing houses, you can also check out DIY cat house plans if you are feeling a bit craft-y!
Just remember when positioning it that the spot should be accessible yet secure from predators, and getting plenty of sun will make it even more inviting. Happy shopping!