Brown cows are also known as brown Swiss cattle originating from Switzerland. They are the oldest breed of dairy cattle and usually have brown or tan fur with white muzzles. They can weigh up to 1,500 pounds. So we have here a list of brown cow names that you can check out if you need to name one. These cow names are fit for their color and personality since they are also well-mannered.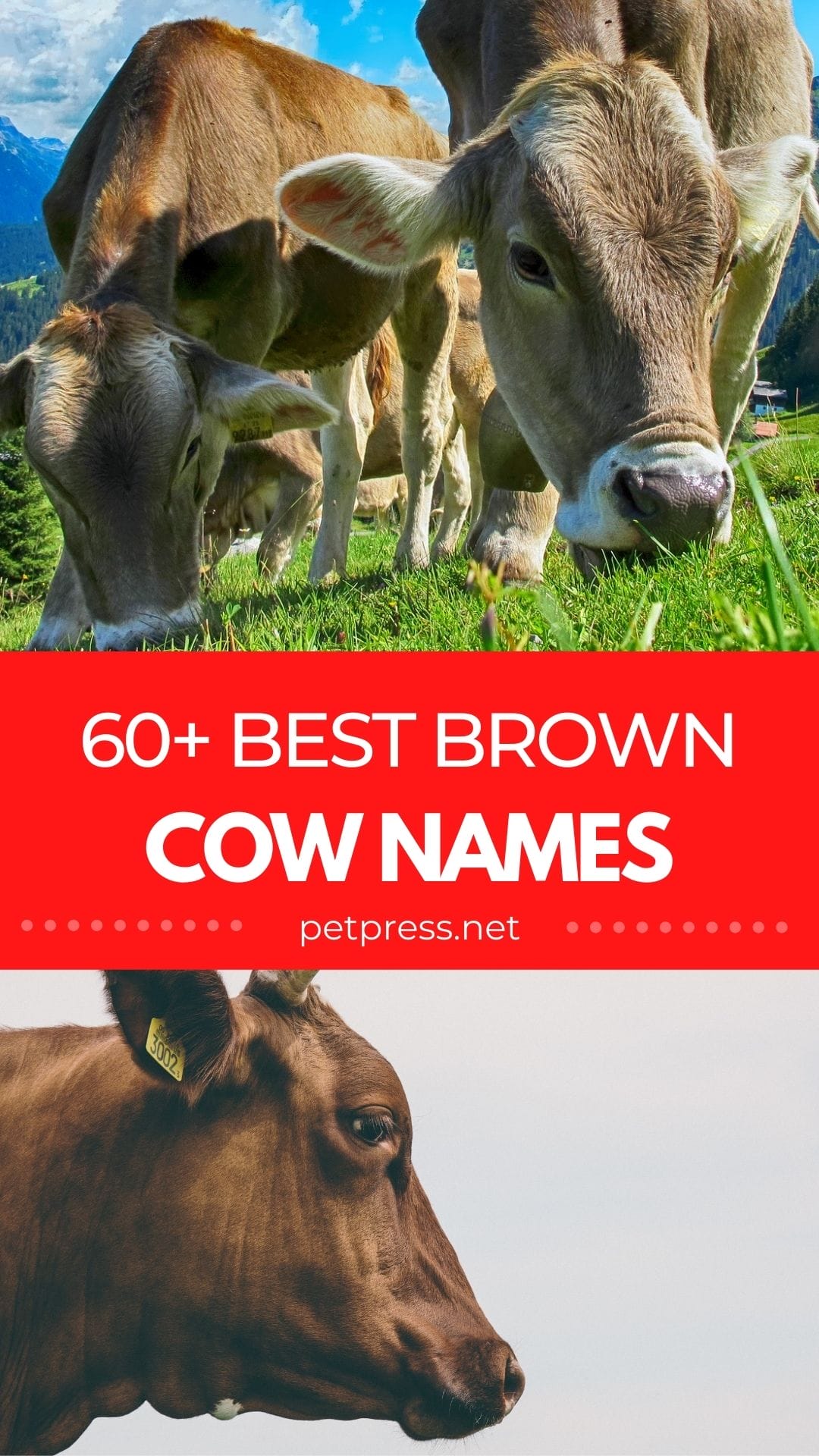 Reese
Brandy
Goomba
Tea
Peaches
Pheasant
Tootsie
Chewy (Chewie, Chewey)
Toast
Mocha
Oakley
Cookie
Espresso
Pretzel
Conker
Bear
Pumpkin
Fudge
Beaver
Nutmeg
Auburn
Copper
Gingerbread
Cedar
Tawny
Umber
Bruno
Wicker
Cinnamon
Teddy
Mochi
Mocha
Chestnut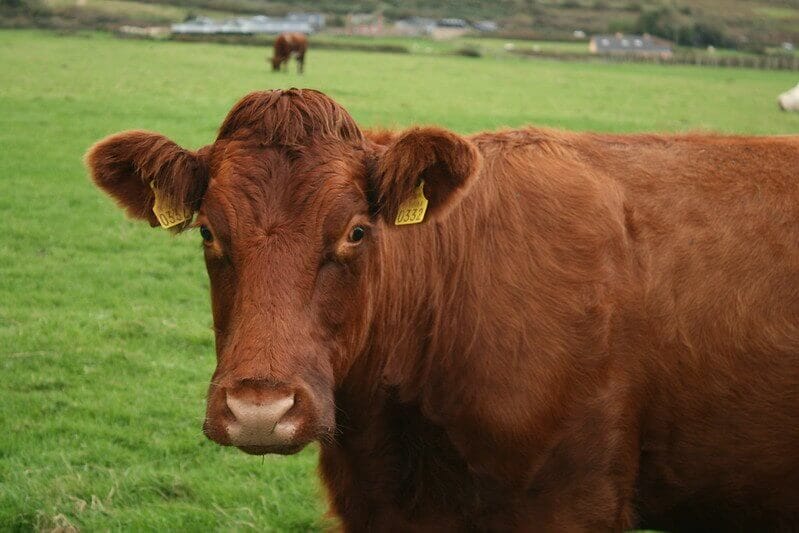 Ginger
Honey
Coconut
Penny
Tanner
Brunette
Malteaser
Hershey
Muddy
Choco
Maple
Liver
Monkey
Fawn
Pine
Amber
Oak
Acorn
Walnut
Bronze
Biscuit
Peanut
Mushroom
Hazel
Ember
Camel
Coffee
Toffee
Cello
Coco
Brownie
Penny
Not only do we have these brown cow names, but we also have a list of over 80 black and white cow names as well as cute cow names if you're looking for a name for your cattle.