Well, cows are adult female cattle that should not be confused with bulls. Cows are also large female farm animals kept to produce meat and milk. If you're looking for female cow names, you've come to the right place!
In this blog post, we will provide a list of over 150 female names for cows. Whether you are a farmer looking to name your cattle, or just curious about different names for cows, this list is sure to have something for you. So without further ado, let's get started!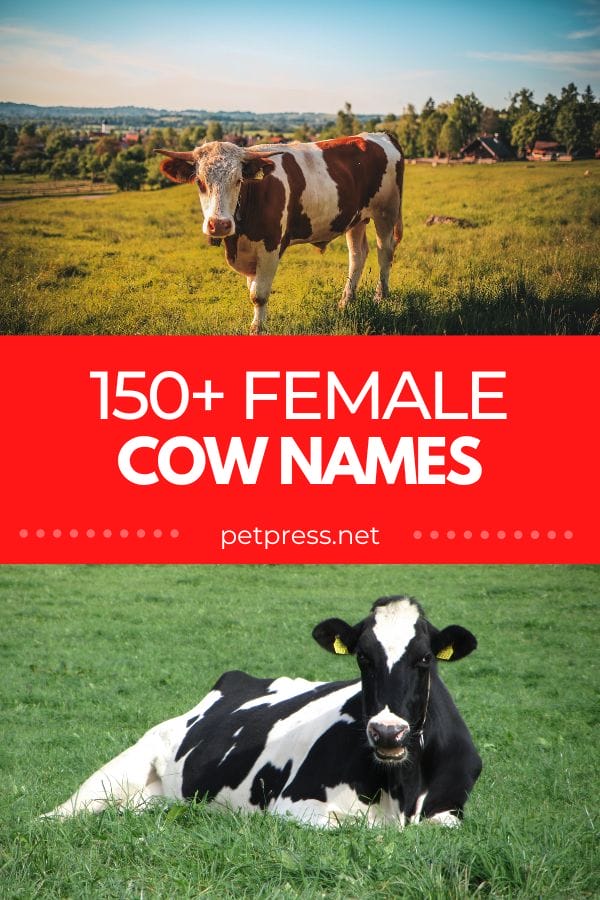 Here are the best female cow names that you should consider for your pet cow.
Most Popular Female Cow Names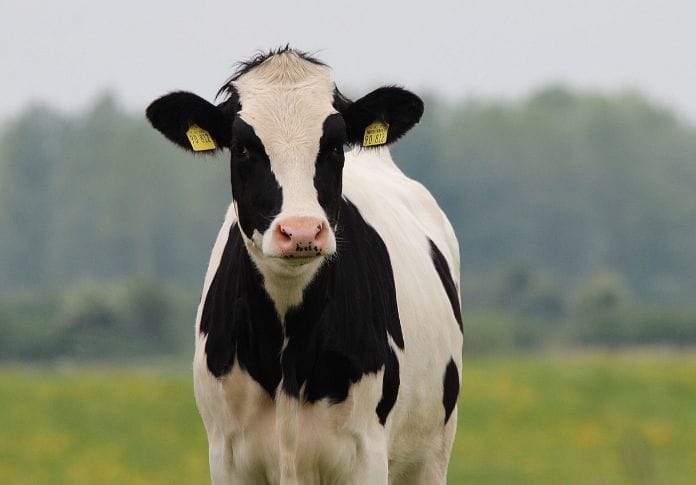 Gertie
Clarabelle
Rosie
Nellie
Flossie
Penny
Daisy
Buttercup
Betty
Dixie
Bella
Annie
Annabelle
Cute Female Cow Names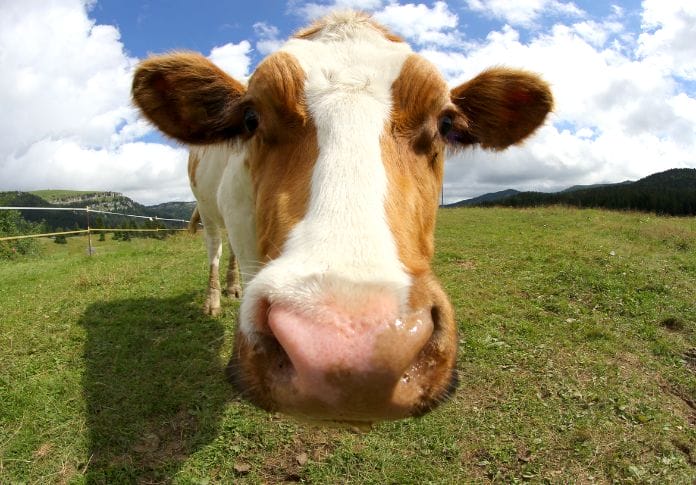 Muffin
Cupcake
Peaches
Beauty
Minnie
Candie
Goldie
Maggie
Sprinkles
Bessie
Pancake
Magic
Penelope
Popsicle
Syrup
For more of these names, check our complete list of cute cow names.
Funny Female Cow Names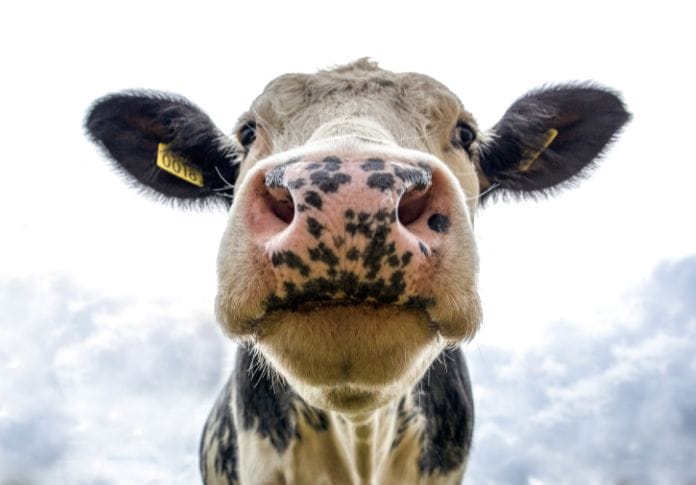 Deja-Moo
MooMoo
Red Bull
Gremlin
Trotter
Sir Loin
Stew
Mootilda
Big Mac
Milky Way
Mrs. Moo
T-Bone
Moody
Cockadoodle Moo
Cowabunga
Cowasaki
Winnie The Moo
Milkshake
Moo York
Holy Cow
View our complete list of funny cow names for more hilarious ideas!
Dairy Female Cow Names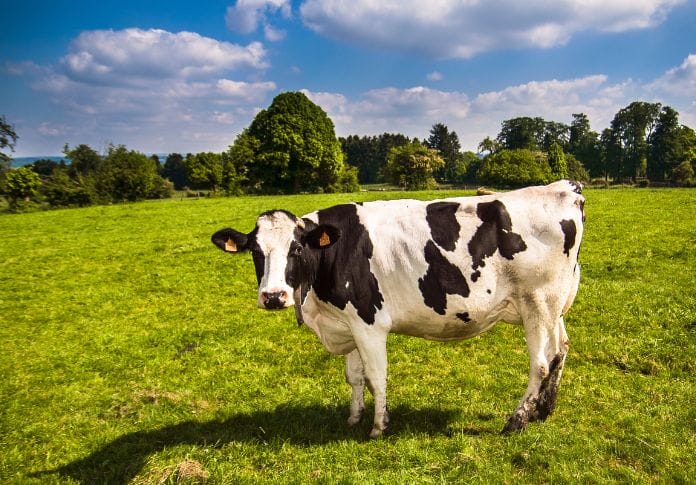 Silver
Joy
Clover
Tulip
Bumble
River
Buttons
Petal
Blossom
Cloud
Annabelle
Disney Cow Names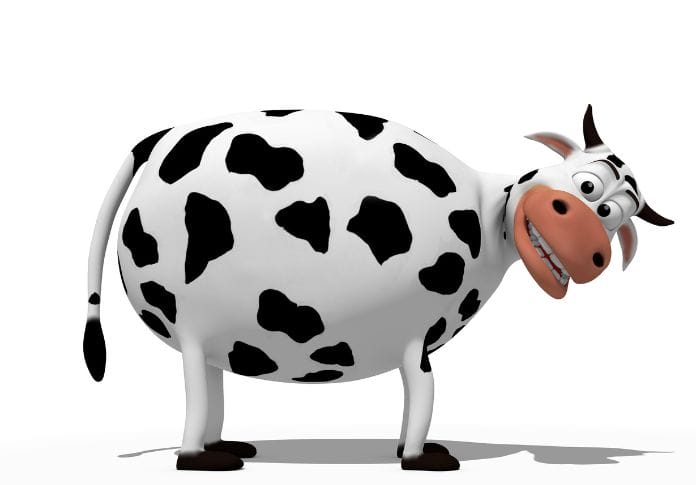 Dory
Cinderella
Boo
Mulan
Lightning McQueen
Woody
Sully
Nemo
Meridia
Remy
Buzz Lightyear
For more ideas, view our complete list of Disney cow names.
Best White Female Cow Names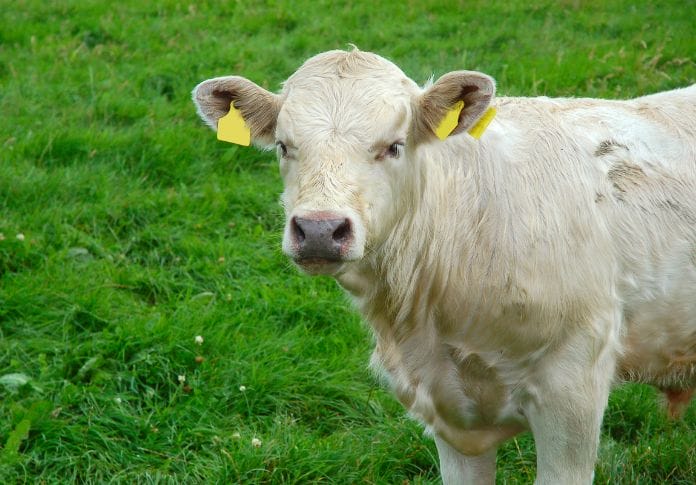 Star
Luna
Starlight
Magnolia
Lily
Blizzard
Shimmer
Opal
Crystal
Alaska
Snowflake
Gem
Cloud
Dazzle
Snowball
Diamond
Angel
Ghost
Moonshine
Marshmallow
Ivory
Nova
Pearl
Related: 60+ Best Cow Names For White Cows
Best Black Female Cow Names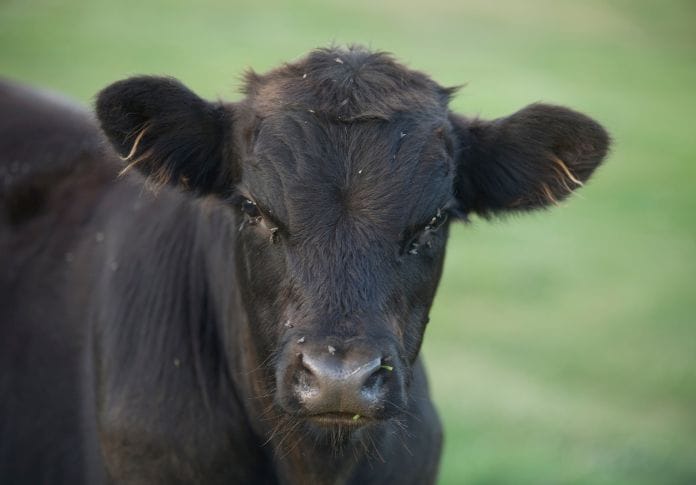 Morticia
Coco
Raven
Storm
Espresso
Shadow
Midnight
Guinness
Cinders
Nero
Smokey
Thunder
Nebula
Phantom
Blackjack
Twilight
Bear
Ebony
Pepper
Best Brown Female Cow Names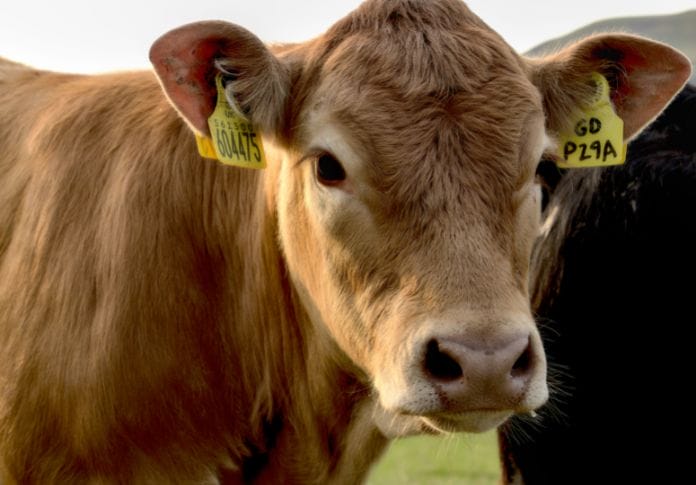 Caramel
Butterscotch
Nutella
Tootsie
Molasses
Mocha
Hershey
Toffee
Honey
Sahara
Sandy
Teddy
Biscuit
Hazel
Cocoa
Hickory
Brownie
Related: 60+ Best Cow Names For A Brown Cow
Best Black & White Female Cow Names
Cookie
Mickey
Pongo
Ziggy
Zebra
Sprinkles
Perdita
Snoopy
Freckles
Smudge
Magpie
Domino
Panda
Dottie
Patches
Penguin
Marble
Spot
Polka
Speckles
Humbug
Oreo
Related: 80+ Black & White Cow Names
Best Red Female Cow Names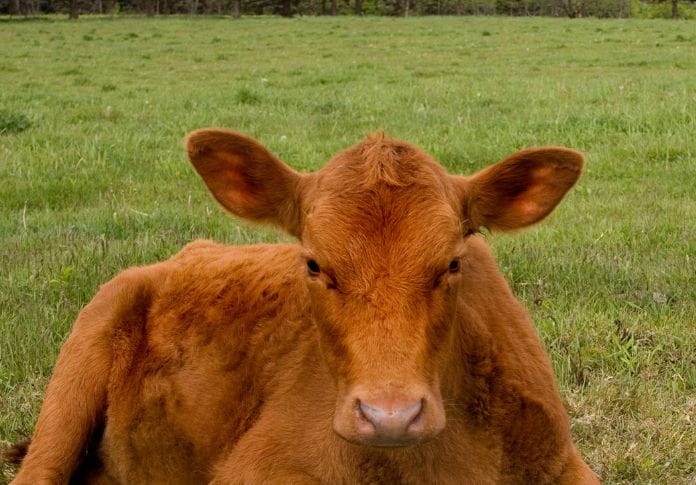 Autumn
Elmo
Robin
Ginger
Rusty
Sienna
Russet
Red
Brandy
Crimson
Valentine
Ferrari
Rowan
Scarlet
Foxy
Copper
Ruby
Amber
So there you have it, a comprehensive list of over 150 female names for cows.
If you are still struggling to find the perfect name for your bovine friend, be sure to check out our other naming posts like our famous cow names.
And remember, no matter what name you choose, make sure to give your cow plenty of love and attention – after all, she's the one that's going to be giving you fresh milk every day!