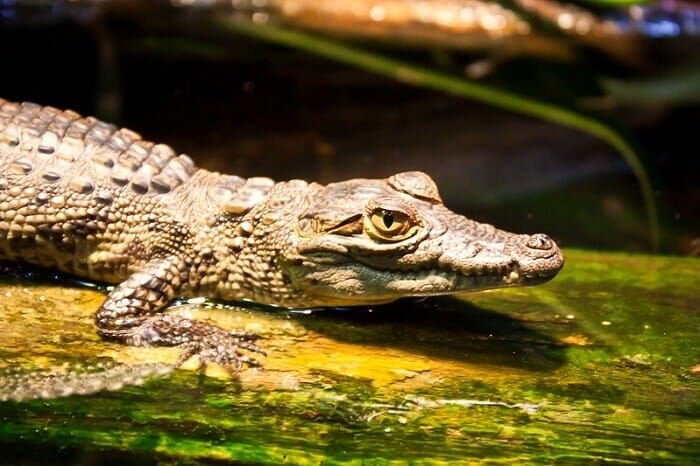 Crocodiles are wild and dangerous animals that can make anyone frightened and run away from this predator. Even so, some people find crocodiles are exotic animals and want to keep them as pets. Though we're not recommended to keep a crocodile as a pet, but we'll help you by giving the best crocodile names to inspire you in naming any crocodile you meet.
Best Crocodile Names
Sven
Charlie
Derek
Chloe
Slim
Angela
Chelsea
Conan
Ruby
Gator
Cleo
Dundee
George
Splash
Calvin
Rock
Susan
Armando
Toto
Flash
Cleopatra
Twiggy
Ra (Egyptian god)
Calypso
Chomp
Smaug
Brutus
Spike
Frank
Charly
Rollo
Chasey
Chewy
Jaws
Clyde
Creature
Alli
Carl
Carlos
Capone
Water Dragon
Franklin
Grumble
Ripples
Ashley
Yoshi
Elvis
Pickle
Lunge
Rumble
Cranky
Drake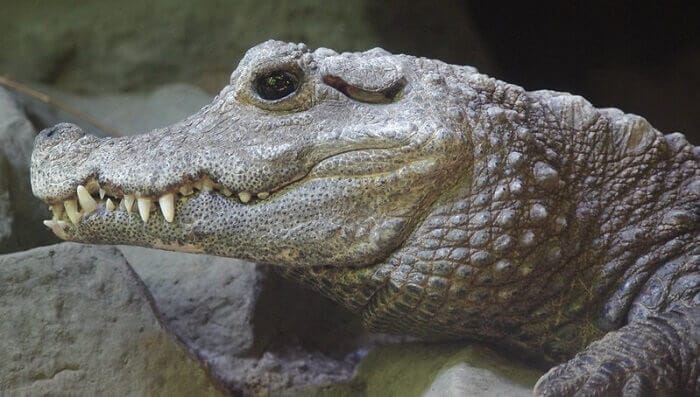 Selma
Fluffy
Makara
Snapper
Chomper
Crusher
Swampy
Bob
Flipper
Violet
Crocky
Leviathan
Psycho
Patty
Hook
Lisa
Nile
Snappy
Jade
Achilles
Lila
Scaly
Olive
Chase
Mr. Bitey
Barney
Mudder
Bucky
Grimace
Sunny
Gummy
Zack
Andrea
Allie
Nibbles
Frankenstein
Grizzle
Cruella
Barbie
Sherlock
Cha Cha
Chameleon
Chucky
Rex
Maggie
Steve
Evil Eye
Hunt
Percy
Famous Crocodile Names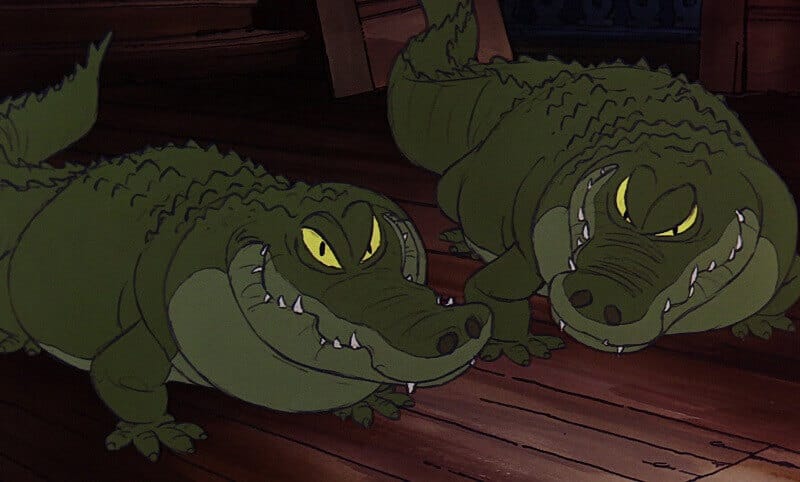 Brutus & Nero (The Rescuers)
Crocco (Re-Animated)
Vector (Knuckles' Chaotix)
Rover (Pound Puppies)
Kiburi (The Lion Guard)
Tick-Tock (Peter Pan)
Francisco (T.U.F.F. Puppy)
Catchum Crocodile (The Get Along Gang)
Floyd and Jolene (Kissyfur)
Mr. Vile (Banjo-Kazooie)
Tamka (The Lion Guard)
Steven (101 Dalmatians: The Series)
Swampy (Frogger 2: Swampy's Revenge)
Derick (The Secret Life of Pets)
Soundwave (Beast Wars)
Sirol (The Adventures of Blinky Bill)
Aldo (Sitting Ducks)
Snappy the Little Crocodile
Roger (The Penguins of Madagascar)
Daisy (An Alligator Named Daisy)
Ramon (Alligator)
Louis (The Princess and the Frog)
Mz Ruby (Sly Cooper)
Alfy Gator (Yakky Doodle)
Bratty (Undertale)
Archie Alligator (Jungle Jinks)
Crocodile Gena (Cheburashka)
Makuu (The Lion Guard)
Albert Alligator (Pogo)
Mama Croc (Brandy and Mr. Whiskers)
Crocubot (Rick and Morty)
King Gator (All Dogs Go to Heaven)
Christopher (Christopher Crocodile)
Croc (Croc: Legend of the Gobbos)
Master Croc (Kung Fu Panda 2)
Captain Crocodile (Robin Hood)
Renekton (League of Legends)
Crocodile Gentleman (Witch Craft Works)
Gabby Gator (Woody Woodpecker)
Carmine (The Wild)
Axl and Bull Gator (Taz-Mania)
Gummy (My Little Pony: Friendship Is Magic)
Alabaster Alligator (Pogo)
Dil (The Land Before Time IV: Journey Through the Mists)
Shiro (Love Hina)
Lizzie (Rampage)
Bog (The Outback)
Crocodylus (Pinky)
Stan and Carmine (The Wild)
Leatherhead (Teenage Mutant Ninja Turtles)
Lyle the Crocodile (Lyle the Crocodile Series)
Latch (Lethal League)
Wally Gator (Wally Gator)
Swampy, Allie and Cranky (Where's My Water?)
Pua (The Lion Guard)
Victor (64 Zoo Lane)
Ben Ali Gator (Fantasia)
Dr. Wani (Frogger: Helmet Chaos)
Kevin (64 Zoo Lane)
Gretchen (Camp Lazlo)
Solomon (Solomon Crocodile)
Beatrice (Night in the Woods)
Ebb and Flo (The Little Mermaid TV series)
Male Crocodile Names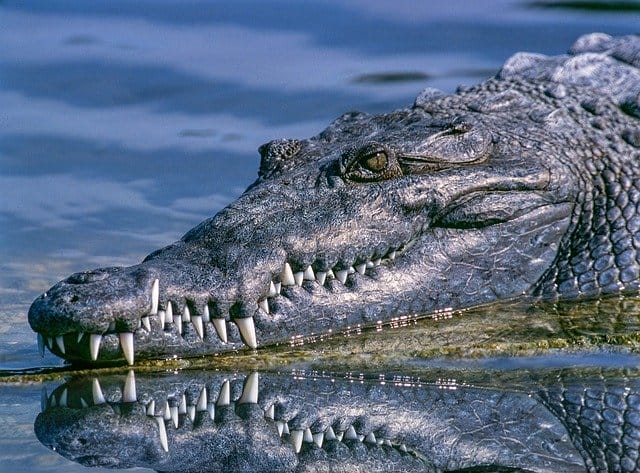 Moby
Ernie
Duke
Ra
Chandler
Barclay
Archie
Hugo
Gatsby
Sammy
Scully
Rector
Kanei
Barney
Murphy
Bentley
Buck
Otis
Joe
Alex
Franky
Bodie
Tank
Dexter
Ozzie
Earl
Sebastian
Aspen
Saul
Gus
Paulie
Jojo
Jasper
Tanner
Teddy
Mart
Pip
Rylie
Theo
Leon
Eddie
Buzz
Scout
Leander
Bart
Hutch
Tucker
Milo
Thor
Winston
Ed
Lennox
Ace
Mike
Parker
Felix
Merlin
Nico
Female Crocodile Names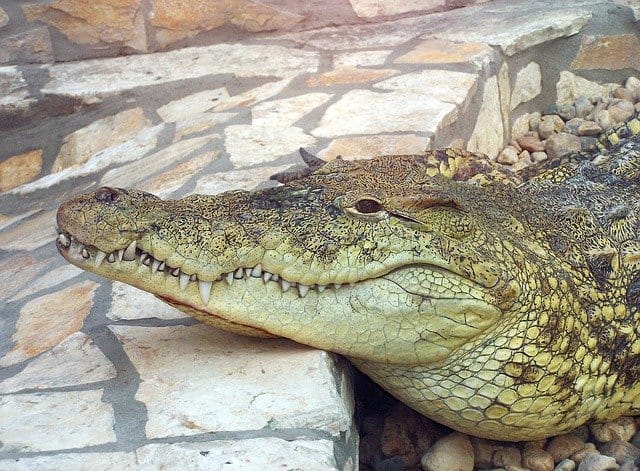 Rowena
Ula
Gilda
Cordelia
Zalie
Oriana – blond
Jill
Addison
Muriel
Malibu
Edna
Queen
Giorgia
Reaghan
Eisha
Emrys
Andrea
Selma
Gemma
Genevieve
April
Ove
Julia
Magnolia
Enid
Giuliana
Becky
Hannah
Mitzee
Evelina
Kayla
Hiquita
Cinnie
Chloe
Mavis
Greta
Nikita
Fiacra
Doreena
Hermia
Josie
Maxine
Svana
Nola
Holly
Nareen
Jolene
Deva
Petal
Lola
Latte
Ginessa
Amber
Carmel
Mia
Julie
Oifa
Giada
Deidre
Ladybug
Fergie
Harper
Donella
Good Crocodile Names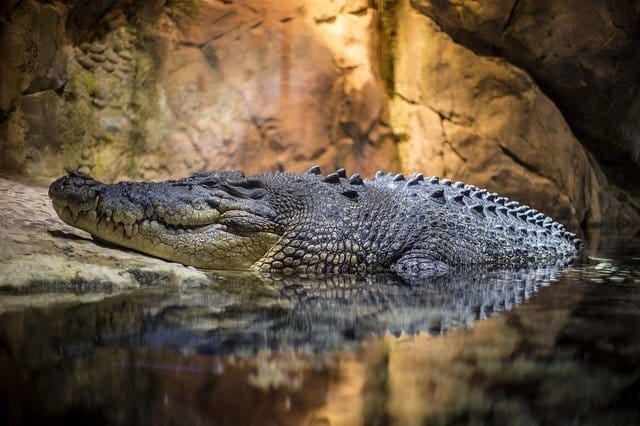 Dragonbait
Scylla
Rhaegal
Balerion
Ogopogo
Draco
Charizard
Drake
Pendragon
Speedy Gonzales
Sharptooth
Jade
Xerxes
Melusine
Jabberwock
Rango
Charybdis
Lizzie
Natsu
Gamera
Kahlua
Elliot
Haku
Morla
Reptar
Dexter
Spyro
Gila
Gojira
Kimono
Kiwi
Godzilla
Viserion
Leap
Izzy
Norbert
Tiberius
Monstro
Jaws
Crush
Falcor
Sobek
Mushu
Grindylow
Merlin
Cool Crocodile Names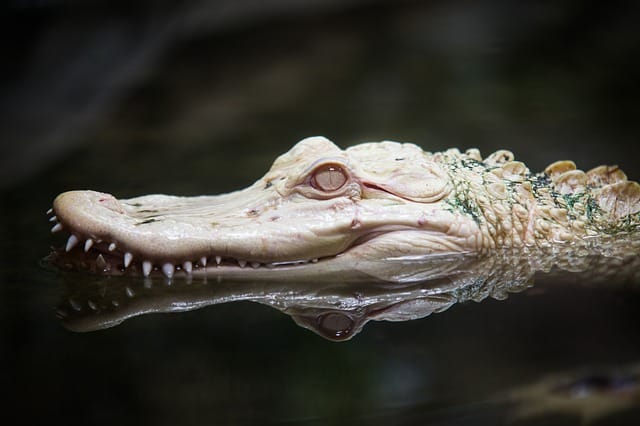 Tarzan
Flash
Comodo
Altamaha
Ely
Dino
Donatello
Coco
Pugsly
Teeth
Evil Eye
Ripples
Jade
Twitch
Titan
Bayou Blue
Puff Daddy
Toothless
Lego
Cruise Control
Creature
Fire in the Water
Igor
Psycho
Wylie
Nile
Dundee
Stubble
Ivory
Frankenstein
Velcro
Clutch
Club Foot
Glub Glub
Swamp Thing
Splash
Green Scum
Lightning
Cranky
Chewy
Dexter
Lizzie
Raphael
Michaelangelo
Cricket
Freckles
Flick
Chomp the Magic Gator
Jaws
Baby
Funny Crocodile Names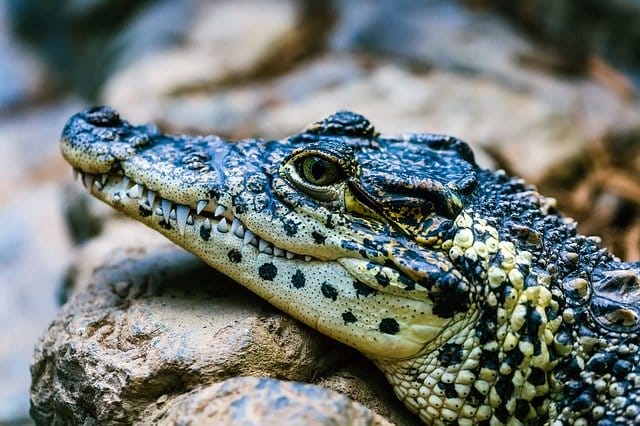 Snappy Handbag
Scales
Beastie Boy
Mr Dentist
Scaly
Chewy
Mean Machine
Mr Choms
Zinger
Gummy
Slither
Pickle
Zooter
Cute Crocodile Names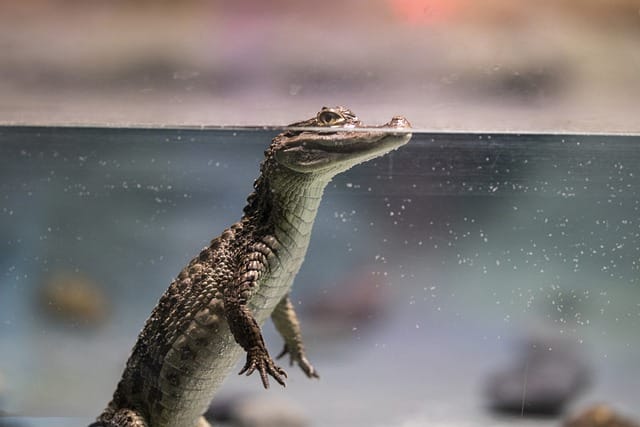 Sasha
Spot
Buckwheat
Satan
Noodle
Hydra
Chua
Trix
Slinky
Wiggles
Snappy
Poptart
Neo
Kobe
Plum
Nessie
Snallygaster
Racer
Kurma
Flashdrive
Scoot
Fudu
Lucifer
Climber
Orpheus
Hare
Kameyo
Naga
Moonpie
Nagini
Thrash
Riesling
Baby Beast
Slider
Chex
Victor
Earthy
Sprinkles
Seismo
Whiz
Speedy
Crate
Maximus
Little Monster
Nessie
Metal
Genbu
Beefy
Montezuma
Sangone
Zaratan
If you prefer the visual experience we hand selected our favorites from this list in this video.