How special is it to have a portrait of your dog as a personalized gift? Whether you are a dog owner or you know someone who is, you can get a custom gift with a portrait of your pup in it from CustomBark! Being new in the industry, they offer a lot of options to put artwork of a dog's photo in different kinds of gifts including pillows, blankets, canvases, mugs, and more. Now, you can also create a memorable artwork out of a picture of yourself with your furry best friend!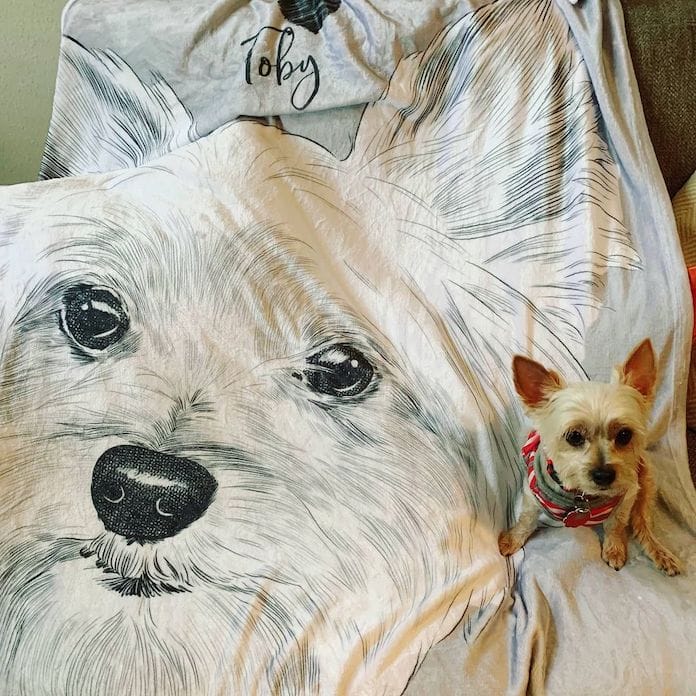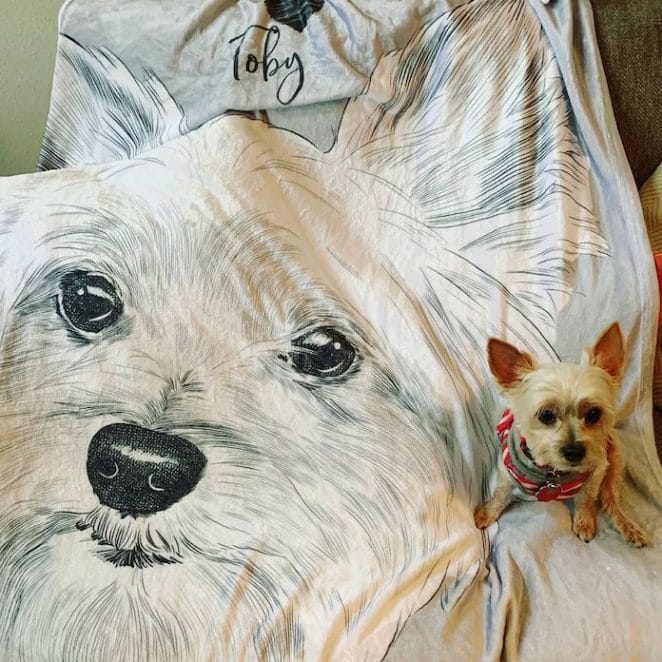 How To Place An Order With CustomBark?
All it takes is 3 simple steps to place an order:
Place your order & submit photos –
Submit a photo or drawing that you would like to have a portrait of in your choice of custom gifts. Even blurry photos work!
Review artwork proofs –
Don't be shy to request edits before approving the final product.
Products delivered to your door –
You will also receive a tracking code to check the status of your order.
CustomBark has satisfied their customers with the unique designs they create as you can see in these testimonials. There is also free shipping for all US orders.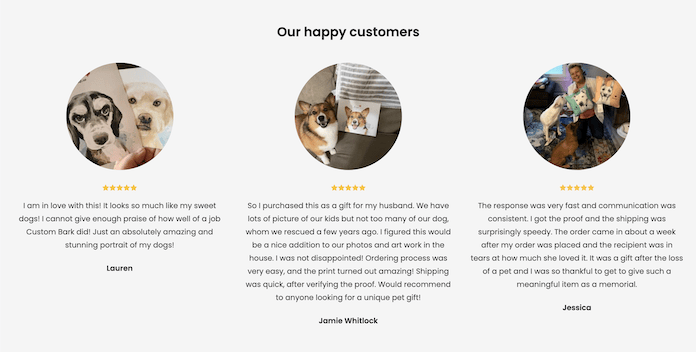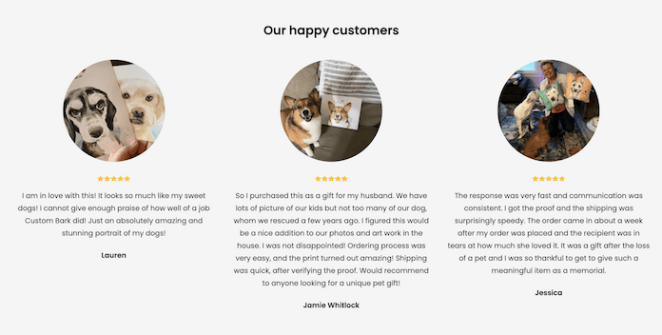 About CustomBark
CustomBark is a small business that focuses on creating the best custom pet portraits. And with pets, we mean any pets and not only dogs such as horses, pigs, birds, fishes, and more. The shop owner, who is also a skilled artist of CustomBark, and also a dog mom, has experience with over 10,000 pets painted over years. 
What's special about their artwork is that all portraits will be hand-painted. No filters or effects will be included which makes the item a product of distinctiveness. The shop has a small team and their main goal is to create your products with "love, care, and attention." Check out the products that they have done a neat job on in their website too.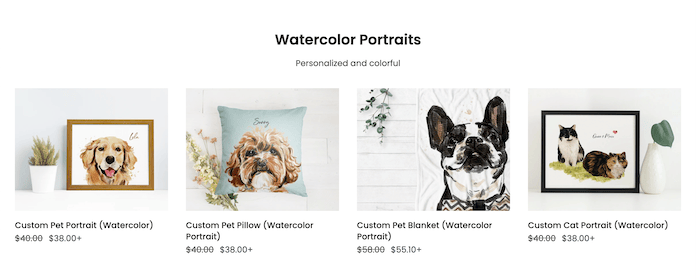 What To Look For In A Pet Portrait?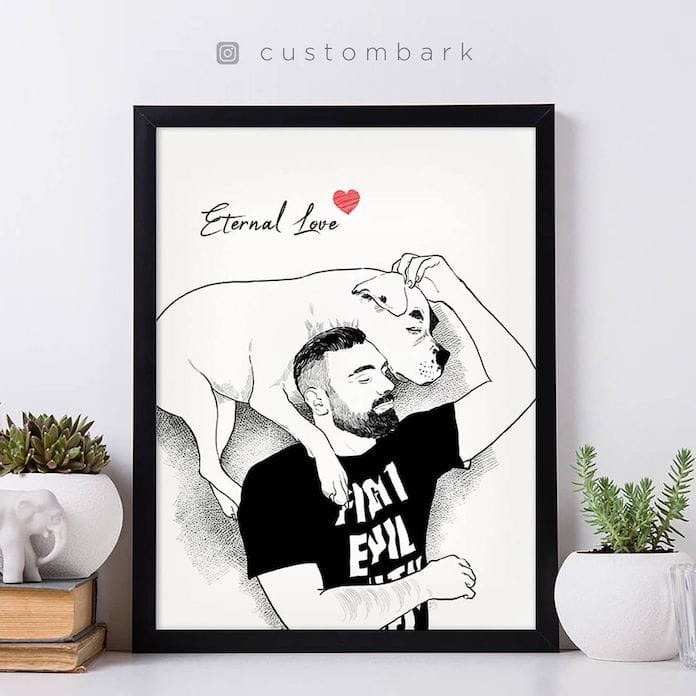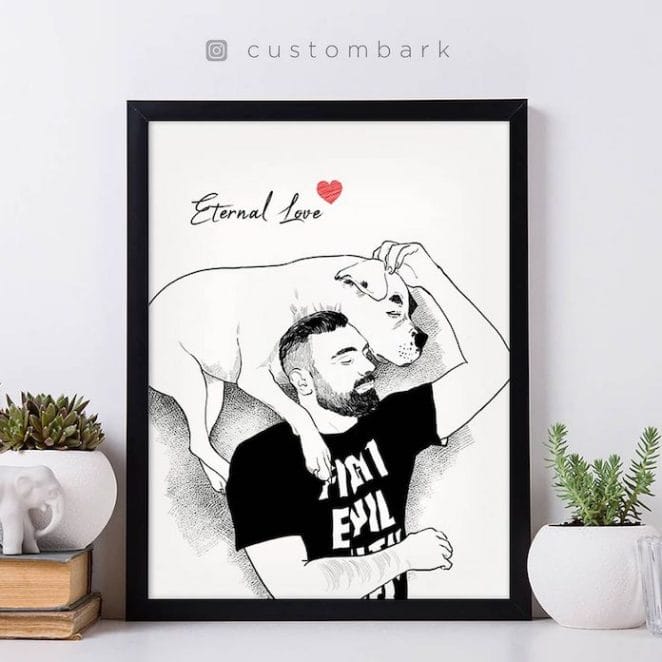 Before submitting an image of your adorable pet, here are some quick tips on what reference photo you should consider making your item a special one.
Quality and size is gold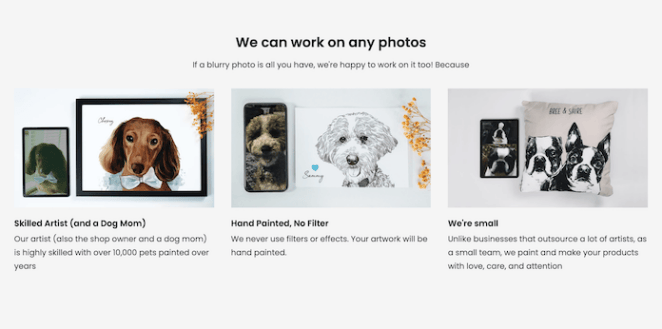 Try to get a great reference photo with some outdoor shots during the day. A picture of your pet during the day gives natural lighting to give enough detail of every aspect of your pet. Also, if you're using your phone's camera, make sure your pet fills the phone screen and avoid compressed images where possible. But worry not, Custombark can also work with blurry photos and make the best out of it using their artistic skills.
Look your pet in the eye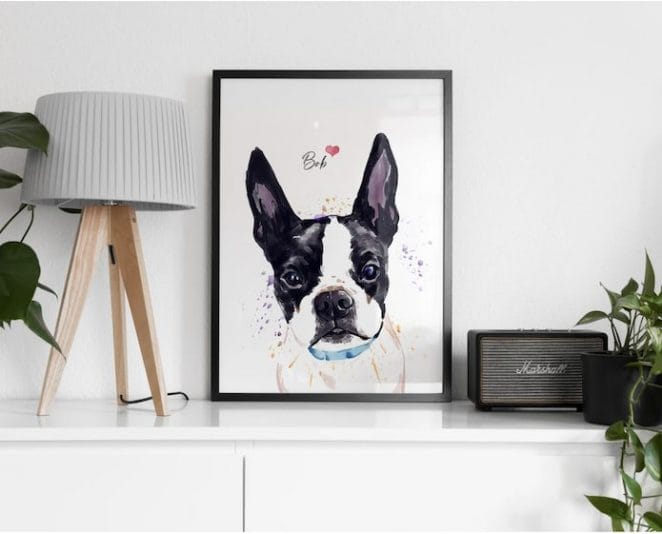 One technique to get the best shot of your pet is to shoot from your pet's eye level. Height is important in getting the best animal portraits that match your aesthetic. This is because the artists at CustomBark will do hand-painted portraits and it would be great to get the whole emotions of the pet displayed by your end item.
Choose the best image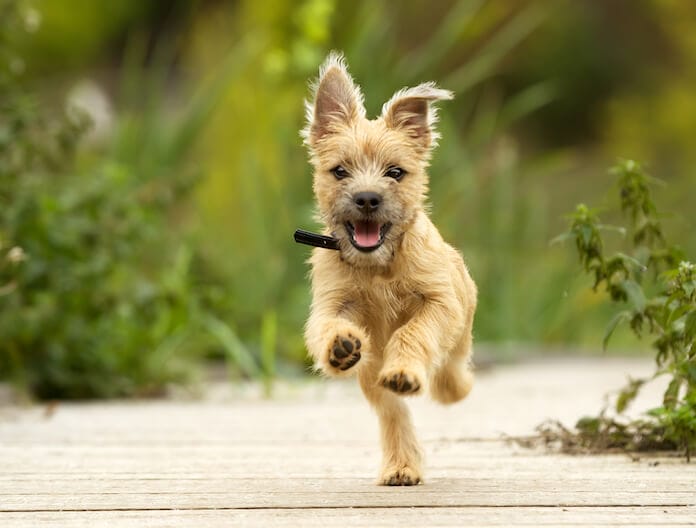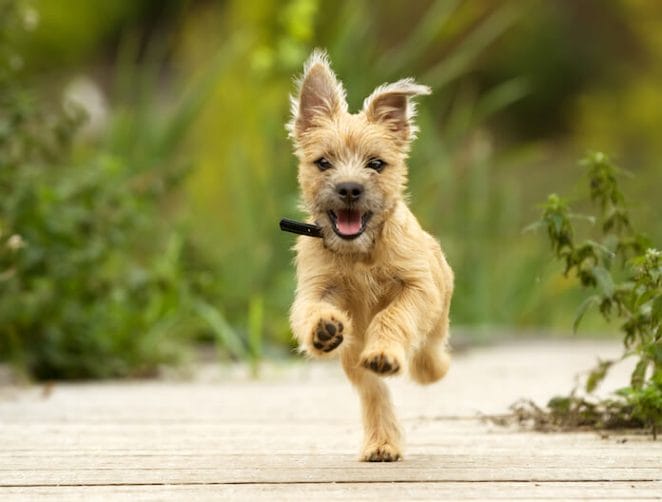 Remember to consider the item that you are looking for with your pet's portrait in it. Envision the style that you would want and explain it to the artist so they can put that vision to life! Of course, a long portrait wouldn't fit for a square pillow. On the other hand, a close-up shot of the pet's face would be perfect for it. If the picture involves a human being (probably hugging the pet), then this would be perfect to display in a glass frame! Some artists prefer painting a minimalist portrait while others prefer adding more objects in the background.
Choose the best item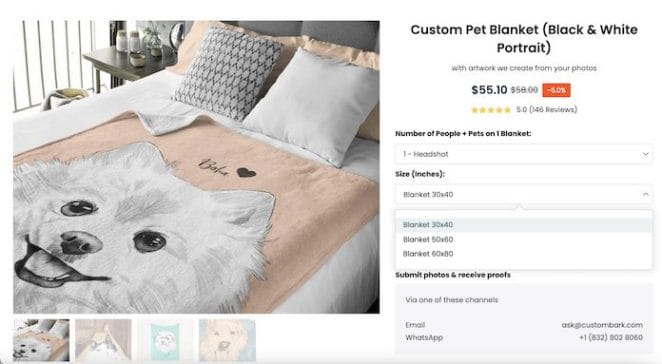 Whether you're purchasing for yourself or a friend who is also a pet lover, select the best item to portray the pet in. As mentioned earlier, CustomBark offers custom and personalized gifts and not only picture frames. They have pillows, mugs, and blankets too! You can explore the wide variety of options they have on their website and which item fits right for your budget. From different sizes to colors, you may select these and also pick your delivery options. Feel free to choose if you would like a digital copy, glass frame, canvas, and more.
CustomBark's Policies
CustomBark has a refund policy for cancellations as well as returns just in case the item is damaged or defective (except for items on sale and personalized orders). They also have a shipping policy which you can go through on their website for shipping options and a timeline of delivery. Their items cost $30 – $60+ which doesn't include shipping fees, of course.
CONCLUSION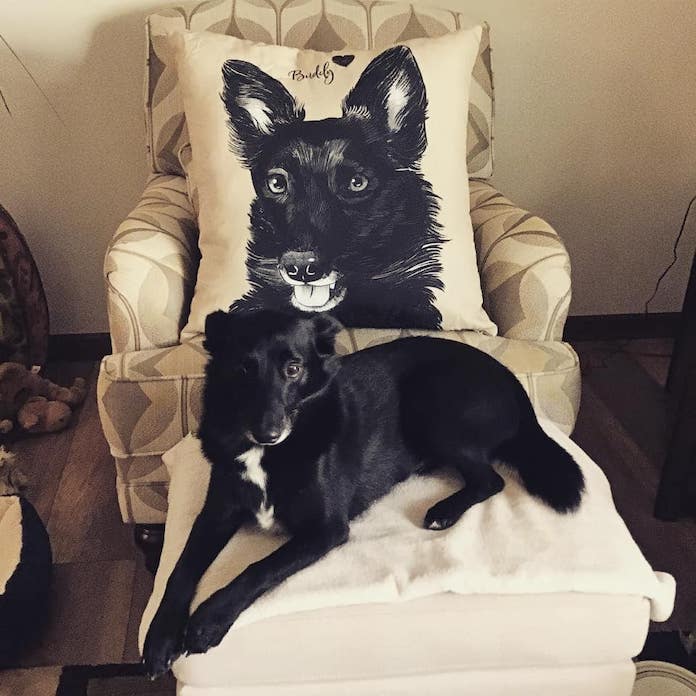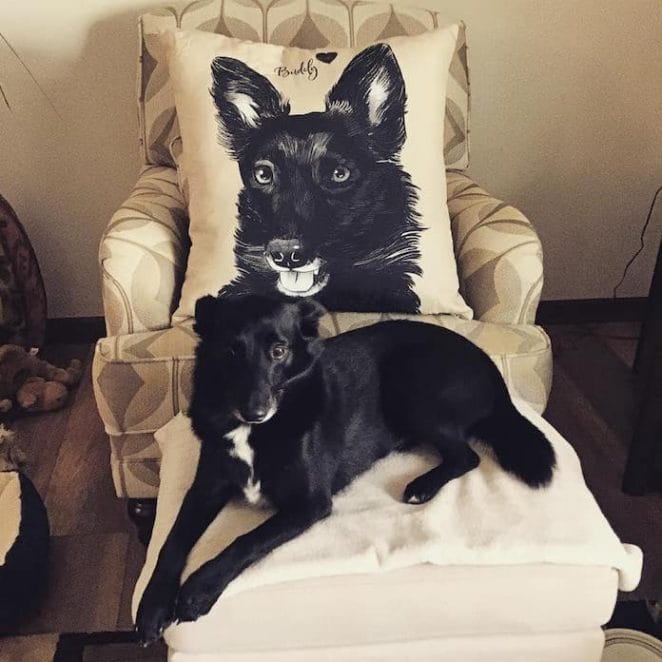 Creating the best pet gifts is something that you wouldn't regret spending. With how much love you show your own pet or a friend's dog. They deserve something that is worth remembering, displaying and using (if it's a personalized item). CustomBark can surely help with that using their authentic and artistic method. If you even have multiple pets, you have them together in one painting upon request.

You can view more of CustomBark's products as well on their Instagram page @custombark or get in touch with them at [email protected] or +1 (832) 802 8060