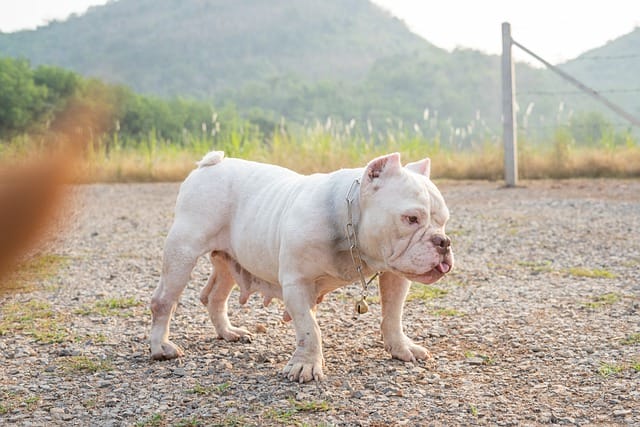 The dog that killed a 10-year-old boy was an American bully, which is not on the UK's banned breed list. On November 8th, Beast assaulted Jack Lis in Pentwyn, Caerphilly county.
A dog expert has now completed the identification procedure, according to Gwent Police. A 28-year-old woman from the Pontypool area, who was arrested on suspicion of manslaughter, has been released on bail until January 4th.
She was granted bail by police. Two males, both aged 34, came to a police station on their own accord and confessed to being in charge of a dog that was dangerously out of control and caused injury resulting in death.
Both of them were later released.
With the dog legislation officer's report classifying the breed as an American or XL bully, the investigation into identifying the breed of dog involved in this attack has ended

Ch Supt Mark Hobrough
"This breed is not on the prohibited dogs' list and is therefore not against the law to own in this country."
Animal behaviorists have come out to say that the breed of dog is not the issue, but rather the way it was socialized and treated. "There are many dogs of all breeds that can be dangerous if they are not treated with respect and taught how to behave," explained RSPCA dog welfare expert Lisa Richards.
"It is the responsibility of owners to socialize their dogs properly to prevent any problems. Dogs are pack animals, and there are rules within a pack that must be respected."
In the United Kingdom, four particular breeds are banned:
Pitbull terrier
Japanese tosa
Dogo Argentino
Fila Brasileiro.
Jack was outside playing with a friend before going to his friend's house, according to the opening of his inquest.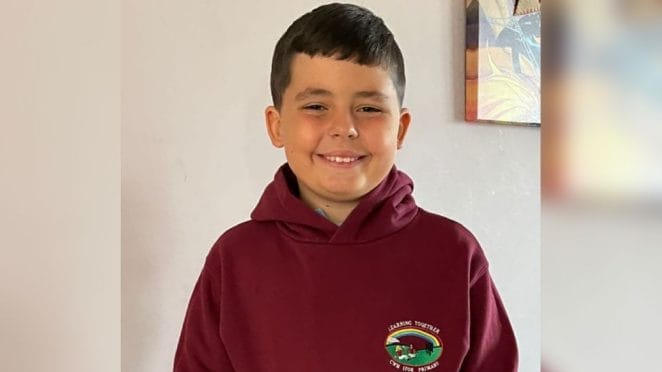 Jack was attacked by a dog as he went inside, and paramedics were dispatched. After sustaining devastating injuries to his neck and head, Jack died at 16:14 GMT.
According to the hearing, Jack was identified by photographs sent to the mortuary manager. The inquest has been adjourned while further investigation is conducted and it will be restarted at a later date.
BBC Wales learned that the dog had stayed at a home in Mountain Ash, Rhondda Cynon Taf, until two days before the attack.
"Several times" by firearms officers, a senior officer said. Lee Jenkins, 34, voluntarily presented himself to police soon after the attack, apparently believing his dog was still alive. "It's not my dog and it's been re-homed since then," Mr. Jenkins added.
Jack's family said they were "utterly devastated" by his death, and that their life would "never be the same." They added: "This is not something any parent should have to write.
We want to say so many wonderful things about our gorgeous boy, but the words just aren't enough. "
"We adore him more than words can express. Our kid made us the happiest parents and family on the planet. He was a kindhearted little boy." "In our hearts, he will be forever. Sweet dreams, Jack, our wonderful son."