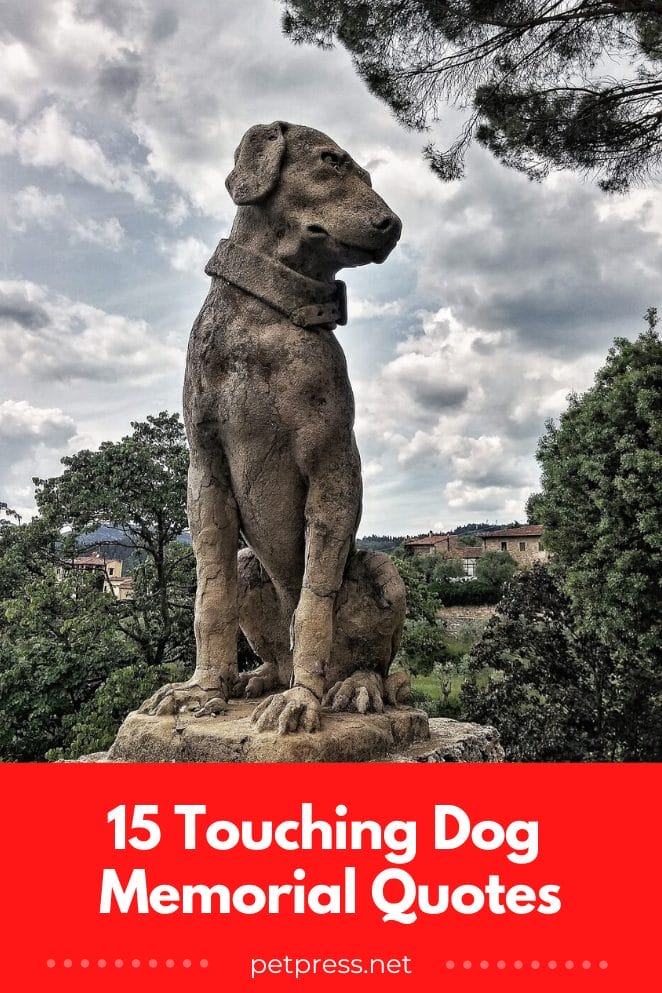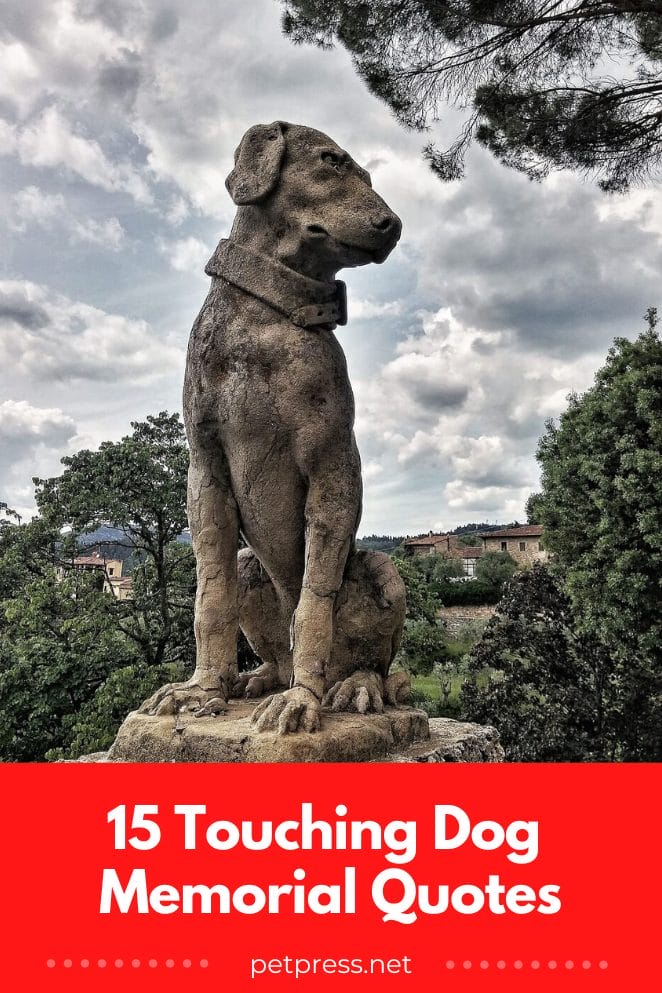 We all love our furry friends and sometimes it's hard to express in words just how much they mean to us. When a beloved pup passes away, it can feel like part of your heart has gone with them. During this time dog memorial quotes can be important and comforting.
They help put into words the emotions we have for our loyal companions that have passed away.
Whether you're looking for something humorous or heartfelt, there's a quote out there perfectly suited to capture the joy and sorrow of saying goodbye to an amazing pup.
Let these touching quotes be a source of comfort as you grieve and honor the life of your canine companion.
I crossed the Rainbow Bridge knowing I was loved.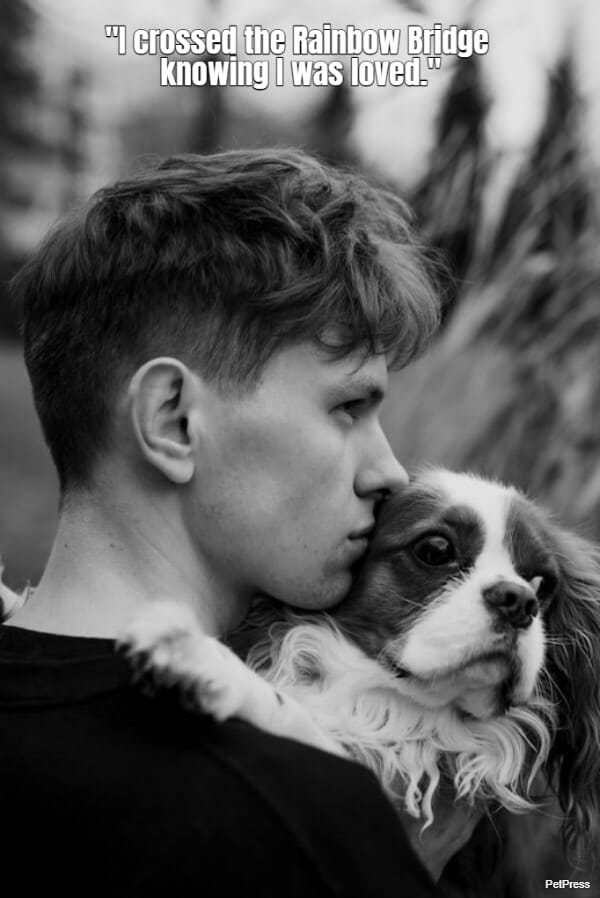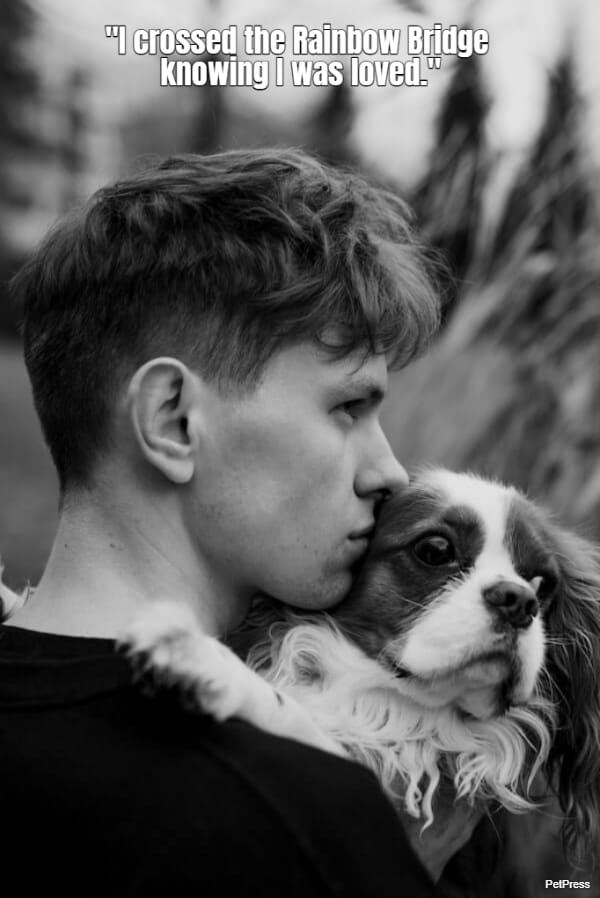 Until one has loved an animal, a part of one's soul remains unawakened.

Anatole France
To live in hearts we leave behind is not to die.

Thomas Campbell
The hardest part of having a dog is saying goodbye.
You have left pawprints on our hearts that will last a lifetime
Our perfect companions never have fewer than four feet.

Colette
Once you've had a wonderful dog, a life without one is a life diminished.

Dean Koonz
You do not own a dog. You have a dog. And the dog has you.

Chelsea Handler
No longer by my side, but forever in my heart.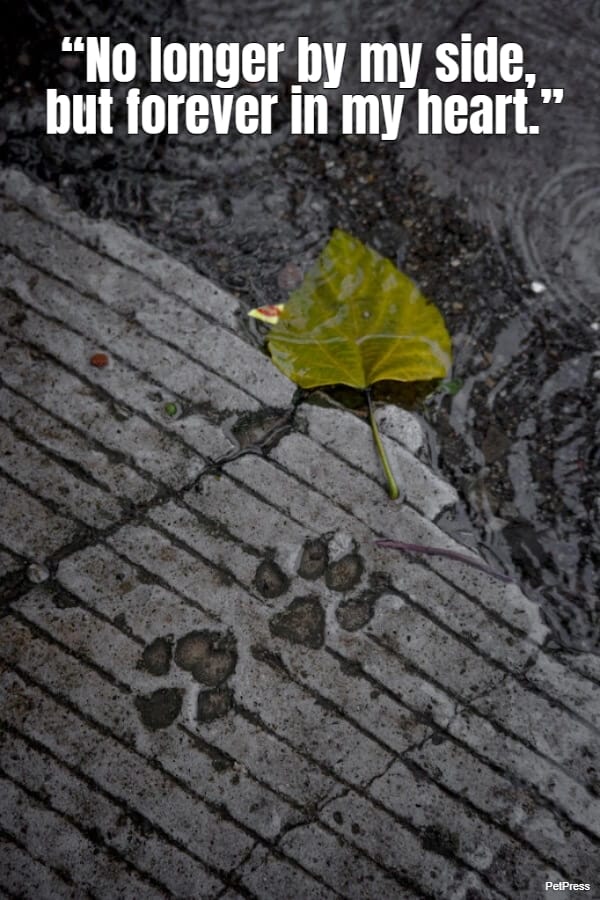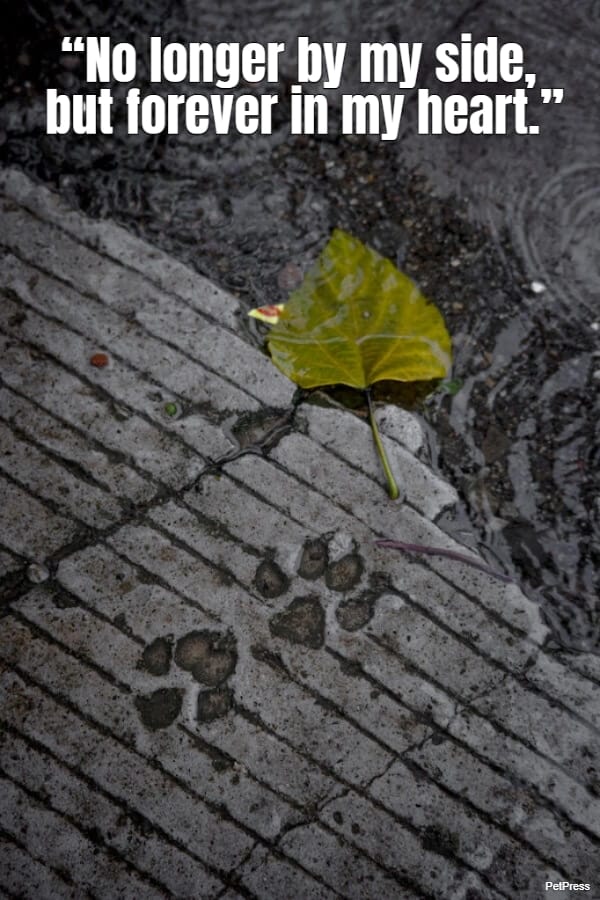 Until the day we meet again on the Rainbow Bridge.
It's impossible to forget a dog that gave you so much to remember.
One lives in the hope of becoming a memory

Antonio Porchia
How lucky I am to have something that makes saying goodbye so hard

Winnie The Pooh
A rose will still be a rose in heaven, but it'll smell ten times sweeter.

Meg Woodson
Forever loyal, forever loved.
No matter how long or short a pup's life may be, their impact on our lives can last a lifetime.
Dog memorial quotes can help us remember and celebrate the special bond that we have with all of our four-legged friends, both while they are here with us and after they have gone.
We will always remember them, laugh at fond memories, and cherish the time we were blessed to spend together.
These quotes can help us honor our furry friends and remember all the joy they brought to our lives.
They remind us that although our four-legged companions are no longer here in body, their spirit will always remain with us.