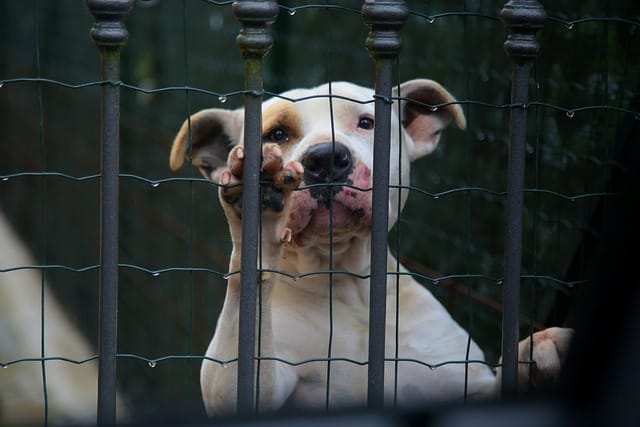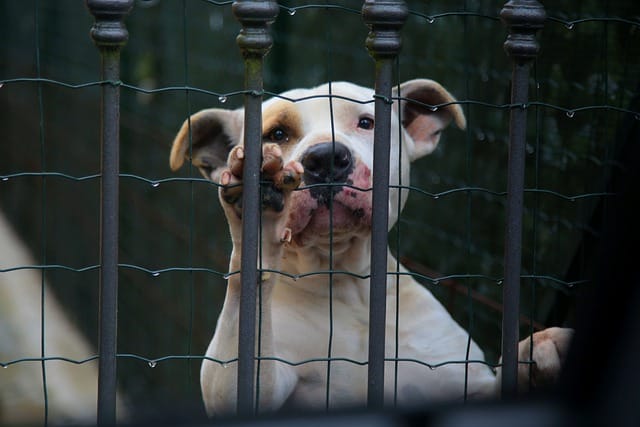 The Humane Society of Missouri announced on Monday that it had rescued 42 dogs, including puppies as young as a few days old, from one of the most notorious breeders in the United States.
The animals were seized by law enforcement officials with the Animal Cruelty Task Force.
Irish Terriers, Schnauzers, Cairn Terriers, and Yorkies were among the breeds rescued from Heartland Irish Wolfhounds, which had more than 100 animals seized and received a civil penalty of $100,000 in 2008.
Officials say many of the dogs have significant health issues stemming from years of inadequate care at Heartland Irish Wolfhound. Some were found with open wounds, hair loss and ear infections.
Veterinarian Dr. Abigail Curtis examined the dogs and found several with untreated broken bones, ruptured eye sockets, broken teeth and heart murmur.
According to reports, many of the rescued puppies did not have enough fur to cover their bodies because they were living in filth filled rooms at Heartland Irish Wolfhound.
According to the Humane Society of Missouri, Cedarcrest has a long history of being a poor breeder.
The site has been the subject of several legal actions filed by the attorney general of Missouri over the last 25 years.
The Missouri Attorney General's Office announced a temporary restraining order against Cedarcrest and its owner, Marilyn Shepherd, for ACFA infractions in July 2020.
Among the violations were ones of operating without an ACFA license. On Monday, Shepherd's "hobby or show" breeder license was permanently revoked, according to the Humane Society's statement.
The dogs removed from Heartland Irish Wolfhound and two other facilities in Missouri were taken to the Humane Society for care and evaluation.
Officials say they will be put up for adoption once they have been medically evaluated and deemed healthy.
"This is a great day for these dogs," said Kathy Warnick, president of the Humane Society of Missouri.
Call the local police and the Humane Society of Missouri's Animal Cruelty Hotline at (314) 647-4400 to report an animal in danger or being neglected or abused.