Female guinea pigs are called by sows and they tend to be quieter, less active and shy compared to the male guinea pigs. But it doesn't mean that they can't be a good pet, if you spend more time and establish a connection with them, they can be entertaining, cheerful that will make you love them. If you have female guinea pigs, here are our recommended female guinea pig names.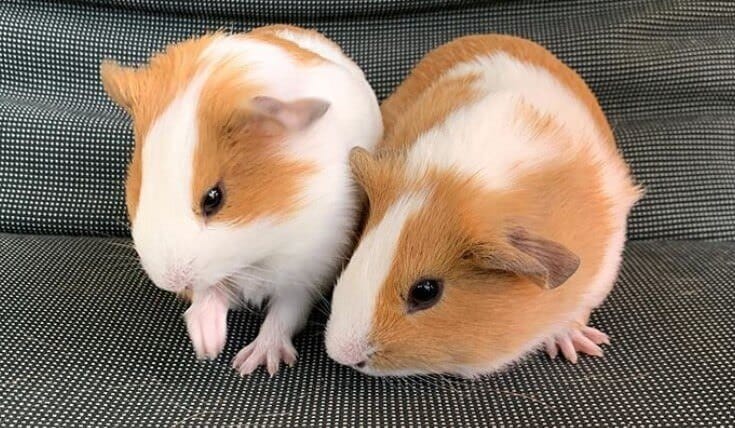 Female Guinea Pig Name Ideas
Joy
Tinkerbell
Miss Piggy
Ermintrude
Lily Blossom
Sunshine
Gretel
Prudence
Cressida
Cookie
Flora
Pumpkin
Nutella
Guinivere
Peaches
Dolly
Evie
Sophie
Pinky
Topsy
Adora
Coco
Penny
Peanut
Sugarplum
Ginger Nut
Jinx
Peach
Bailey
Cloud Chaser
Redd
Rapunzel
Wilma
Betty
Ruby
Poppy
Cuddle
Popcorn
Ariel
Kiki
Dora
Tiny
Flurry Heart
Belle
Baby
Beatrice
Princess Peach
Maxella
Cupcake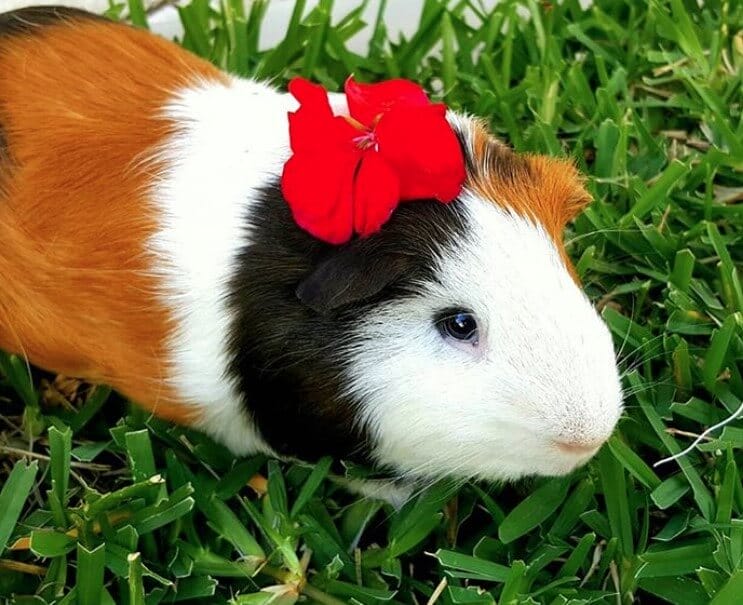 Sweetpea
Jojo
Angelina
TwinkleToes
Sweetie
Cleopatra
Princess Cadence
Esmerelda
Fuzzy Bear
Sprinkles
Sunburst
Maggie (Mags)
Nutmeg
Lily
Lychee
Cottonball
Rainbow Dash
Twilight Velvet
Sugar Belle
Claudette
Mopsy
Portia
Cleo
Georgie Pig
Flopsy
Maple
Sugar
Nikki
Rubella
Apple Strudel
Bilberry
Sugarcoat
Jasmine
Tesla
Alberta
Apple Rose
Custard
Hazel
Peggy
Merry
Snowdrop
Peachy Pie
Princess Ember
Priscilla
Crystal
Willow
Bubbles
Florence
Miss Tiggywinkle
Ava
Indigo
Thumbelina
Amy
Saffron
Rosie
Butterscotch
Sketchy
Winnie
Sapphire
Gabby
Ginny
Blackberry
Fluffy
Trixie
Sophia
Izadora
Clementine
Agate
Sunny Daze
Betty Boop
Rosebud
Sofie
Princess Diana
Princess
Pond
Honey
Rosanna
Woody
Sweetheart
Oreo
Chica
Furball
Pipsqueak
Princess Amore
Bramble
Waffle
Luna
Princess Luna
Goldilocks
Nana
Woolly
Applejack
Izzy
Persia
Marjorie
Princess Blueblood
Pigglepops
Snowy
Apple Pie
Pixie
Alice
Piglet
Rouge
Angel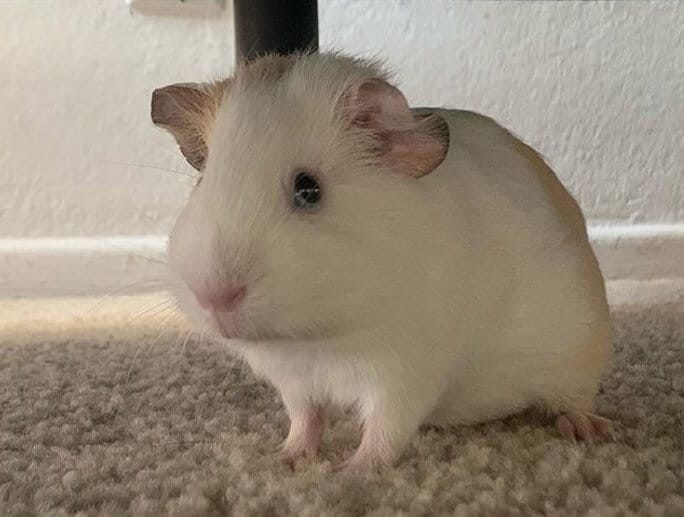 Brandy
Bumblesweet
Sunny
Maud
Blueberry
Ladybug
Princess Celestia
Matilda
Cotton Candy
Buttercup
Tulip
Tina
Fleur
Flossie
Paloma
Sally
Josie
Pippa
Blossom
Rarity
Twitch
Angelica
Ginger
Tabitha
Princess Poppy
Rosemary
Goldie
Daisy
Pinkie Pie
Jaffa
Pandora
Twilight Sparkle
Minnie
Amethyst
Cherry Blossom
Giselle
Agnes
Rosy Posy
Queenie
Mavis
Sparkles
Fluttershy
Wafer
Princess Buttercup
FiFi
Molly
Avery
Cookie Crumbles
Zelda
Bluebell
Tori
Apple Bloom
Bella
Cinnamon
Cinderella
Female Black Guinea Pig Names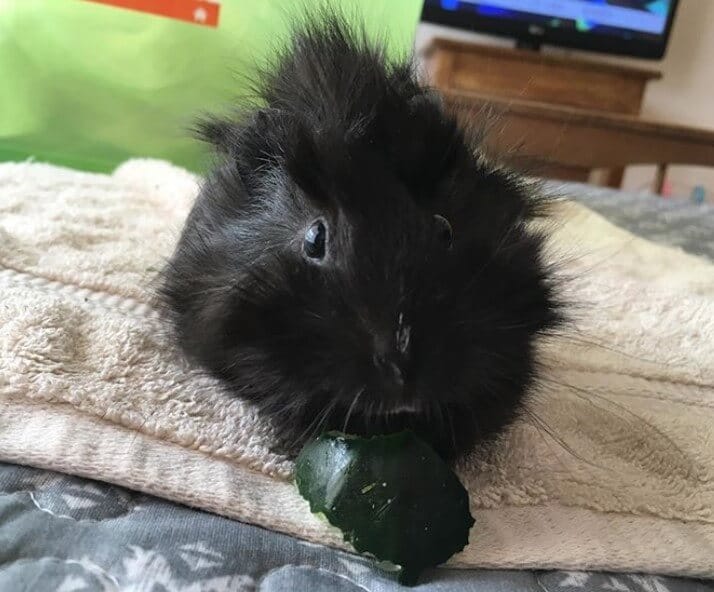 Jet
Morticcia
Noir (black in French)
Beans
Onyx
Raven
Stella
Chip
Charcoal
Spot
Boo
Midnight
Spooky
Inky
Licorice
Shadow
Star
Elvira
Pitch
Moon
KitKat
Ember
Blackie
Dot (Dottie)
Magic
Blackberry
Luna
Leila
Dreamy
Trixie
Female White Guinea Pig Names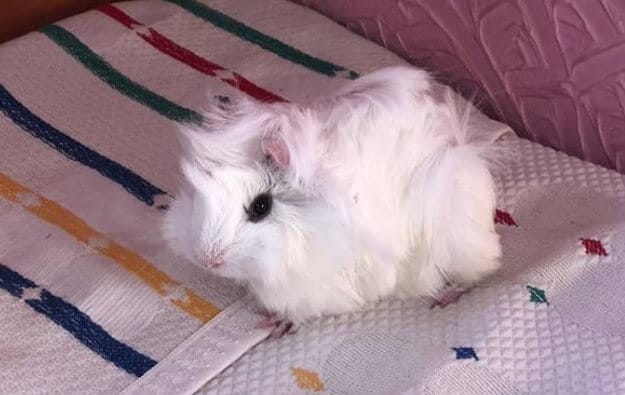 Cloudy
Cream
Crystal
Icy
Alaska
Pearl
Snowshoe
Magnolia
Misty
Bianca
Frosty
Milkshake
Gardenia
Ghost
Lily
Diamond
Dewdrop
Chilly
Spirit
Sugar
Cadbury
Harmony
Dovey
Crush
Angel
Slushie
Ivory
Female Ginger Guinea Pig Names
Sunny
Fiona
Ginny
Gingie
Christmas
Cayenne
Lucy
Raine
Pepper
Annie
Amelia
Scarlet
Leaf
Cinnamon Stick
Autumn
Ariel
Red Velvet
Blush
Guinea Pig Names for Girl Pairs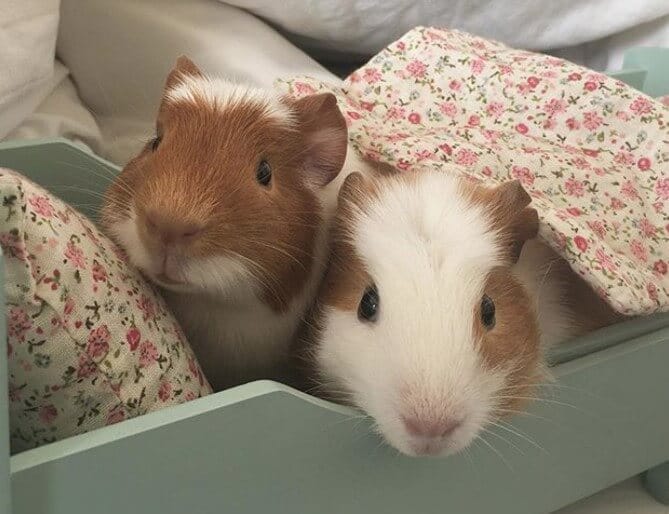 Ginnie & Winnie
Rosemary & Sage
Holly & Polly
Pixie & Elfie
Sunny & Sparkles
Cookies & Cream
Ava & Mia
Rosie & Posie
French & Saunders
Minnie & Winnie
Peaches & Cream
Julie & Julia
Jenny & Penny
Dolce & Gabbana
Hansel & Gretel
Mona & Lisa
Eden & Savannah
Dolly & Polly
Ruby & Rosie
Daisy & Maisie
Elsa & Anna
Holly & Ivy
Cherry & Blossom
Clementine & Tangerine
Dora & Nora
Hanna & Barbera
Twinkle & Glitter
Jess & Jenn
Ruby & Sapphire
Mary Kate & Ashley
Ava & Evie
Lexi & Allie
Daisy & Clover
Edina & Patsy
Stella & Grace
Hetty & Betty
Jasmine & Lavender
Trixie & Dixie
Bluebell & Tulip
Luna & Sol
Thelma & Louise
Flora & Fauna
Polka & Dot
Queenie & Princess
Faith & Hope
Cagney & Lacey
Jennifer & Jemima
Milly & Molly
Hailey & Hannah
Having guinea pigs as pets would be a great idea. If you want to view for more guinea pig names, we still have the best guinea pig names list.