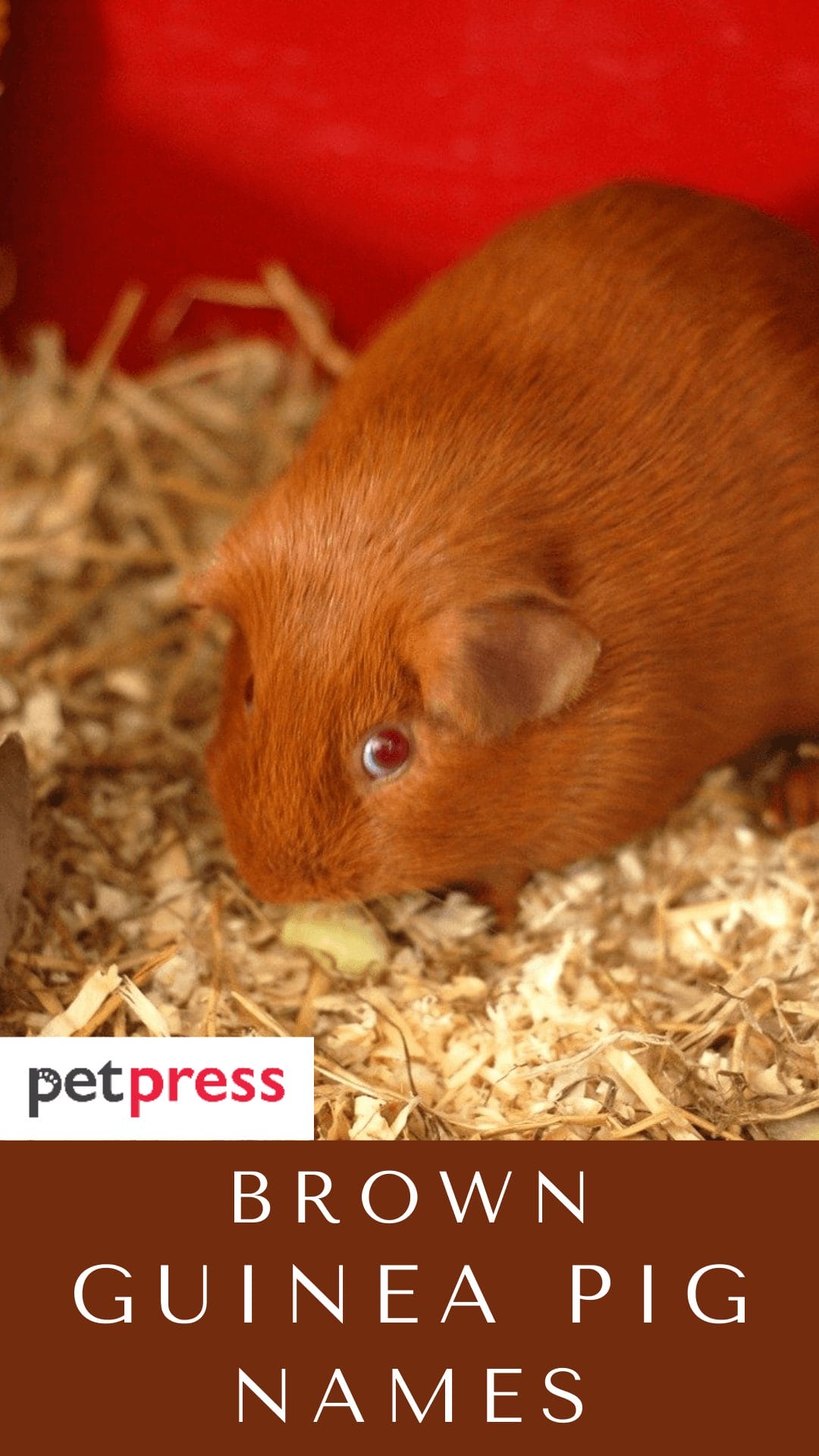 Looking for the perfect name for your new brown guinea pig? There are so many things to consider when naming your new guinea pig. Do you want something unique, or traditional? Something clever, or cute?
We've compiled a list of the best names for brown guinea pigs. Whether you're looking for a funny or cute name, we've got you covered.
So read on to find the perfect name for your new brown furry friend!
Male Brown Guinea Pig Names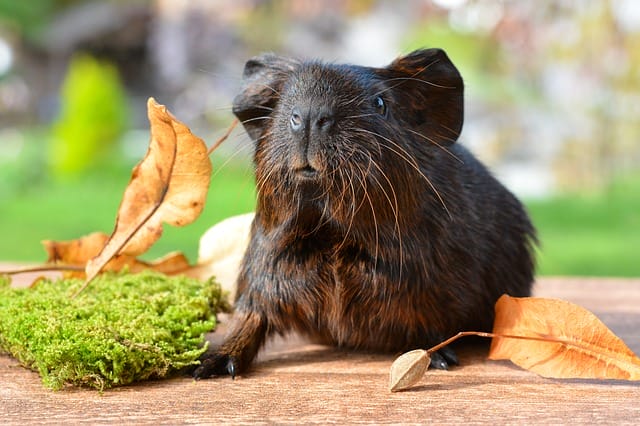 Rolo
Suede
Cashew
Brun (brown in Swedish)
Chewbacca
Rambo
Beer
Buster Brown
Porter
Meatloaf
Molasses
Dunkin/ Duncan
Jim Beam
Reeses
Teddy/ Teddy Bear
Caramel
Woody
Umber
Health
Scooby
Canoli
Rocky
Bear
Buckeye
Cola
Guinness
Wonka
Whiskey
Count Chocula
Dusty
Hershey
Burnell
Chip
Romeo
Rusty
Braun (brown in German)
Cadbury
Chestnut
Hickory
Charlie Brown
Peanut
Mahogany
Moose
Bosco
Mudd
Scotch
Butterscotch
Starbuck
Tanner
Jack Daniels
Female Brown Guinea Pig Names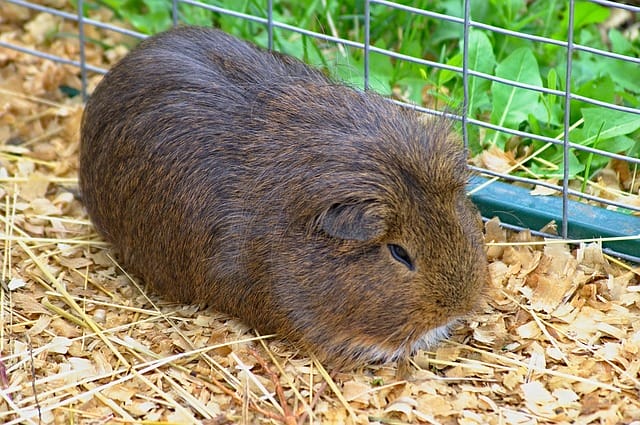 Muffin
Sabra
Bahama
Tuscan
Ruby
Ginger
Sorrel
Tiramisu
Tawny
Curry
Cocoa
Merlot
Sepia
Tootsie
Amaretto
Cinnamon
Autumn
Brunette
Henna
Amber
Chili
Sierra
Chablis
Valentine
Espresso
Khaki
Penny
Coffee
Summer
Carmela
Brown Sugar
Godiva
Kahlua
Rose
Honey
Kitkat
Sherry
Acorn
Brandy
Bambi
Clove
Scarlet
Bailey
Cookie
Hazel
Sahara
Unisex And Gender Neutral Brown Guinea Pig Names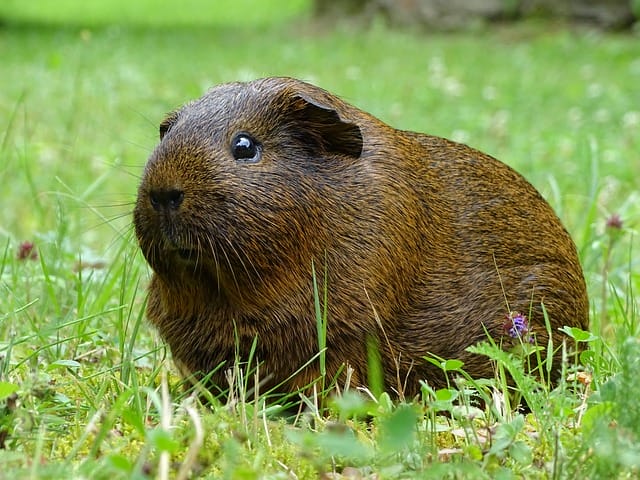 Nestle
Java
Pretzel
Cappuccino
Pepsi
Cedar
Arizona
Walnut
Beans
Nutella
Oatmeal
Beige
Auburn
KitKat
Copper
Sable
Chocolate
Mocha
Molasses
Nutmeg
Soy
Yogi
Sedona
Clove
Almond
Latte
Reeses
Smores
Twix
Coffee
Toast
Umber
Acorn
Snickers
Gravy
Root Beer
Anise
Truffles
Fudge
Suede
Sienna
Syrup
Brownie
Brew
Brown And White Guinea Pig Names
Guinness
Cider
Pepper
Noodles
Cookie
Bear
Brandy
Cashew
Truffles
Moose
Peaches
Amber
Pumpkin
Nutmeg
Maple
Autumn
Snickers
Forest
Dusty
Pancake
Cinnamon
Fudge
Peanut
Chai
Summer
Ember
Ginger
Biscuit
Oatmeal
Teak
Bagel
Donut
Carob
Goldie
Sundance
We hope you enjoyed our list of brown guinea pig names. If you need more ideas, you can visit our complete guinea pig names!