If you're like most pet owners, you want to make sure that your pet is always clean and well-groomed. But sometimes it can be hard to keep up with all of the pet hair and dander that accumulates in your home.
One way to do this is by giving them pet chore printables to help them keep track of what needs to be done.
In this blog post, we will list 10 free pet chore printables for kids that will help them stay organized and keep your home clean!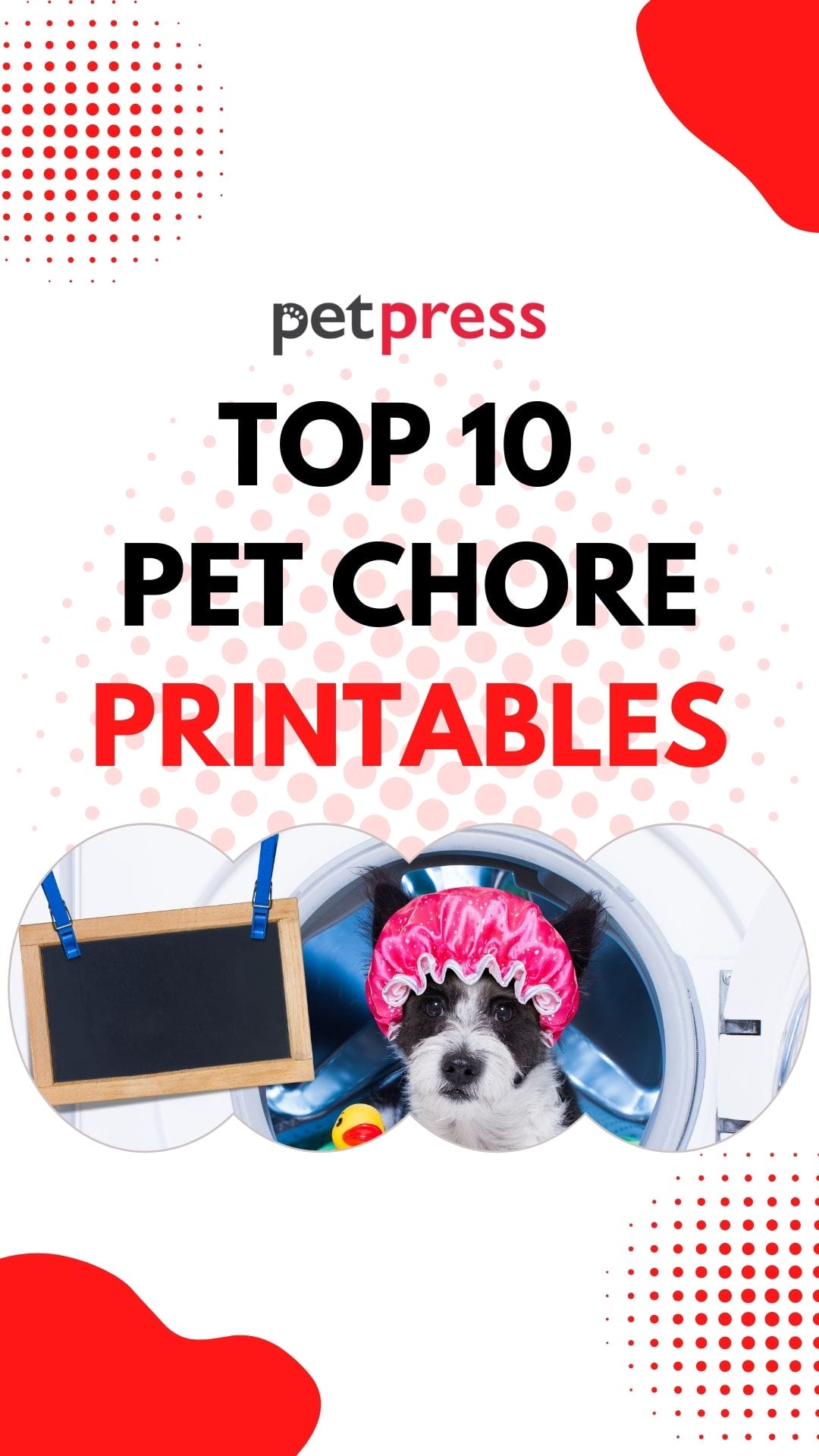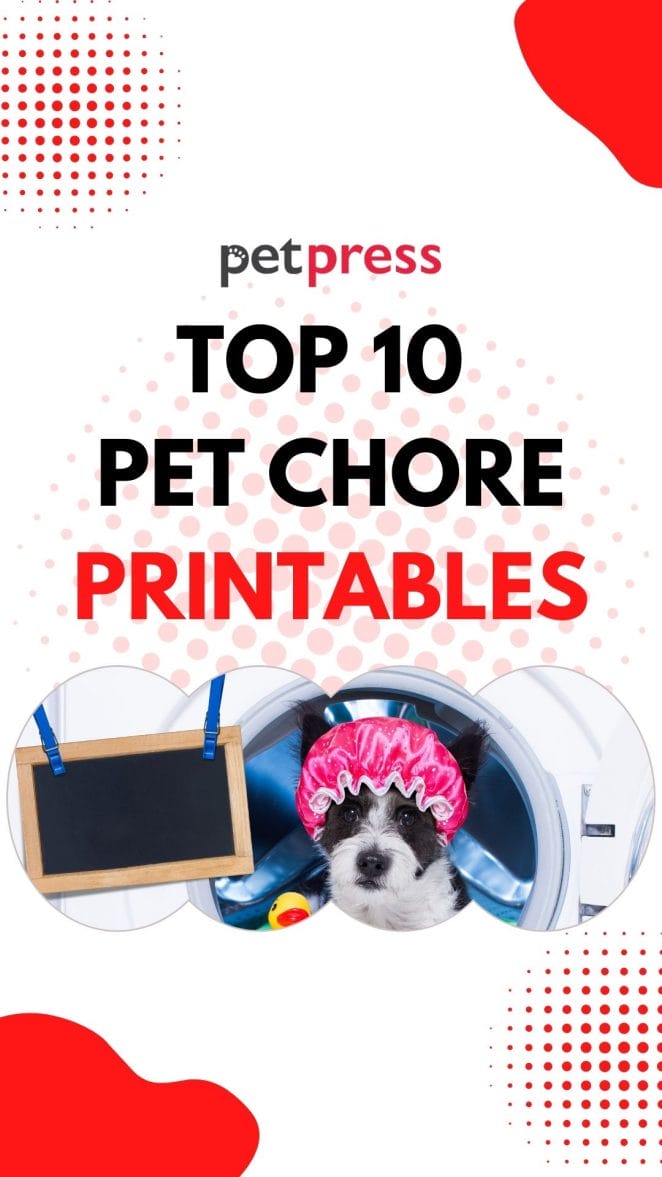 1 – Green Drawing Pattern Pet Chore Chart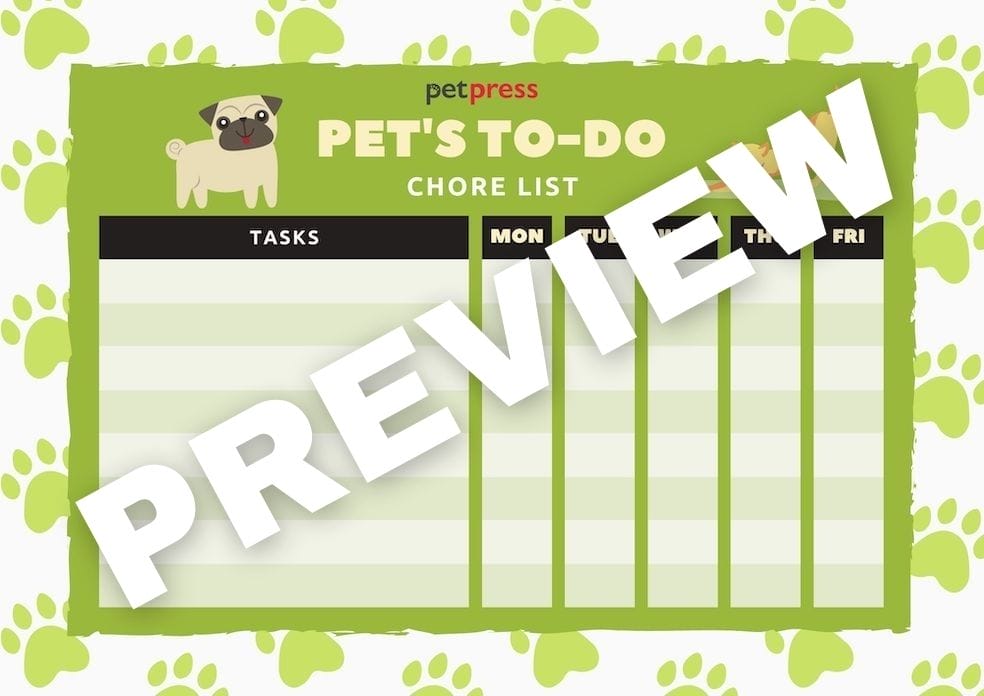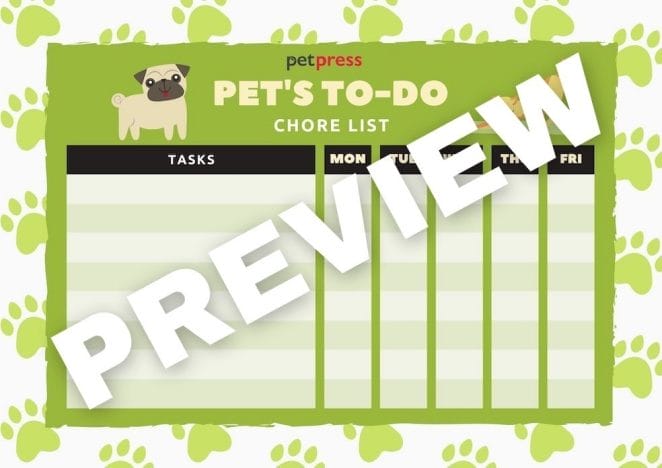 If you love the color green, then this is the perfect printable that should help you organize your pet chores on a weekly basis.
2 – Ivory Paws Chore Chart Planner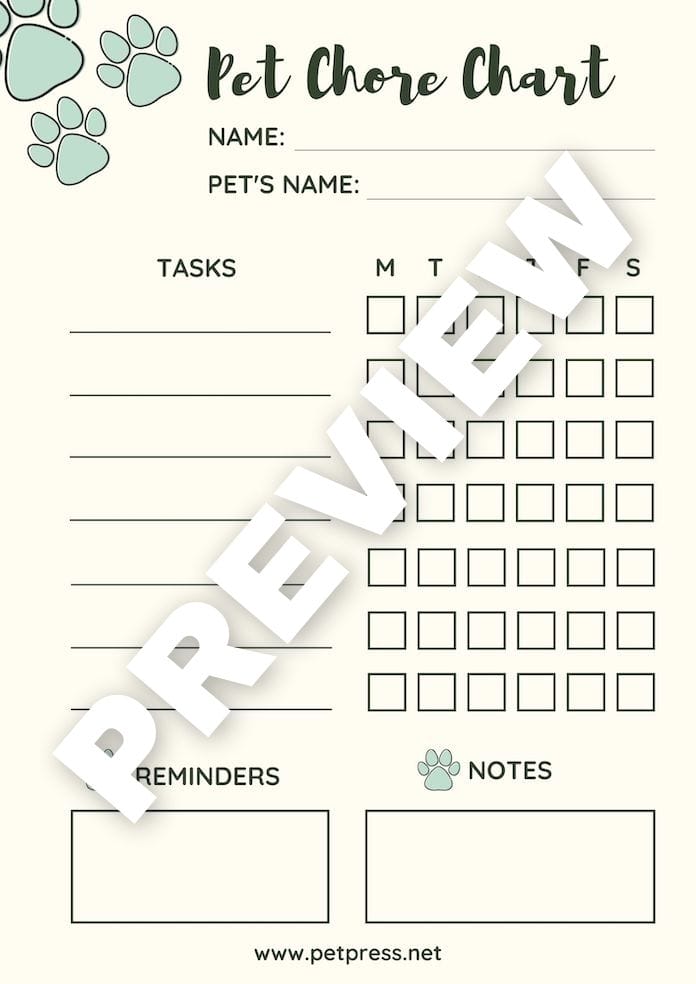 Here is a more organized pet chore chart that covers the 7 days of the week. You could also add a few reminders and important notes too so that your pup wouldn't be left dirty around the house.
3 – Orange Minimalist Pet Chore Charts Planner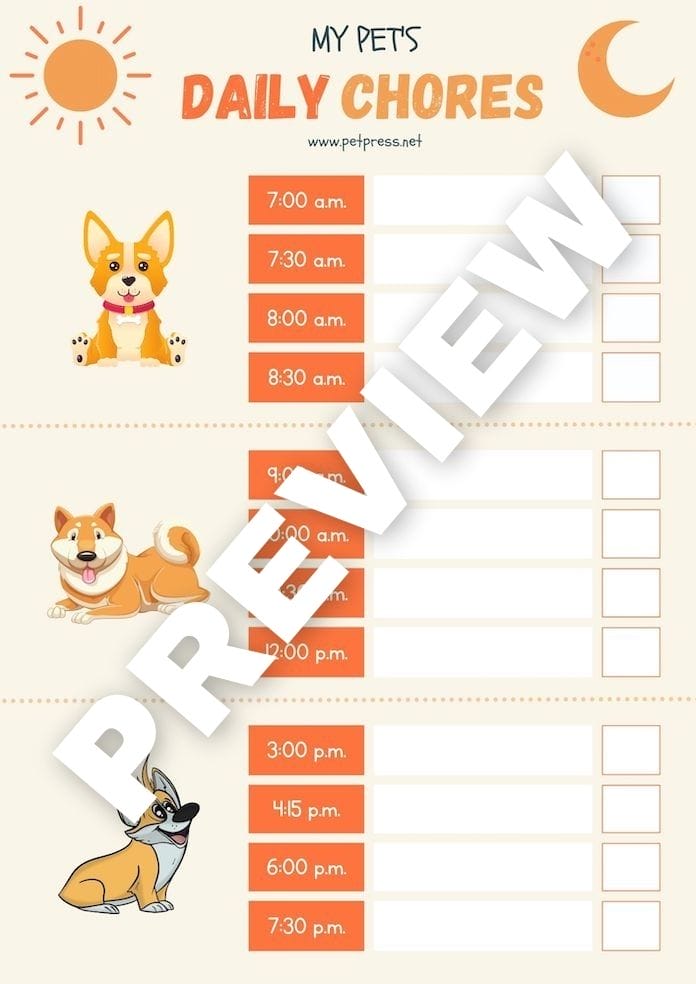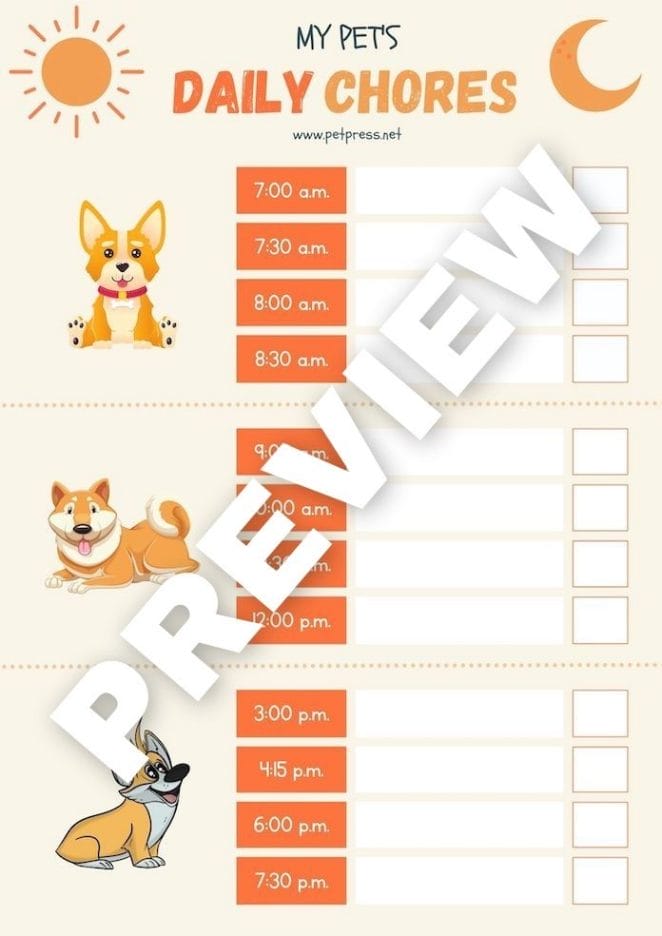 If you have a daily routine, this orange pet chore chart would surely help. It serves as a reminder from morning until the end of the day.
4 – Pet Yellow Blue Chore Chart Daily Planner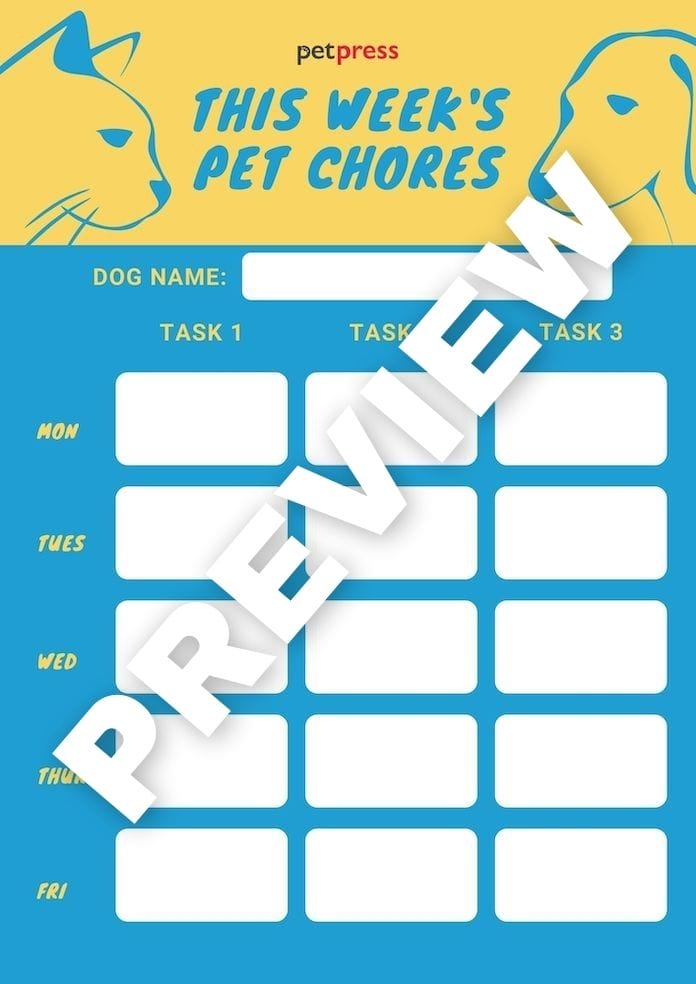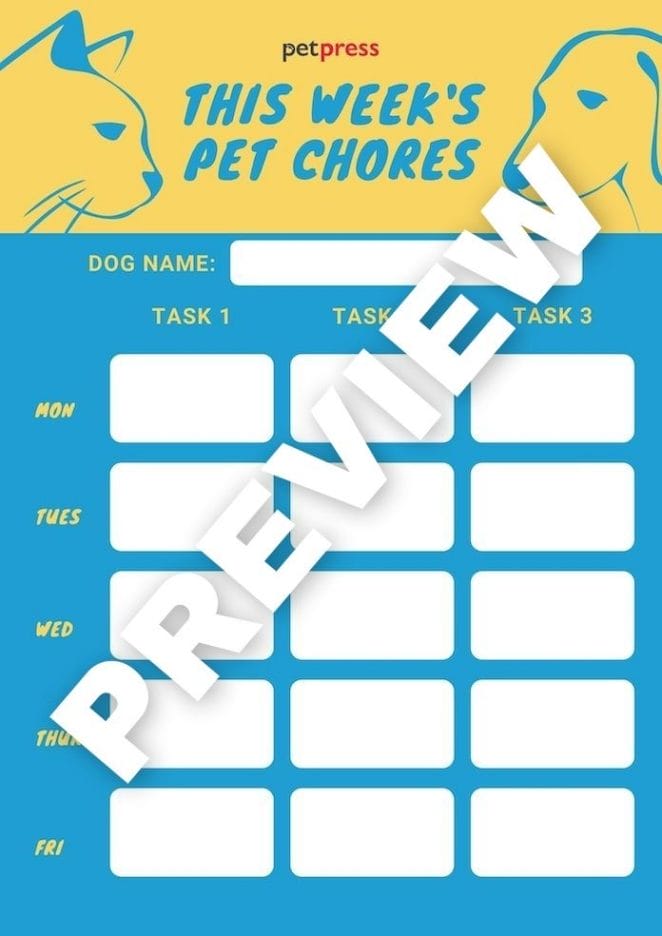 Your house would be really organized with the tasks to include in this printable from Monday to Friday. You can leave this to your pet sitter as well.
5 – Teal Triangles Pet Chore Chart Planner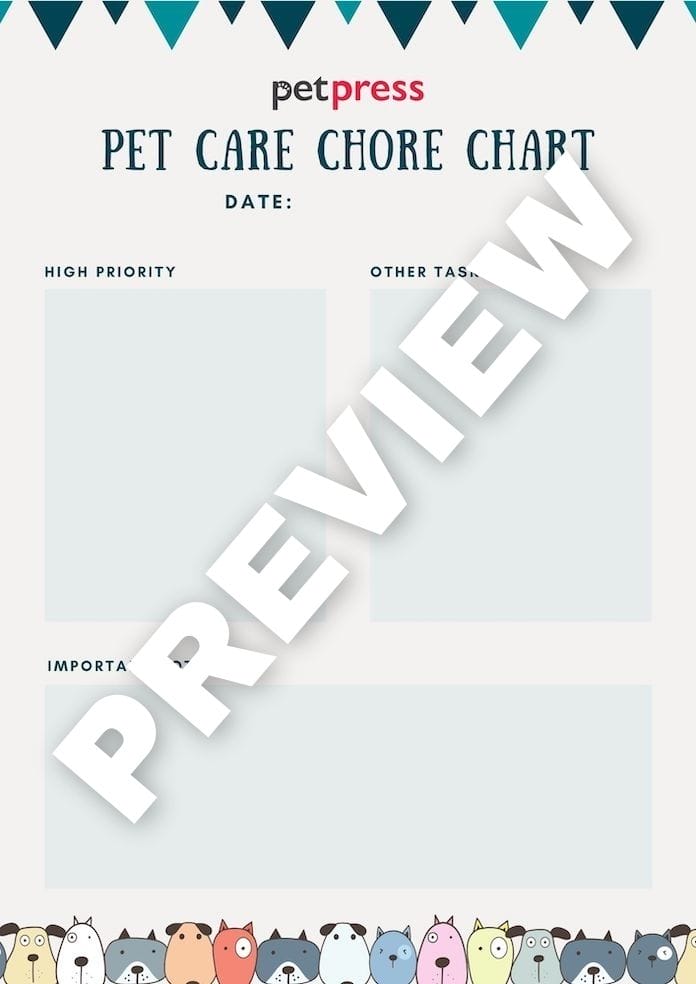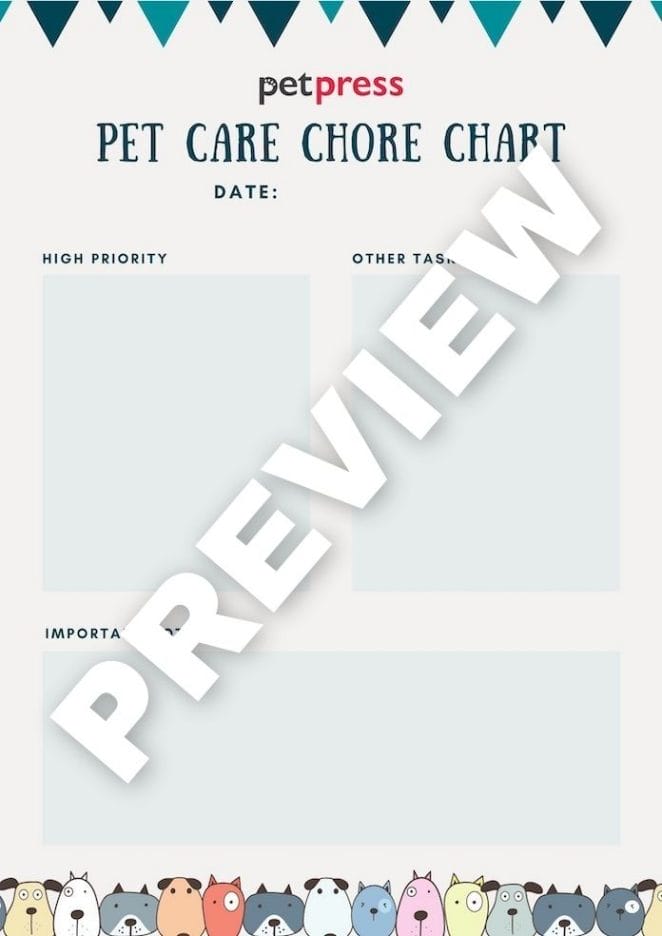 You can list down the tasks that anyone would need to do for your pet. This printable is designed cutely for any kids who would want to help out!
6 – Violet Cute Pet Responsibility Chart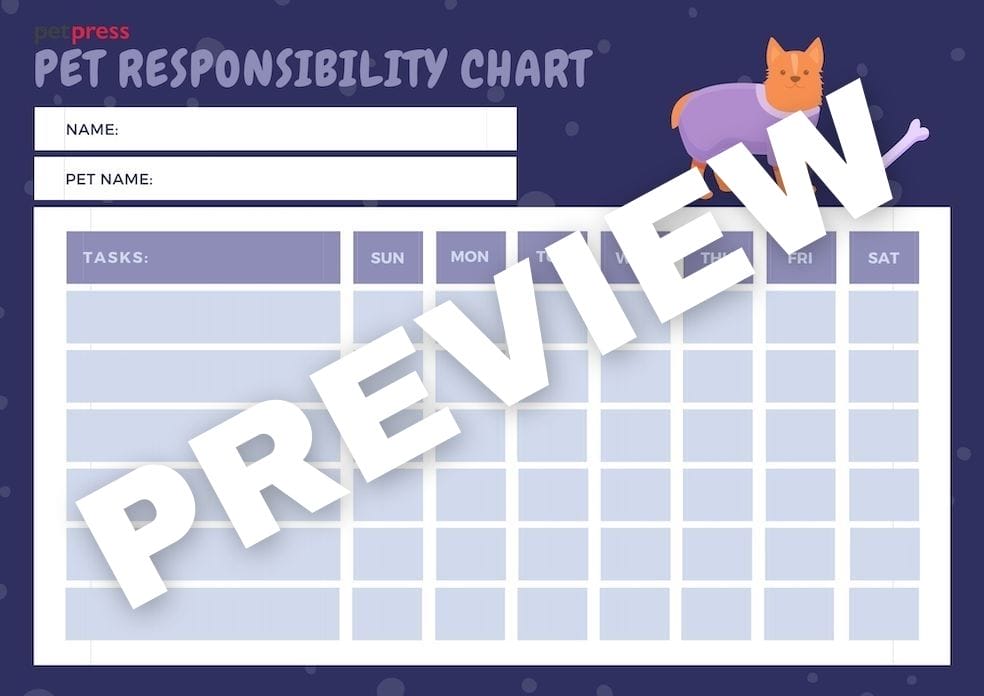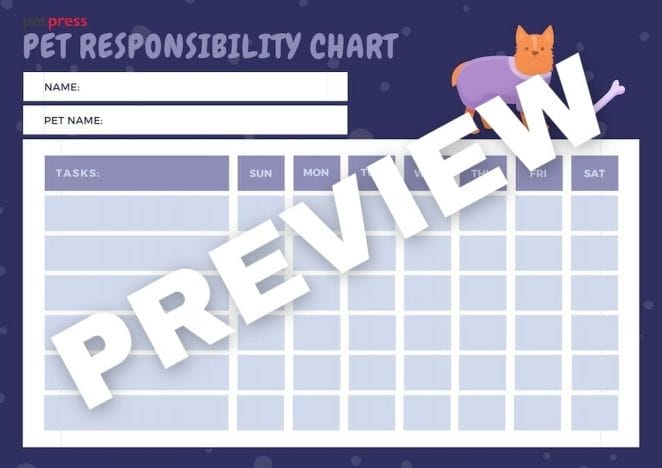 Here's a violet touch pet chore printable that you can freely write your tasks into.
7 – Pink White and Purple Geometric Shapes Pattern Monthly Chore Chart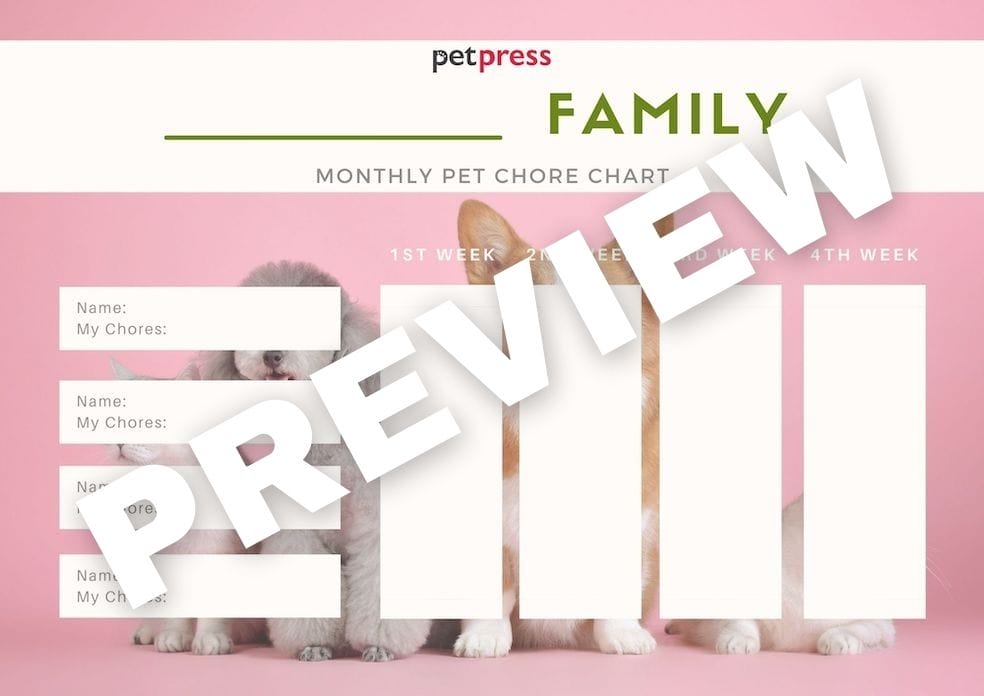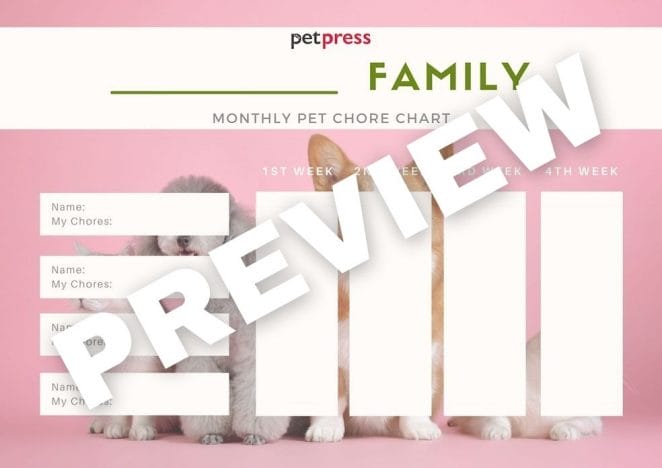 Wouldn't it be fun to have the whole family help in pet chores?
8 – Blue and White Minimalist Chore Charts Planner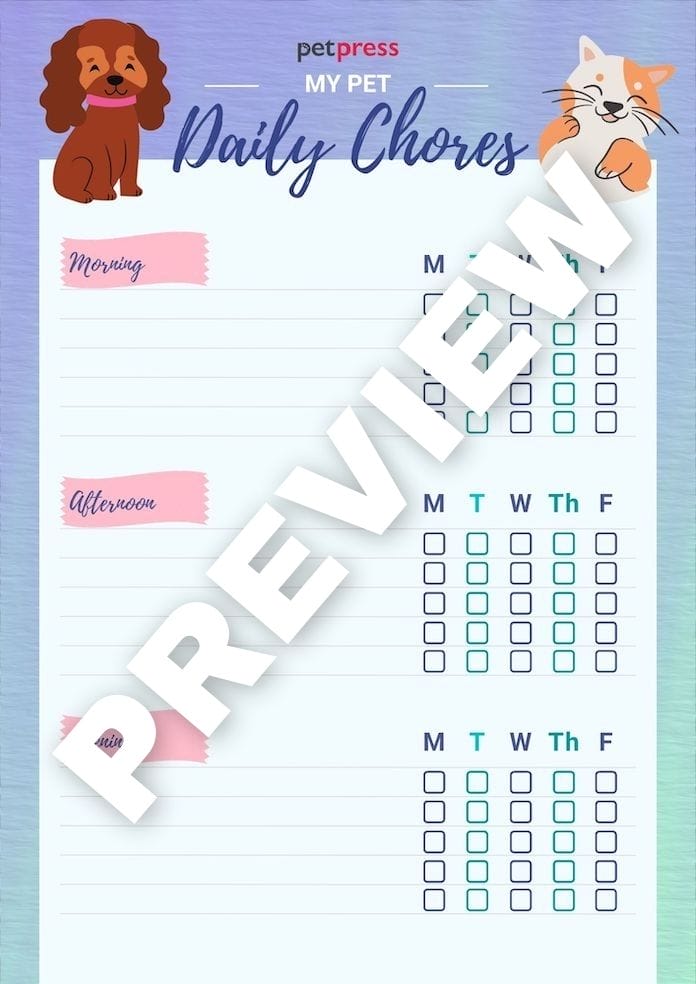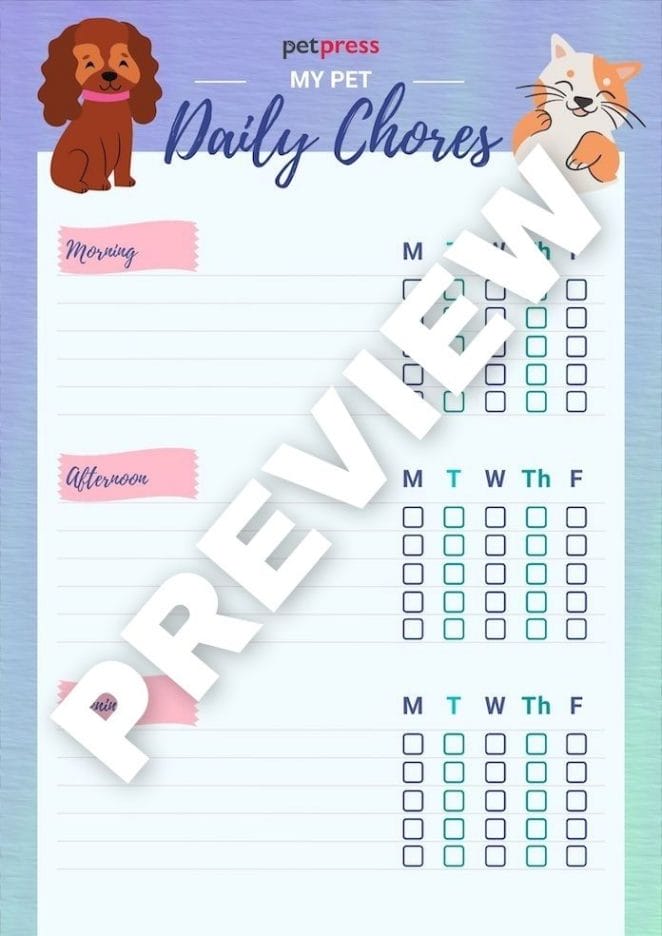 Here's a pet chore chart where you can include tasks for the morning, afternoon, and evening! Make sure to not miss out any tasks for your pet.
9 – Green Orange Pet Toddler Chore Chart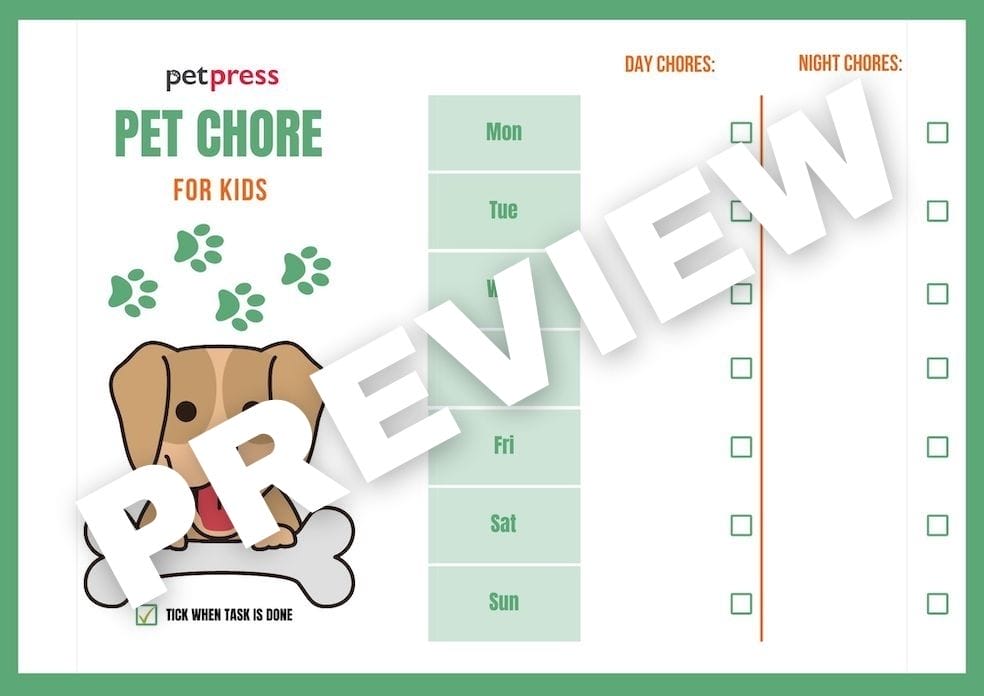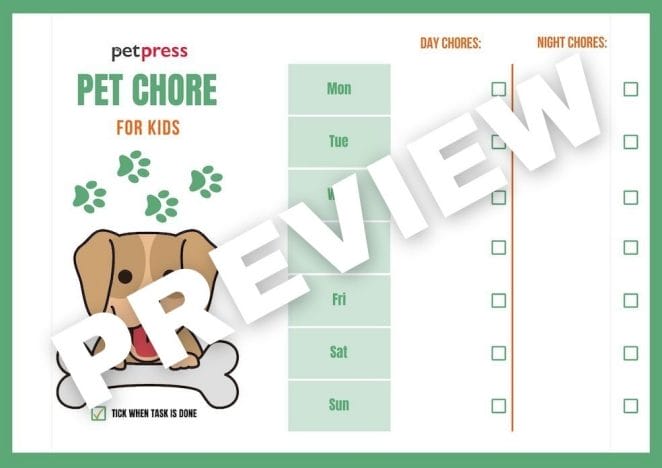 This is a more kid-friendly pet chore chart where you can include day and night chores.
10 – Orange and Brown Floral Pattern Pet Chore Chart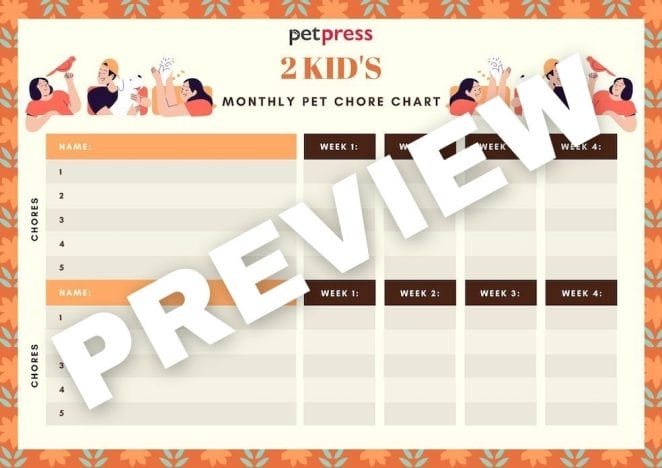 If you have 2 kids and want to split up the pet chores, then this is the perfect pet chore printable!
These printables are designed to make it easy and fun for kids to take on tasks like feeding, walking, and cleaning up after their furry friend.
And best of all, they can be customized to fit your specific needs. So whether you have a dog, cat, or something else entirely, there's sure to be a pet chore printable that's perfect for your family.
Ready to get started? Download and print now!
Other printables: 5 Best Pet Sitter Printables to Download