Roosters are great protectors of a flock and have aggressive behavior against threats. Roosters are also the only bird to be included in the zodiac sign. So if you own one, you might be asking "What should I name my rooster?" Don't worry! We can definitely help you. Here are over 200 most popular rooster names that you can choose from.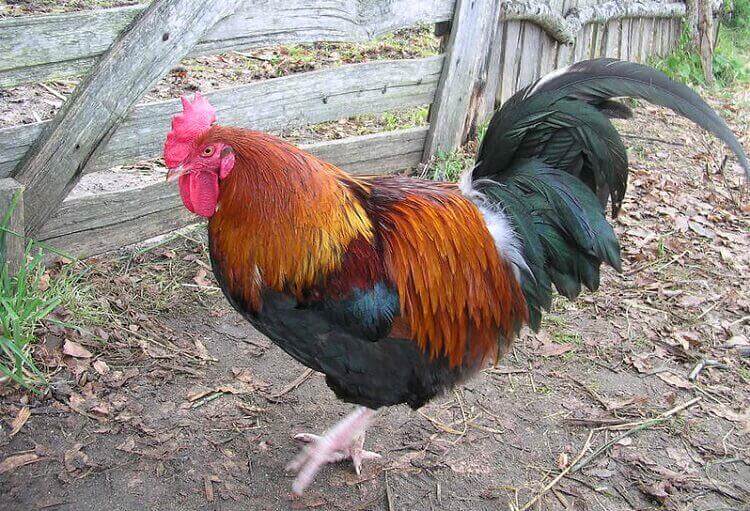 Best Rooster Names
Prince
Carlos
Seigfried
Sting
Peter
Rufus
Felix
Alfred
Daryll
Lorenzo
Tony
Gadget
Spooky
Peck
Hercules
Billy
Stewie
Duke
Rufio
Luigi
Foghorn
Bart
Adam
Elleston
Frank
Brooster
Dr. Pecker
Tom
Fabriano
Pete
Khan
Fabio
Rocket
Elvis
Valentino
King
Ralph
Sampson
Rex
Robin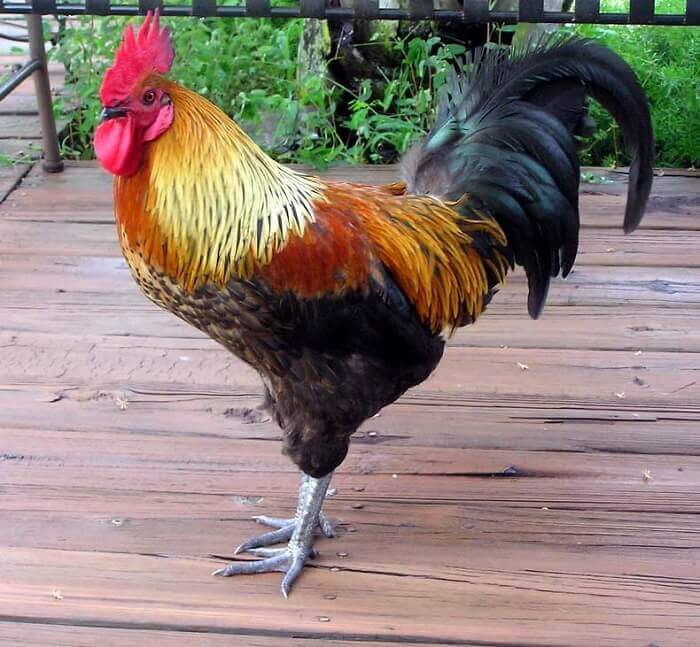 Nico
Leonardo
Rascal
Pierre
Hunter
Costello
Pablo
Huey
Blaze
Mr. Clucky
Goldy
Matthew
Roofio
Sheldon
Rocky
Henry
Miles
Albert
Stewart
Roy
Cricket
Spartacus
Aladdin
Afroman
Giovanni
Bob
Oscar
Texas
Mickey
Cooper
Godzilla
Kenny
Studly
Ted
Spawn
Napoleon
Tyson
Ronnie
Sam
Buggsy
Bruno
Pepper
Hefner
Red Head
Toby
Tommy
Beast
Capone
Robert
Clyde
Quincy
Elliott
Rudy
Smoky
Mick
Joseph
Mr. Brown
Lazarus
Spike
Gaston
Charlie
Huck
Ceaser
Abraham
Ferdinand
Romeo
Bowie
Flynn
Doodle-doo
Butch
Rick
Antonio
Mike
Issac
Taco
Philip
Barney
Mater
Fowler
Eric
Coco
Geraldo
Conan
Funny Rooster Names
Thor
Little Pecker
Harry Potter
Roo Hefner
Cluck Norris
Silver Hawk
Mr. Rooster
Bob Marley
Beckham
Bingo
Flapper
Maverick
Big Papa
Cocky
Arnold Swartz-an-egger
Big Rock
Mr. Twinkle Toes
Einstein
Punky
Big Jake
Genghis Khan
Caesar
Roofio
Godzilla
Nugget
Peter Pecker
Drippy Head
Birdzilla
Mr. Attacker
Dr. Pecker
Napoleon
Roo
Attilla
Big Daddy
Speed Racer
Noodle Back
Mr. Fancy Pants
KFC
Frank
Randy Rooster
Crockpot
Cocky Balboa
Chili Head
Spartan
Alfredo
Dancer
Doodle Doo
Rooster Cogburn
Puff Daddy
Colonel
Dudley
P Diddy
Mader
Bangkok
Russel Crow
Rex Goliath
Baron Von Beek
Goober
Big Red
Harry Handsome
Russell Crow
Mr. Noodle
Colonel Sanders
Alarm Clock
Billybob
Robinson CaRooster
Angry Bird
Gravy Head
Rooster Man
Famous Roosters
Foghorn Leghorn
Steelbeak
Doodle Doo
Sheldon
Rocky
The Raider
Roy
Alfred
Fowler
Chick
Alan-A-Dale
Buck Cluck
Panchito Pistoles
Cluck Yegger
Heihei
Johnny
Scratch
Alectryon
Oscar
Egghead
Randy
Rockhead Rooster
Ernie
Booker
Poyo
Trip
Cornelius
Cocky Locky
Fowlmouth
FAQs
What is a funny name for roosters?
From our list of over 200 rooster names, the best funny rooster names you should consider are Roo Hefner, Bingo, Flapper, Birdzilla, and Puff Duddy.
What should I name my rooster?
Out of our list of 200+ rooster names, Peck and Brooster are the best rooster names. You can also consider Rex, Khan, Foghorn, and Luigi.
What is a famous name for roosters?
Out of our list of 200+ rooster names, there are famous rooster names you should consider such as Sheldon, Steelbeak, Scratch, Cluck, Poyo, and Cocky Locky.
So have you chosen the best rooster name for your feathered friend yet? You can always view back our list of the best rooster names and also funny rooster names too. or you can visit for our best chicken names
If you prefer the visual experience we hand selected our favourites from this list in this video