Fashion and dressing up are not just for humans, our beloved pets want to look stylish too. Moreso, dressing them up is a fun and loving way to show affection and give attention to our dog.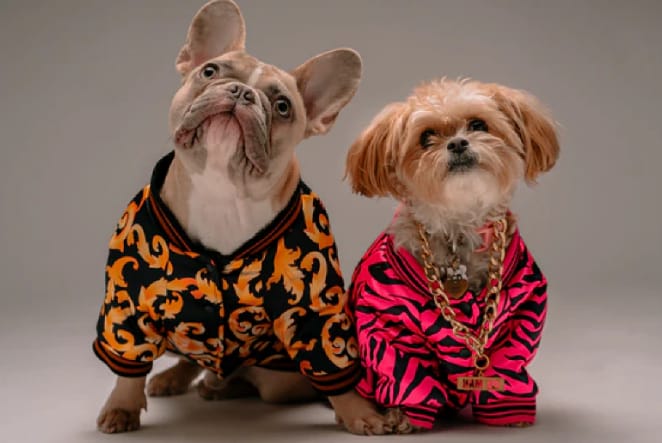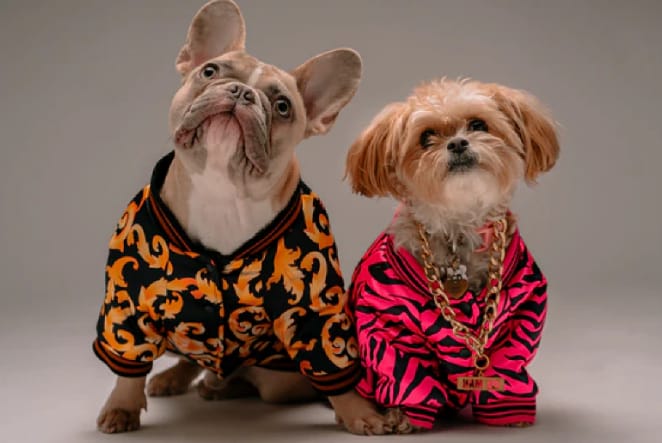 Whether you just want to lounge at home, go on walks to the park or go on a holi-date together, there are plenty of ways to dress up your dog. If you are looking to upgrade your furbaby's look, here are some outfit inspirations for them.
Give The Dog The Best Shoes and They Will Conquer The World
Dog shoes are a quick way to dress up your dog. Just slide them in the perfect pair of shoes, and they will be ready to conquer the world (or the park!). Above all, shoes are ideal for protecting a dog's feet from getting scraped raw. It can also protect them if the ground is freezing cold, scorching hot, or rough.
While there are plenty of types and designs, you have to ensure that you are choosing the most comfortable shoes for them. The wrong shoe can hurt or affect them more if not properly selected.
Sports Clothes, All Day, Everyday!
If you and your dog are just lounging at home all day, having a quick date out in the park, or grabbing a puppuccino from your local Starbucks, laid-back sports clothes are perfect. There are a lot of football jerseys, varsity jackets, and sports onesie made available for your dog. No matter what sports or team you support, you can easily find dog apparel for it. Also, you can show off your team pride and make your dog a part of your favorite team.
You Can Never Own Too Many Accessories
There is a wide range of accessories available for dogs. From tiaras and hats, necklaces and bling, sunglasses and hair ties to collars and bandana. Any outfit that your dog has, you can easily make it more fashionable with this small accessorize. However, you have to be careful in choosing any accessories for your dog since most dogs can easily get irritated by fabrics and other material on their body. You can start with a cool Bow Tie Dog Collar that you can easily detach to dress up or down. A solid accessory like this can be a fashion investment for any pet's wardrobe.
Related: These English Bulldogs wearing Hats will brighten your day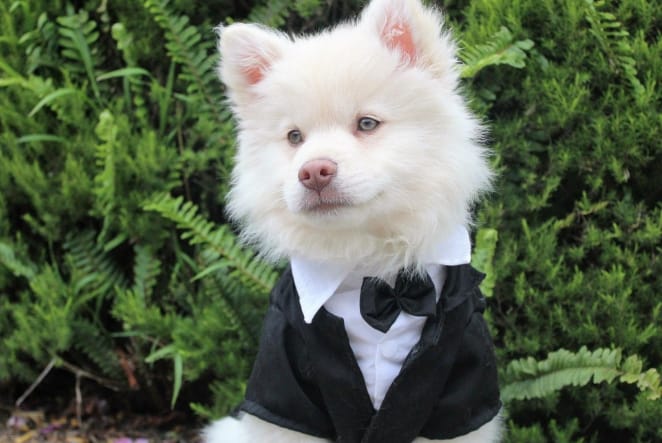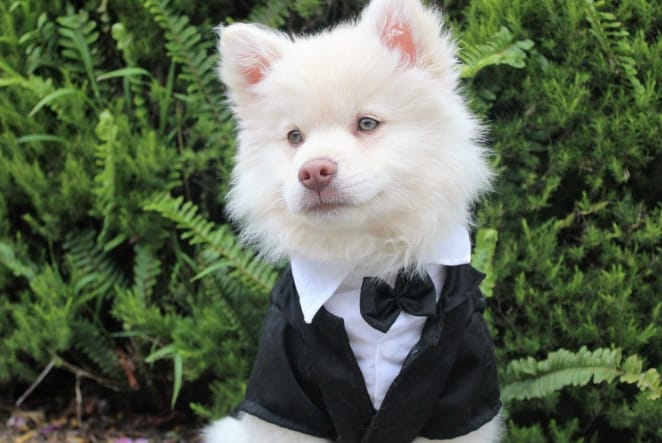 Always Dress Like It's The Best Day Of Your Life
Are you attending a party with your dog or having pictures taken? Or you just simply want to dapper up your beloved furbaby? Then don't worry cause you can get a dog tuxedo or gown for your dog. Believe it or not, there are ready-made or custom-tailored formal attire available for them. If you want your dog to be the belle of the ball, there are dresses you can find made from tulle tutu, satin, cotton that has different styles and designs. For male dogs, you can find tuxedos in every color that can match their coat color.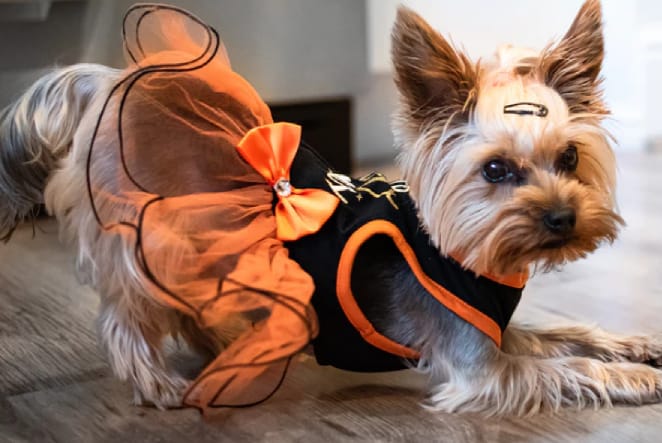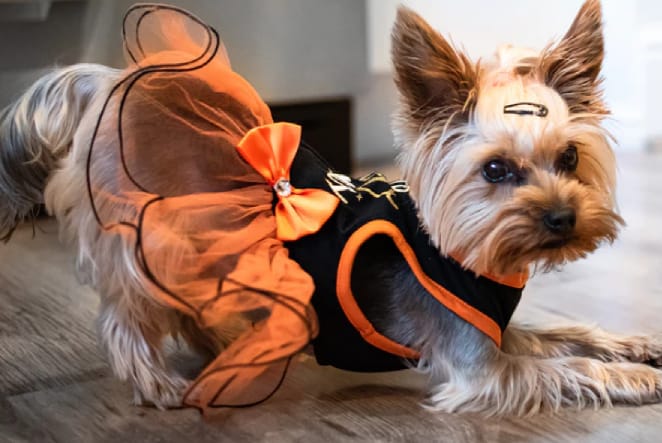 When Given An Opportunity, Wear A Costume
You probably already seen a lot of dogs wearing costumes of all sorts. Dogs dressed up as other animals, dogs dressed up as food, and dogs dressed up as people or celebrities. If your dog likes getting all dolled up, then you can level up the game by making them wear cool, funny, or unique costumes. You can see most Instagram model dogs with their different attire for their content. However, buy costumes made with pet-friendly fabrics only. Also, ensure that it doesn't cover their mouth, nose, and ears to avoid distressing them.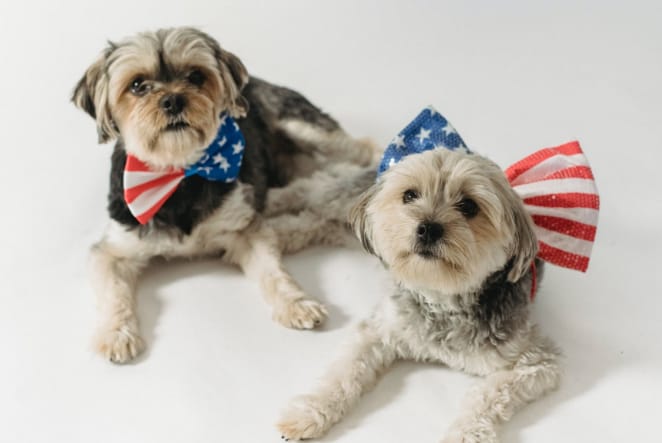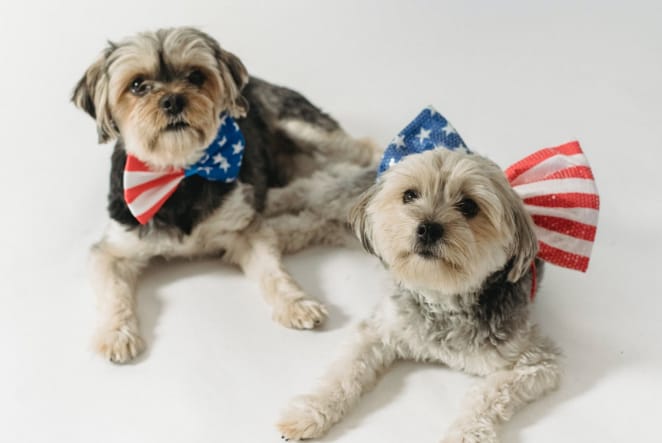 Wear Matching Outfits With Your Best Friend
Since you and your dog share a love for fashion, you can try matching your clothes when dressing up. You can be color coordinated; if your dog wears a white bandana, you can wear a white top. Another option is to match style; if you are wearing dungarees, then find one for your dog too. You can also tone it down by just matching accessories such as bows, necklaces, hats, or shoes.
It can be guaranteed that you will get a lot of looks by doing this. The bonus point is, it doesn't need much effort to match with each other and you can certainly pull off everything.
You can always take a style tip from your Chihuahua.
No matter what look you are achieving, there are many options – from funny and cute costumes, casual and formal wear to accessorize that can quickly glam up your dog. The best thing is you don't have to spend a lot to polish your pet's look. All you need to know when buying anything for your pet is to research well about the market, know the correct measurement, be aware of what to avoid, and consider your dog's comfortability. By doing all of these, you are going to make your dog the most fashionable pet ever.