Horses can`t compete with cars in speed. But they definitely can compete with rare cars in price. Today, the price of thoroughbred horses can value by millions of dollars.🤑🤑🤑
#1

Frankel – $ 130 million.
Frankel is officially recognized as the best and the most expensive racehorse in the world.
Timeform gave Frankel a rating of 147 that is the highest rating ever given to a racehorse. This makes him the greatest racehorse in the history of Royal Sports.
In 2013, Frankel became the most promising stallion producer in the world.
Frankel was valued at $ 200 million in the 2000s. Today his price is $ 130 million.
#2

Fusaichi Pegasus – $ 70 million.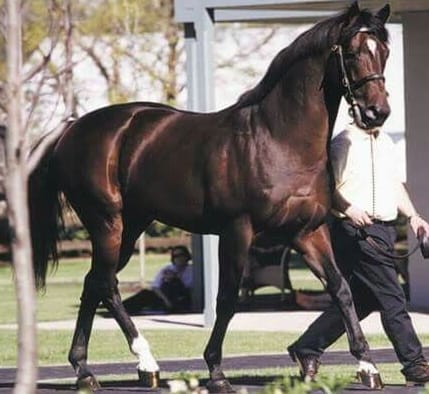 Japanese citizen Fusao Sekiguchi bought this stallion for $ 4 million in 1997.  In 2000, Fusaichi Pegasus won the Kentucky Derby, and by the end of his career had nine starts, six wins, and two losses. Fusaichi Pegasus became one of the most sought-after stallion producers after he ended his race career. In 2000, the Irish Coolmore Stud bought Fusaichi Pegasus paid $ 70 million...
#3

Shareef Dancer – $ 40 million.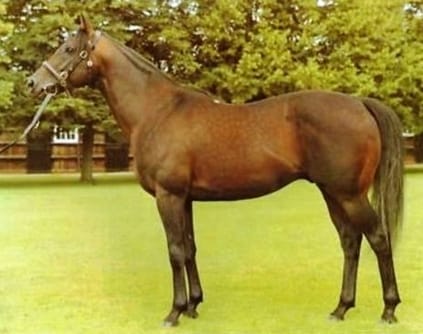 The racing career of Shareef Dancer was brightening. He started five times and won the Group I Irish Derby Stakes at the Curragh and the Group II King Edward VII Stakes.
In 1983 Shareef Dancer was sold to the Emir of Dubai for $ 40 million.
#4

Moorlands Totilas – $ 21 million.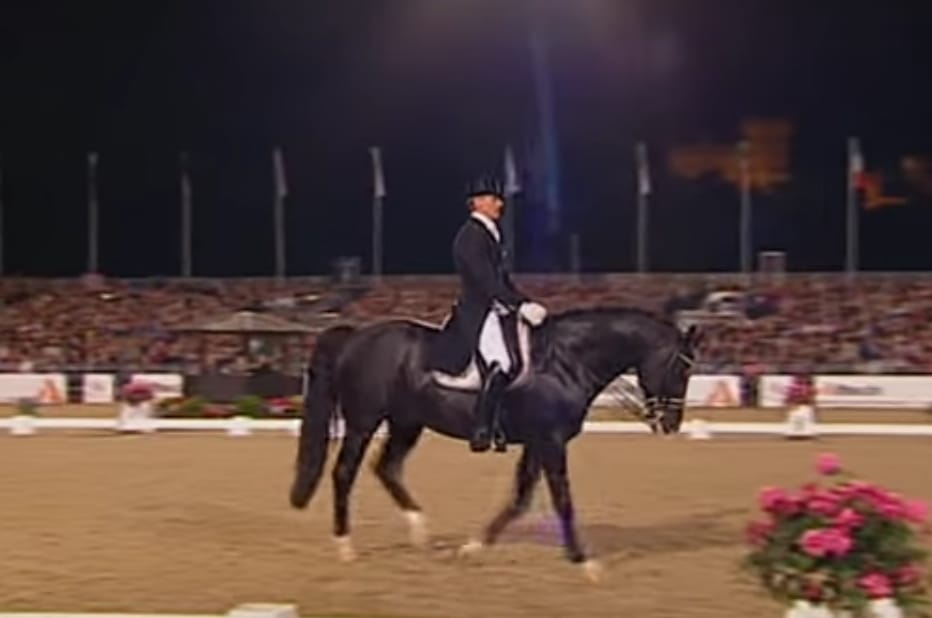 Totilas (nickname "Toto") is a Dutch Warmblood stallion. His career was under the flag of the Netherlands. He was working with his partner Gal. This pair was triple gold medalists at the 2010 FEI World Equestrian Games.
In July 2009, Gal and Toto broke Anky van Grunsven's world record score with a score of 89.50% in Grand Prix Freestyle. and then they broke this record with a score of 90.75% at the 2009 FEI European Jumping and Dressage Championships.
in 2011 Toto was sold to German co-owners for $ 21 million.
#5

Annihilator – $ 19 million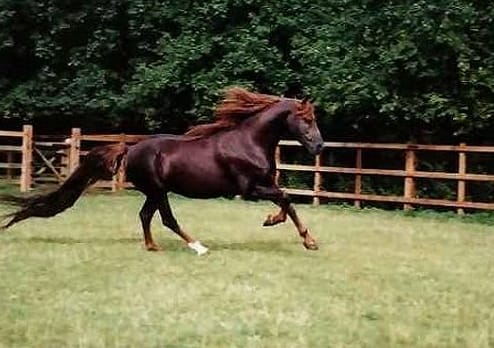 Australian ambler horse named Annihilator was sold in 1989 for $ 19 million and became one of the most expensive horses ever. His distinguishing feature was magnificent chocolate color, beautiful mane, and excellent speed.
At the hippodrome, Annihilator won 6 races. The stallion's racing career was completed in 2012.