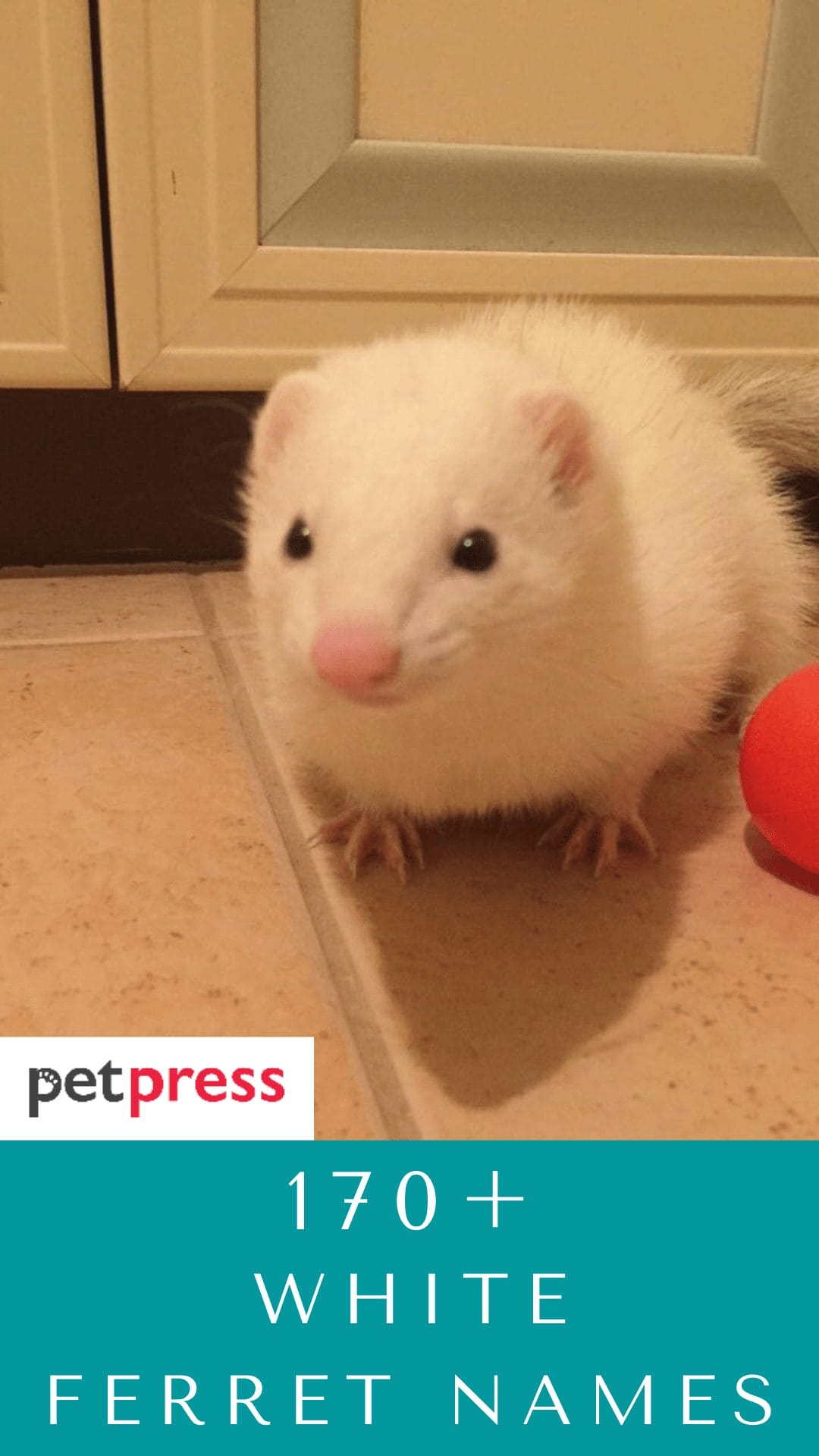 Are you one of the lucky ferret owners who have a white ferret? If so, you may be wondering what to name your new pet.
There are many different white ferret names to choose from, but which is the right one for your furry friend?
Check out this list of some of the best white ferret names to help you decide.
Male White Ferret Names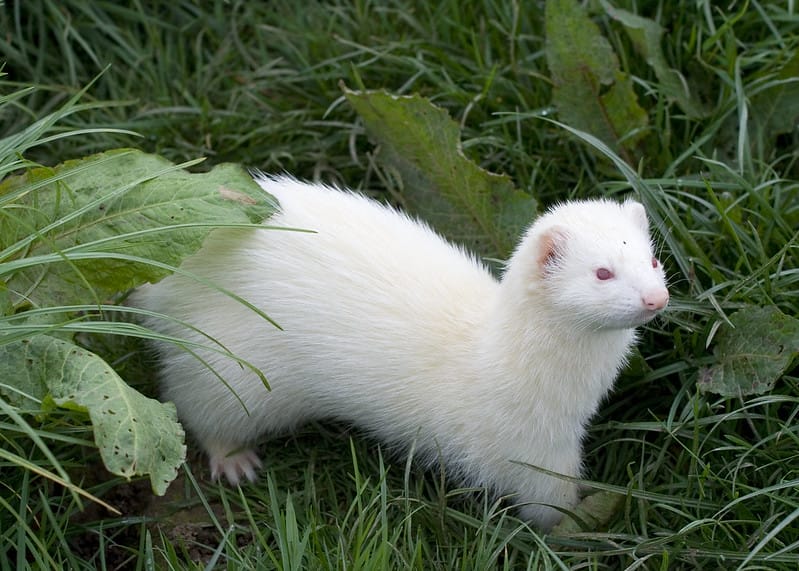 Otis
Casper – Like the Ghost
Alfie
Freddie
Noah
Remus
Diesel
Titus – Greek meaning "Defender"
Timmy
Bailey
Hugo
Wesley
Cliff
Winston
Hermes
Wilbur
Charles
Romeo
Jonah
Marn
Scout
Toby
Ludo
Bertie
Benny
Flash – Saviour of the universe
Duke
Merlin
Axel
Buddy
Jasper
Sebastian
Bo
Caesar
Bernard
Comet
Sirius
Pablo
Connor
Dude
Anjo
Stanley
Blake
Adonis
Jack
Falcon
Walter
Zeus
Milo
Bandit
Hector
Auberon
Donald
Francis
Fergus
Miran
Chico – "Boy" in Spanish
George
Roscoe
Female White Ferret Names
Pippa
Christina
Mia
Belle- "beautiful" in French
Snowflake
Caitlin
Cassandra
Elsie
Olivia
Haiku
Olive
Artemis – Greek Goddess of the moon
Iris
Orla
Aurora
Bella
Wren
Sydney
Daisy
Celeste
Noelle
Blanca – meaning "white" in Spanish
Orchid
Misty
Periwinkle
Hermione
Buttercup
Elle
Fina
Pearl
Angel
Rosalba – Latin meaning "white rose"
Boo
Rhubarb
Ivy
Lola – Her name was Lola…
Flo
Dove
Fiona
Chardonnay
Rose
Glimmer
Tahani – "best wishes" in Arabic
Pandora
Sandra
Diamond – As diamonds are a girl's best friend!
Lily
Molly
Ariadne
Arianna
Aries
Tabitha
Bianca – "white" in Italian
Angelina
Luna
Cute White Ferret Names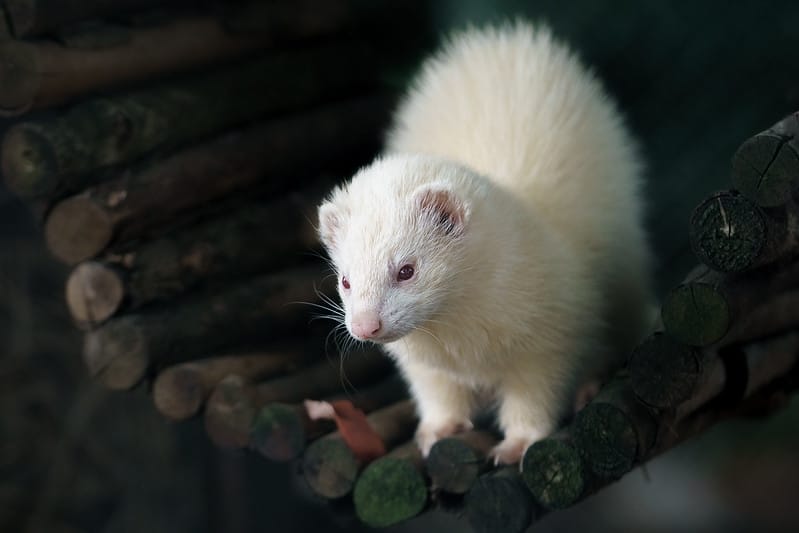 Patch
Sierra
Pip
Perdita
Harper
Popcorn
Puffball
Ace
Cotton
Koda
Sweetie
Whisper
Smidge
Ferne
Ren – A Unisex Japanese name
Quincy
Freckles
Tulip
Moana – A Disney princess
Martha
Faye
Truffles
Giant
Bubba
Buttermilk
Gracie
Prince or Princess
Peaches
Fairy
Nala
Oreo
Nana
Tilly
Blue
Lakshmi
Gypsy
Percy
Moonshine
Yuki
Marbles
Ivy
Caterina – Italian meaning "pure"
Gidget
Coco
Ava
Usha
Fluffy
Bubbles
Sprinkles
Pepper
Amber
Lumière – "Light" in French
Monty
Tallulah
Brooklyn
Willow
Smudge
Rosa
Albie
Candy
Kisses
Robin
So there you have it, a comprehensive list of white ferret names to help get you started on your search for the perfect name for your new furry friend.
If none of these options appeal to you, don't worry – there are plenty of other great name choices on our complete ferret names.
We hope you enjoy finding the perfect one for your new pet!