Dog tattoo  – one of the most popular tattoo😀. Dog owners make such tattoos to save memories about their true fur friends🙂. Some of them believe that the spirit of the dog will be always with them to continue serving and guarding even after death🤔.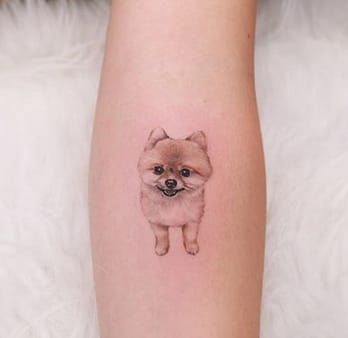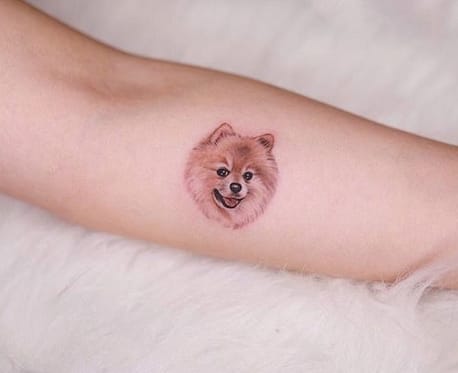 #3

Stunning Pomeranian portrait idea.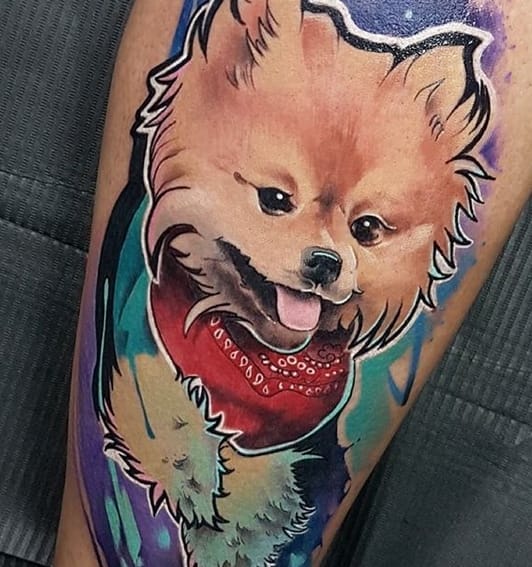 #4

Black & grey portrait.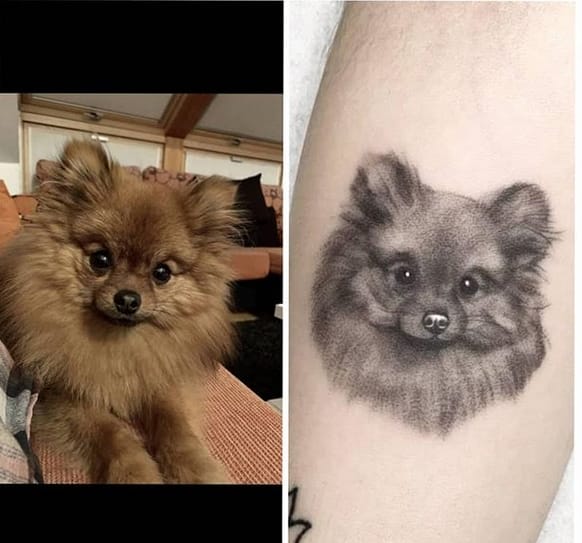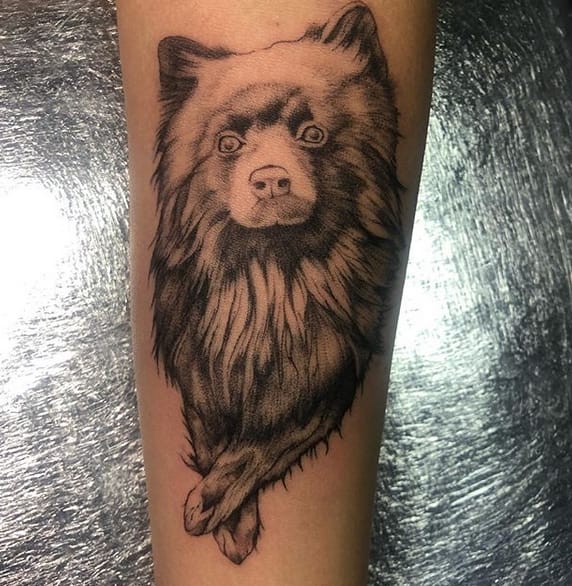 #6

Happy Pomeranian memorial tattoo.