Scooby-Doo is one of the 10 greatest cartoon dogs🐶  ever. This funny Great Dane and his four friends (Fred, Daphne, Velma, and Shaggy) are solving many strange mysteries. So here is the list of 14 funny manicure designs inspired by Scooby-Doo! Would you like to see one of them on your nails?💅💅💅
#1

Scooby Dooby doo 😜🐾 (Tie dye, neon green).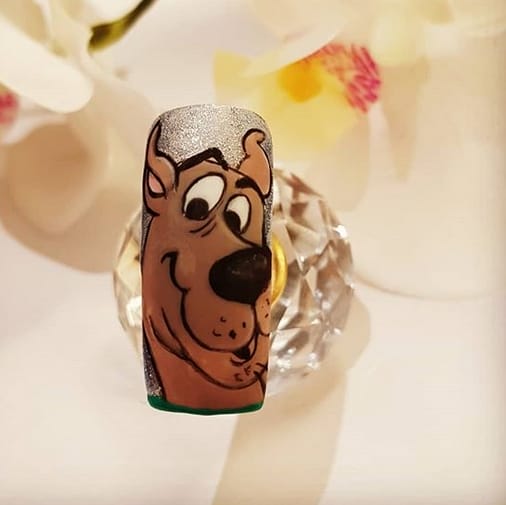 #3

Some scooby action over here.
#4

3D acrylic Scooby Doo and his snacks.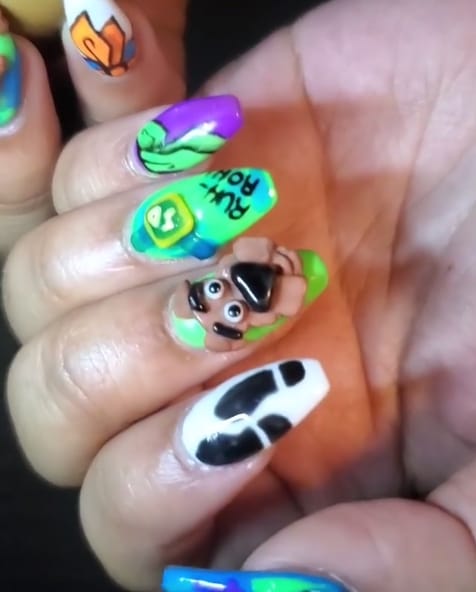 #5

Funny Scooby Doo face nail art.