Bengal Cats make amazing pets. Here are some facts to prove it.
#1

Bengals were first bred by Jean Sudgen Mill in the 1960s.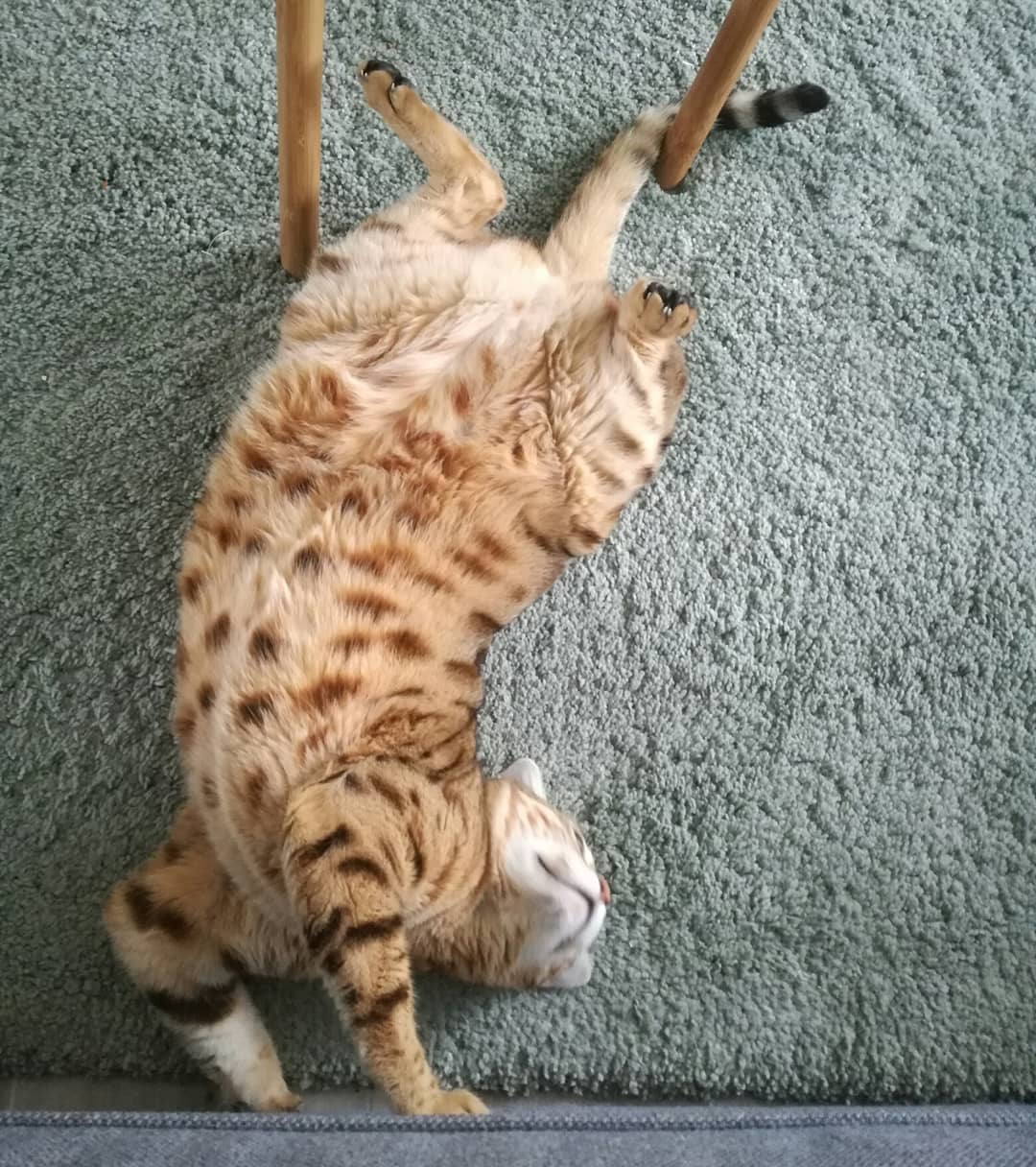 #2

They were officially recognized by the International Cat Association in 1991.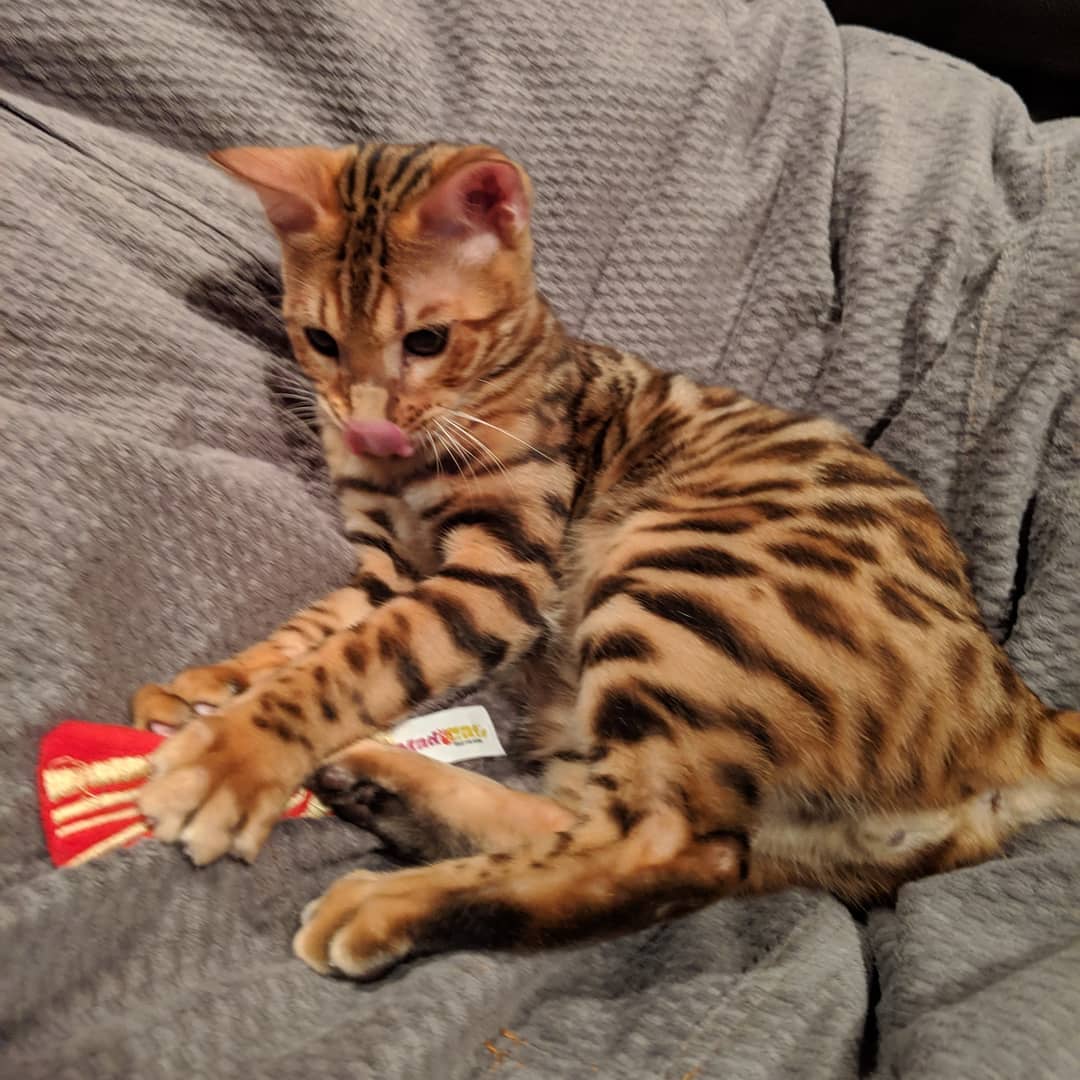 #3

These spirited felines are highly active and almost always "on the move."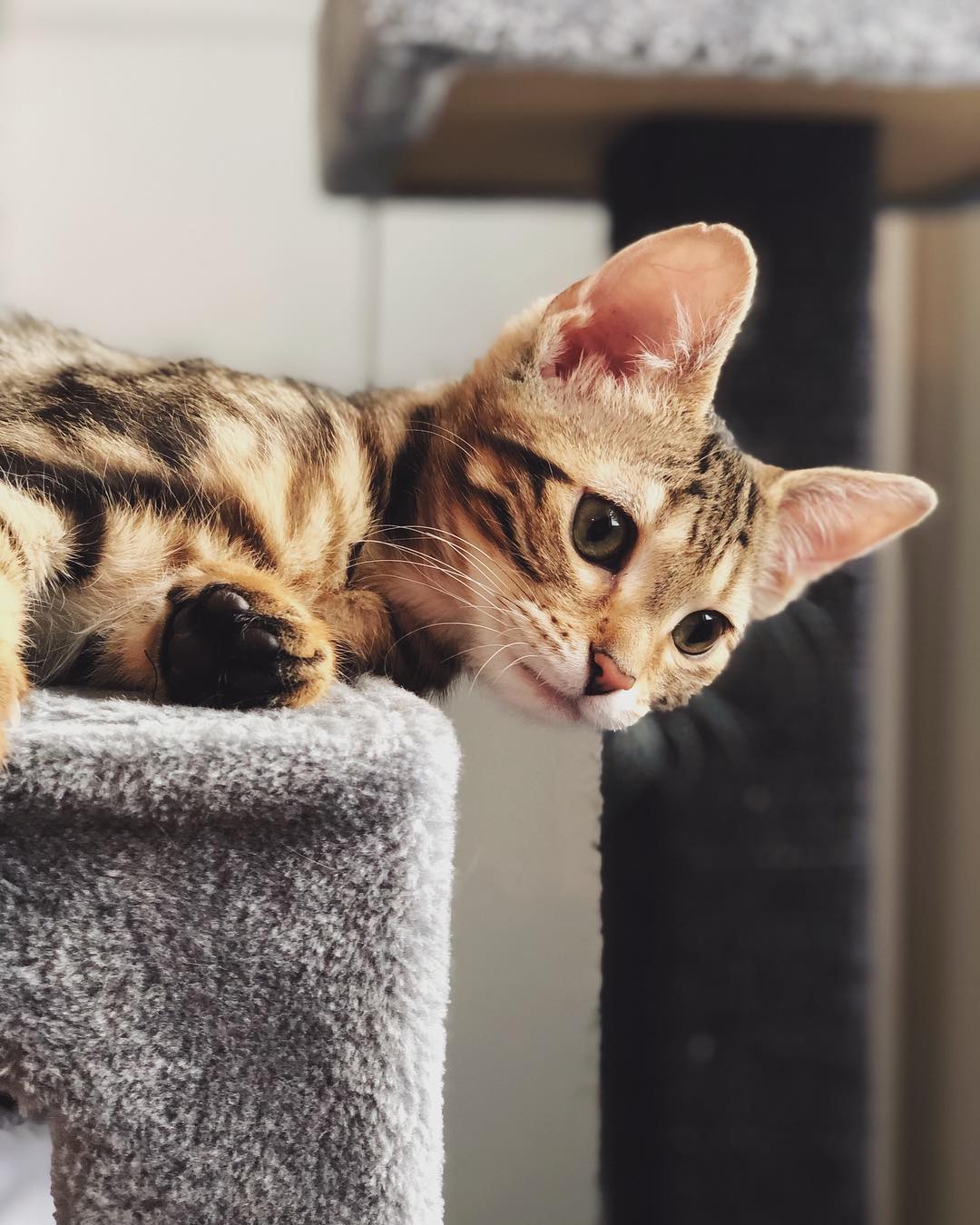 #4

They're typically alert – a trait required by its leopard ancestors.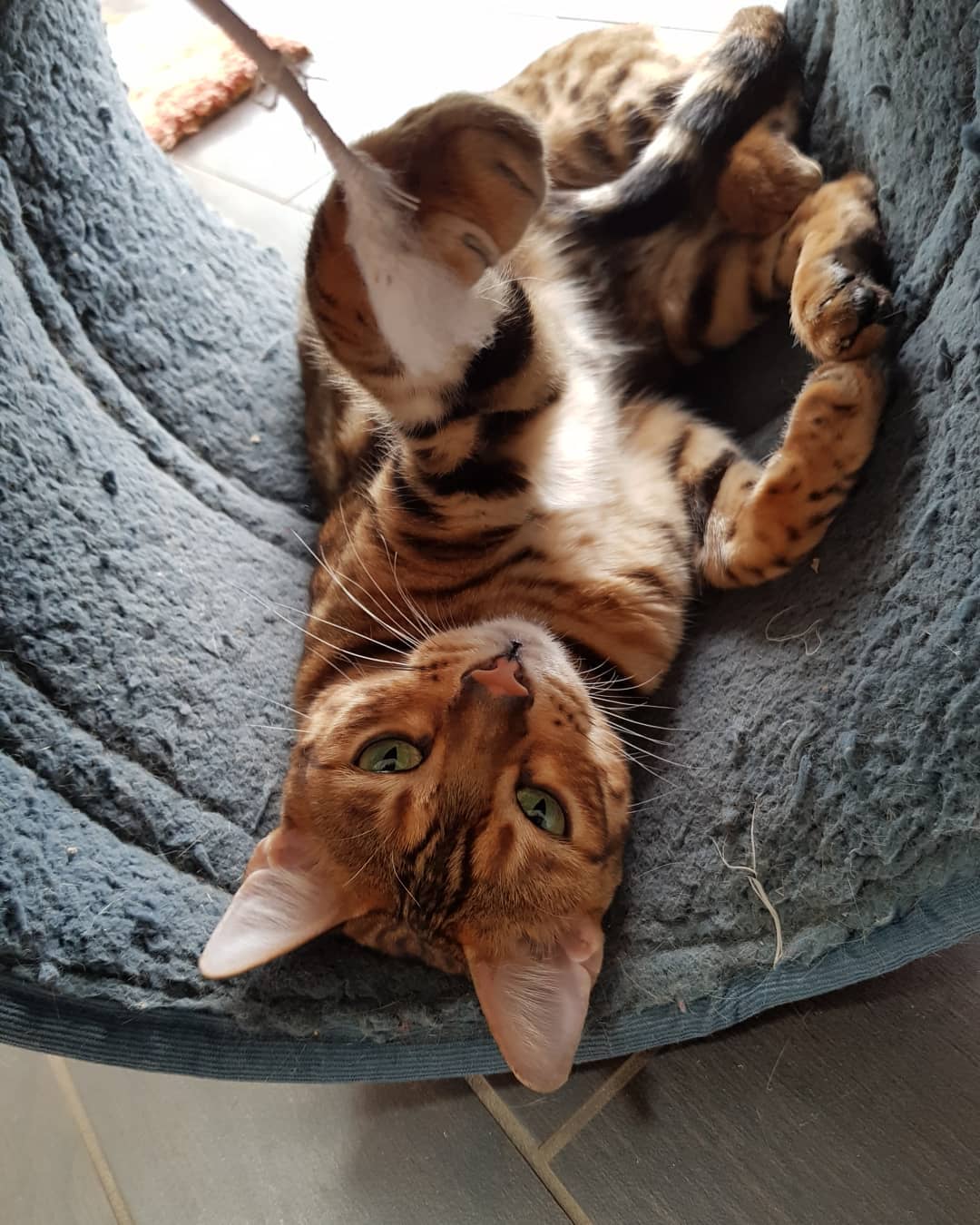 #5

Bengals love to play with their humans.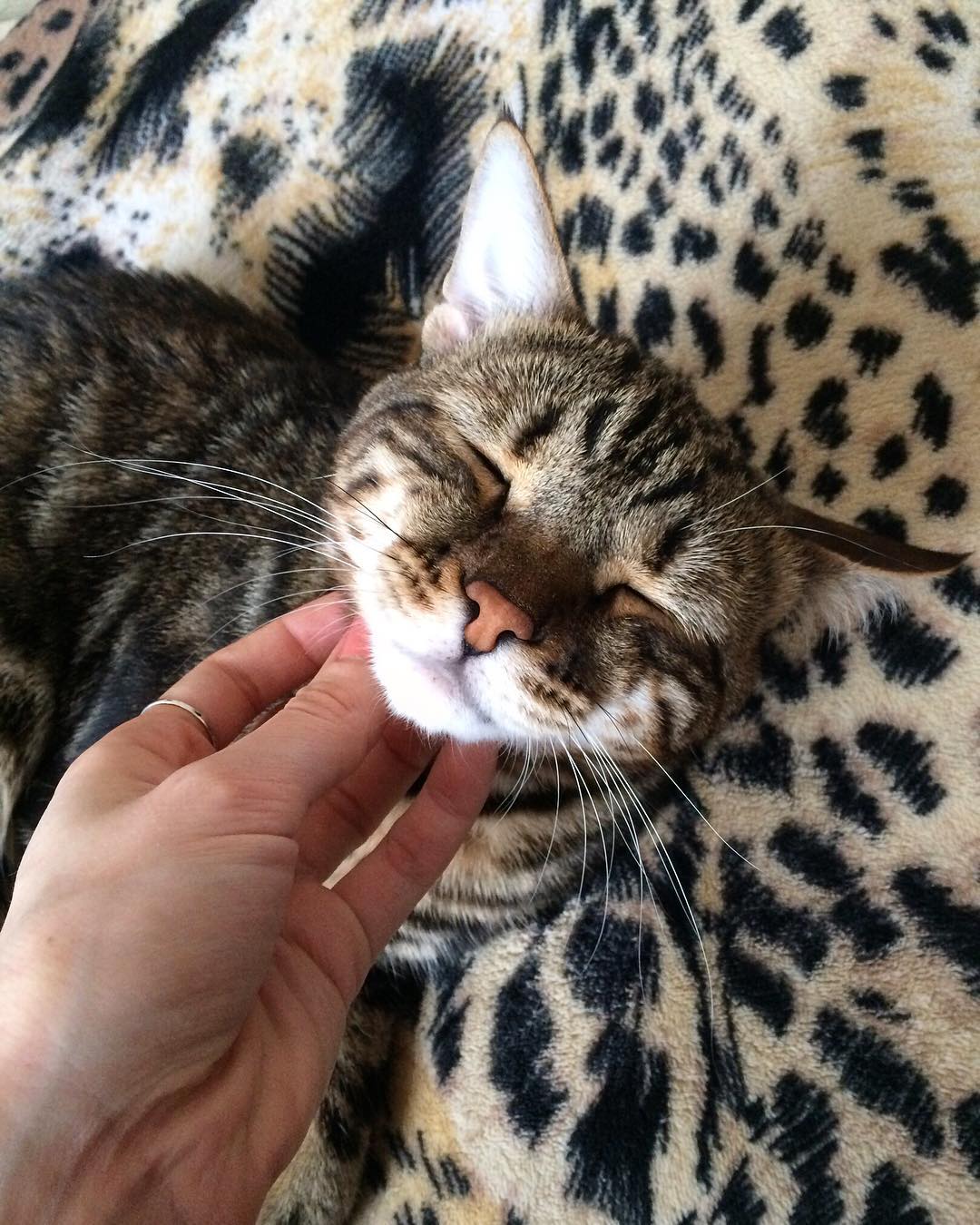 #6

They are great companions and family members.