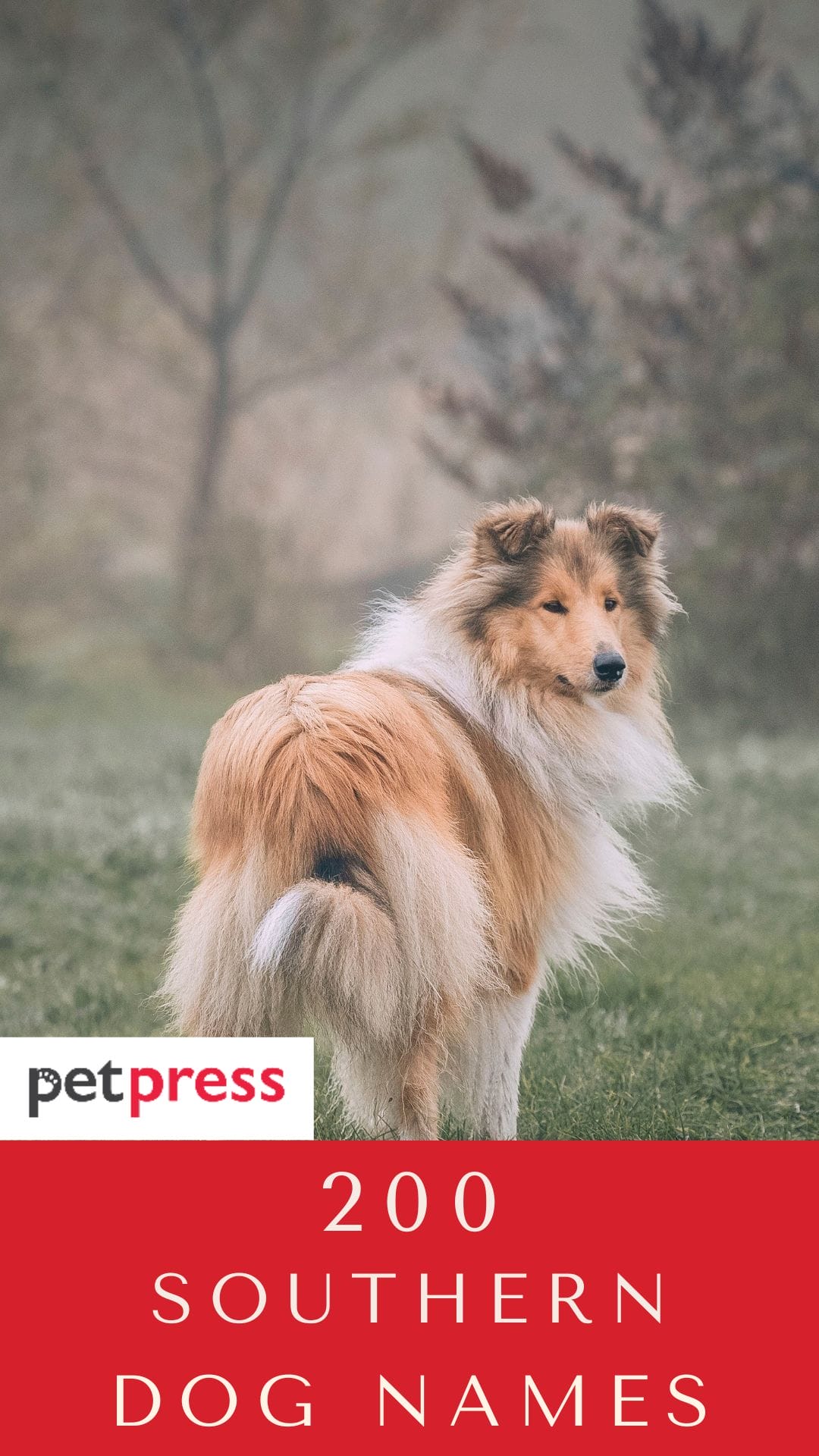 Looking for a unique name for your new Southern dog? Look no further! This list of Southern names is perfect for any pup.
From Alabama to Texas, we have compiled a list of the best names inspired by the South.
Whether you are looking for a name that honors your home state or one that pays tribute to a southern tradition, this list has it all!
So, what are you waiting for? Pick out your favorite name and get ready to welcome your new Southern canine companion into the family!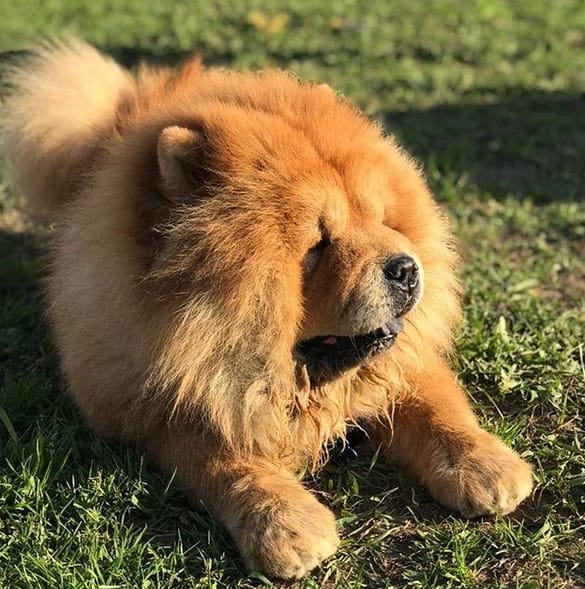 Male Southern Dog Names
    Bishop
    Tobias (Toby)
    Jefferson
    Bobby Jo
    Tucker
    Roy
    Buster
    Cody
    Augustus
    Porkchop
    Everett
    Gideon
    Luke
    Banjo
    Winston
    Boone
    Jackson
    Eli
    Jed
    Chase
    Walker
    Clement (Clem)
    Whiskey
    Emmett
    Warren
    Alden
    Judge
    Grayson
    Deacon
    Hardy
    Isaac
    Butler
    Cowboy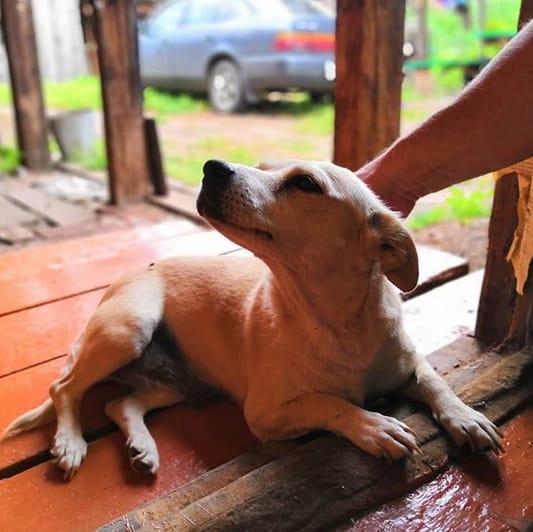 Hank
    Benny
    Barton
    Ford
    Thaddeus
    Twain
    Presley
    Bacon
    Maverick
    Calvin
    Diesel
    Magnus
    Copper
    Willie
    Booker
    Arlen
    Billy
    Mason
    Bo Duke / Bo
    Carter
    Porter
    Huckleberry
    Smokey
    Sam
    Brick
    Gus
    Fenton
    Clinton
    Hiram
    Zachariah
    Jebediah
    Joshua
    Lyman
    Lawson
    Rocky
    Moss
    Knox
    Blue
    Scout
    Chandler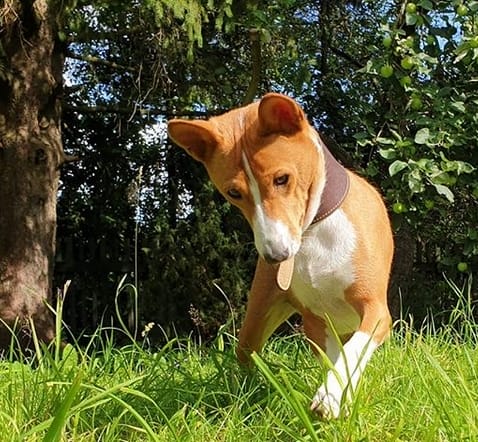 Trapper
    Elvis
    Preston
    Sawyer
    Ziggy
    Yeller
    Cooper
    Cole
    Josiah
    Atticus
    Crawford
    Jasper
    Shadow
    Percy
    Bud
    Bennet
    Avery
    Jeremiah
    Earlie
    Clayton
    Jonas
    Otis
    Brock
    Gumbo
    Jem
    Charleston (Charlie)
    Rufus
See the full list of Southern male dog names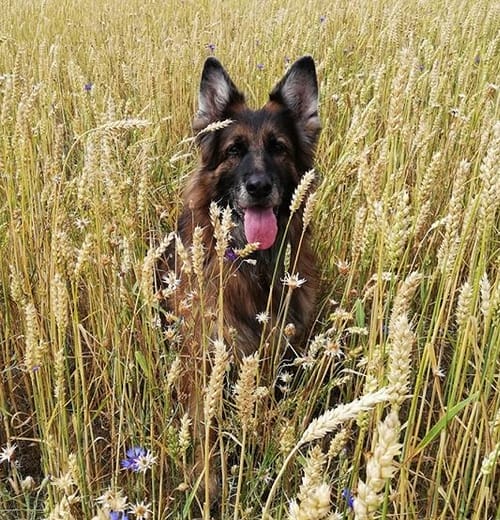 Female Southern Dog Names
    Susannah
    Cheyenne
    Ida
    Anna Mae
    Hazel
    Clementine
    Rosie
    Faith
    Belle
    Maisie
    Glory
    Lacy
    Della
    Scarlett
    Birdie
    Azalea
    Darby
    Nola
    Charlene
    Lela
    Blanche
    Sugarbaker
    Harley
    Willow
    Eloise
    Maggie
    Savannah
    Callie
    Peaches
    Nellie
    Celia
    Josephine
    Lucy
    Millie
    Tara
    Tallulah
    June
    Sunday
    Delta
    Zora
    Adelaide
    Lucille
    Annabelle
    Caroline
    Maybelle
    Lulu
    Trixie
    Vivian
    Magnolia
    Annie
    Henrietta
    Casey
    Mae
    Ameilia
    Phoebe
    Bailey
    Maribelle
    Frances
    Mercy
    Tabitha
    Ada
    Sue Ellen
    Mary Jane
    Gracie
    Roxy
    Daisy May
    Ginger
    Ruby
    Lulamae
    Darlene
    Pepper
    Shelby
    Bonnie
    Delilah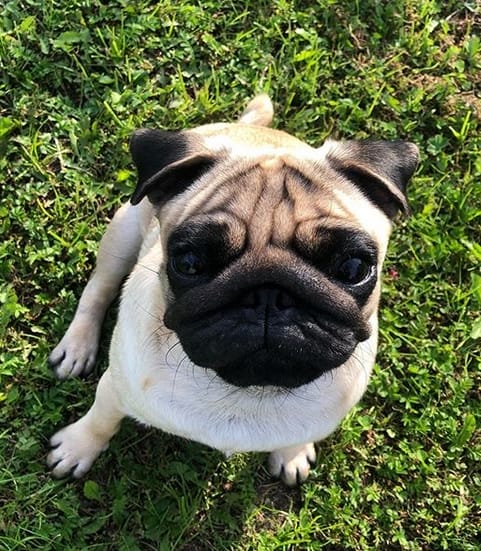 Constance
    Violet
    Imogene
    Tilly
    Virginia (Ginny)
    Corinna
    Dixie
    Ivy
    Pearl
    Rose
    Annalee
    Hallie
    Elizabeth
    Abigail
    Mary Grace
    Foxy
    Eudora
    Florence
    Georgia
    Stella
Check the full list of Southern female dog names. 
If you are confused about which name you should choose for your puppy, you can check our top 100 southern dog names.