If you respect the history and native traditions, the best solution for you is to give your puppy one of the following native American dog names.
Helki – Touch
Winona – First
Maji – Leave
Awendela – Fawn
Seke – Black
Kimi – Secret
Nizhoni – Beautiful one
Chilam – Snowbird
Aylen – A clear individual; happiness
Halona – Happy Fortune
Aiyana – Eternal blossom
Imala – Disciplines
Halyn – Unique
Adila – Blossom
Hateya – Make tracks; press with the foot
Amadahy – Forest water
Awendea – One who is a beautiful morning.
Enesta – Hear
Tepkunset – Moon
Aviaja – A cousin; expressive and positive
Kineks – Rosebud
Atotoztli – Something which is not very clear.
Meli – Daughter
Soma – Sun
Dyani – Deer
Neewa – Four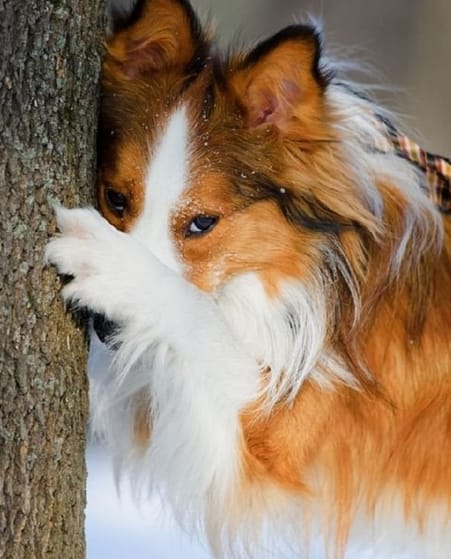 Nistu – Three
Enola – Solitary
Awinita – One who loves social life; fawn
Hinto – Having deep blue eyes
Chenoa – Dove
Atepa – Wigwam
Kasa – Dressed in furs
Enemene – Sing
Nese – Two
Niaran – Five
Chimalis – Bluebird
Hokaratcha – Pole cat
Etenia – The wealthy
Na'estse – One
Kateri – The mohawk
Tanis – Daughter
Hurit – Beautiful
Aponi – Butterfly
Catori – Spirit
Ayita – First to dance
Fala – A bird name; crow
So, there you have it. A list of native American female dog names. These names will not only make you fall in love with your dog more but remind you of the natural beauty too.
You can also check out some Native American dog names for more inspiration.