Why is fantasy so popular today? Fantasy consists of works by many writers, artists, filmmakers, and musicians from ancient myths and legends to many recent works.
So if you are a true fantasy fan, you can choose a fantasy dog name for your puppy. Enjoy the journey!
Janeway
Malfoy
Pepper Potts
Luke Skywalker
Vader (Star Wars)
Hermione (Harry Potter)
Neville Longbottom
Eragon (Inheritance Cycle)
Samwise (Lord of the Rings)
Kal-El
Blade
Bellatrix
Obi-Wan (Star Wars)
Rincewind (Discworld)
Porg (Star Wars)
Palpatine (Star Wars)
Tiberius (Star Trek, Kirk's middle name)
Spock (Star Trek)
Yoda (Star Wars)
Cedric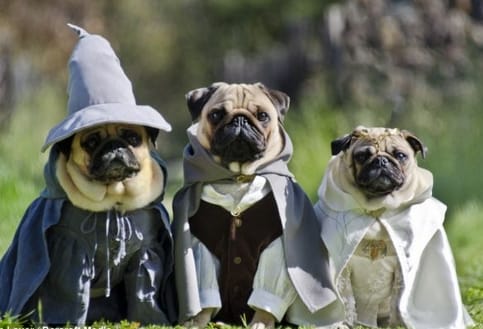 Skywalker (Star Wars)
Luna Lovegood
Frodo (Lord of the Rings)
Weasley
Weatherwax (Discworld)
Gryffindor
Gandalf (Lord of the Rings)
Wonder Woman
Minerva
Riddick
Harry Potter
Sirius
Princess Leia
Cornelius Fudge
Yeti
Krypto
Tonks
Lupin
Bruce Wayne
Hermione
Harley Quinn
Tyrion
No matter what you call your pup, make sure it's something that reflects her unique personality and captures your heart.
We hope this list of dog names has been useful in your search for the perfect name.
If you are looking for more ideas make sure to check our complete list of trendy dog names, you're sure to find a great fit for your pup.