The black wolf is a very special creature because it said that the black color is not a natural color of the wolves, which means there was mixed genetics between a wolf and a dark fur dog. But having black fur surely is exotic for wolves, so if you have a pet black wolf, here are our recommended black wolf names to name your black wolf or any other pet.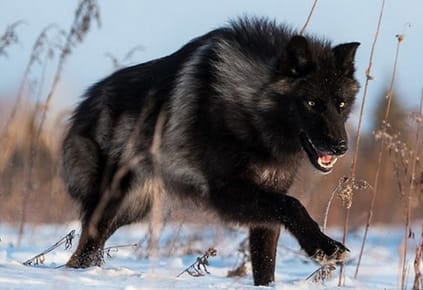 Kai
    Widow
    Asha
    Vlad
    Kellen
    Avril
    Melania (Greek word meaning "black, dark")
    Bella
    Kaya
    Topper
    Winston
    Stella
    Shadi
    Sheba
    Shadow
    Maggie
    Guinness
    Mona
    Blackfoot
    Ajax
    King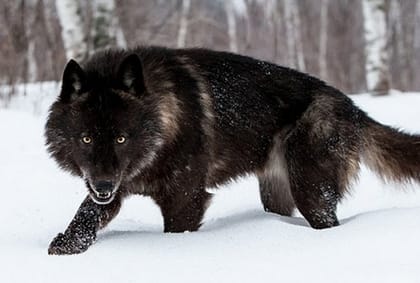 Molly
    Shade
    Athena
    Knight
    Cortez
    Zelda
    Felix
    Gypsy
    Arya
    Barto
    Akela
    Ozzy
    Rina
    Rocky
    Trixie
    Nate
    Sable
    Tornado
    Blackie
    Aza
    Inky
    Undertaker
    Mamba
    Vader
    Montana
    Adrian
    Elvira
    Ash
    Layla
    Batman
    Arthur
    Kent
    Ember
    Trudi
    Eclipse
    Pandora
    Bart
    Cara
    Black Jack
    Vega
    Galaxy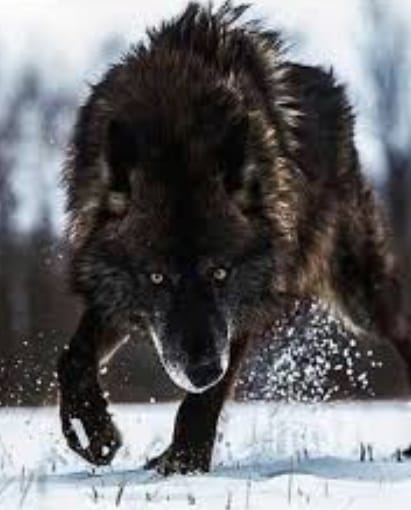 Norman
    Jet
    Sooty
    Blake
    Darlene
    Dakota
    Midnight
    Flint
    Breana
    Chase
    Yukon
    Ophelia
    Darth
    Coal/Cole
    Char
See how dark these names black wolf names were? If you're looking for some of the other best wolf names based on other types of wolves, then you can also create a wolf name with our wolf name generator.