Known as the largest member of the dog family, wolves have always been a misconception of being a wild and deadly beast! In fact, they are extremely social animals that develop very close social bonds with their pack and are very affectionate. There are also many dogs that resemble a wolf – like an Alaskan Malamute, Husky, Eskimo, or German Shepherd. There are many types of wolves and so we've compiled the best wolf names that you could be looking for!
So here are the best 500+ wolf names for both males and females. To make it more interesting, we have included some names with meaning.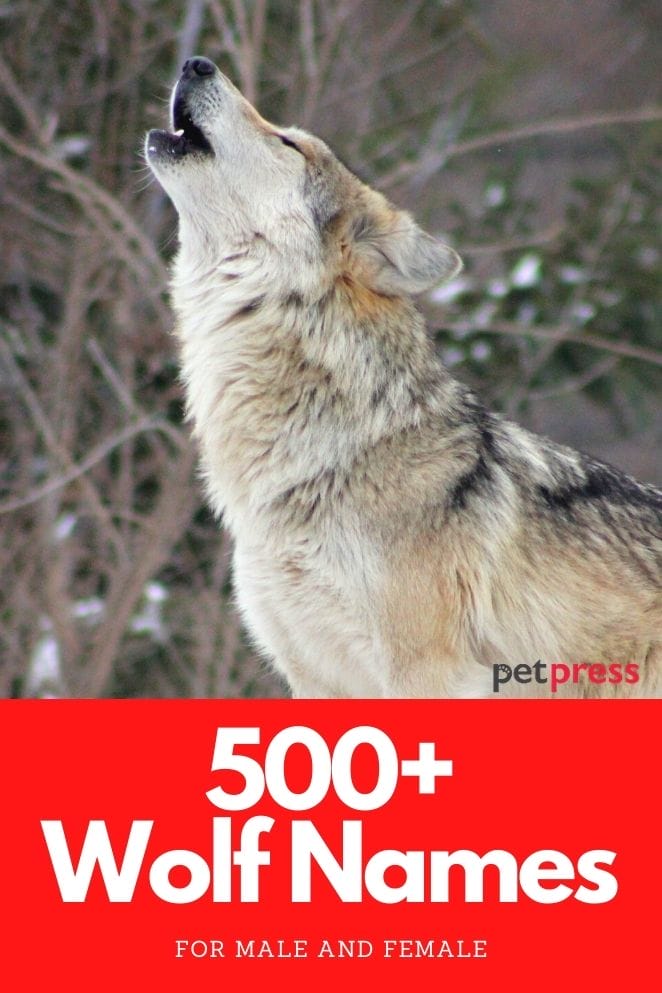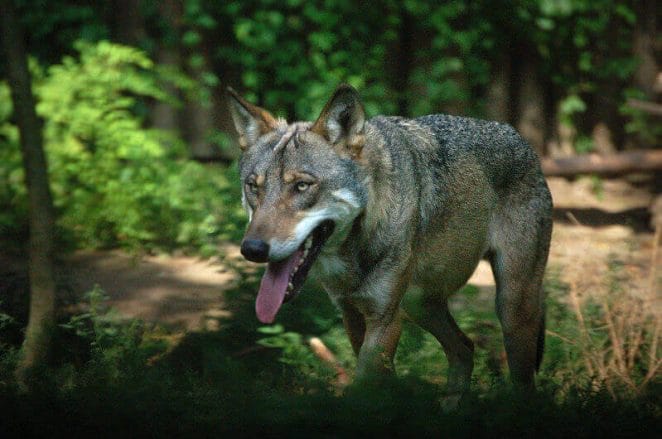 Male Wolf Names
Rocky
Conan
Amigo
Xerxes
Vlad
Lazarus
Adolph
Kai
Brute
Balto
Commander
Jon Snow
Roan
Mace
Stalker
Seiko
Alabaster
Ares
Sheriff
Griffin
Cobalt
Gunpowder
Spirit
Aragorn
Gandalf
Wesley
Tank
Scar
Sebastian
Czar
Pheonix
Benny
Baskerville
Cherokee
Lindbergh
Rafe
Arctos
Chief
Max
Perkins
Dogo
Bruno
Alpha
General
Spartan
Togo
Gregor
Swift
Wolfgang
Winter
Paco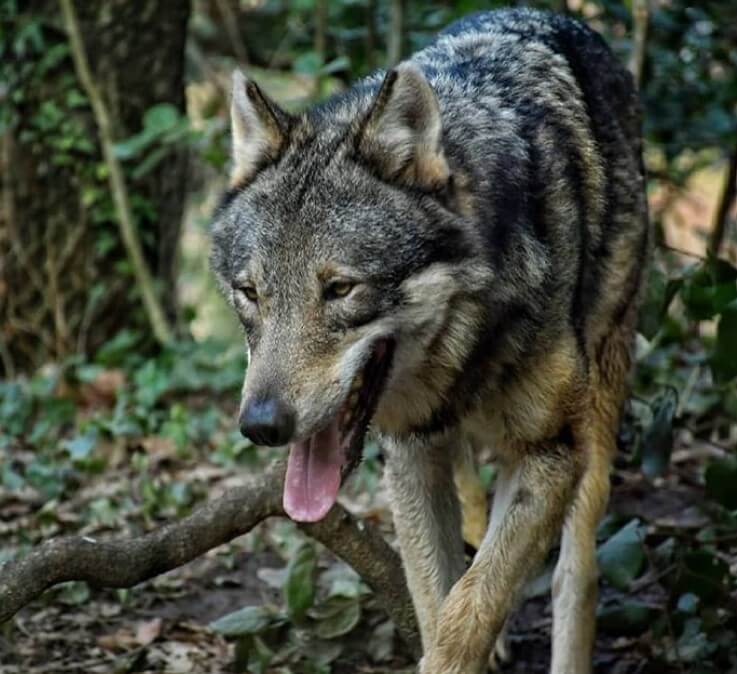 Tundra
Thor
Selous
Boulder
Cayden
Lobo
Gandolf
Blizzard
Hawk
Don Mack
North
Torak
Diesel
Francis
Finn
Anton
Kodiak
Peter
Shadow
Blue
Caesar
Remus
Platinum
Frost
Knight
Aspen
Blitz
Stark
Night
Brutus
Micco
Smoke
Apollo
Axel
Lance
Yukon
Largo
Sterling
Goliath
Sabre
Lucky
Canyon
Shaman
Alaska
Ironman
Troy
Thorin
Romulus
Silver
Aztec
Eskimo
Holo
Takoda
Logan
Napolean
Bandit
Mack
Asher
Bolt
Dakota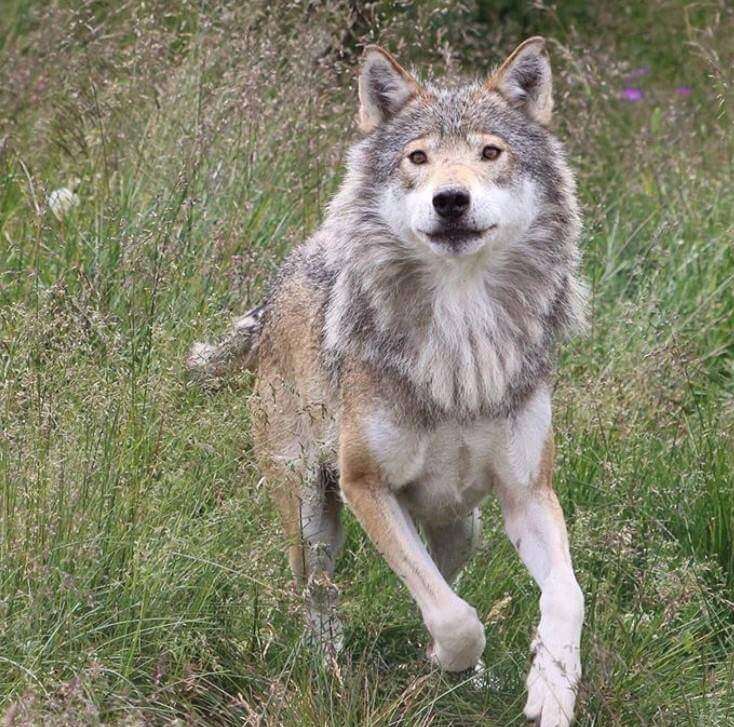 Dixon
Totem
Tsavo
Twilight
Rafe
Scout
Magnum
Predator
Timber
London
Montana
Gunner
Jagger
Loki
Tatenda
Apache
Onyx
Kiba
King
Nopal
Leo
Randolph
Helldog
Gray
Flash
Earl Grey
Devil
Miko
Hunter
Flint
Echo
Howl
Pope
Taurus
Charcoal
Fang
Beau
Rune
Bailey
Blackbeard
Titan
Zion
Phoenix
Klondike
Odin
Lincoln
Navajo
Honi
Bobby J
Jasper
Grey
Grenville
Kylo
Laredo
Kygo
Nyko
Ludwig
Blitzer
Keanu
Hugo
Duke
We have more of these in our list of the top 250 male wolf names.
Female Wolf Names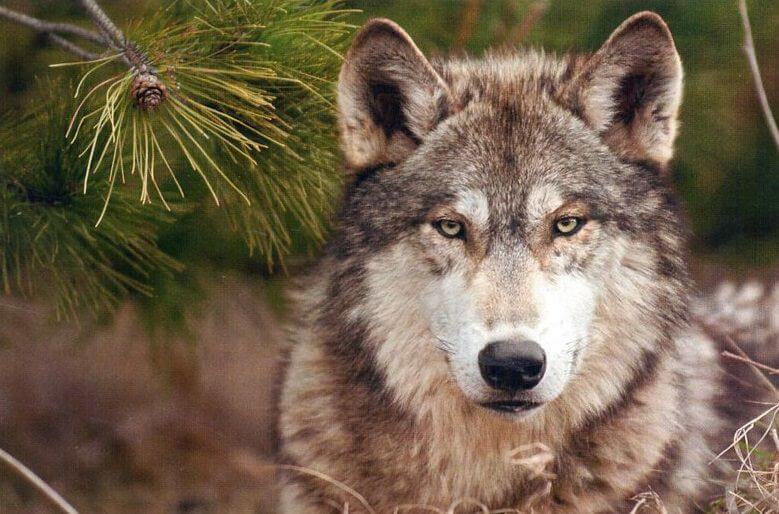 Meeka
Samantha
Storm
Elsa
Sally
Corona
Senna
Akela
Annie
Elizabeth
Aki
Maka
Paula
Una
Topaz
Rogue
Cheyenne
Hiree
Betty
Motaki
Moon
Willow
Sweetie
Luminous (Lumi)
Swift
Eskimo
Ash
Lillith
Isis
Mini
Maia
Rain
Mimi
Cherry
Sabrina
Vixen
Lily
Gray
Buffy
Wyakin
Alexa
Catherine
Sumeria
Venus
Destiny
Kiani
Nala
Adolfa
Shaba
Zelda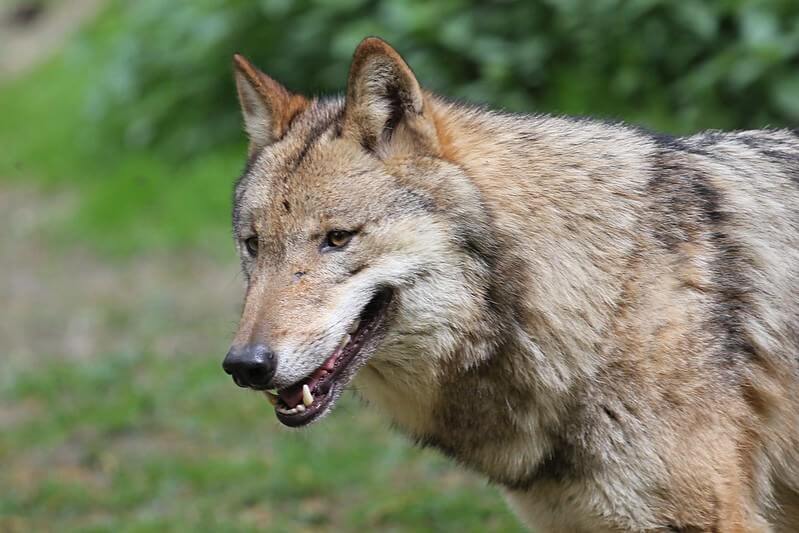 Dawn
Aphrodite
Angel
Gyrene
Jenna
Jamie
Lexi
Akema
Blair
Anubis
Crissie
Clarice
Rose
Amber
Cinder
Ladyhawk
Blue
Kitsune
Mocha
Pepper
Grace
Aspen
Midnight
Kiba
Thorn
Hilary
Tina
Kenya
Fang
Uma
Tundra
Pumpkin
Colorado
Taika
Marisa
Rae
Saga
Star
Artemis
Ruth
Blanca
Ruby
Simone
Ashina
Diva
Accalia
Kuna
Mikumi
Duchess
Asia
Misty
Xena
Smoke
Merry
Sibi
Ama
Isabel (Isa)
Spirit
Seraya
Cami
Ula
Flame
Stormy
Rowena
Sage
Nikita
Alpine
Rani
Juneau
Silver
Princess
Sissy
Anna
Zara
Tammi
Queen
Night
Athena
Samantha (Sam)
Leia
Asha
Frost
Deborah
Denali
Tallulah
Carmina
Ailani
Jane
Ayr
Yuki
Siri
Snow
Kodi
Raksha
Livia
Sierra
Skoll
Koda
Amora
Arcadia
Chemuckh
Arizona
Nieta
Ione
Kiwi
Hera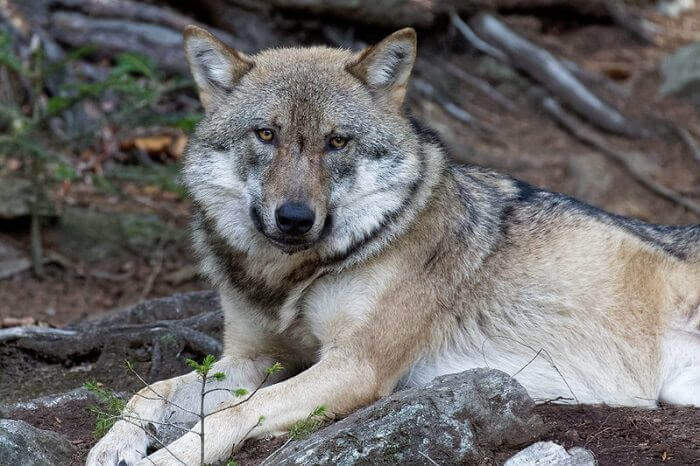 Tala
Eva
Aurora
Elegie
Tempest
Sassy
Bonnie
Onyx
Bree
Dakota
Grisette
Lupa
Skye
Maya
Lakota
Barbara
Shadow
Lulu
Montana
Cassie
Sequoia
Kiara
Taffy
Francesca
Ursula
Ivy
Hannah
Fortune
Noel
Cherokee
Myta
Kali
Dove
Clementine
Stoli
Raven
Alpina
Eve
Ivory
Fantasia
Brita
Ice
Hopi
Winter
Yuma
Gypsy
Shali
Twilight
Rebel
Juno
Katniss
Connie
Cinnamon (Cinna)
Luna
Blizzard
London
Meiko
We also have more of these names in our list of 380 female wolf names.
Names That Mean Wolf
Conan – Wolf (Irish)
Boris – Wolf (Russian)
Odolf – Prosperous wolf (German)
Convel – Wolf warrior (Celtic)
Fenris – Mythical monster wolf (Norse)
Tala – Wolf (Sioux)
Wulfgar – Wolf-like spear (English)
Connery – Wolf farmer (Celtic)
Amoux – Eagle wolf (French)
Gorg – Wolf (Iranian)
Rafe – Council of the wolf (German)
Channon – Young wolf (English)
Onai – Wolf (Tamil)
Amaruq – Grey wolf (Inuit)
Vilkas – Wolf (Lithuanian)
Ulrich – Female wolf (English)
Arnou – Eagle wolf (French)
Raff – Red wolf (English)
Wilk – Wolf (Polish)
Rodolfo – Famous wolf (Spanish)
Woolsey – Victorious wolf (English)
Ookami – Wolf (Japanese)
Raoul – Wolf council; red wolf (English)
Gonzalo – Wolf (Spanish)
Rudi – Famed wolf (German)
Kurt (Turkish)
Adolph / Adoff – Noble wolf (German)
Wolfrik – Wolf ruler (German)
Ulmer – Fame of the wolf (English)
Rand / Randall – Shield wolf (Anglo-Saxon)
Skoll – Wolf that chased the sun (Norse)
Edon – Wolf (French)
Wolfram – Wolf raven (Teutonic)
Volk – Wolf (Slovenian)
Randale – Wolf's shield (English)
Randolph – House wolf, protector (English)
Nashoba – Wolf (Choctaw)
Ulf – Wolf (Old German)
Ralph – Wolf counsel (English)
Channing – Young wolf (Irish)
Adalwolfa / Adolpha – Noble she-wolf (German)
Tamaska – Mighty wolf (Native American)
Lupus – Wolf (Latin)
Raul – Wolf counsel (Spanish)
Wolfgang – Son of the wolf (German)
Ulfred – Wolf of peace (Old English)
Connor – Wolf lover (Irish)
Farkas – Wolf (Hungarian)
Adolfo – Noble wolf (Latin)
Rolf – Red wolf (Teutonic)
Dolphus – Noble wolf (German)
Maccon – Son of a wolf (Celtic)
Dolph – Wolf (Teutonic)
Accalia – She-wolf (Latin)
Rolo – Famous wolf (Teutonic)
Rollin – Famous wolf (Teutonic)
Tasha – Wolf (Caddo)
Adalwolf – Noble wolf (German)
Warg – Grey wolf, evil wolf (Norse)
Varg – Wolf (Old Norse)
Rand – Shield wolf (Anglo-Saxon)
Beowulf – Intelligent wolf (English)
Lowell – Wolf cub / little wolf (Old French)
Lelou / Leloo – Wolf (Chinook)
Lupo – Wolf (Italian)
Cana – Wolf cub (Celtic)
Eyolf – Lucky wolf (Norwegian)
Gunnolf – Fighting wolf (Norwegian)
Lobo – Wolf (Spanish/Portuguese)
Bardawulf – Ax wolf (English)
Lupe – Wolf (Spanish)
Amarog – Wolf (Inuit)
Rudolph – Famous wolf (Old German)
Also, you can check more of these names that mean 'wolf' and learn their true meanings.
Native American Names for Wolf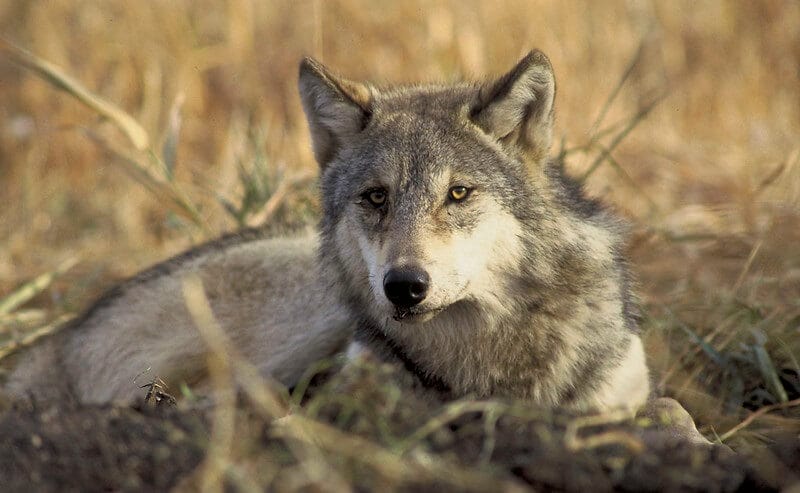 Amarok / Amarog – Mythological wolf (Inuit)
Teekon (Athabascan)
Lelou (Chinook)
Omitaa – Dog (Blackfoot)
Mahigan (Cree)
Kitchi – Brave (Algonquin)
Shunkaha (Lakota)
Koko – Night (Blackfoot)
Honi (Aropho)
Tivaci (Chemehuevi)
Honiahaka – Little Wolf (Cheyenne)
Dakota – Friend (Sioux)
Kimi – Secret (Algonquin)
Yuma – Song of the Chief (Navajo)
Waya (Cherokee)
Okhmhaka – Little Wolf (Cheyenne)
Hemene (Nez Perce)
Beya ish (Shoshone)
Aho – Whitewolf
Maiyun (Cheyenne)
Mona – Noble One
Tala (Sioux)
Ama – Water (Cherokee)
Maikoh (Navajo)
Sinapu (Ute)
Kooy (Kiowa)
Mingan – Dark wolf
Maheegan (Algonquin)
Kiyaya – Howling Wolf (Yakima)
Kyiyu (Seneka)
Lokwa (Nootka)
Micco – Chief (Seminole)
We have more of these cool Native American wolf names that you should consider for naming your pet.
Werewolf Names
Jacob – werewolf from the "Twilight" franchise
Gorgon – the personification of female mystery
Elena – from the "Women of the Other World" book series
Lupin – werewolf from the "Harry Potter" franchise
Jacques – after "Jacques Roulet", the "Werewolf of Angers"
Succubus – the most powerful female demon
Remus – first name of "Lupin" from the "Harry Potter" franchise
Draugluin – From J.R.R. Tolkien's Legendarium
Greymark – after "Lucian Greymark" from "The Mortal Instruments"
Hecate – Goddess of magic and the underworld
Batibat – a demon from Ilocano folklore
Bestia – meaning "brute" and "beast"
Embry – one of Jacob's pack in "Twilight"
Christa – from "Becoming Human"
Silvi – from the monster doll series "Monster High"
Lamia – meaning "fiend" in Arabic
Lamento – meaning "howl" in Portuguese
Jeremy – from the Canadian TV series "Bitten"
Blaidd – meaning "werewolf" in Welsh
Black Onyx – a dark gemstone
Grubbs Grady – a protagonist in Darren Shan's "The Demonata"
Dusk – when werewolves appear
Quist – after "Eddie Quist" from "The Howling"
Claude – sounds a lot like "clawed"!
Mannaro – meaning "werewolf" in Italian
Uncle Ted – from "Bad Moon"
Lucian – from the "Saga Underworld"
Pandora – Greek name (the first person to unleash evil on the world)
Moonstone – an ethereal stone that channels the moon
Selene – Greek Goddess of the moon
Angua – after "Delphine Angua von Uberwald" from Terry Pratchett's "Discworld"
Hayley – after "Hayley Marshalls" from "The Originals"
Oz – Daniel "Oz" Osbourne, Buffy the Vampire Slayer
Luna – meaning "moon" in Italian
McNair – from "Being Human"
Wolfie – from "Casper's Scare School"
Prosperine – the Princess from Hell
Belua – meaning "beast"
Leah – after "Leah Clearwater" from "Twilight"
Ruby – Once Upon a Time (TV Show)
Meness – meaning "moon" in Latvian
Chono – meaning "wolf" in Mongolian
Ranulf – from the Old Norse "Reginúlfr" meaning "advice" and "wolf"
Waldemar – after "Waldemar Daninsky" from "Las Noches del Hombre Lobo"
Kasdeya – known as the fifth satan
Jurjack – "wolf" in Croatian
Corvin – after "Michael Corvin" from the "Underworld" films
Ginger – after "Ginger Fitzgerald" from "Ginger Snaps"
Stirba – the werewolf's mother in "The Howling II"
Captain – Hellsing vol 3 (Dark Horse Comics)
Klaus – after "Klaus Mikkelsen" from "The Vampire Diaries"
Lilith – from Hebrew meaning "of the night"
Marcus – after "Marcus Bozeman" from "True Blood"
Nimue – an Arthurian sorceress; making a perfect werewolf name
Cellica – meaning "Celeste"
Kuu – meaning "moon" in Finnish
Bigby – from the comic series "Fables"
Vagor – meaning "howl" in Latin
Howler – after the sound a werewolf makes at full moon
Céleste – from French meaning "ethereal"
Fenrir – a werewolf and Death Eater from the "Harry Potter" franchise
Vivian – from Annette Curtis Klause's "Blood & Chocolate"
Lawrence – also known as "The Wolf Man"
Noir – French meaning "dark" and "black"
Fangface – from the animation of the same name
Aardwolf – Night Thrasher vol 2 (Marvel Comics)
Evo – Gen 13 (DC Comics)
Picolici – meaning "werewolf" in Romanian
Qarina – a demon from Arabian mythology
Some of these names are part of our list of 70 powerful werewolf names. 
Famous Wolves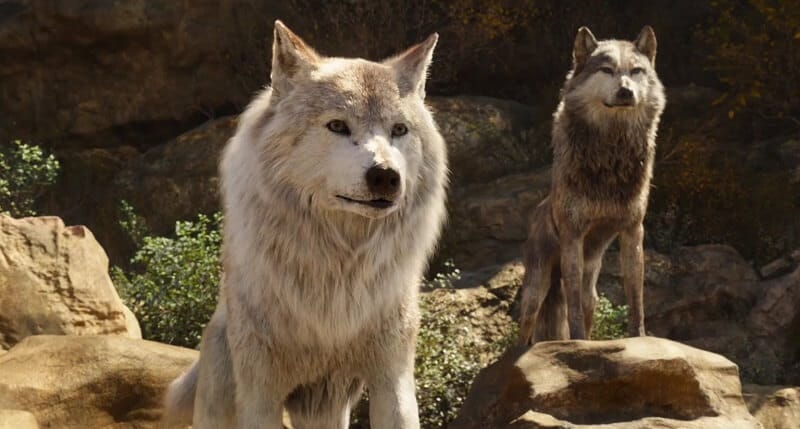 Akela (The Jungle Book)
Sebastian (Zookeeper)
Holo (Spice and Wolf)
Fell (Fell)
Hutch (Animal Boxing)
Alpha wolf (The Grey)
Blanca (Shadow Hearts 2)
Bill Grey (Star Fox 64)
Huttser and Palla (The Sight)
Maugrim (The Lion, the Witch and the Wardrobe)
Larc (Legend of Mana)
Alberto (Lupo Alberto)
Grey (Animal Boxing)
Nighteyes (The Farseer Trilogy)
Ralph Wolf (Looney Tunes)
Greycub (The Cry of the Wolf)
Lupo (Fix und Foxi)
Thane (Armello)
Loopy De Loop (Loopy De Loop)
Devil (The Phantom)
Bruce (Animal Boxing)
Wolf Boss (Kung Fu Panda 2)
Blizzard Wolfang (Mega Man X6)
Wendy Wolf (Peppa Pig)
Kiba, Tsume, Toboe, Blue, Hige (Wolf's Rain)
Sif (Dark Souls)
White Fang (White Fang)
Walter Wolf (Animaniacs)
Romeo
Kazan (Kazan)
Sierra (Legend of Mana)
Zylo (Shining Force)
Two Socks (Dances with Wolves)
George and Angeline (Never Cry Wolf)
Nitka (Shasta of the Wolves)
Canim (Codex Alera)
Baree (Baree, Son of Kazan)
Hugo (Bloody Roar)
McWolf (Droopy)
Gmork (The Neverending Story)
Shiro (Suikoden 2)
Hokey Wolf (Huckleberry Hound)
Cami (Animal Boxing)
Wolf O'Donnell (Star Fox 64)
Wor (Ringing Bell)
Stinky, Claudette & Runt (Alpha and Omega 2: A Howl-iday Adventure)
Classified (Penguins of Madagascar)
Scar Snout (The Rugrats Movie)
Terra (Legend of Legaia)
Florence Ambrose (Freefall)
Wilford Wolf (Animaniacs)
Linnux (Rock Dog)
Faolan (Wolves of the Beyond)
Raksha (The Jungle Book)
Lobo (The Legend of Lobo)
Balto (Balto)
Slavc
Moro (Princess Mononoke)
Timber wolf (Benji the Hunted)
Riff Raff (Underdog)
Runt (Runt)
Marta (Wolf: The Journey Home)
Aragh / Aargh (The Dragon and the George)
Larka (The Sight)
Koga (Inuyasha)
Wolfen (Kya: Dark Lineage)
Humphrey & Kate (Alpha and Omega)
There are more famous wolves from our list of over 60 famous wolf names. 
Cool Wolf Names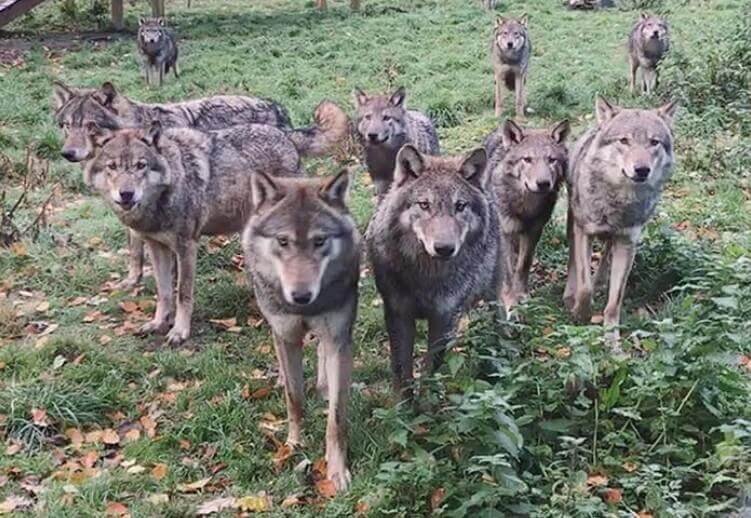 Blizzard
Devil
Augusta
Keeko
Maverick
Edge
Hutch
Jade
Arctic
Keesha
Grace
Ben
Fang
Valor
Meeka
Aurora
Thunder
Teeko
Boss
Eva
Frosty
Scar
Ash
Nala
Lucy
Glacier
Koda
Rune
Miska
Taurus
Vivian
Thane
Nomad
Smoke
Terra
Nadia
Keeva
Yara
Comet
Basil
Dakota
Inuit
Zeus
Akira
Kato
Inari
Sarge
Alpine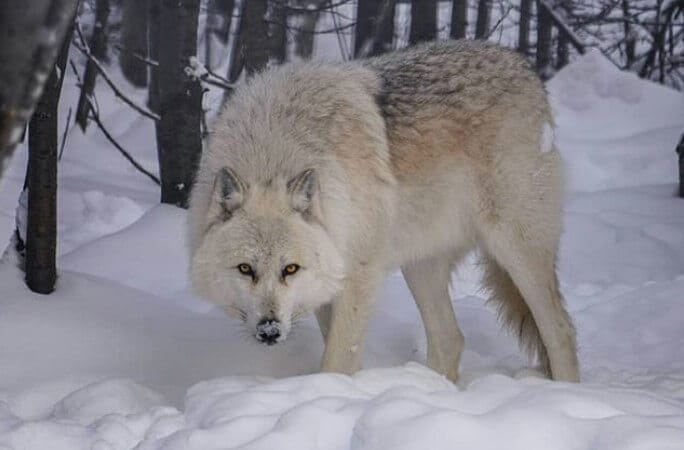 Scarlet
Juno
Lupin
Bruno
Koko
Roman
Storm
Serena
Duke
Waya
Khal
Black Ice
Estona
Stealth
Zoey
Duchess
Wolf
Balto
Rollo
Sable
Midnight
Luigi
Lara
Arrax
Kasper
Pyro
Jagger
Malakai
Maya
Donder
Bandit
Vali
Gypsy
Archie
Anubis
Kali
Timber
Tank
Accalia
Winter
Nanuk
Metal
Cari
Stark
Zenko
Suki
Rider
Night
Max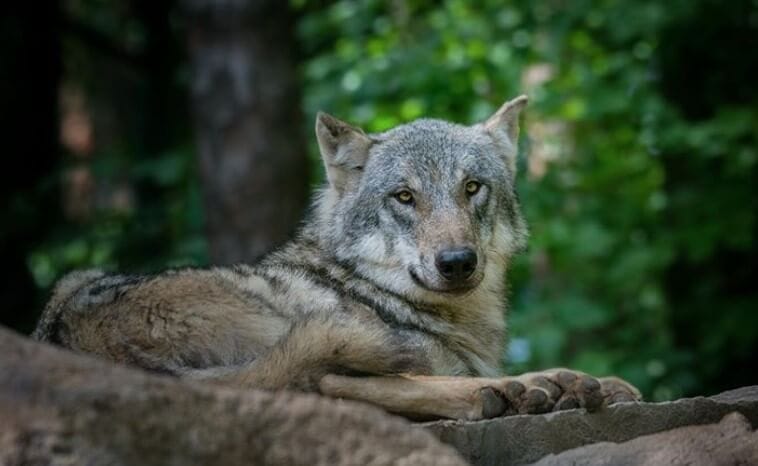 Lightning
Eclipse
Electra
Snow
Alaska
Diego
Maru
Ari
Zylo
River
Pearl
Cronus
Java
Onyx
Copper
Archer
Xena
Kavik
Lefty
Mathias
Misty
Elda
Lance
Yori
Axel
Sierra
Teva
Saga
Aura
Lexi
Kenya
Flash
Embla
Flame
Artemis
Sabre
Chewy
Echo
Tundra
Orbit
Frost
Durga
Chronos
Alpha
Magni
Sky
Titan
Hati
King
Willow
Lotus
Saphira
Thor
Ares
Ivory
Kiana
Meeko
Skoll
Jet
Akino
Luna
Marta
Dasher
Siku
Blaze
Sumeria
Baron
Blitzen
Dwan
Zelda
Hera
Gandalf
Nora
Taima
Delta
Ryka
Sofia
Dany
Grey
Midna
Loki
Nikita
Hazel
Whisper
Titus
Silver
Smokey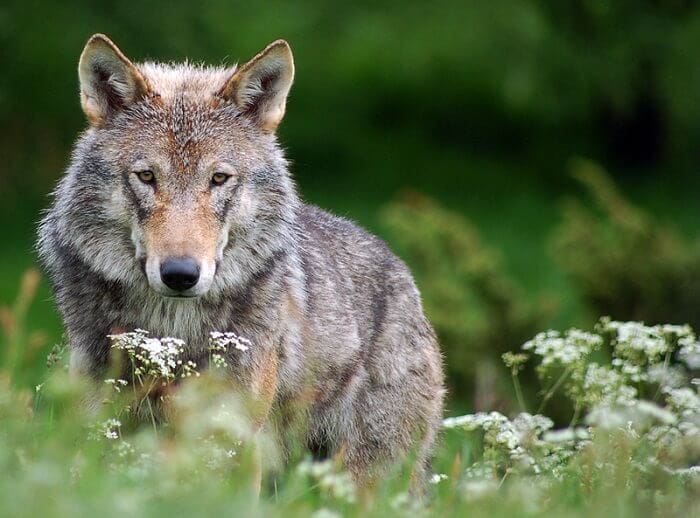 Major
Rose
Jaden
Lupe
Mace
Colt
Bolt
Moon
Martius
Gunner
Mitsu
Todd
Tiva
Lupa
Yuga
Okami
Maple
Hugo
Buster
Alley
Diesel
Finn
Aztec
Orca
Nova
Drax
Shiro
​Alaska
Keanu
Logan
Havoc
Gage
Ghost
Conan
Sloan
Hunter
Aspen
Hali
Sadie
Tonka
Lexis
Rocket
Funny Wolf Names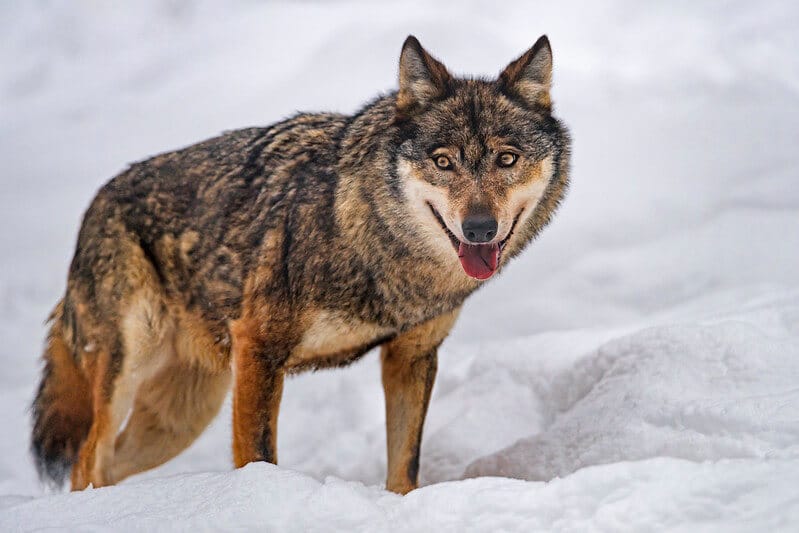 Ursula
Big Foot
Virginia
Clifford
Vader
Fuzzy
Wall Street
Ruff
Moby
Wolfman Jack
Tim / Timber
Tinkerbell
Gravy
Howl
Sparky
Porkchop
Steppenwolf
Howl / Howler
Fluffy
Ninja
Snoop
Wolverine
Peter
King Kong
Junior
Bond
Frosty
Mister Big
Danger
Diva
Harry
She Wolf
Shaq
Chewie
Cleopatra
Direwolf
Grey
Shark
Happy
Karma
Duran
Dozer
Lone
Brewsky
Biggie Smalls
Bear
Bertha
Shewolf
Sheba
Dire
Hefty
Monster
Pelo
Helga
Bones
Elmo
Dwayne
Alpha Wolf Names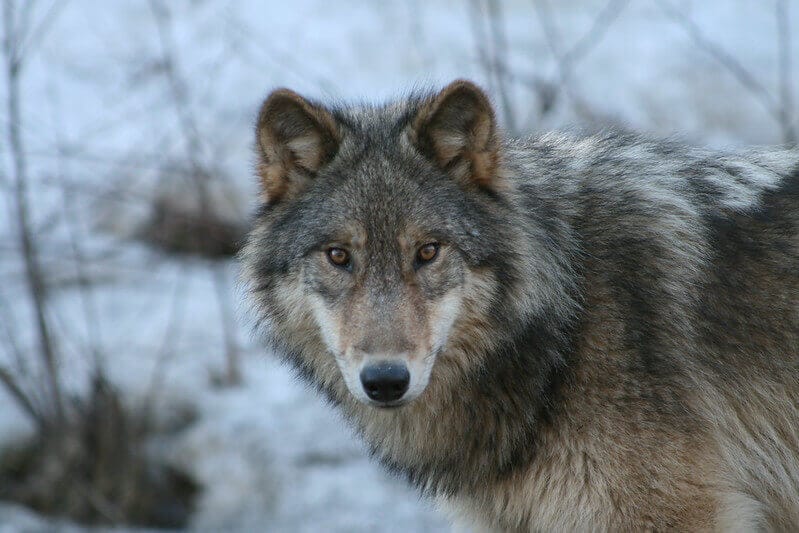 Bruiser
Buck
Ace
Titus
Adoff
Duke
Sultan
Stag
Sherman
Bolt
Ice
Valley
Ripper
Enigma
Hati
Bleiz
Mandela
Due
Shadow
King
Raja or Rajah
Mocha
Khan
Stinger
Shah
Lycidas
Red
Junior
Alpha
Nelson
Rian
Harley
Apollo
Shank
Baron
Beta
Frisk
Peta
Quiz
Adalwolf
Copper
Vice
Prince
Flare
Tango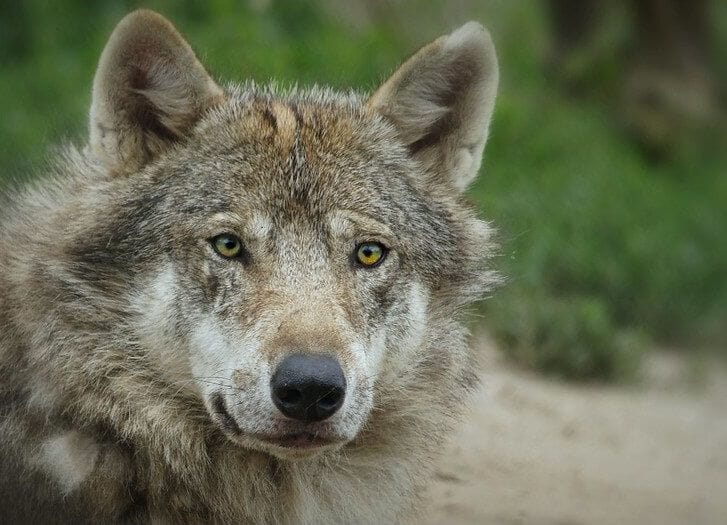 Kong
Moses
Magnus
Harou
Caesar
Saber
Ramesses
Spartan
Pip
Bandit
Spike
Maze
Tricks
Rider
Jumbo
Bertha
Blaze
Quartz
Una
Gator
Napoleon
Dirt
Ripley
Butch
Gunner
Juno
River
Raven
Thunder
Mona
Pharaoh
Cobra
Shot
Solo
Samson
Kaiser
Brute
Archer
Zilla
Rex
Micco
Theo
Hunter
Obama
Brutus
Flame
Pistol
Storm
Chess
Adolpha
Adolphine
Mythical Wolf Names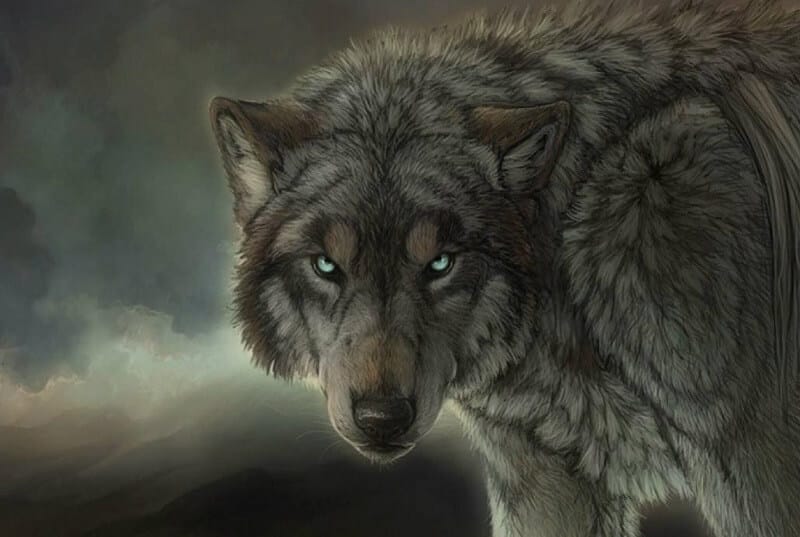 Amarok or Amaroq – gigantic wolf in Inuit mythology
Fenris – mythical monster wolf (Norse mythology)
Asena – name of a she-wolf associated with the Oghuz Turkic foundation myth
Warg – large and evil kind of wolf (Norse mythology)
Geri and Freki – Old Norse, both meaning "the ravenous" or "greedy one". Two wolves which are said to accompany the god Odin.
Lupa – the she-wolf that nursed Romulus and Remus
Garmr – wolf or dog associated with both Hel and Ragnarök
White Wolf Names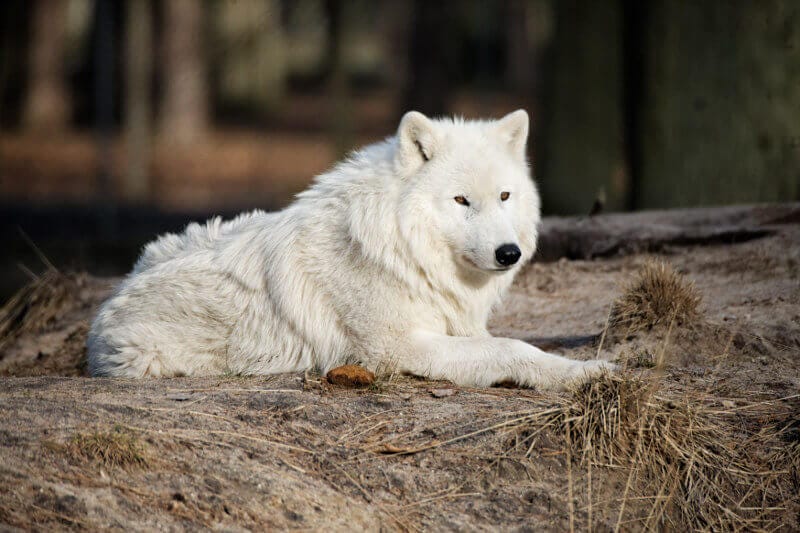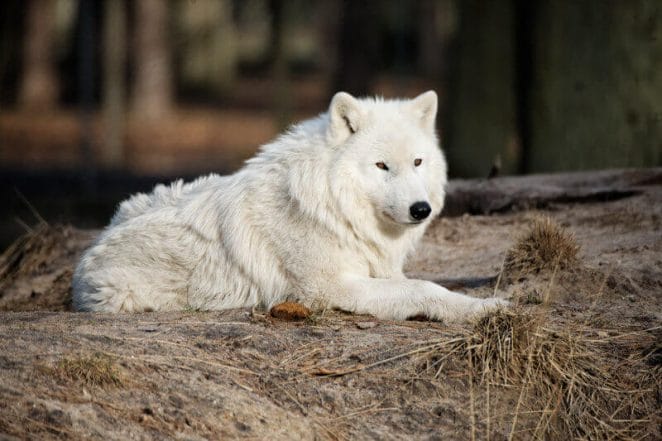 Bianca
Blaze
Kari
Nova
Kaya
Nanook
Glace (or Glacey)
Anjo
Polar
Nor
Zircon (Zirc for short)
Alba
Yuki
Artica
Angel
Breeze
Snow
Luna
Aurora
Neige
Olaf
Boots
Misty
Burr
Alaska
Ivory
Glacier
Barrow
Casper
Stella
Ghost
Bianco
Lumi
White Fang
Ice
Atlas
Jasmine (Jazz)
Tundra
Luka
Winter
Elsa
Daisy
Parka
Sonja
Crystal
Flake
Aspen
Frost
Blanco
Topaz
Hielo
Trixie
Bella
We have more of these names in our list of over 60 white wolf names that you could choose.
Black Wolf Names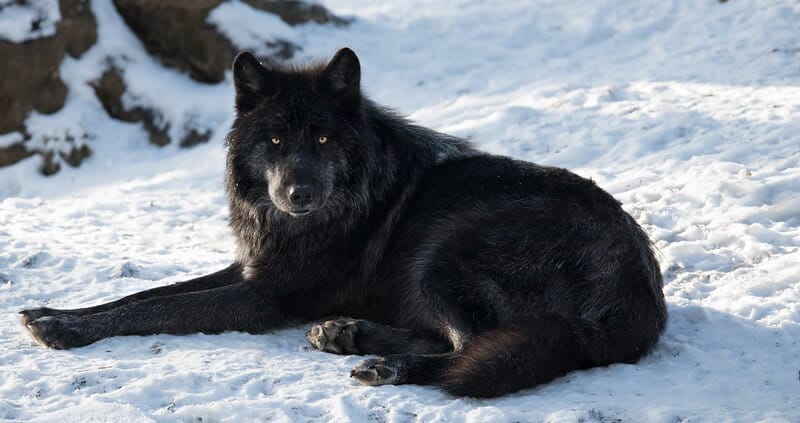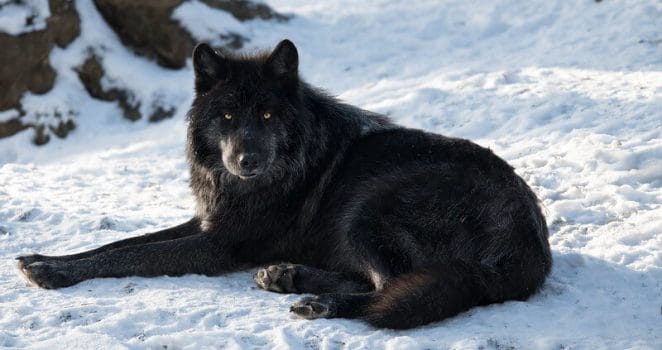 Ruby
Midnight
Ozzy
Cola
Tornado
Pandora
Cole
Brutus
Trudy
Black Jack
Venus
Athena
Melania
Vulcan
Schwarz
Trudi
Asha
Shade
Kai
Cortez
Rocky
Liberty
Ash
Gypsy
Amber
Inky
Dusty
Trixie
Chogan
Molly
Vlad
Jet
Abbie
Sable
Duke
Ember
Rex
Tophat
Frank
Layla
Kali
Mona
Sheba
Smoke
Greta
Vader
Kaya
Zelda
Jake
Bella
Elvira
Siegfried
Thunder
Maggie
Bona
Willow
Waldo
Eclipse
Knight
Hugo
Pebbles
Viper
Mamba
Moonshine
Barto
Felix
Carbon
Shadow
Twilight
Rica
Widow
Phantom
These names are only some suggestions from our list of over 70 black wolf names. 
Wolf Names In Mythology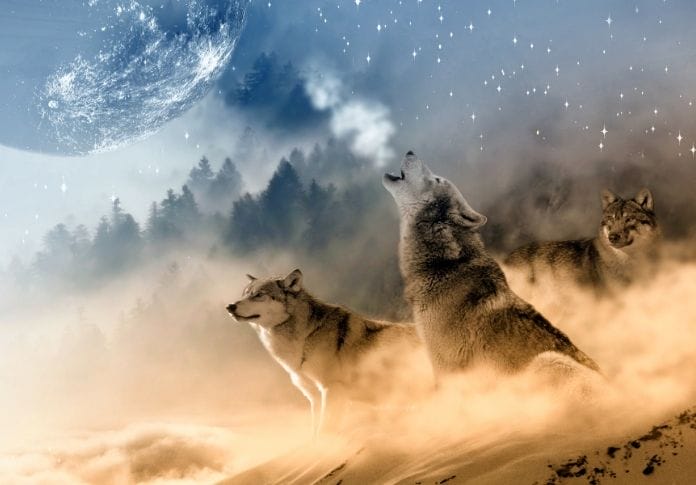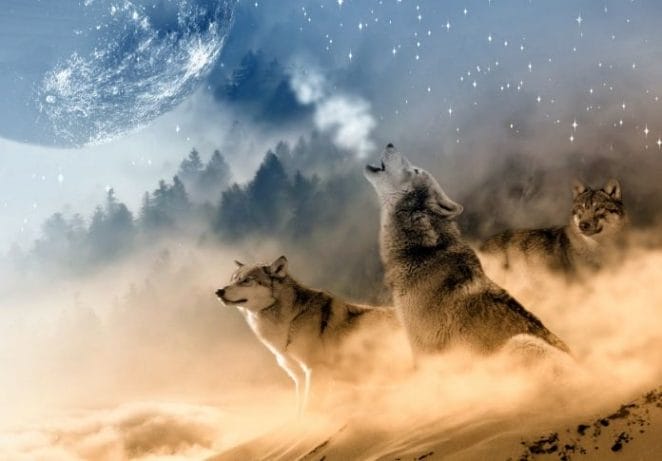 Apollo
Leo
Badh
Amarok
Macha
Lycaon
Lycia
Artemis
Asena
Leto
Skadi
Titan
Odin
Diana
Morrighan
These are just some of the names from our list of over 30 wolf names in mythology. 
Funny Wolf Names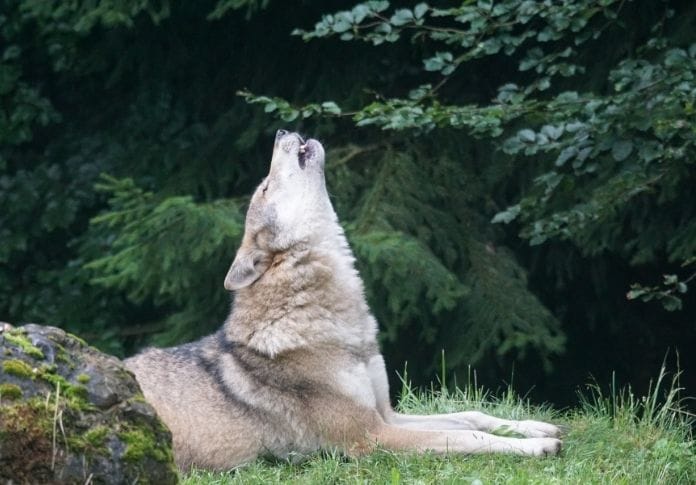 Fluffy
Virginia
Wolverine
Harry
Snoop
Tiny
Tinkerbell
Honeybear
Moon
Shewolf
Frosty
Ruff
Beowulf
Dire
Lil Red
We have more of these hilarious and funny wolf names that you should also consider.
Evil Wolf Names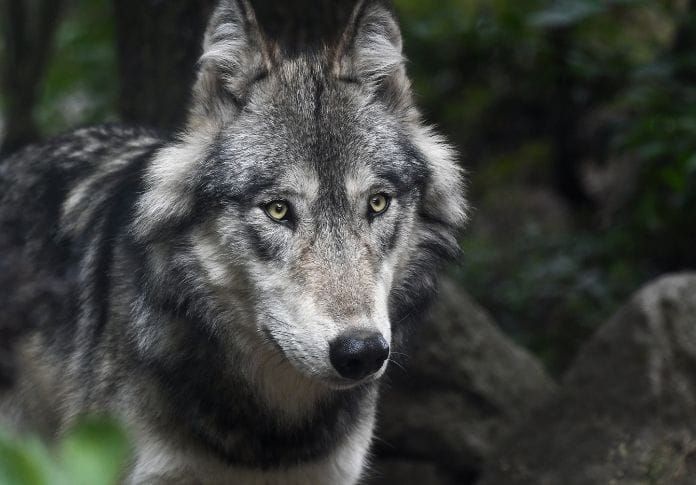 Sabre
Hugo
Lance
Thanos
Yori
Satan
Metal
Blizzard
Nashoga
Jigsaw
Jaws
Marta
Sierra
Boxer
Jabba
Also, you can view our list of over 50 evil wolf names if you're looking for more name ideas. Or if you'd like something more evil, we prepared a list of demon wolf names to give your pet! 
Gaelic Wolf Names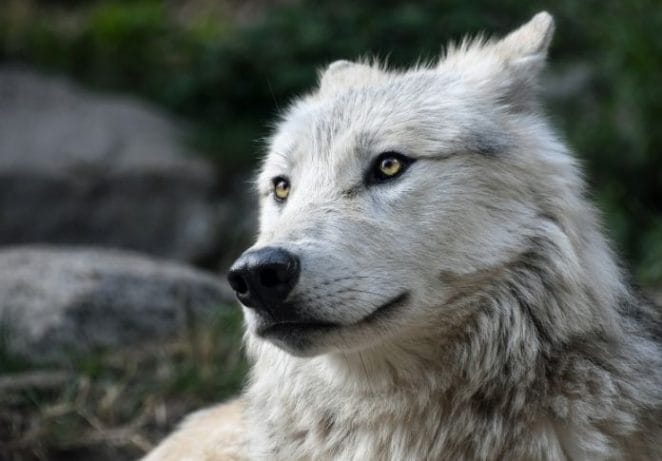 | | |
| --- | --- |
| Faolan  | (p. phe-lan "wolf") |
| | (popular girl's name pronounced shev-awn) |
| | (p. on-lin "great hound") |
| | (popular boy's name that means "born of fire") |
| | (p. ca-hool "mighty in battle") |
| | (a castle in Cork Co.) |
| | (the surname of Fionn, a giant from Ireland) |
| Maidrin  | ("little puppy") |
| | (p. cosk-ruch "victor") |
| Connor  | ("lover of hounds") |
| Madin  | ("little dog") |
| | (pronounce "kaylee", an Irish folk dance) |
| Shannon  | (a famous river) |
| | (islands off the Kerry peninsula) |
| | (p. con-vel "wolf warrior") |
Some of these names are from our list of 40+ Gaelic wolf names with their actual meanings.
Japanese Wolf Names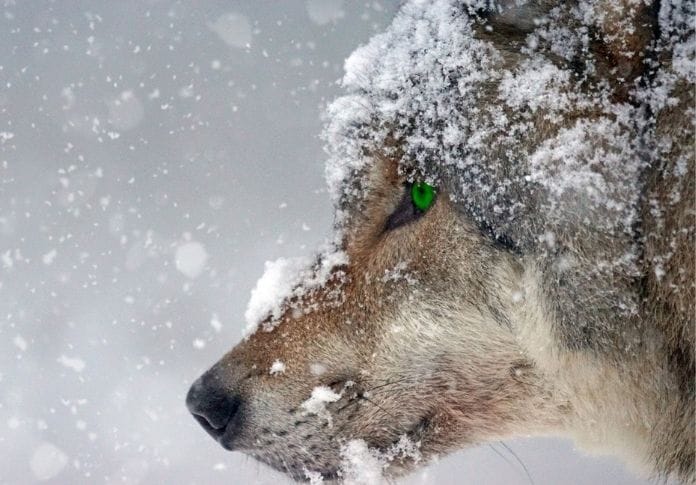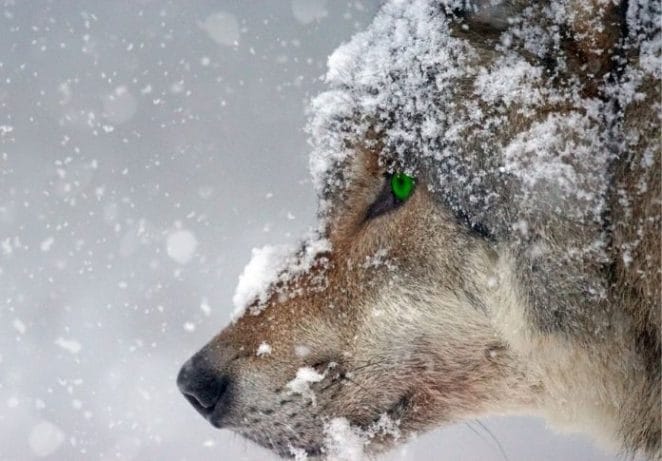 | | |
| --- | --- |
| Masumi | true clarity |
| Kimiko | empress child |
| Yoshi | lucky / righteous |
| | beautiful blessing child |
| Takeo | warrior hero |
| Sachiko | joyful, happy child |
| Akira | bright / clear |
| Eiji | eternity order |
| Michi | pathway |
| Shinobu | endurance |
| Miku | beautiful sky |
| Masa | just / true |
| Yoshiko | child of goodness |
| Itsuki | timber trees |
| Mitsuru | satisfy, full |
We have a complete list of Japanese wolf names and their meanings for you to consider in naming a pet!
FAQs
What should I name a female wolf?
From our list of over 500 wolf names, the best female wolf names are Akela, Paula, Una, Vixen, and Kiani. 
What is the best male name for a wolf?
Out of our list of over 500 wolf names, Balto is one of the best male wolf names you should consider. We also like Roan, Cobalt, Kai, Lazarus, and Aspen.
What is a cool name for a wolf?
We have cool wolf names in our list of over 500 wolf names you should consider. Some cool wolf names are Blizzard, Aurora, Ash, Koda, Dakota, and Alpine.
What is a funny name for a wolf?
Out of our list of over 500 wolf names, the best funny wolf names are Howl, Ruff, Ursula, Big Foot, Cleopatra, and Helga. There are also several famous wolf names from movies and TV shows.
Wolves are fast and they can be as long as tall people. They are known to be endurance hunters and hunt their prey for hours even during nighttime. They have an excellent sense of hearing, so it's important to give them the best wolf name there is if you own one! And you can also create a wolf name based on your own preferences with our wolf name generator.
If you prefer the visual experience, we picked out our favourite names from this list in this video: