If you`ve just become a lucky owner of an English Bulldog baby girl, check our collection of dog name ideas and choose your favorite name.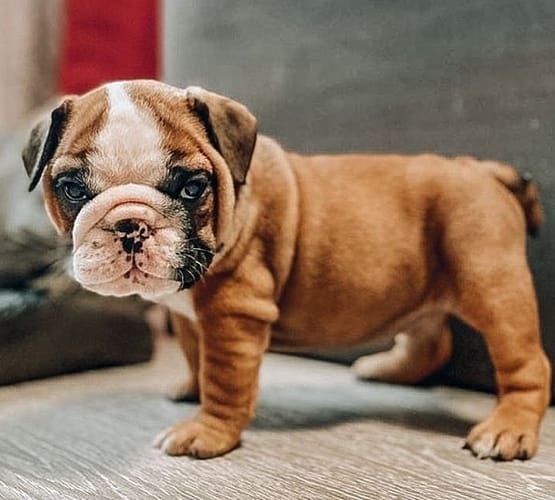 Chloe
Roxie
Nova
Athena
Sophie
Shadow
Sandy
Pearl
Harper
Trixie
Bailey
Harley
Paisley
Penelope
Phoebe
Marley
Princess
Lilly
Olive
Gracie
Willow
Zoe
Holly
Rosie
Nala
Allie
Mia
Delilah
Penny
Cleo
Mocha
Gigi
Charlotte
Maddie
Callie
Nina
Honey
Minnie
Kona
Leia
Piper
Lola
Pepper
Angel
Mila
Maggie
Scout
Bella
Dakota
Layla
Ruby
Lily
Hazel
Ella
Cali
Dixie
Abby
Belle
Ava
Sadie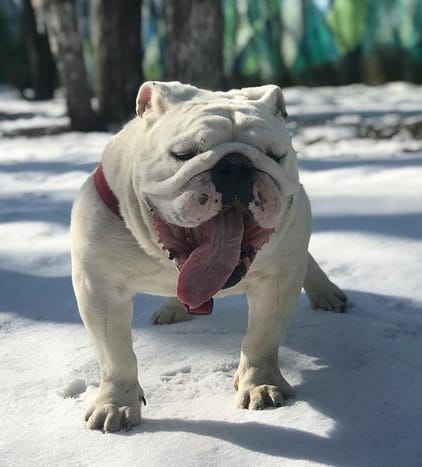 Oreo
Xena
Georgia
Daisy
Roxy
Sugar
Charlie
Baby
Bonnie
Sydney
Sasha
Lucy
Annie
Macy
Peanut
Maya
Lady
Missy
Ivy
Whether you prefer a name that reflects their wrinkly, adorable face or one that represents their fierce loyalty, there are plenty of options to choose from.
Don't be afraid to get creative and think outside the box.
And if you still need more inspiration, check out our complete list of English Bulldog names. Happy naming!