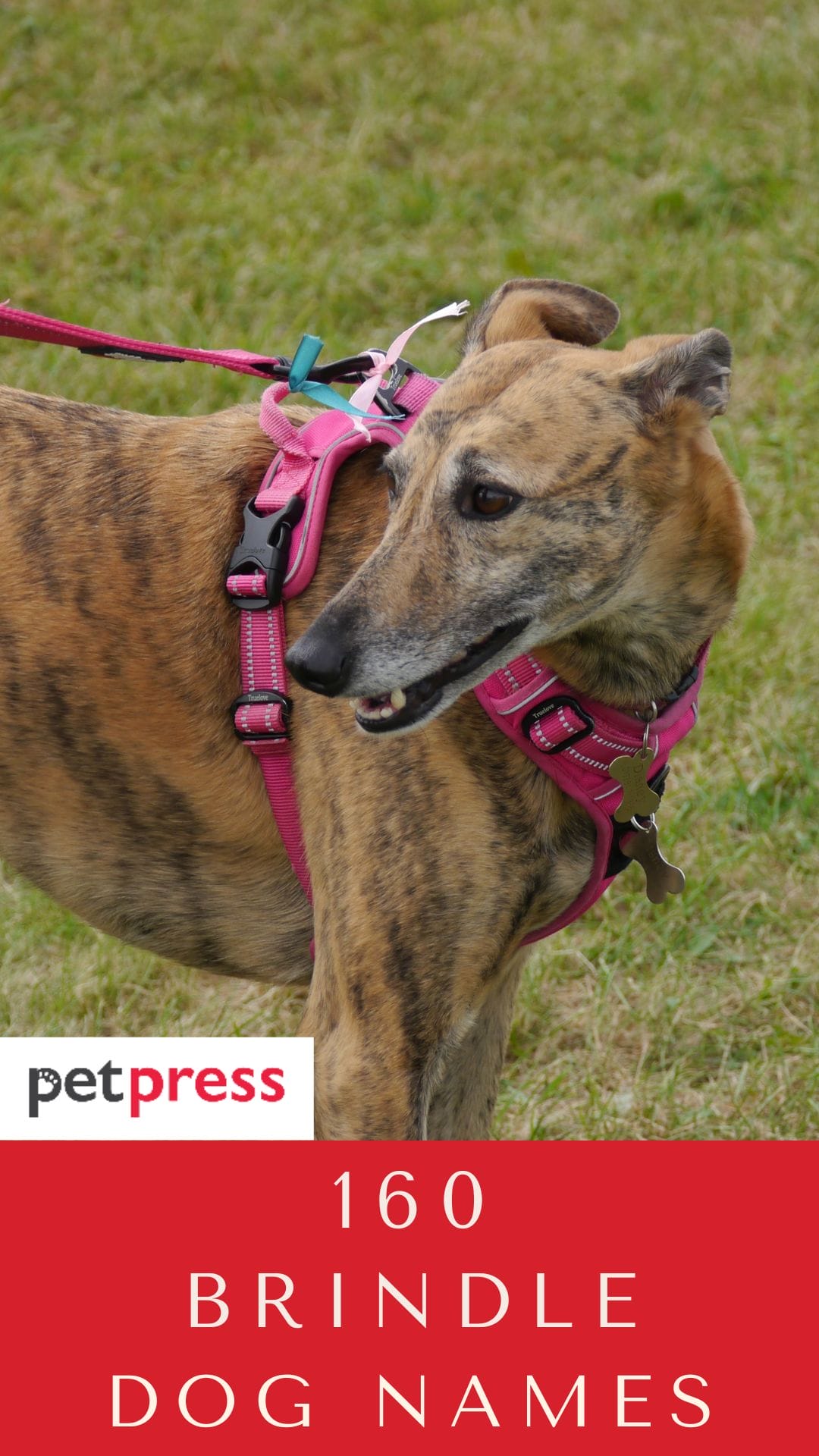 Looking for a unique and memorable name for your brindle-coated pup? Look no further!
Brindle dogs are characterized by their multicolored coat, which features streaks of yellow, black, brown, red, or gray.
With all these colors in mind, there is no shortage of fun and creative options to choose from when it comes to brindle dog names.
From traditional names to punny play-on-words, here are some great ideas for naming your beloved pup.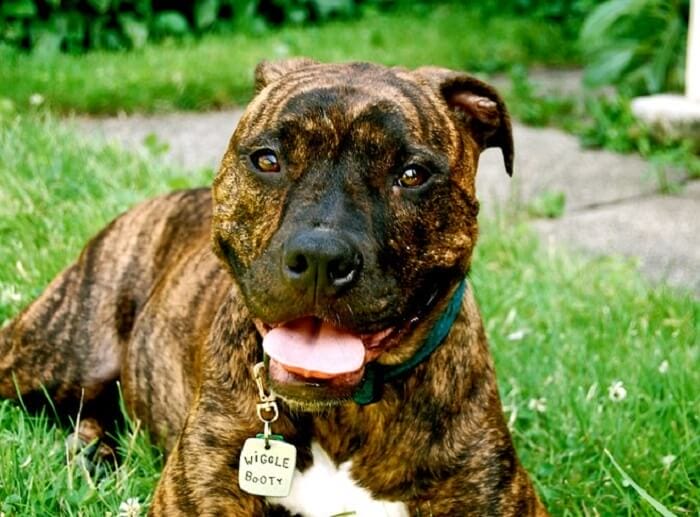 Male Brindle Dog Names
Duke
Brownie
Finn
Mahogany
Jack
Tiger
Brandy
Bumblebee
Ruby
Twilight
Buster
Panda
Swirl
Rocky
Shadow
Dusty
Sparrow
Cayenne
Amaretto
Ember
Latte
Almond
Zebroid
Sandy
Amber
Carbon
Dexter
Cinnamon
Tabby
Mocha
Buff
Savannah
Goldie
Cole (Coal)
Blotch
Shiraz
Milo
Cinder
Oscar
Mosaic
Opal
Zeus
Smokey
Tarmac
Female Brindle Dog Names
Camo
Copper
Cammie
Kaleidoscope
Terra
Sahara
Khaki
Slater
Summer
Annie
Turtle
Stripe
Beige
Fawn
Olive
Chloe
Coco
Ivory
Stella
Cheetah
Patchwork
Ash
Stripy
Sprinkles
Honey
Zoe
Monarch
Zebra
Rose
Splotch
Zorse
Marble
Ellie
Eva
Scout
Mia
Salamander
Penny
Blue Jay
Skunk
Ebony
Ginger
Ruby
Stormy
Squirrel
Rusty
Dotty
Numbat
Pattern-Inspired Brindle Dog Names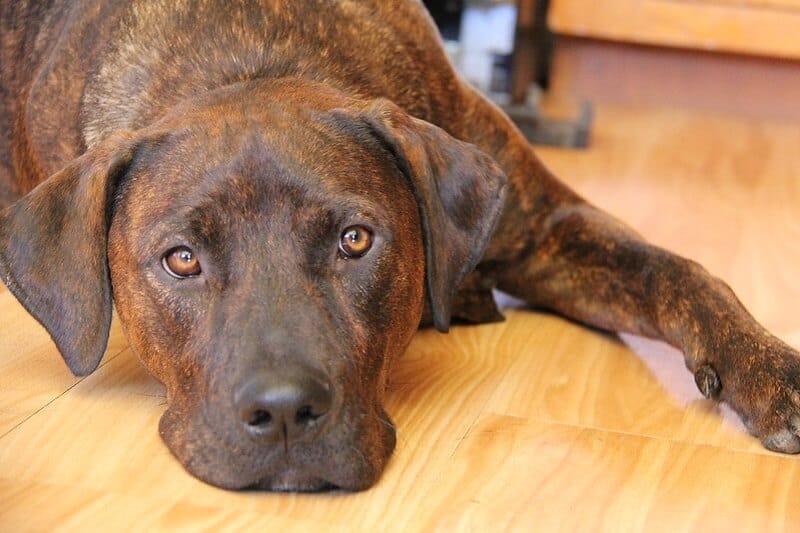 Pepper
Spot
Pixel
Freckles
Inky
Marbles
Mosaic
Patch
Dotty
Pebbles
Camo
Shadow
Patches
Food-Inspired Brindle Dog Names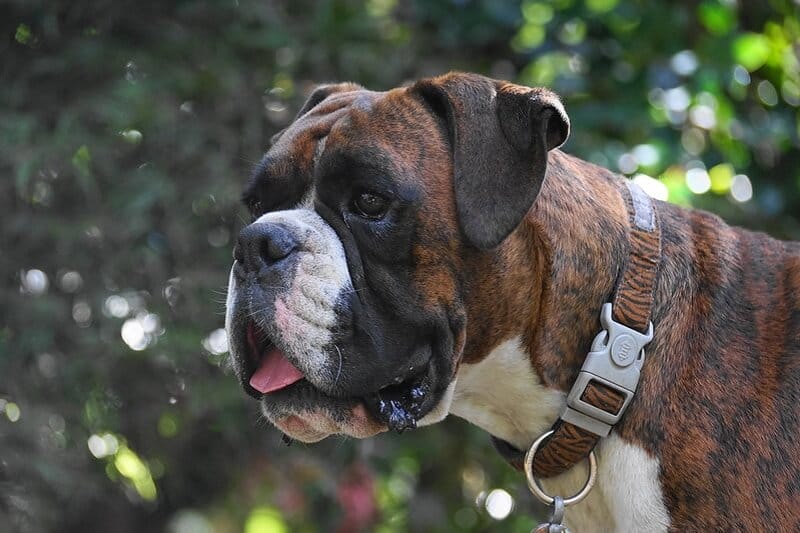 Java
Cashew
Saffron
Cookie
Tootsie
Kahlua
Godiva
Clementine
Nutella
Brandy
Hazelnut
Mocha
Bosco
Cola
Rolo
Kona
Olive
Cocoa
Latte
Brownie
Stout
Oreo
Pepper
Fudge
Pumpernickel
Spice
Bailey
Cinnamon
Bock
Bean
Caramel
Snickers
Coffee
Chip
Turtle
Hershey
Espresso
Heath
Reese
Brindle Pitbull Names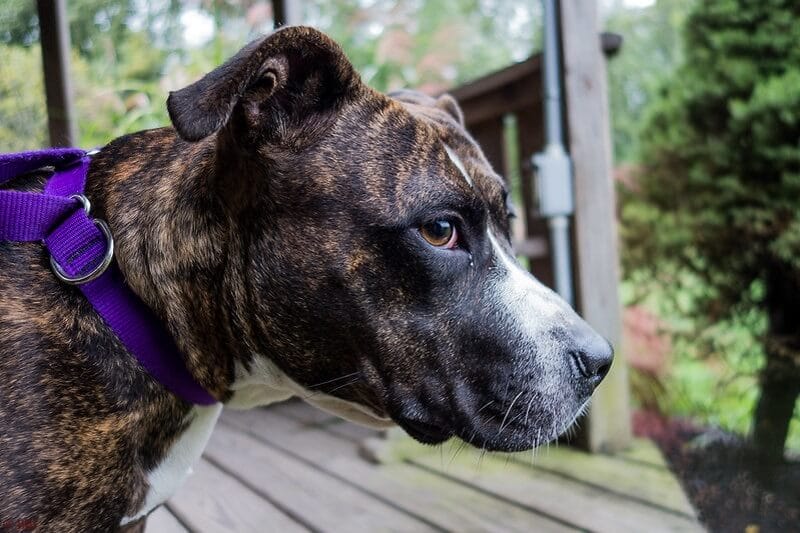 Mottle
Dotty
Camo
Spatter
Dapple
Smudge
Hazel
Graphite
Stripe
Tint
Swatch
Dash
Brassy
Streak
Spotty
Splat
Marble
Patches
Blotch
Blur
Fleck
Bongo
Merlot
Tawny
Pepper
Freckles
Sprinkle
Asher
Speckle
Pip
Slate
Hyena
Sienna
Check the complete list of Brindle Pitbull names
If it just wasn't enough, never fear – there's an even bigger pond out there in the dog naming sea that may be willing to give you and your pup the answers you seek.
So take a look at all these awesome Treeing Tennessee Brindle dog names as one last resource before giving your furry friend a name!