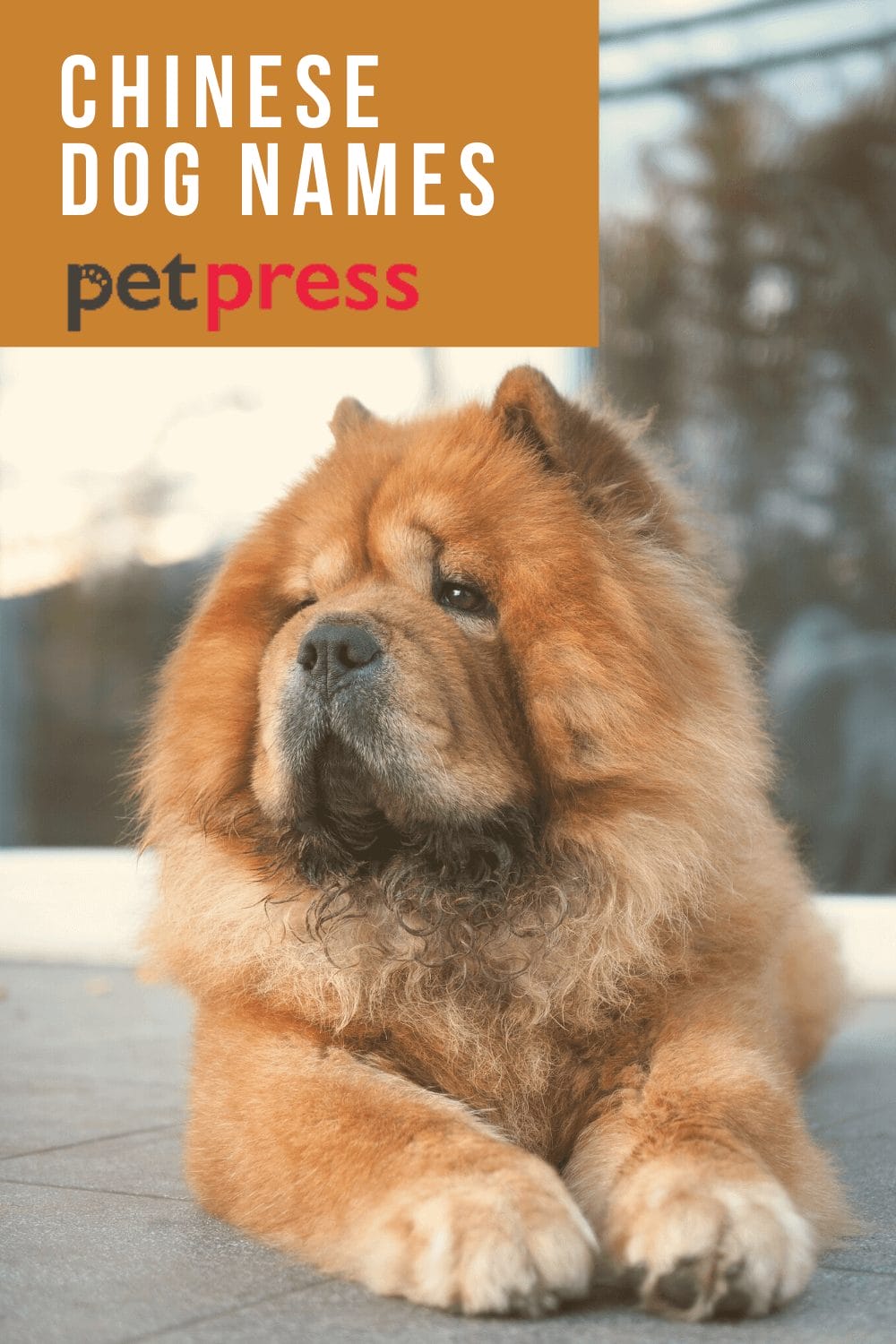 Chinese is an exotic country that has an old civilization that influenced the world in the past. Beside that they also have unique language and names that unlike the rest of the world. If you are willing to name your dog with chinese names, it would be an excellent choice. In this article, we've compiled all chinese dog names to inspire you to name your lovely puppy.
Male Chinese Dog Names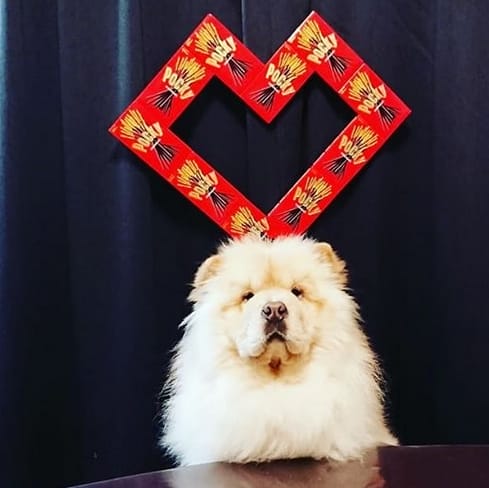 Chanming (forever bright)
    Ming-Hua (brilliant, elite)
    Weizhe (great sage)
    Quiang (strong)
    Donnie (after Donnie Yen)
    Gan (bold or brave)
    Chen Gong (success)
    Xin (new)
    Hui (splendor)
    Kai (victorious)
    Ru (scholar)
    Hong Li (great strength)
    Fu (wealthy)
    Ping (stable)
    Quon (bright)
    Jin (gold)
    Liang (good, excellent)
    Jackie (after Jackie Chan)
    Yingzie (brave and heroic)
    Chong (powerful)
    Longwei (the greatness of a dragon)
    Jet (after Jet Li)
    Xiaobo (little wrestler)
    Hao (smart or clever)
    Huan (happiness)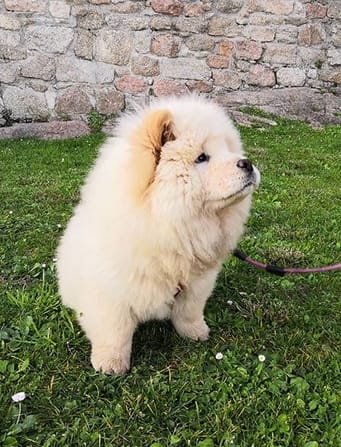 Gang (strength)
    Cheung (good luck)
    Dao (after Chen Daoming)
    Quan (fresh water spring)
    Dao (knife or sword)
    Ming-tun (intelligent or heavy)
    Dingxiang (stability and fortune)
    Dishi (man of virtue)
    Heng (eternal)
    Bing (soldier)
    Kuai (quick, fast)
    Shilin (intellectual)
    Manchu (pure)
    Weisheng (greatness is born)
    Jian min (one who serves)
    Yongrui (forever lucky)
    Lei (thunder)
    Brandon (after Brandon Lee)
    Fu Han (broad-minded)
    Minzhe (sensitive and wise)
    Bruce (after Bruce Lee)
    Chung (wise one)
    Ken-Zhi (earnest)
    Huang (yellow)
    Ling (compassion or understanding)
    Bo (wave)
    Liang (bright)
    Li (strength)
    Archie (after Archie Kao)
    Jie-Rui (quick-minded)
    Liko (protected by Buddha)
    Ji (lucky)
    Shan (mountain)
    Han (brave)
    Jian (healthy)
    Lok (happiness)
    Xueyou (studious and friendly)
    Chaoxiang (expecting a fortune)
    Cong (intelligent)
    Chen (great)
    Junjie (handsome and outstanding)
Female Chinese Dog Names
    Mingmei (bright and beautiful girl)
    Yuming (jade brightness)
    Huizhong (wise and loyal)
    Chynna (fine porcelain)
    Ah lam (peace)
    Zhen (chaste)
    Ai (loving)
    Vera (after Vera Wang)
    Meiying (beautiful flower)
    Yu (jade)
    Zi (beautiful)
    Qiao (skillful)
    Mei (beautiful flower or gorgeous)
    Ying (clever)
    Shu (warm-hearted)
    Nuan (affectionate)
    Quing (dark blue)
    Jia (beautiful)
    Lee (plum)
    Hua (flower)
    Jing (sparking and clear)
    Jun (truthful and obedient)
    Dai (dark)
    Hui (kind)
    Cai (colorful)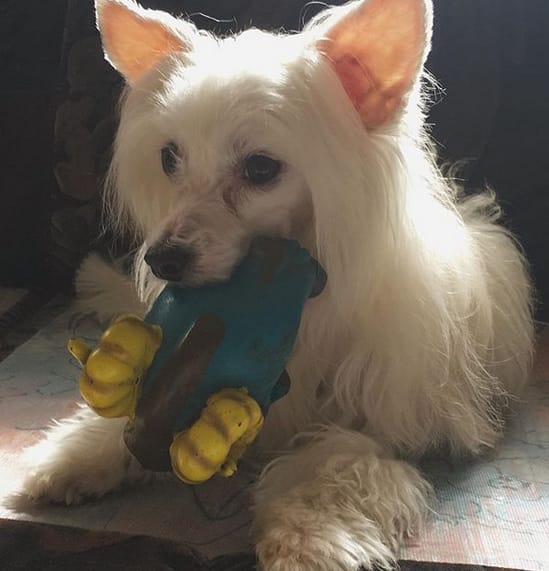 Daiyu (black jade)
    Fang (fragrant)
    Ai (loving)
    Shu (kind and gentle)
    Gengi (gold)
    Lian (dainty and delicate)
    Dong Mei (winter plum)
    Huiqing (kind and affectionate)
    Xiaolian (little lotus)
    Sying (star)
    Ling (after Lisa Ling)
    Nuwa (mother-goddess)
    Yenay (she who loves)
    Yang (sun)
    Chun Hua (spring flower)
    Tao (peach)
    Xue (snow)
    Jiao (charming)
    Bao (precious)
    Yue (moon)
    Zhenzhen (precious)
    Liu (after Liu Yifei)
    Lucy (after Lucy Liu)
    Lin (beautiful jade)
    Chun (spring season)
    Wenyan (refined and virtuous)
    Shun (smooth)
    Luliv (dewy jasmine)
If you find Chinese words hard to pronounce, but you still want to name your adorable dog with foreign names, we suggest you visit our complete foreign dog names, and you'll find many dog name ideas.